Facebook 'dead and buried to teens', research finds
Comprehensive European research has found that teens are leaving the service in droves – and the biggest deterrent is their parents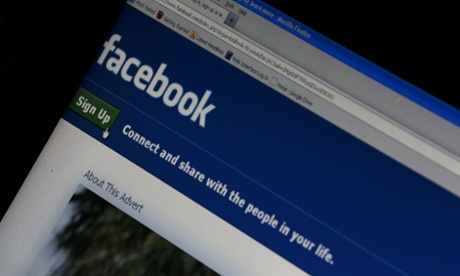 Facebook is 'dead and buried' to older teenagers, an extensive European study has found, as the key age group moves on to Twitter, Instagram, WhatsApp and Snapchat.
Researching the Facebook use of 16-18 year olds in eight EU countries, the Global Social Media Impact Study found that as parents and older users saturate Facebook, its younger users are shifting to alternative platforms.
"Facebook is not just on the slide – it is basically dead and buried," wrote Daniel Miller, lead anthropologist on the research team, who is professor of material culture of University College London.
"Mostly they feel embarrassed to even be associated with it. Where once parents worried about their children joining Facebook, the children now say it is their family that insists they stay there to post about their lives."
Teens do not care that alternative services are less functional and sophisticated, and they also unconcerned about how information about them is being used commercially or as part of surveillance practice by the security services, the research found.
"What appears to be the most seminal moment in a young person's decision to leave Facebook was surely that dreaded day your mum sends you a friend request," wrote Miller.
"It is nothing new that young people care about style and status in relation to their peers, and Facebook is simply not cool anymore."
In part of the study's research with Italian Facebook users, 40% of users had never changed their privacy settings and 80% said they "were not concerned or did not care" if their personal data was available and accessed, either by an organisation or an individual.
Information that people choose to publish on Facebook has generally been through a psychological filtering process, researchers found – unlike conversations, photos and video shared through more private tools such as Skype, or on mobile apps.
"Most individuals try to present themselves online the way they think society is expecting them to," wrote contributing anthropologist Razvan Nicolescu on Thursday.
"It seems that social media works not towards change – of society, notions of individuality and connectedness, and so on – but rather as a conservative force that tends to strengthen the conventional social relations and to reify society as Italians enjoy and recognise it.
"The normativity of the online presence seems to be just one expression of this process."
http://www.theguardian.com/technology/2013/dec/27/facebook-dead-and-buried-to-teens-research-finds
FACEBOOK IS TESTING ITS VERY OWN DATING APP
Yes, Facebook Dating is a real thing. And we may have just received a sneak peek.
Jane Manchun Wong — an app researcher who's spotted Facebook features in the past, like Talent Show — posted photos from what she claims is an internal test of Facebook Dating.
The company wouldn't say whether these pics are the real deal, although it did confirm it's testing Facebook Dating internally.
Two months ago, at its F8 developer conference, Facebook shared that it was developing a dating app. Aspiring yenta Mark Zuckerberg explained it was "going to be for building real, long-term relationships, not hookups."
Later, on its blog, Facebook dished out a few more details: "People will be able to create a dating profile that is separate from their Facebook profile — and potential matches will be recommended based on dating preferences, things in common, and mutual friends. They'll have the option to discover others with similar interests through their Groups or Events."
From Wong's photos, it looks like the app will let you prevent your current Facebook friends from seeing your dating profile, thus avoiding potential embarrassment. It'll also offer a variety of gender options, including trans man, trans woman, and non-binary.
No word on when, exactly, Facebook Dating will become available to the public. Guess you'll just have to make do with Tinder, Bumble, OKCupid, Happn, Grindr, Hinge, and the thousands of other dating apps out there in the meantime.
WHATSAPP MESSAGES AND SENDERS CAN BE ALTERED AFTER YOU RECEIVED THEM, SAY RESEARCHERS
Security researchers have discovered that it's possible for hackers to change both the content and the sender of a WhatsApp message after you've received it …
This includes the ability to change quoted messages, to make it appear you said something you didn't.
CNET reports that the possibility was discovered by Check Point Software Technologies.
The firm] found that hackers can create a hacked version of the app and alter a quoted message (a past one that someone is replying directly one) to change the content or sender.
The hacker would, however, need to be part of the chat, so the vulnerability mostly applies to group chats.
WhatsApp told the NYT that it was not aware of the technique being used in the wild, and a cure would be worse than the problem.
One solution would be to create transcripts of every message exchange to verify the accuracy of every quote. Creating such a transcript is a significant privacy risk because those accounts of what people wrote to each other must be stored somewhere, the company said.
All WhatsApp messages are protected by end-to-end encryption, which means that only those within a chat would be able to exploit the loophole. Storing a transcript would effectively mean removing that end-to-end encryption.
WHATSAPP INTRODUCES GROUP CALLS FOR UP TO 4 PEOPLE
Times after Messenger launched the video call option, WhatsApp rolls out its new feature for conference video calling. The new WhatsApp feature is now available to facilitate the users around the globe on iOS and Android.
Distinctly, the group calling feature supports up to four people at the same time.
WhatsApp says that all calls are encrypted and this new feature is engineered to work even under slow network conditions easing the users to make conference calls anytime, anywhere.
The functionality is pretty simple: To start the video call with one of the contacts, a button on the top right corner of the screen will let the user add another participant to call.
Once the call gets connected, an add icon appears, on the top right, above the names of the recipients. However, if the third user accepts the call their names will be separated with a comma. The feature can connect up to four people on a video call, all at the same time.
Noteworthy is the fact that this feature only works on the latest version of WhatsApp.