10 surprising superstars of Twitter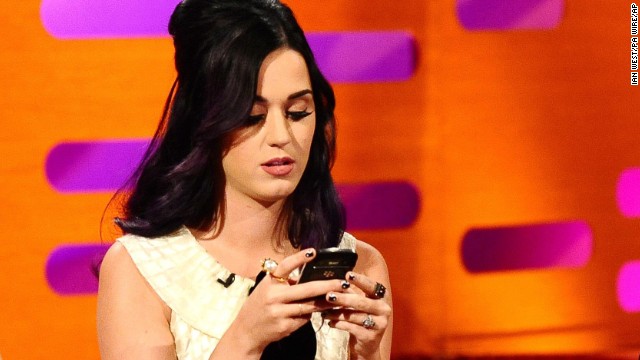 Katy Perry (
@katyperry
) recently edged out Justin Bieber as the most popular person on Twitter with 46.7 million followers. Her bio reads: "LET THE LIGHT IN. PRISM. OUT NOW!" See who leads the pack in a variety of categories as of November 6, according to Twitaholic.com.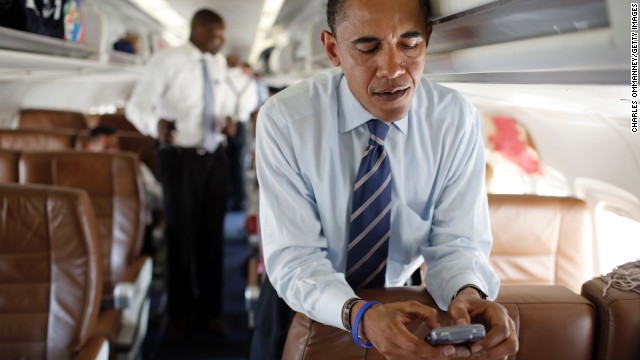 Politician:
President Barack Obama (
@BarackObama
) has 39.4 million followers. His bio reads: "This account is run by Organizing for Action staff. Tweets from the President are signed -bo."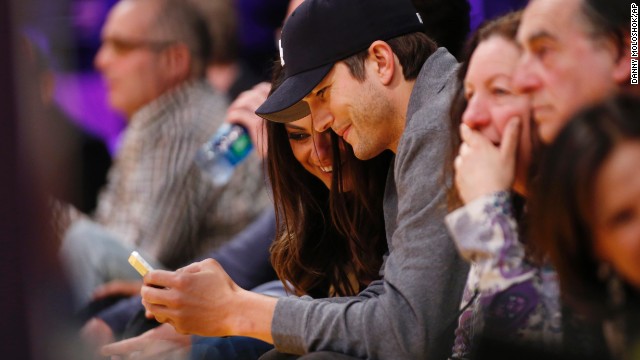 Actor:
Ashton Kutcher (
@aplusk
) has 15.2 million followers. His bio reads: "I make stuff, actually I make up stuff, stories mostly, collaborations of thoughts, dreams, and actions. That's me."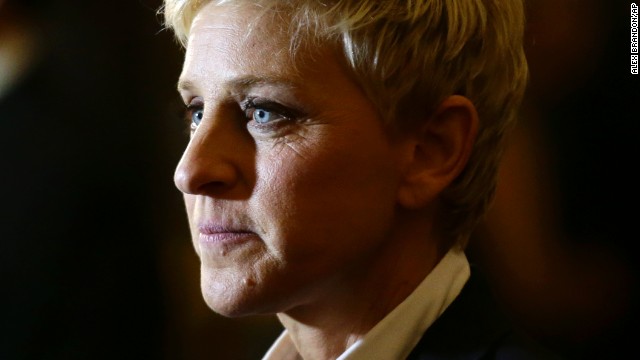 TV personality:
Ellen DeGeneres (
@TheEllenShow
) has 23.4 million followers. Her bio reads: "Comedian, talk show host and ice road trucker. My tweets are real, and they're spectacular."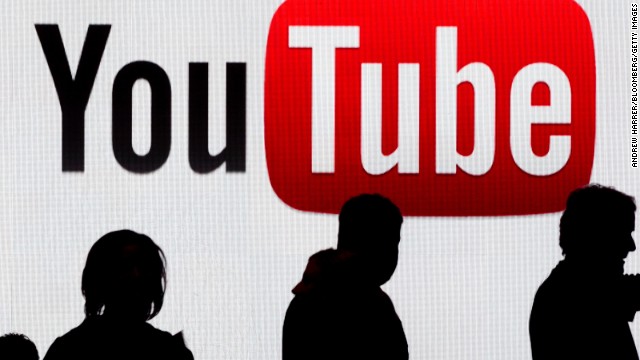 Company:
YouTube (
@YouTube
) has
35.8 million followers. Their bio reads: "Tweets on YouTube news, trends, and — of course — videos."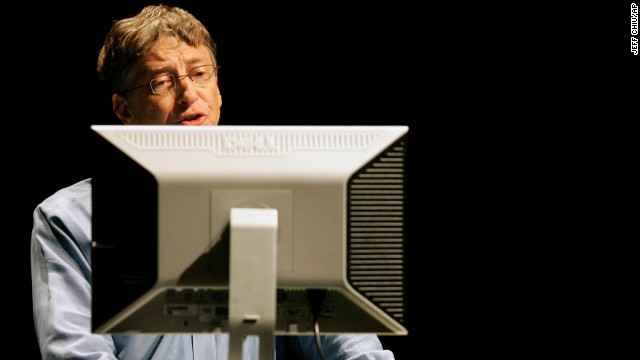 Business executive:
Bill Gates (
@BillGates
) has 13.8 million followers. His bio reads: "Sharing things I'm learning through my foundation work and other interests…"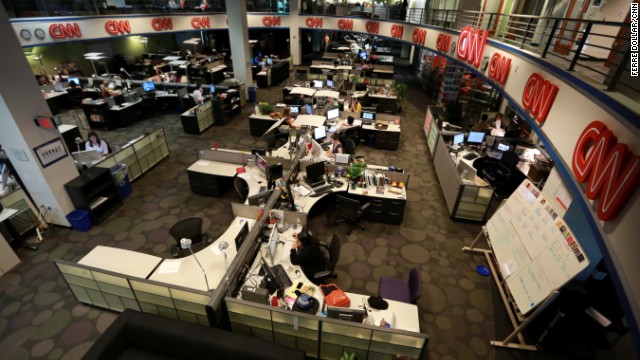 Media outlet:
CNN Breaking News (
@cnnbrk
) has 13.9 million followers. The bio reads: "Breaking News from CNN, via the http://CNN.com homepage team. Now 13M strong. Check @cnn for all things CNN, breaking and more."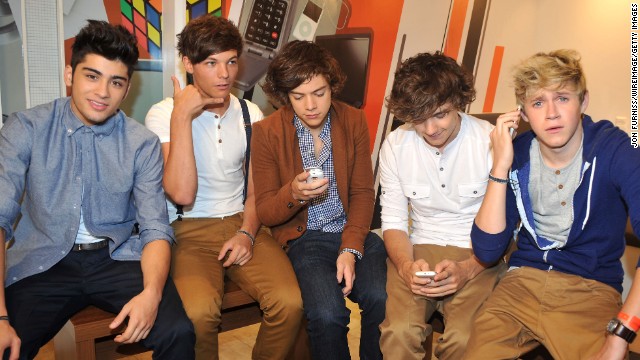 Band:
One Direction (
@onedirection
) has 16.1 million followers. Their bio reads: "Harry Styles, Zayn Malik, Liam Payne, Niall Horan and Louis Tomlinson 🙂 Download the new single *Story Of My Life*:
http://smarturl.it/StoryOfMyLife
"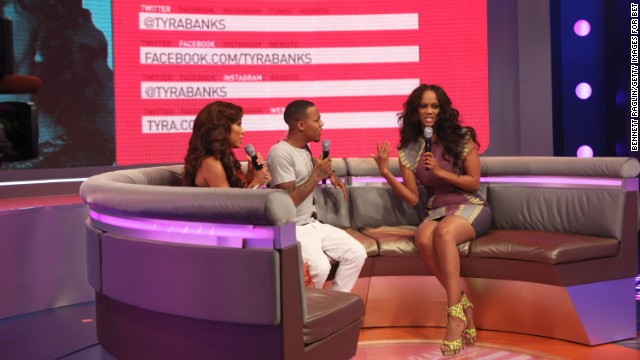 Model:
Tyra Banks (
@tyrabanks
) has 10.9 million followers. Her bio reads: "Stop acting like you don't know you're fierce!!! Smize Yourself! for iOS in the App store now."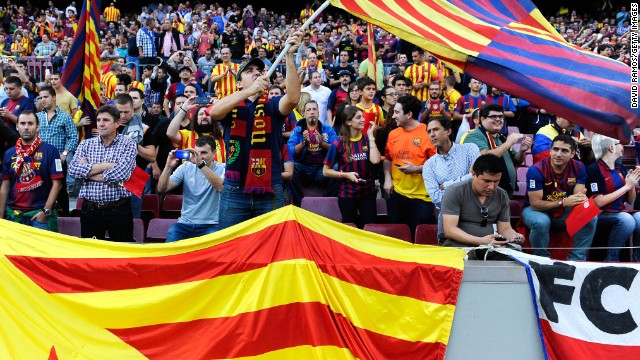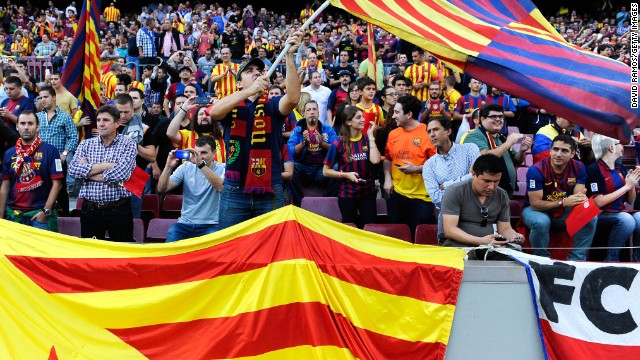 Sports team:
FC Barcelona (
@FCBarcelona
) has 10.5 million followers. Their bio reads: "Official Twitter Feed of FC Barcelona, More than a club. English version."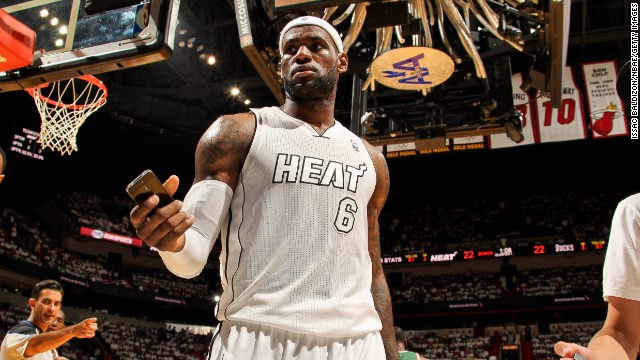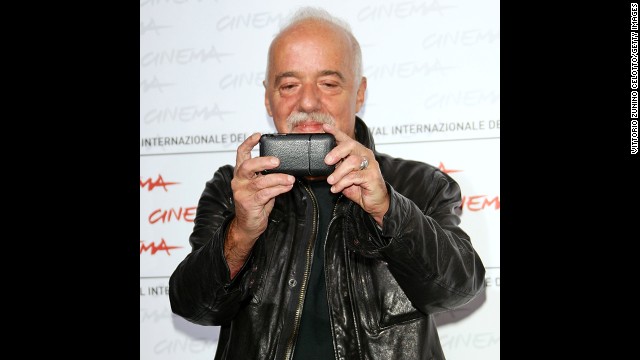 Author:
Paulo Coelho (
@paulocoelho
) has 8.7 million followers. His bio reads: "Writer."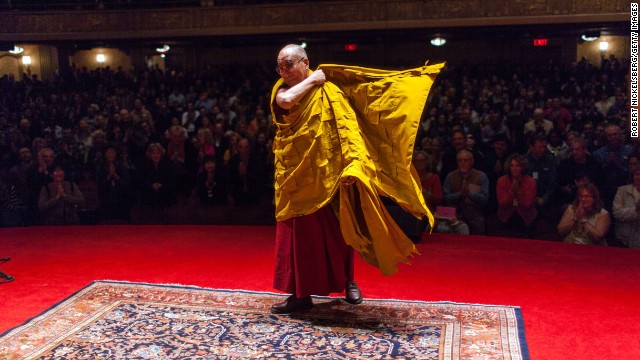 Religious leader:
Dalai Lama (
@DalaiLama
) has 8 million followers. His bio reads: "Welcome to the official Twitter page of the Office of His Holiness the 14th Dalai Lama."
Everybody knows the big-time accounts on Twitter belong to celebrities — the Katy Perrys and Justin Biebers and Lady Gagas.
And those are just the singers with more followers than President Barack Obama.
But as the newly public social platform rolls out to investors Thursday, we're taking a look at the surprise stars of Twitter — the accounts you might not expect to be nestled in the top 200 most followed, alongside the likes of Oprah Winfrey and Adele.
Some come from the ranks of the quasi-famous, those who have parlayed a smaller share of the spotlight into social media stardom through their activity on Twitter. Others have backgrounds that have put them in the public eye in other ways.
And some aren't people at all. On Twitter, you can do that.
Maybe you've never heard of them, or maybe you have. But all are examples of the power of Twitter, when used well, to enhance celebrity and amplify one's voice.
Here are 10 of Twitter's most unexpected stars. Let us know your favorite noncelebrity Twitter celebrities in the comments.
(Note: The rankings and follower numbers used come from the tool TwitterCounter.)
OK, this entry kind of goes against the grain of the rest. But we couldn't figure out how One Direction shouldn't be first.
If you're not a preteen girl, or a preteen guy who listens to music he doesn't like to be around teen girls, you may well not even know that One Direction exists. But it does. And the group kind of owns Twitter.
One Direction is a band of young lads from England. They're, by all accounts, dreamy. And they have six of the most popular accounts on the site.
Singer Harry Styles checks in at No. 22, with 17.4 million followers — more, even, than the 16 million following the band's official account. The other four band members rank 29th, 35th, 38th and 53rd, each of them with more than 11 million followers of their own.
In contrast, the Beatles have the 969th most popular Twitter account. Of course, Ringo Starr doesn't log on to share observations like "A little party never killed nobody," either.
We find something amusing about the fact that Twitter's chief rival, Facebook, is among the top 50 most popular Twitter accounts.
But when you have more than 1.1 billion users, maybe it makes sense that folks want to keep up on their favorite social media site while … well … visiting their other favorite social media site.
Facebook's nearly 12 million followers put it at No. 44.
But this interloping is nothing new. In the earliest days of Google+, Facebook CEO Mark Zuckerberg was its most popular member.
You wouldn't think a revered Brazilian novelist would be satisfied with writing 140 characters at a time.
But Coelho, whose 1988 novel, "The Alchemist," has sold more than 30 million copies, is an active user with more than 8.7 million followers (No. 83).
"Twitter, I think, is an art," Coelho told The Guardian this year. "Because if you're connected to people you learn how to (summarize)."
Works for us.
There's probably not anyone in the world who would be more humble about having 8 million followers, right?
The exiled Tibetan spiritual leader account is No. 91 on Twitter. And whether he personally writes the posts or not, they come off to anyone who has heard him speak as his authentic voice and tone.
Consider this account a nice palate cleanser after reading where Kim Kardashian went shopping last night.
Apparently astrology is a big deal in Indonesia. This account, which awkwardly proclaims itself "The LARGEST ASTROLOGY in the WORLD," has 7.2 million followers, good for No. 110 on the Twitter list.
As best we can tell, this is a Twitter feed, written in Malay, that's the basic equivalent of those one-line horoscopes you get in the daily paper. (Note to fellow Libras: Apparently, it's OK if we're distracted at work today. We might have a cold.)
Stephen Fry is famous. But you wouldn't think he'd be this famous — twice as many followers as Jamie Foxx.
The British actor and writer, whose credits range from "Sherlock Holmes: A Game of Shadows" to cult favorites "Black Adder" and "Doctor Who," is a perfect fit for the site — its 140 characters just enough to share his dry wit. Or pictures of malformed M&Ms.
Either way, he's got 6.3 million followers, landing at No. 131.
"A mum and a wife with a really cool day job."
Well, yes, if being the queen of Jordan is a really cool day job.
It's not every day you find royalty on networking sites. But she's answered questions from followers online and told interviewers that sites such as Twitter can be used to achieve real social change. With nearly 3 million followers (No. 456), it seems to be working.
How does a Canadian mom end up with 2.7 million Twitter followers, making her account the site's 554th most popular?
Well, naming your son Justin Bieber helps.
In addition to helping promote her famous son, Mallette talks about her projects, including an autobiography, and offers encouragement to teen mothers such as herself (she was 17 when Bieber was born).
What's a guy got to do to crack the top 600 around here? Dorsey was one of Twitter's founders and has racked up 2.4 million followers. But come on. That only makes him No. 643 on his own site.
(We'd hate to think how Evan Williams and Biz Stone feel. They've got even fewer followers.)
Who says good always triumphs over evil?
We scoured Twitter for Harry Potter, and the boy wizard is nowhere to be found. (No, the official movie account doesn't count.)
Meanwhile, Lord Voldemort is doing just fine for himself, thank you, with more than 2.2 million followers (No. 725).
This is a parody account, so there are no official ties with creator J.K. Rowling, the books or the movies. But we're OK with that. It lets him be even meaner.
source: http://edition.cnn.com/2013/11/07/tech/social-media/top-twitter-accounts-surprise/index.html?sr=fb110713superstartwitter2p
Instagram is working on a new messaging app
Rivaling Snapchat, Threads will enable users to automatically share their location, movements, and battery life with their IG 'close friends' list
Now Facebook is a wasteland for your racist aunt and high school friends' wedding photos, the platform is determined to maintain its social media stronghold via Instagram and WhatsApp (sorry, 'Instagram and WhatsApp from Facebook'). Its latest venture? A new messaging app called Threads.
As reported by The Verge, Threads will be a companion app to Instagram, promoting constant sharing between users and their IG 'close friends' list. The app will enable people to automatically share their location, movements, and battery life with each other, as well as send text, photo, and video messages.
The development could be seen as another attempt to rival Snapchat – which already lets users share their location – following Instagram's introduction of Stories three years ago.
Instagram has been trying to develop the messaging side of its app since late 2017 when the company started working on Direct, a standalone camera-first app exclusively for DMs. The platform ceased work in May this year after research revealed users found it frustrating to switch apps when they wanted to send a message – although this is exactly what happened with Facebook Messenger in 2016.
Screenshots acquired by The Verge show that users have the option to switch on automatic sharing, but are also able to update their statuses manually. Although Threads encourages friends to share their location with one another, it will reportedly show updates like 'on the move', rather than a real-time location.
The app's main feed will show all messages, as well as friends' updates and active status, and will allow users to watch their close friends' IG stories as opposed to having to go back to Instagram to view them.
This announcement comes after a number of updates to the platform, including the removal of likes, an anti-bullying feature, and a tool to report fake news. Although, there's currently no launch date for Threads, and given Instagram's history with fucked-up trials, it may never even materialise.
Source: https://www.dazeddigital.com/science-tech/article/45768/1/instagram-facebook-new-social-media-messaging-app-threads-to-rival-snapchat
Massive change coming to WhatsApp with introduction of ads
WhatsApp will see a massive change by 2020 with the introduction of adverts into the instant messaging app.
It's been rumoured for a while and now WhatsApp looks set to finally bring adverts to its popular messaging app.
The Facebook-owned firm revealed the news during its annual Marking Summit in the Netherlands, with a rollout expected next year.
Photos of the way these new adverts will look have even been posted online with attendee Olivier Ponteville, giving fans a closer look at what's to come.
The image, which can be seen on Twitter, shows how ads currently appear on Facebook and Instagram with a WhatsApp screenshot then revealed with a full-screen advert.
According to technology website BGR, once the message appears users will be able to "swipe up when an ad appears for more information about the product or service being advertised."
Adverts in WhatsApp have been spoken about for a while but this is the first evidence that things are changing within the popular service.
How fans react is yet to been seen but it's unlikely to go down well with its billions of users.
The bad news is that it seems there's nothing that can be done to stop this new feature from arriving within the app.
It seems almost certain that there will be no way to switch them off or hide these paid-for messages which may prove to be hugely irritating.
Source: https://www.thenewsguru.com/technology/internet/article/massive-change-coming-whatsapp-introduction-ads/
Facebook Messenger finally adds quoted replies
Today Facebook Messenger has added a sorely missing feature – quoted replies. This allows you to reply to a specific message in a conversation, and is incredibly helpful when you're engaged in chats that have a big range of topics. Using the new feature, the people you're talking to will now know exactly what you were replying to with that "LOL", for example.
This has been a feature in WhatsApp, which is also owned by Facebook, for a very long time, and it's always been sort of a baffling omission in Messenger. So it's good to finally see it there too.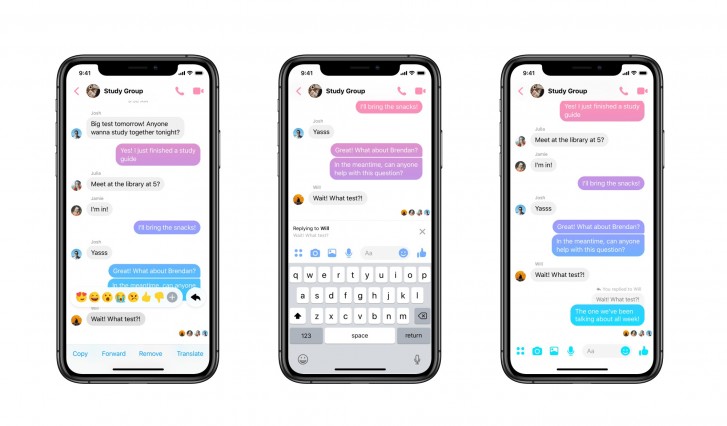 In order to quote a specific message, long tap on it and you'll see a new Reply button to the right of the reaction emojis. Tap that, write your reply, and, just like in WhatsApp, the message you're replying to will appear above your reply. Easy. This potentially means you'll have less misunderstandings with your friends as to which message was referencing what.
The feature is rolling out now on both iOS and Android.