10 things Hong Kong does better than anywhere else
Home of Bruce Lee, divine dim sum, lofty buildings, loftier real estate prices and — in spite of all those buildings — easy access to incredible stretches of great outdoors.
It's been more than 15 years since the British handed Hong Kong over to Chinese rule but little has changed.
Hong Kong remains a competitive and independent city, consistently ranked as one of the world's best places to live.
But don't take our word for it.
Here are 10 things this great city does better than anywhere else.
1. Tonal talents
Native English speakers who've managed to learn Cantonese from scratch: give yourselves a pat on the back.
The language has a total of six to nine tones, depending on where you're hearing it, compared to English's zero tones.
No other Asian language comes close. (There are four tones in Mandarin, five in Thai and six in Vietnamese).
That's kind of like saying one English word can be pronounced six different ways and have at least six different meanings.
Locals like to say this makes us particularly good at music (certain karaoke sessions have proven otherwise) and studies have shown there's some truth to this.
To add to the complexity — and fun — of the language, Cantonese is a dialect with new slang invented everyday and many words aren't used in written communication.
Intimidated?
Check out Carlos Douh's YouTube channel, the Internet's most entertaining Cantonese language teacher, for quick and easy Cantonese lessons.
2. Staying alive
Don't wanna get murdered?
Come to Hong Kong!
The city not only has one of the lowest crime rates in the world, it ranks third in a list compiled by the United Nations Office on Drugs and Crime in 2011 of places with the least homicides.
Hong Kong — with an intentional homicide rate of 0.2 per 100,000 people in the last 16 years — only lost out to Monaco and Palau, where there have been zero recorded murders.
When you consider that Hong Kong has a population of more than 7 million crammed into a city of 1,104 square kilometers, while Monaco only has about 36,000 people and idyllic island nation Palau about 20,000, Hong Kong definitely triumphs as the safest city in the world.
3. Getting you there
Hong Kong is really good at getting you where you need to go.
The public transportation system is famous around the world for its efficiency and profitability, making Hong Kong one of the least car-dependent cities, with only about 710,000 registered vehicles.
In particular, the MTR Corporation that operates Hong Kong's subway system is so good at what they do they run other city's trains as well, including operating sections of subway lines in Beijing, Hangzhou, Shenzhen, London and the whole of Melbourne and Stockholm's underground networks.
4. Building into the sky
When you've got a heck of a lot of people and very little land, what do you do?
Hong Kong's solution is to stack them up on top of each other, inside tall buildings.
Once the city started doing it, it couldn't stop.
Hong Kong now has 1,251 skyscrapers and high-rises, the most in the world, creating a dramatic skyline.
There's the bamboo-like Bank of China by renowned architect I.M. Pei and the 490-meter International Commerce Centre (Hong Kong's tallest), the latter of which will become a gigantic art piece at the hands of sound artist Carsten Nicolai during Art Basel Hong Kong 2014.
MORE: Life inside the densest place on earth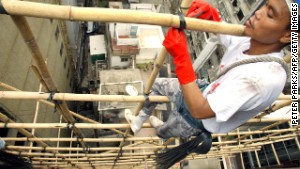 Hong Kong's scaffolders dangle precariously on bits of bamboo.
5. Daredevil construction
Most of those skyscrapers were built using bamboo scaffolding, an old craft that involves tying long pieces of sturdy bamboo together to form a freestanding grid structure for workmen to hang out on.
Daredevil scaffolders dangling precariously on bits of bamboo suspended in midair, with a small harness for support, are a common and heart-stopping sight in Hong Kong's streets.
While most other cities are using steel and aluminium scaffolding, Hong Kong stands by bamboo, even establishing a licensing system through the Hong Kong Construction Industry Council.
There are now more than 1,700 bamboo scaffolders registered with the Construction Workers Registration Board.
6. Letting you keep your money
As a financial center that's historically been seen as the gateway to the Chinese market, Hong Kong is a great place to make money.
What truly sets it apart is that residents actually get to keep most of the money they earn.
With one of the lowest salaries tax rates in the world, capped at 15-17% and no sales tax or VAT, Hong Kong is an attractive place to work and play.
The profits tax rate is the same for foreign and local companies at a low 16.5% and there's no capital gains tax in Hong Kong.
That doesn't make the local government a charity case though.
Property and shares trade keep the government flush — Financial Secretary John Tsang estimates an HK$12 billion surplus for this year.
Editor's note: An earlier version of this story incorrectly identified the salaries tax rate. The error has been corrected.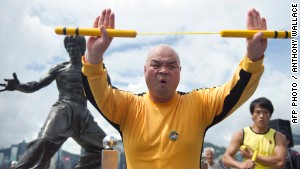 "Is that you, Bruce?"
7. Kung fu movies
Bruce Lee, Jackie Chan, Chow Yun Fat, Maggie Cheung, John Woo, Wong Kar-wai … the list of Hong Kong's cinematic heavy hitters goes on.
For a relatively small city (population 7 million) tucked away in a far corner of East Asia, Hong Kong sure has produced a lot of Hollywood-worthy stars.
But it's the city's kung fu movies that are the most recognized.
"Enter the Dragon," "Fist of Fury," "Once Upon a Time in China," and "Drunken Master" are just a few of the classics that come to mind.
Much of the city's cinematic martial arts glory is due to the efforts of one legendary movie mogul: Sir Run Run Shaw, who passed away at the age of 107 in January.
Shaw put Hong Kong movies on the map by inventing and popularizing kung fu genre films in the 1970s and pushing co-productions such as "Blade Runner."
Despite all that clout Shaw never got to work with Bruce Lee, as the kung fu superstar was offered a better deal by rival Golden Harvest early in his career.
8. Soft landings
One of the most impressive sites for Hong Kong visitors is the airport.
Most love the efficiency, the fast connection to the city through the Airport Express, and the frequent traveler system that allows jet setters to use a fast lane through immigration.
The airport is one of the most lauded in the world, winning nearly 40 awards from international operations since it opened in 1998 and ranking atop Skytrax's World's Best Airport list for eight years in a row.
Sure, it's recently been toppled from the throne by Singapore's Changi Airport.
But Hong Kong handles more passenger traffic, 53 million passengers in 2011.
Take that, Singapore.
9. Foodie-ism
Hong Kong: 7 million people, 15,000 restaurants.
This is a city of unashamedly camera-toting, food-blogging, lip-smacking gourmands.
And while we don't have the restaurant density of New York City, our diversity is staggering.
Foodies here will have lunch at a three Michelin star restaurant and dinner at a street-side dai pai dong hawker stall.
Our cha chaan teng diners can whip up fantastical East-meets-West dishes, considered sacrilegious anywhere else in the world — ever tried a syrup-slathered French toast filled with satay beef slices?
Or instant noodles dressed in a cheese sauce?
No? You haven't lived.
Take it from this city of people who are very good at eating.
10. Partying so hard the neighbors want in on it
First time visitors to Hong Kong's party area, Lan Kwai Fong, might think they've entered a time warp, suddenly appearing in Ibiza or Cancun at 9 p.m. on a Friday night.
The area crams more than 100 bars, restaurants, clubs and shops into just a few short streets (and in the high-rises along the streets), which themselves are nearly always crammed with expats, flight attendants and other 9-to-5 refugees.
Neon lights blur into happy hour signs, which blur into fridges filled with garishly colored vodka jelly shots.
Come special events, such as the Rugby Sevens or New Year's Eve, the area gets ridiculously, lung-crushingly crowded.
Lankwaifong.com claims it's "Hong Kong's premiere dining and entertainment destination," which makes it sound somewhat more sophisticated than it really is.
But for turning a rubbish Tuesday workday into a heady, beery, feels-like-Friday evening, where you're guaranteed to meet someone you know, there's no place like it.
It's so successful that Chinese cities are asking Lan Kwai Fong Group to re-create the nightlife districts in their cities, namely Lan Kwai Fong Chengdu and Lan Kwai Fong Wuxi.
source:http://edition.cnn.com/2014/04/20/travel/10-things-hk-does-best/index.html?sr=fb042214hongkong8pStoryGalPhoto
Paypal to allow users to buy, hold and sell four cryptocurrencies
Bitcoin is up $400 to $12,296 today. Part of the reason is that Paypal hass received a conditional bitlicence from the New York State Department of Financial Services and will launch a service for users to be able to buy, hold and sell cryptocurrency.
In the release the company said it "signaled its plans to significantly increase cryptocurrency's utility by making it available as a funding source for purchases at its 26 million merchants worldwide."
The company is introducing the ability to buy, hold and sell select cryptocurrencies, initially featuring Bitcoin, Ethereum, Bitcoin Cash and Litecoin, directly within the PayPal digital wallet. The service will be available to PayPal account holders in the U.S. in the coming weeks.
"The shift to digital forms of currencies is inevitable, bringing with it clear advantages in terms of financial inclusion and access; efficiency, speed and resilience of the payments system; and the ability for governments to disburse funds to citizens quickly," said Dan Schulman, president and CEO, PayPal.

"Our global reach, digital payments expertise, two-sided network, and rigorous security and compliance controls provide us with the opportunity, and the responsibility, to help facilitate the understanding, redemption and interoperability of these new instruments of exchange. We are eager to work with central banks and regulators around the world to offer our support, and to meaningfully contribute to shaping the role that digital currencies will play in the future of global finance and commerce."
This is great news for crypto but I'm told it shouldn't have been entirely unexpected In June, there was a report that Paypal was working on direct crypto sales.
Source: https://www.forexlive.com/Cryptocurrency/!/paypal-to-enable-users-to-buy-hold-and-sell-cryptocurrencies-20201021
Nokia awarded contract to build 4G network on the moon
Nokia has been awarded a contract to establish a 4G network on the moon. The contract is one of several that NASA is awarding to companies as it plans a return to the moon.
The $14.1 million contract was given to Nokia's US subsidiary and is a small part of the $370 million total awarded to companies such as SpaceX. The cellular service will allow astronauts, rovers, lunar landers, and habitats to communicate with one another according to Jim Reuter, the Associate Administrator for NASA's Space.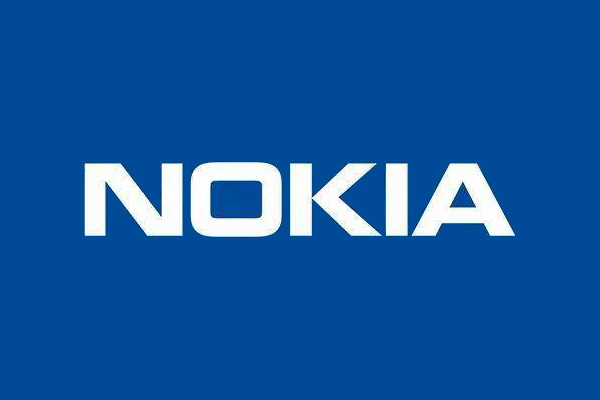 The 4G network that Nokia will build will be miles superior to the form of communication that was used during the early missions to the moon.
This is not Nokia's first attempt to launch an LTE network on the moon. It planned to do so in 2018 in collaboration with PTScientists, a German space firm, and Vodafone UK to launch an LTE network at the site of the Apollo 17 landing but the plan never came to fruition.
Source: https://www.gizmochina.com/2020/10/18/nokia-awarded-contract-to-build-4g-network-on-the-moon/
Stripe acquires Nigeria's Paystack for $200M+ to expand into the African continent
When Stripe  announced earlier this year that it had picked up another $600 million in funding, it said one big reason for the funding was to expand its API-based payments services into more geographies. Today the company is coming good on that plan in the form of some M&A.
Stripe is acquiring Paystack, a startup out of Lagos, Nigeria that, like Stripe, provides a quick way to integrate payments services into an online or offline transaction by way of an API. (We and others have referred to it in the past as "the Stripe of Africa.")
Paystack  currently has around 60,000 customers, including small businesses, larger corporates, fintechs, educational institutions and online betting companies, and the plan will be for it to continue operating independently, the companies said.
Terms of the deal are not being disclosed, but sources close to it confirm that it's over $200 million. That makes this the biggest startup acquisition to date to come out of Nigeria, as well as Stripe's biggest acquisition to date anywhere. (Sendwave, acquired by WorldRemit in a $500 million deal in August, is based out of Kenya.)
It's also a notable shift in Stripe's strategy as it continues to mature: Typically, it has only acquired smaller companies to expand its technology stack, rather than its global footprint.
The deal underscores two interesting points about Stripe, now valued at $36 billion and regularly tipped as an IPO candidate. (Note: It has never commented on those plans up to now.) First is how it is doubling down on geographic expansion: Even before this news, it had added 17 countries to its platform in the last 18 months, along with progressive feature expansion. And second is how Stripe is putting a bet on the emerging markets of Africa specifically in the future of its own growth.
"There is enormous opportunity," said Patrick Collison, Stripe's co-founder and CEO, in an interview with TechCrunch. "In absolute numbers, Africa may be smaller right now than other regions, but online commerce will grow about 30% every year. And even with wider global declines, online shoppers are growing twice as fast. Stripe thinks on a longer time horizon than others because we are an infrastructure company. We are thinking of what the world will look like in 2040-2050."
For Paystack, the deal will give the company a lot more fuel (that is, investment) to build out further in Nigeria and expand to other markets, CEO Shola Akinlade said in an interview.
"Paystack was not for sale when Stripe approached us," said Akinlade, who co-founded the company with Ezra Olubi (who is the CTO). "For us, it's about the mission. I'm driven by the mission to accelerate payments on the continent, and I am convinced that Stripe will help us get there faster. It is a very natural move."
Paystack had been on Stripe's radar for some time prior to acquiring it. Like its U.S. counterpart, the Nigerian startup went through Y Combinator — that was in 2016, and it was actually the first-ever startup out of Nigeria to get into the world-famous incubator. Then, in 2018, Stripe led an $8 million funding round for Paystack, with others participating, including Visa and Tencent. (And for the record, Akinlade said that Visa and Tencent had not approached it for acquisition. Both have been regular investors in startups on the continent.)
In the last several years, Stripe has made a number of investments into startups building technology or businesses in areas where Stripe has yet to move. This year, those investments have included backing an investment in universal checkout service Fast, and backing the Philippines-based payment platform PayMongo.
Collison said that while acquiring Paystack after investing in it was a big move for the company, people also shouldn't read too much into it in terms of Stripe's bigger acquisition policy.
"When we invest in startups we're not trying to tie them up with complicated strategic investments," Collison said. "We try to understand the broader ecosystem, and keep our eyes pointed outwards and see where we can help."
That is to say, there are no plans to acquire other regional companies or other operations simply to expand Stripe's footprint, with the interest in Paystack being about how well they'd built the company, not just where they are located.
"A lot of companies have been, let's say, heavily influenced by Stripe," Collison said, raising his eyebrows a little. "But with Paystack, clearly they've put a lot of original thinking into how to do things better. There are some details of Stripe that we consider mistakes, but we can see that Paystack 'gets it,' it's clear from the site and from the product sensibilities, and that has nothing to do with them being in Africa or African."
Stripe, with its business firmly in the world of digital transactions, already has a strong line in the detection and prevention of fraud and other financial crimes. It has developed an extensive platform of fraud protection tools, but even with that, incidents can slip through the cracks. Just last month, Stripe was ordered to pay $120,000 in a case in Massachusetts after failing to protect users in a $15 million cryptocurrency scam.
Now, bringing on a business from Nigeria could give the company a different kind of risk exposure. Nigeria is the biggest economy in Africa, but it is also one of the more corrupt on the continent, according to research from Transparency International.
And related to that, it also has a very contentious approach to law and order. Nigeria has been embroiled in protests in the last week with demonstrators calling for the disbanding of the country's Special Anti-Robbery Squad, after multiple accusations of brutality, including extrajudicial killings, extortion and torture. In fact, Stripe and Paystack postponed the original announcement in part because of the current situation in the country.
But while those troubles continue to be worked through (and hopefully eventually resolved, by way of government reform in response to demonstrators' demands), Paystack's acquisition is a notable foil to those themes. It points to how talented people in the region are identifying problems in the market and building technology to help fix them, as a way of improving how people can transact, and in turn, economic outcomes more generally.
The company got its start back when Akinlade, for fun (!) built a quick way of integrating a card transaction into a web page, and it was the simplicity of how it worked that spurred him and his co-founder to think of how to develop that into something others could use. That became the germination of the idea that eventually landed them at YC and in the scope of Stripe.
"We're still very early in the Paystack payments ecosystem, which is super broken," said Akinlade. The company today provides a payments API, and it makes revenue every time a transaction is made using it. He wouldn't talk about what else is on Paystack's radar, but when you consider Stripe's own product trajectory as a template, there is a wide range of accounting, fraud, card, cash advance and other services to meet business needs that could be built around that to expand the business. "Most of what we will be building in Africa has not been built yet."
Last month, at Disrupt, we interviewed another successful entrepreneur in the country, Tunde Kehinde, who wisely noted that more exits of promising startups — either by going public or getting acquired — will help lift up the whole ecosystem. In that regard, Stripe's move is a vote of confidence not just for the potential of the region, but for those putting in the efforts to build tech and continue improving outcomes for everyone.
Source: https://techcrunch.com/2020/10/15/stripe-acquires-nigerias-paystack-for-200m-to-expand-into-the-african-continent/?tpcc=ECTW2020