11 new features coming to your iPad that will make it much better at replacing your laptop (AAPL)
Apple's software update for the iPad coming later this year will bring a handful of useful new features, such as improvements to the way the iPad multitasks and handles file management.

The company is calling the update iPadOS, making it the first time it's separating its tablet software from the iPhone's iOS software.
Although the iPad isn't meant to be a complete replacement for your laptop, Apple's tablet has slowly become a more viable productivity tool in recent years. That's truer than ever with iPadOS, the new software update Apple will be launching for the iPad later this year.
It marks the first time Apple has separated its iPad software from its iPhone operating system, a move that further distinguishes the two products from one another. It's a sensible move now that smartphones generally have much larger screens today than they did when the original iPad launched in 2010, people are using their phones for some of the tasks they may have turned to a tablet for in the past.
As such, companies like Apple, Microsoft, Samsung, and others have been positioning their tablets as productivity-oriented devices that offer larger screens than smartphones and better portability than laptops. The iPadOS update will provide new features that are critical in boosting the iPad's performance in this role as a work device.
Apple didn't say precisely when iPadOS will be released, but the company typically debuts new software updates across its products in the fall time frame.
From new copy and paste gestures to improved multitasking, here are our favorite new features coming to the iPad later this year.
You'll be able to pin widgets to the home screen.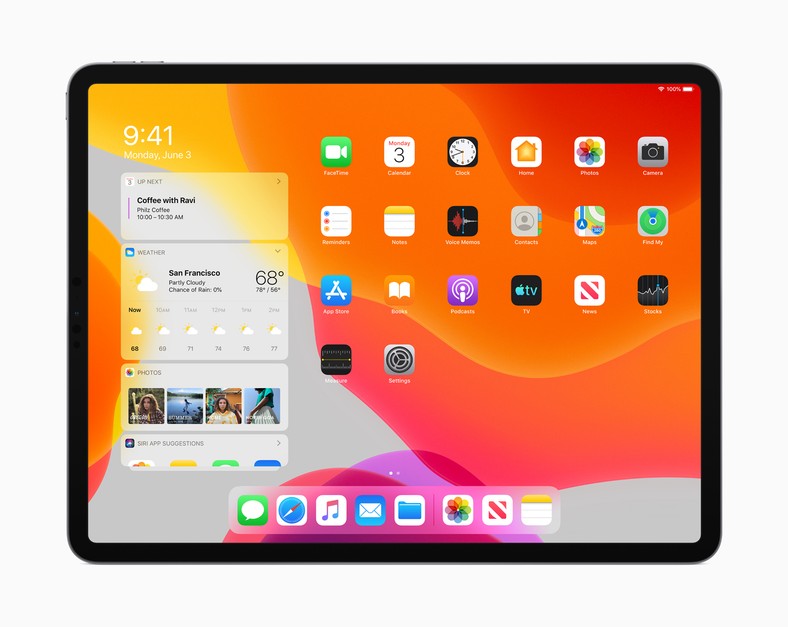 Widgets in iOS are usually just a swipe away from the home screen. But when iPadOS launches, you'll be able to pin certain widgets to the device's home screen, making it easy to see information like upcoming calendar appointments at just a glance.
You'll also be able to choose favorite widgets that will always appear on the home screen. It's a useful addition that can help you make the most out of the extra screen real estate the iPad has to offer.
Your iPad will be capable of functioning as a second display for your Mac.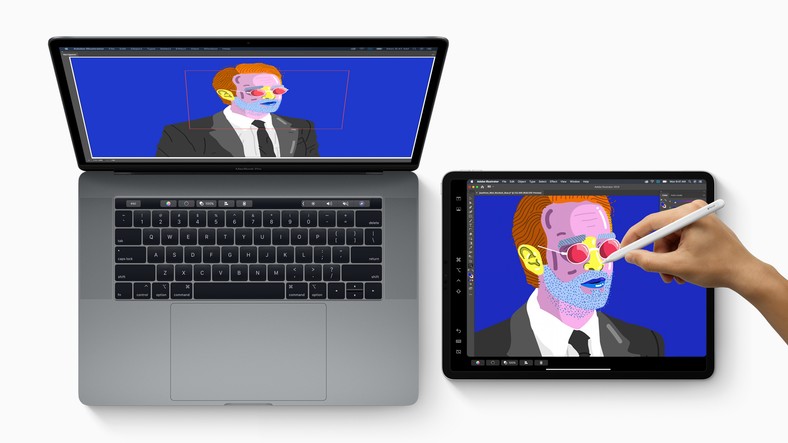 Third-party apps like Duet Display have made it possible to use your iPad as a secondary display for years, but now this functionality is finally coming to iOS natively. Apple's next big Mac update, called Catalina, and iPadOS will bring a new feature called Sidecar that turns your Apple tablet into a second Mac display.
That means you'll be able to extend your desktop so that it stretches across your Mac and your iPad, making it possible to drag content between both. You can also use the iPad to mirror your Mac's display, and to edit content on the iPad using the Apple Pencil while seeing the changes occur live on your Mac.
You'll be able to cycle through multiple apps that are open in Slide Over mode.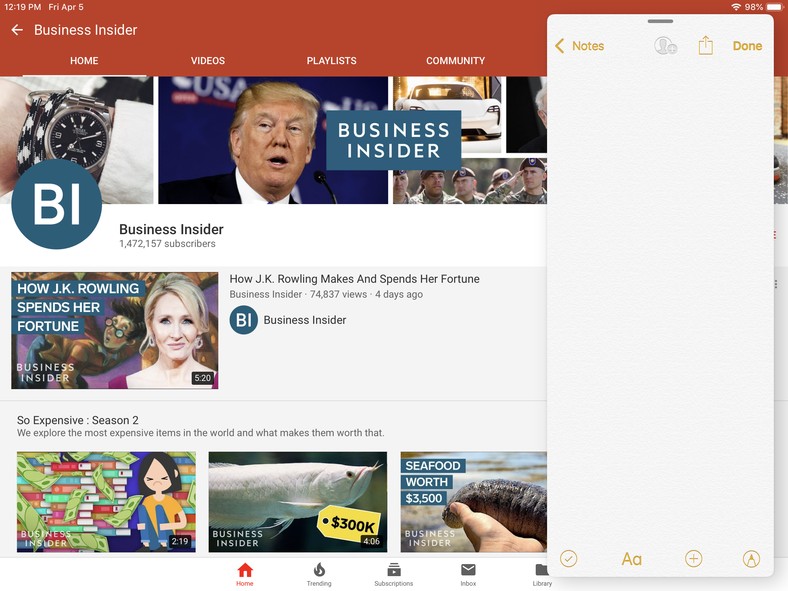 Apple's Slide Over feature, which allows you to pin an app to the side of your iPad's screen in a column view alongside another app, is getting a noteworthy update in iPadOS. When the update launches, you'll be able to open multiple apps in Slide Over simultaneously and cycle between them with a swipe.
The iPad is finally going to be compatible with thumb drives.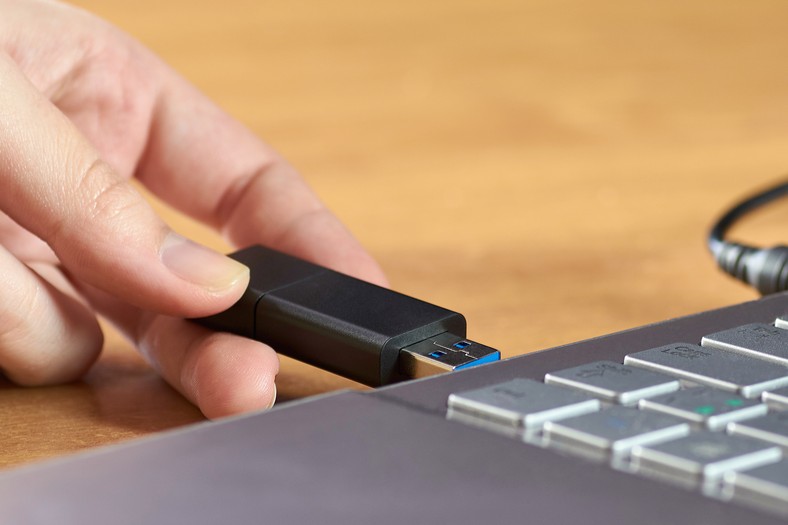 The iPad's inability to support external drives has always hampered its ability to serve as a work computer, but that's finally changing this year. The iPad will soon be compatible with external devices such as a USB drive, hard drive, and a microSD card, making it much easier to get content that isn't saved in the cloud onto your iPad. It's a feature that competing Windows tablets like Microsoft's Surface Pro have had for years.
The Files app is getting new views that make it easier to manage content.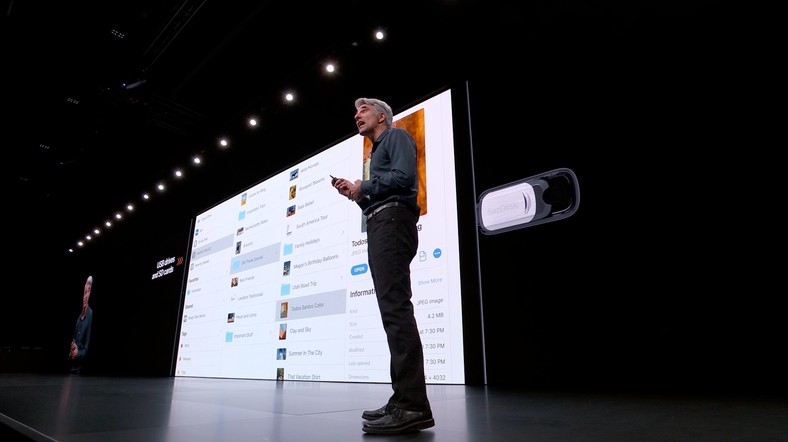 Apple launched the Files app for the iPad back in 2017, an addition that was necessary in order for the tablet to be taken seriously as a productivity machine. Now, with iPadOS, Apple is making the Files app even more robust and comprehensive with a new column view and other helpful features.
Based on Apple's presentation, it seems like the column view will make it much easier to find documents quickly without having to dig through your folders. You'll be able to view sub-folders in a column alongside your main folders, and a new preview pane lets you see images and other content without having to open it.
The Files app is also getting a new downloads folder for keeping your downloads from the Mail app and Safari all in one place.
You'll be able to view the progress of files downloaded in Safari.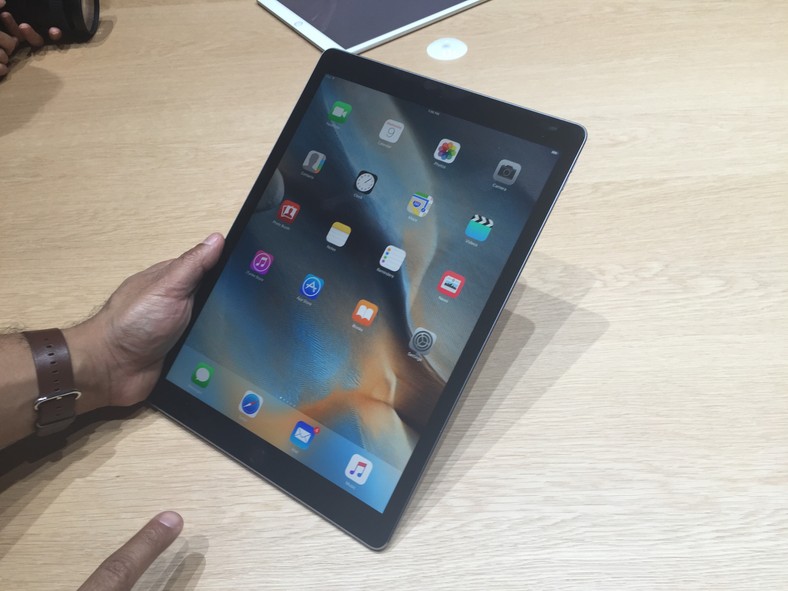 Apple's web browser will finally offer a means of easily managing downloads.
When iPadOS launches later this year, Safari will have a download manager that enables you to view download progress and quickly access recently downloaded files. That's a huge win for those who often use their iPad for work-oriented tasks and frequently download material from the web.
Safari will now show the desktop versions of a website on the iPad.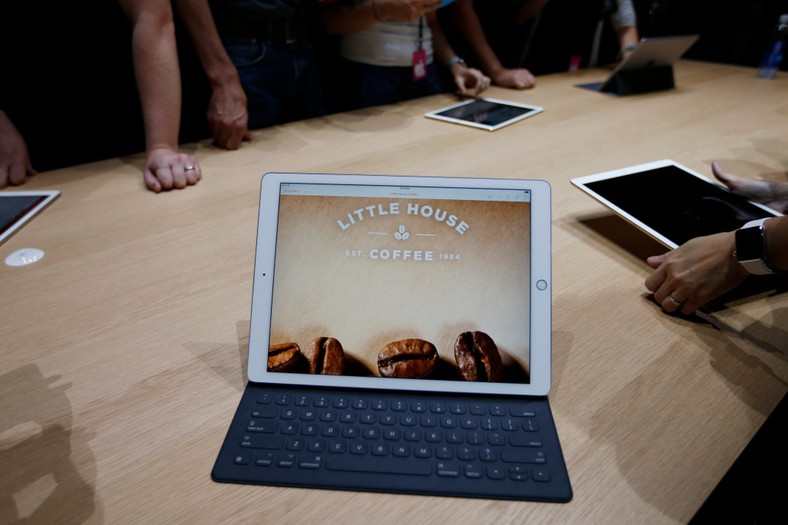 If you're going to use your iPad like a desktop computer, it should be better at behaving like one. That's presumably why Apple is adding the ability for Safari to automatically show the desktop version of websites on the iPad, making better use of its larger screen. Apple also says that despite being designed for the desktop, these websites will still be optimized for touch.
You'll be able to view the same app in different windows.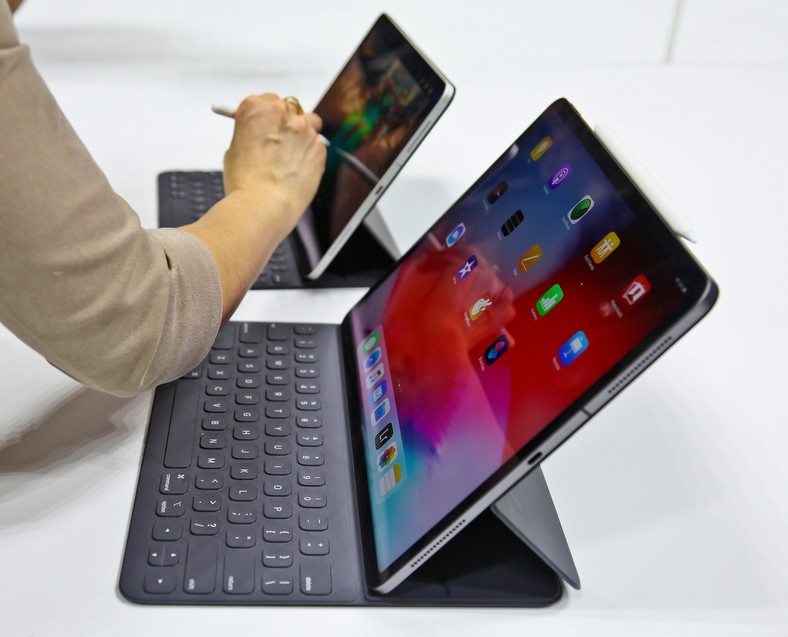 Apple's Split View feature for the iPad is limited in the sense that it's not possible to run the same app in multiple windows.
For example, if you want to open two documents in the Notes app side-by-side, or two tabs in Safari alongside one another, you're out of luck with Apple's current software.
But that's going to change soon enough, as iPadOS brings the ability to run multiple windows showing the same app. That should make it much easier to work on projects that require multitasking across several documents or websites.
You'll be able to navigate webpages and documents more precisely with a scroll bar.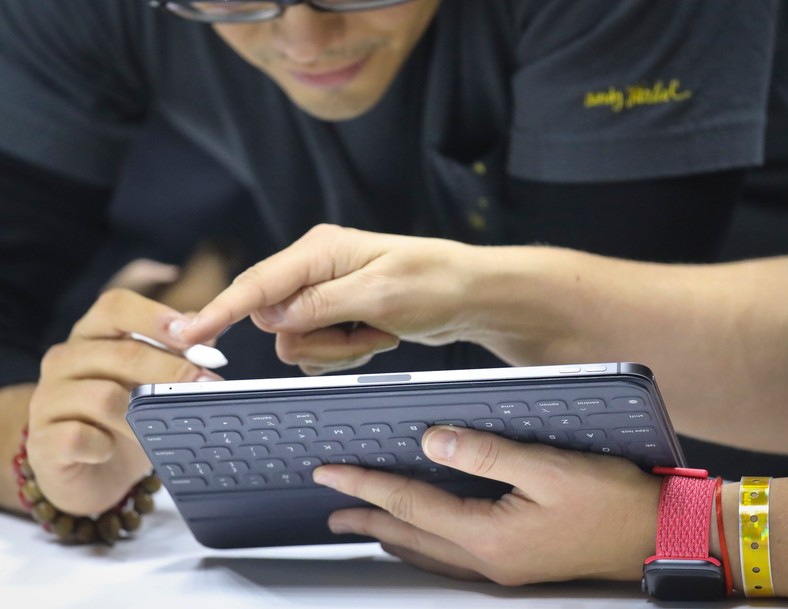 To make it easier to navigate through long documents, Apple is adding support for scroll bar scrubbing on the iPad. When iPadOS launches, you'll be able to drag the scroll bar to a designated area on a webpage or document, allowing for more precise scrolling just like on the desktop.
The iPad is getting new gestures for copy, paste, and other actions.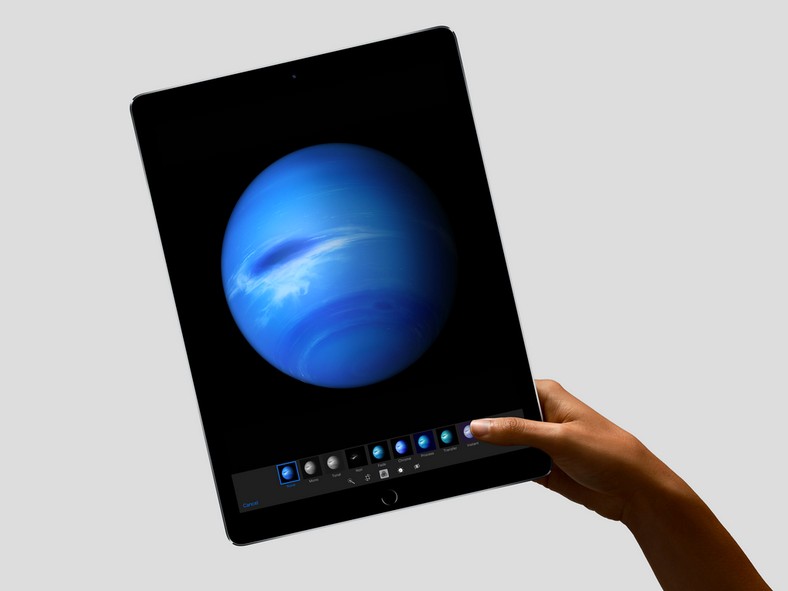 While mouse and touchpad is probably still the most natural form of input for work-related tasks, Apple is improving the way touch works on the iPad.
Consider the new copy and paste gestures in iPadOS, for example. You'll be able to copy text by pinching up from the screen with three fingers, while pinching outward with three fingers will paste the content in the location of your choosing. The gestures are meant to mimic the motion of picking something up and putting it back down, making it easy to remember.
Similarly, Apple is launching new gestures that make it possible to undo an action by swiping to the left with three fingers and redo by swiping to the right with three fingers.
The Apple Pencil is becoming more useful.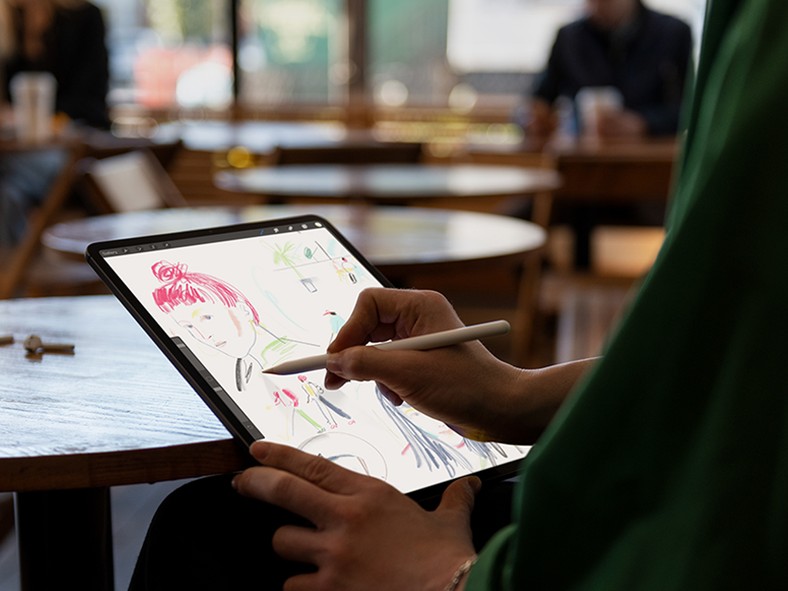 One advantage that Samsung's S Pen stylus has always had over the Apple Pencil is its ability to tie into Samsung's software to enable certain shortcuts and features.
With iPadOS, it looks like Apple Pencil owners will get a small taste of this type of functionality, too. You'll be able to take a screenshot in iPadOS by dragging the Apple Pencil from either bottom corner of the screen. While the Apple Pencil is still largely intended to be a tool for drawing, sketching, writing, and annotating rather than user interface shortcuts, it's refreshing to see another use case for Apple's stylus.
Other than the new screenshotting feature, the Apple Pencil will be capable of working at a lower latency thanks to Apple's improved prediction algorithms.
Source: https://www.pulse.ng/bi/tech/11-new-features-coming-to-your-ipad-that-will-make-it-much-better-at-replacing-your/8j70erf
Former Blizzard CEO Mike Morhaime announces new game company
Two years after stepping down as CEO at Blizzard, the game company he co-founded in 1991, Mike Morhaime is back with his next venture. It's called Dreamhaven, and it's a combination of a publisher and developer, with "a common goal to empower creators, help bring their ideas to life, and create original gaming experiences that foster meaningful connections between players."
As part of the announcement, Dreamhaven also revealed its first two internal studios: Moonshot Games and Secret Door. Moonshot is headed by a trio of Blizzard veterans, including former Hearthstone lead Jason Chayes, StarCraft II director Dustin Browder, and Hearthstone creative director Ben Thompson. "Though it's very early days, when we think about Moonshot, we imagine a studio that celebrates curiosity and courage," Chayes said in a statement. "We aspire to be bold in our approach, and we think the best way to do that is to create a culture centered around trust."
Secret Door, meanwhile, is similarly led by a team of former Blizzard developers, including Chris Sigaty (executive producer on Hearthstone), Alan Dabiri (technical director on Warcraft III and StarCraft II), and Eric Dodds (designer on World of Warcraft and Starcraft). No projects have been announced for either studio.
Morhaime stepped down as CEO of Blizzard in 2018, though he stayed on in a consultancy role until last year. In an interview with The Washington Post, he said that one of the goals of the new company was to build an environment focused on creators — something that was likely a challenge under Activision, which became Blizzard's parent company in 2008.
"We've learned a ton about what goes into creating an environment that allows creators to do their best work, and we were very successful doing that for many years at Blizzard," Morhaime told the Post. "We reached a crossroads where we reassessed what we want to do with the rest of our lives."
Source: https://www.theverge.com/2020/9/23/21452256/former-blizzard-ceo-new-game-company-dreamhaven-morhaime
Apple Loop: Shock iPhone 12 Details, Massive iOS 14 Problems, Macbook Pro Delay
Taking a look back at another week of news and headlines from Cupertino, this week's Apple Loop includes surprising iPhone 12 benchmarks, big problems with iOS 14, two new iPads, Apple ignores MacOS, the "good/better/best" of the Apple Watch, the controversy around Apple One, and the Macs' never changing system System Preferences.
Apple Loop is here to remind you of a few of the very many discussions that have happened around Apple over the last seven days (and you can read my weekly digest of Android news here on Forbes).
Just How Fast Is Your Next iPhone?
We might not have seen the iPhone 12 family as part of Apple's virtual September launch event this week, but we have seen the benchmarks pop up on the AnTuTu website. That gives us a raw comparison of the numbers from last year's iPhone to this year's. Philip Michaels reports some pretty shocking numbers:
"Leaked benchmarks from Antutu, purportedly showing off an iPhone 12 Pro Max's performance, may help fill in some of the blanks. MySmartPrice spotted the leaked numbers, which claim to show off a device with 6GB of RAM and 128GB of storage running iOS 14.1.
"According to the leaks, the iPhone 12 Pro Max tallied a score of 572,333 on Antutu's test, which is a 9% gain over the iPhone 11 Pro Max's 524,436 result on the same test. MySmartPrice says the iPhone 12 Pro Max's reported tally would be the highest score ever posted by an iPhone, which you'd hope given that it's a new model.
The Big Problem With iOS 14
Apple may not have announced a release date for the iPhone, but it did announce the release date of iOS 14. And that has caused problems. Normally Apple will provide a week's worth of 'heads up' time to Developers so they can ensure their apps are ready for the jump up to the next major version of iOS. Not this year… developers had less than a days notice, and they are not happy. Matt Binder reports:
""Gone are the hopes of being on the store by the time users install the new iOS 14 and are looking for new apps. Gone is the chance to get some last-minute fixes into your existing apps to make sure they don't stop working outright by the time users get to upgrade their OS," explained Steve [Troughton-Smith from High Caffeine Content."
""There are some developers who have spent all summer working on something new, using the latest technologies, hoping to be there on day one and participate in the excitement (and press coverage) of the new iOS," he continued. "For many of them, they'll be incredibly upset to have it end like this instead of a triumphant launch, and it can dramatically decrease the amount of coverage or sales they receive.""
Take Two Tablets And Call Your iPhone In The Morning
Taking the flagship spot away from the 'missing presumed having a good time' iPhone 12 was Apple's new iPad Air. Beating the smartphone as the first device with Apple's new A14 ARM-based processor. Samuel Axon and Jim Salter report for Ars Technica:
"The iPad Air gets the new A14 Bionic CPU, built on 5nm process technology. It's a six-core CPU with two high-performance cores and four lower-power, more efficient cores for simpler background tasks. The A14 Bionic offers a 30 percent GPU performance boost compared to previous generations, and Apple says it puts up double the graphics performance of typical laptops."
As well as the increased power, 2020's iPad Air has a new design; USB-C has been added, the bezels have been trimmed away, the home button has been removed, and TouchID has been integrated into the power button. It;s not the only new iPad, as the entry-level iPad moves up rom the A10 to the A12 Bionic processor. Benjamin Mayo reports:
"The jump from A10 to A12 means Apple's cheapest iPad will feature the Neural Engine for the first time. Apple says the A12 chip offers more than twice the performance of the top selling Windows laptop, 6x faster than the top-selling Android tablet and 6x faster than the best-selling Chromebook.
"The 8th-generation iPad keeps the same price as the 7th-gen: that's $329 for general sale and $299 for education."
Will Mac Owners Be Satisfied With Safari After macOS Delay?
If you were waiting for MmcOS Big Sur to drop for your Mac or MacBook, then you are out of luck. Apple's event saw updates to iOS, iPadOS, tvOS, and watchOS… but macOS has been delayed. The 'Big Sur' release is still in the future, but a small crumb (perhaps from a cookie) has been handed to Mac fans in the form of Safari 14, presumably to offer cross-OS support with other devices. Juli Clover reports:
"Safari 14 brings improved performance, customizable start pages, a Privacy Report to see which cross-site trackers are being blocked, and a new tab bar design that provides tab previews so you can see what you have open at a glance. Today's update also removes Adobe Flash."
The Apple Watch Strikes Three 
Two new Apple Watch models were launched, and as the Apple Watch Series 3 remains, there is now a low-, a mid-, and a high-level smartwatch in the classic triplet that Apple was once famous for. Todd Haselton looks over the Series 6 Apple Watch for CNBC, including the headline 'wellness' features:
"The Series 6 also has Apple's most advanced sensors. You can run the ECG app for an electrocardiogram, for example, a feature that's not on the Apple Watch SE or Series 3. It's also the only model with the new blood-oxygen app. I tried that and it told me my blood oxygen was 96%, which seems good.
"…Apple is careful to explain that this isn't a medical device. You can use it if you're curious about your blood oxygen when you're hiking at high altitudes, but Apple isn't making any promises about detecting low oxygen should you fall ill with coronavirus."
Meanwhile, Apple has brought the 'SE' brand to the Apple Watch, again with the promise of a cheaper 'mid-range' slice of hardware that still delivers the core Apple experience. Chris Velazco has spent some time with the wearable to try and work out where it fits into the portfolio:
"For one, the SE uses the same S5 system-in-package (or SIP) that we got in last year's Series 5, which in turn contains the same dual-core processor as the Series 4. Meanwhile, Apple has confirmed that the SE has the same compass and always-on altimeter as the Series 6, along with a very similar screen.
"From what I can tell, it's the same bigger display we got in the Series 5, just without the always-on functionality enabled. And while the Series 4 was the first Apple Watch to come with heart-sensing ECG support, you simply don't get that here. Ditto for the Series 6's new blood oxygen measurement features."
Bouquets and Brickbats For Apple One 
Also announced alongside Apple's hardware, and perhaps an indication of where Apple wishes to focus on the future, were new options for the various subscription services offered by Cupertino. Apple One takes the popular options and bundles them together while offering a discount. Brian Heater reports:
"It's not quite mix and match yet, but there are three pricing tiers. Individual offers Apple Music, TV+, Arcade and iCloud for $15 a month. The Family version will get you those four services for $20 a month. For the hardcore, there's the $30 a month Premier tier, which bundles iCloud, Music, TV+, Arcade, News+ and [the new service] Fitness+."
"For those who have been putting off a given Apple subscription, such a bundle could certainly sweeten the pot — and make it even harder for users to escape the pull of the Apple software ecosystem."
More at TechCrunch. Given Apple's market position, using one service to pptentiallybolster another through a bundle has drawn the eye of the competition. Spotify – which has already filed an anti-trust complaint with the European Commission against Apple – drew attention to the issue shortly ager the end of the event.
"Once again, Apple is using its dominant position and unfair practices to disadvantage competitors and deprive consumers by favoring its own services. We call on competition authorities to act urgently to restrict Apple's anti-competitive behavior, which if left unchecked, will cause irreparable harm to the developer community and threaten our collective freedoms to listen, learn, create, and connect."
More on the Spotify statement at Apple Insider.
And Finally…
The look of the MacOS user interface has evolved since OSX was announced in 2000. One area has stayed relatively contestant, but the small changes highlight the thinking behind the OS over the years.
"The interface started glassy and skeuomorphic, mimicking the materials used on Macs. Over the decades, it went through significant revisions. One thing that seems to have remained relatively unchanged over the years is the System Preferences screen.
"But, at a closer glance, we'll see that this mundane part of the operating system has changed quite a bit and hides some fun easter eggs and surprises."
Arun Venkatesan has taken a closer look on his blog.
Apple Loop brings you seven days worth of highlights every weekend here on Forbes. Don't forget to follow me so you don't miss any coverage in the future. Last week's Apple Loop can be read here, or this week's edition of Loop's sister column, Android Circuit, is also available on Forbes.
Source: https://www.forbes.com/sites/ewanspence/2020/09/18/apple-news-headlines-iphone-12-benchmark-specs-launch-dates-ipad-air-apple-watch-se-ios-14-macos-macbook-pro/#2f5105752c07
Apple reportedly acquires VR startup 'Spaces'
Apple has now acquired another startup, Spaces, which has a team specialized in virtual reality technologies (VR). The acquisition was announced today by a Protocol report citing its own sources.
Spaces was created in 2016 by DreamWorks Animation veterans, and the startup has been developing VR products since then, including a Zoom add-on that allowed users to hold virtual reality video conferencing using animated avatars.
The company discontinued all its services last week without further details. The official Spaces website just mentions that the startup is now "heading in a new direction."
Thank you to our users and partners who participated in our awesome VR video conferencing product and the many people who enjoyed our VR location-based entertainment attractions found at theme parks, theaters, and more.
According to the Protocol report, both Apple and Spaces did not immediately respond to a request for a comment on the acquisition. The price paid by Apple on the Spaces startup is also unknown.
While it's not certain that the team behind Spaces will join any VR related project at Apple, rumors suggest that Apple is working on AR and VR headsets for 2021 and 2022. Bloomberg says the headset will reportedly feature high-resolution displays and a "cinematic speaker system," which should make it difficult for the user to notice the differences between real life and the virtual reality experiences the headset will provide.
As Apple continues to invest in its ARKit and new features such as the LiDAR scanner in the new 2020 iPad Pro, it's plausible to expect that all of these technologies will be merged into a new product to offer advanced augmented and virtual reality capabilities.
Source: https://9to5mac.com/2020/08/24/apple-reportedly-acquires-vr-startup-spaces/