Facebook 'dead and buried to teens', research finds
Comprehensive European research has found that teens are leaving the service in droves – and the biggest deterrent is their parents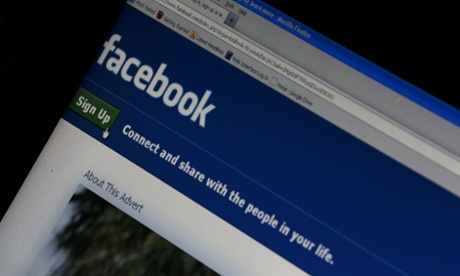 Facebook is 'dead and buried' to older teenagers, an extensive European study has found, as the key age group moves on to Twitter, Instagram, WhatsApp and Snapchat.
Researching the Facebook use of 16-18 year olds in eight EU countries, the Global Social Media Impact Study found that as parents and older users saturate Facebook, its younger users are shifting to alternative platforms.
"Facebook is not just on the slide – it is basically dead and buried," wrote Daniel Miller, lead anthropologist on the research team, who is professor of material culture of University College London.
"Mostly they feel embarrassed to even be associated with it. Where once parents worried about their children joining Facebook, the children now say it is their family that insists they stay there to post about their lives."
Teens do not care that alternative services are less functional and sophisticated, and they also unconcerned about how information about them is being used commercially or as part of surveillance practice by the security services, the research found.
"What appears to be the most seminal moment in a young person's decision to leave Facebook was surely that dreaded day your mum sends you a friend request," wrote Miller.
"It is nothing new that young people care about style and status in relation to their peers, and Facebook is simply not cool anymore."
In part of the study's research with Italian Facebook users, 40% of users had never changed their privacy settings and 80% said they "were not concerned or did not care" if their personal data was available and accessed, either by an organisation or an individual.
Information that people choose to publish on Facebook has generally been through a psychological filtering process, researchers found – unlike conversations, photos and video shared through more private tools such as Skype, or on mobile apps.
"Most individuals try to present themselves online the way they think society is expecting them to," wrote contributing anthropologist Razvan Nicolescu on Thursday.
"It seems that social media works not towards change – of society, notions of individuality and connectedness, and so on – but rather as a conservative force that tends to strengthen the conventional social relations and to reify society as Italians enjoy and recognise it.
"The normativity of the online presence seems to be just one expression of this process."
http://www.theguardian.com/technology/2013/dec/27/facebook-dead-and-buried-to-teens-research-finds
WHATSAPP WILL INTRODUCE ADVERTISEMENTS IN APP
Advertisements will finally be making its way into messenger service WhatsApp, in its 'Status' section.
Outlook India reports that WhatsApp's vice-president Chris Daniels confirmed the move, though he did not provide a timeline for when it would be rolled out or how the ads would work.
"We are going to be putting ads in 'Status'. That is going to be primary monetisation mode for the company as well as an opportunity for businesses to reach people on WhatsApp," he said.
Like with Instagram stories, WhatsApp's 'Status' feature lets users to broadcast text, photos and videos which disappear after 24 hours.
Users will be able to see status updates by their saved contacts in the 'Status' column, between 'Chats' and 'Calls'.
WhatsApp has more than 1.5 billion global users and maintained its ad-free status until now, although it did experiment with an annual subscription fee several years ago.
Facebook Inc acquired the messaging apps four years ago for US$19bil (RM79.47bil) and it appears it's finally going to monetise the service through ads.
WhatsApp cofounder Brian Acton had opposed monetisation via targeted apps, telling Forbes that it would compromise the assurance of encryption in the app's messaging.
SAMSUNG IS BUILDING SOFTWARE TO CONTROL YOUR TV WITH YOUR BRAIN
Samsung has created smart TV software you can control with your brainwaves.
The research, called Project Pontis, aims to make Samsung's televisions more accessible for people with physical disabilities like quadriplegia. The company wants to enable "users with physical limitations to change channels and adjust sound volume with their brains."
Samsung's Swiss operations started the project three months ago in partnership with the Center of Neuroprosthetics of the Ecole Polytechnique Fédérale de Lausanne (EPFL) in Switzerland. The company demoed its second prototype TV on Thursday at its developer conference in San Francisco.
"How can we provide accessibility to people who cannot move or who have extreme limitations on their movements," Ricardo Chavarriaga, a senior scientist at EPFL who's working on the project with Samsung, said during a panel at Samsung Developer Conference.
"We're making tech that is more complex, that is more intelligent, but we should not forget this tech is being made to interface with humans," he added.
The first step in making the brainwave-controlled TV software is to collect a sample of how the brain behaves when the user wants to do something like select a movie. Samsung and EPFL combine indicators from both the environment and brain scans to build a model and apply machine learning to let the user select shows using eye movements and brainwaves.
To collect the brainwaves in the prototype, a user wears a headset covered with 64 sensors while looking at an eye tracker. The headset is connected to a computer that's mirrored to the TV.
The current prototype uses eye tracking to determine when a user has selected a particular movie. The system then builds a profile of videos the user gravitates toward, making it easier to provide lists of content in the future. The user ultimately makes a selection using eye tracking.
Samsung and EPFL are also working on a system that goes further and relies on brain signals alone for users who aren't able to control their eyes or other muscles reliably, Chavarriaga said.
"One thing we have to take in account is everybody is different," he said. Currently, the technology has to be tailored to each person because of variations in brains. "We believe we have to do the best for the person, so we have to personalize," Chavarriaga told CNET.
Samsung this week has been hosting its annual developer conference in San Francisco. SDC reflects Samsung's big push to get developers to make software specifically for its devices. In the past, that's meant making apps that work on the edge of Samsung's curved smartphone displays or take advantage of its S Pen stylus. This year, that focus has turned to Bixby and artificial intelligence. But Samsung also has pushed developers to make apps for its other products, like its TVs and home appliances.
Brain power
While developers aren't yet making apps that can be controlled with the brain, Samsung's doing research into the area. And it's not the only company trying to use brainwaves to control devices. SpaceX and Tesla CEO Elon Musk in March 2017 launched Neuralink, a company dedicated to creating "neural lace," which involves installing tiny electrodes in the brain to transmit thoughts.
And neuroscientists around the globe have been researching ways to make a digital interface for the brain. The technology is still early days, but it could one day replace touch screens and voice assistants in devices. Currently, most brain-computer interfaces (BCIs) are currently being created only for people who have suffered debilitating injuries that left them partially or completely paralyzed.
While Samsung's first prototype also is targeted at accessibility, it's too soon to say whether we'll all one day be controlling our devices with our brainwaves, said Martin Kathriner, head of public affairs for Samsung Electronics Switzerland GmbH. There are limitations with the current hardware. The sensor helmet requires a layer of gel applied to the head, something consumers likely aren't going to do at home.
"To us it's an accessibility idea," he told CNET after Samsung's SDC panel. "If it's applicable to us one day as pro couch potatoes, I have no idea."
Samsung initially considered building the technology into a smartphone but opted for the TV in part because of its bigger screen and because most homes have a TV, Kathriner said. He added that TVs also can be used as smart home hubs, which could be attractive for the brainwave technology.
Samsung plans to work on its second prototype through the first quarter of 2019 and then start tests in Swiss hospitals "where we start to explore how this situation, currently a prototype, … is perceived by patients," Kathriner said.
Originally published at 3:05 p.m. PT
Update at 4:30 p.m. PT with additional details and executive comments.
CNET's Gift Guide: The best place to find the perfect gift for everyone on your list this season.
5G is your next big upgrade: Everything you need to know about the 5G revolution.
Source:  https://www.cnet.com/news/samsung-is-making-a-tv-you-control-with-your-brain-at-sdc-samsung-developer-conference/
FACEBOOK RAMPS UP EFFORTS TO REMOVE TERRORIST CONTENT
Facebook says it's been trying to do a better job of finding and pulling down terrorist content, and on Thursday the world's largest social network said it's seen signs of success.
Facebook said that in the third quarter, it pulled down 3 million posts related to terrorism, a drop from the 9.4 million posts Facebook removed in the second quarter. The median amount of time terrorist content stayed on the platform after users reported it also dropped, from 43 hours in the first quarter to 18 hours in the third quarter, the company said.
Social networks are under pressure to remove terrorist content before violence spills into the real world. As they increase their efforts, though, bad actors are constantly changing strategy to evade detection, the companies say. Some terrorists try to create new accounts or break up their messages, Facebook said.
"We can reduce the presence of terrorism on mainstream social platforms, but eliminating it completely requires addressing the people and organizations that generate this material in the real world," Monika Bickert, Facebook's global head of policy management, and Brian Fishman, the company's head of counterterrorism policy, wrote in a blog post.
Facebook relies on machine learning to detect terrorist content its reviewers should prioritize. Sometimes the company will automatically pull down posts, if the system determines there's "high confidence" the post contains support for terrorism. The company has also been expanding some of its tools to more languages.
In the third quarter, about 99 percent of content related to ISIS and al-Qaeda was pulled down by the tech firm before a user reported it, Facebook said.
Infowars and Silicon Valley: Everything you need to know about the tech industry's free speech debate.
Cambridge Analytica: Everything you need to know about Facebook's data mining scandal.