Z10 Tips, Tricks and Shortcuts
For the new Z10 user, you'll find some good stuff here and I urge you to just sit down for 20 miutes and go through each of these. They'll stick with you that way.

For the experienced user

, please feel free to post your own tips in this thread! I'd ask that we stay on topic, and let's get as many as possible posted here.
 Settings
First, find your SETTINGS easily by swiping down from the top bezel. There you will see Settings, Bluetooth, Alarm, Rotation Lock, WiFi and Notifications. In your Settings, you will find your About screen, Network Connections such as your mobile network, Mobile Hotspot, NFC, Airplane Mode, etc.; your email accounts setup, Language and Input, BlackBerry Protect, and many other key settings.
Name your Z10 at Settings > About > Device Name. This is the name of the device a WiFi router will see, when using the BlackBerry Link on your desktop, or when sharing media files.

Remember the Overflow icon

, which is noted by the 

⁞

icon (three horizontal dots) This icon is often seen in the Hub, at the bottom of email compose screens and in many core BB10 apps and will lead you to more settings, options or actions for that screen.
Take a screen shot of your Z10 screen by pressing both the UP and DOWN volumes keys simultaneously. The screen shot is saved in your Pictures folder.
Stop the red LED quickly by tapping the top edge Standby button. Sometimes I don't have time to even peek at the Hub, and a quick tap of the standby button let's me get back to work for a few more minutes.
Hub Quick Controls: While in your Hub view, tap the overflow icon ⁞ and then Settings > to find your settings for Hub Display and Actions (change the sort order of messages, download images automatically and more), Hub Management (you can enable and disable which email accounts, Facebook, and Twitter to appear or no in the Hub.
Application settings can often be found by swiping down from the top bezel to find more Settings, Help, or About that third party application.
Disable the Delete Message Confirmation from your Hub screen > tap the overflow icon ⁞ > Settings > Display and Actions > scroll down to and disable the Delete Message Confirmation.
Peek when busy! If your actively in an email or other app like Twitter, you can use one finger swiping slowly up from the bottom bezel to view any mail, BBM or Hub notifications on the left or right of the pane. Keep your finger on the app and swipe back down to continue in the active app, or let go to move to another app. Swiping up from the bottom and over to the right all in one action hides that active app and takes you directly to your Hub.
Check your battery percentage at Settings > About > change the top Category from General to Hardware and the battery percentage is at the bottom of the screen. I've downloaded "Battery Watch" from BlackBerry World for free, as an icon on my screen.
Speed Dial settings are found by opening your Phone application and while in the Call List or Contacts view, touch and hold the desire contact to add to your Speed Dial and on the popup side bar, touch the Star icon (Add to Speed Dial).
Typing/Keyboard
Word Substitution on your Z10 works beautifully! Find it in your Settings > Language and Input > Automated Assistance > Word Substitution. We formerly called this AutoText, and it works all the same as before. There are a few pre-loaded, and I make my own, for things such as creating an entry of "hh" which becomes "Headed Home" I often use to let family know I've left the office at the end of the day. You can create Twitter hashtags, such as "bbt" becomes "#BlackBerry10", "myadd" instantly enters my physical office address. Learn to use the pre-loaded entries such as "ld" for today's date, "lt" for the current time, "mypin" to enter your Z10 PIN, or "myver" to instantly enter your BlackBerry model and OS version installed.
Hide the keyboard on any screen by wiping down with two fingers on the keyboard. Now you can see more of the long BBMessenger chat.
Format your Email to add colored fonts, Bold, bullets, or numbering… While in the email compose screen, swipe two fingers down to hide the keyboard and you'll see the Attach, Format, Importance and the overflow [⁞] icon… which allows you do BCC: a contact in the email.
Minize the keyboard

quickly by touching the space key for two seconds, or by using two fingers to swipe downward on the keyboard.

Switch Keyboards quickly between the QWERTY keyboard and the numeric/symbol keyboard by swiping down on the keyboard with one finger.

Delete whole words by swiping left across the keyboard. Delete two words by swiping leftward with two fingers, three words with three fingers.

Select a word by touching and holding the word, the blue selection box will surround the word. Hold that word a second longer and the entire sentence will be selected. Another second, the entire paragraph will select; a second longer and the next paragraph will select with it, and so on.
Media
Use the Camera on the Lock Screen by touching the camera icon for five seconds… instant camera for the quick shots without unlocking!

Camera Tips

: Use the up or down volume to activate the shutter, or simply touch the screen. Touch the Overflow icon for the camera's Burst mode (touch and hold for sports shots!) or to change the front-facing camera, or the Stabilization mode for shaky hands. The up/down volume keys also stop and start the video camera.
Set your Music Controls to your volume keys by going to your Settings > System Volume > to set the Music Shortcuts to On. Now your device volume up/down keys can be pressed to take you to the next or previous track in your music library.
Calendar
Switch calendar views quickly between the single day view to the week view, tap the screen twice quickly

A six month calendar

is viewable, from the month view, by dragging down from top blue month title. From there you can swipe left or right to the previous or future six months, and touch a month to view that month.
Miscellaneous
Customize your icon layout by

touching and holding an icon for two seconds until they pulsate… Touch and drag an icon within the current screen and let go to place it; drag an icon across the edge right or left to another panel, or drag one icon onto another to create a new folder with both icons located in that folder (you'll have a New Folder box pop up where you can name the folder). Rename a folder by touching it a few seconds.

Voice Control can quickly access from any screen by pressing the side MUTE key for two seconds (this is the button between the up and down volume keys).
Just Type! I am amazed at the ease of typing and self-correction of my typing mistakes on the Z10. I just seem to enter gibberish and the Z10 makes sense of it all in 99% of the words. Take time the first two weeks to use the word flick as you type and the Z10 will learn even better your typing and writing habits.
Just Speak! I have never been a big user of my former BlackBerry voice to text apps or services. They just never worked right for me. But WOW, this Z10 is actually getting better and better each time I use the Voice Control. Just like typing, it's learning my speech pattern, southern accent and idiosyncrasies. Take some time aside to create SMS messages or emails with the Voice Control and then as you do, make the corrections needed. Doing so will make a world of difference in how Voice Control reacts and transcribes your voice input.
Reset the BlackBerry10 Hub by swiping from the top right bezel to the center of the screen, five times in a row. This will often reset any ghost notifications, your email or social media notifications. You'll see a quick black screen then "Preparing BlackBerry Hub".
Got your own tip? Post it in this thread. If you're copying from another blog or source, be sure to give credit where due, with a link.
Other great Z10 and BlackBerry10 resources can found at the BlackBerry HelpBlog, The BlackBerry YouTube Channel, the BlackBerry Twitter Support, and at Getting Started with the Z10.
iPhone 11 Sales Success Hides Apple's Potential Risks And Rewards
Strong initial sales of the iPhone 11 family have pushed up Apple's share price since September's launch event, but don't assume that Apple has turned the corner. Tim Cook and his team have worked the calendar to give the new iPhone portfolio a sales advantage over last year's models.
And there's a small surprise ready to be launched next year as well.
Since the launch of the iPhone 11 family, investors have reacted positively towards Apple and the new devices, as Tae Kim notes for Barron's:
Last month, the company unveiled the iPhone 11, iPhone 11 Pro, and iPhone 11 Pro Max. Those new phone models have faster processors, improved camera quality, and better battery life. The new iPhones became available Sept. 20.

Since then several Wall Street analyst have raised their price targets on Apple stock, citing improving iPhone sales momentum.

Apple shares are up 7.8% over the last month, versus a 1.4% decline for the S&P 500, and a 1.6% drop for the Dow Jones Industrial Average.
It's worth nothing that this year's iPhone roll-out make a direct year-on-year comparison of iPhone sales not as straightforward as previous years.
First up is the release schedule. Apple presented the three iPhones (the 11, the 11 Pro, and the 11 Pro Max) on September 10th; going on sale ten days later on September 20th.
Although the iPhone XS and XS Max made their debut at roughly the same time (oh, let's be precise, it was one day later, on September 21st 2018), the iPhone XR was announced on September 12 last year, but was not released to retail until October 26. That means the equivalent iPhone 11 has a six week head start over the iPhone XS
Measured over the year this is unlikely to make a difference, but measured over Q4 that's a significantly increased sales window, and could boost sales of the iPhone 11 family this quarter.
Then there is the handset that is being replaced. Putting aside Apple's geekerati who'll be happy to buy the latest product as quickly as possible, the majority of iPhone sales are synced to carrier contracts.
If you assume that the average iPhone consumer is on a two-year contract then the iPhone 11 handsets are being pitched as replacements for the iPhone X, and that makes the new handsets less attractive. Although Moore's Law has seen improvements in the camera and hardware specifications, for most users the differences between the iPhone X and the iPhone 11 will be minimal and could depress sales.
Compare that to the iPhone XS, which was pitching itself as a replacement for the iPhone 8 family. Tha iPhone 8 carried the older physical design, making the upgrade to the XS line superficially more attractive. The iPhone 11 does not have that advantage.
And in all this, remember that Apple no longer releases unit sales as part of its quarterly earnings calls. Any sales projections and reporting can only be estimates by third parties.
Taking a slightly longer term view, there's also something else of interest. As noted by Barron's, the sales pattern of the iPhone 11 family is currently following the post-launch sales pattern of the iPhone 6S from 2015. As sales of the iPhone 6S fell away after the holiday season, Apple revealed the iPhone SE. Launched in March 2016, it help boost sales at the lower end of its portfolio and lift the iPhone's market share.
If the iPhone 11 family follows the 'burn brightly and burn quickly' path of the iPhone 6S, then history could repeat itself again. I'm expecting the heavily rumored iPhone SE 2 to make an appearance in March 2020.
Source: iPhone 11 Sales Success Hides Apple's Potential Risks And Rewards
Google Duplex launches internationally with limited New Zealand pilot
Google is piloting its Duplex service outside of the US for the first time, with a new trial to confirm holiday opening hours in New Zealand. Starting this week, the company says its AI-powered voice assistant will be calling up a "small number of local businesses" to ask about their opening hours during the country's upcoming Labour Day public holiday on October 28th. The information will be used to update the businesses' details on Google Maps and Search.
The functionality is much more limited than what's currently available in the US, where VentureBeat notes that the service is currently being tested to make reservations, mainly for restaurants, across 48 US states. A Google support page says that the functionality is currently available on phones with the Google Assistant app, as well as any devices that can access Search or Maps.
BUSINESSES CAN OPT-OUT FROM THE CALLS
The rollout has not been without its challenges. Many of the restaurants we spoke to earlier this year indicated that they were confused by the automated calls from Google, with some assuming that they were spam. Later that month, reports emerged that as many as a quarter of Duplex calls were actually being placed by human operators as the company attempted to obtain more data to train its AI.
In the context of these challenges, a limited international trial seems like a sensible choice. Duplex will be asking businesses in New Zealand for a fairly simple piece of information, and the results should give Google a good idea of how well its assistant is at talking to people in the country. Google says that Duplex's calls will disclose when the person at the receiving end is talking to an automated system, and that businesses can opt out of receiving calls if they wish.
Source: https://www.theverge.com/2019/10/22/20926460/google-duplex-zealand-labour-day-pilot-business-opening-hours
China's Tencent will seamlessly embed video ads directly into movies
It's quite common to see ads that interrupt your videos mid-stream on the web. However, Chinese tech giant Tencent is trying something different – embedding the ad into an object right within the video you're watching.
For instance, if an actor is holding a cup of coffee, you'll see an ad on the cup. Check out the mindblowing video below posted by Matthew Brannan,an analyst who focuses on Chinese companies.

Wow! Worth watching this. China's largest video platform #Tencentvideo (97M paying China subscribers) will begin inserting extra ads into movies/series that didn't exist in the original. #computervision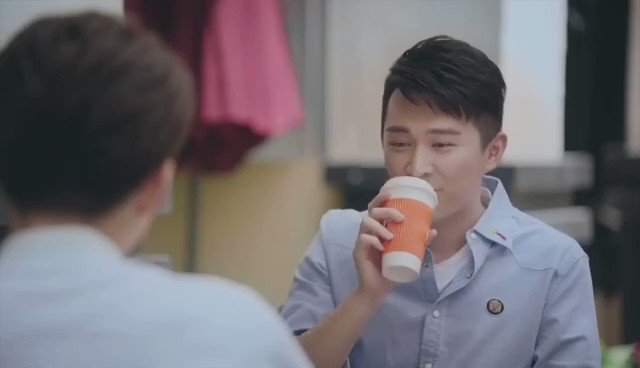 3,3573:29 PM – Oct 15, 2019Twitter Ads info and privacy2,082 people are talking about this
Tencent has partnered with a computer vision and AI company Mirriad to execute this project. The company says it will be able to deliver ads without interrupting the viewing experience.
For now, Tencent will test this out on its own video platform. However, if this experiment is successful, more video platforms might be eager to adopt the new tech. It's not clear at the moment if these ads are clickable. We've contacted Mirriad for more details, and we'll update the story if we hear back.
As Brennan rightly pointed out in a tweet, ad blockers will have a tough time catching and blocking these ads. Be prepared to see a lot of hidden brand partnerships in movies in the near future.
Source: https://thenextweb.com/apple/2019/10/16/chinas-tencent-will-seamlessly-embed-video-ads-directly-into-movies/