How To Become A Great Negotiator
Negotiations are a fact of life. We constantly negotiate both in personal and professional areas of life.
Still, many people don´t like negotiating, and as such try avoiding it. As a result it could make resolving and/or progressing problematic.
Others, often success-driven managers and businesspeople, are so competitive that only "winning" would make them a great negotiator in their eyes. Causing, of course, the other person to "lose." Helpful? Most likely not!
Applying below-listed four negotiation principles and executing the outlined three-phased negotiation process will significantly increase the quality of your future negotiations.
NEGOTIATION PRINCIPLES
Often negotiations fail when the following 4 key negotiation principles are not being taken into consideration:
Aim At Win-Win Outcomes
Those are the results which satisfy all stakeholders involved. They represent the basis for further business and sustainable relationships.
Stay Always Open-minded
Successful negotiators look at each major aspect from multiple perspectives. They´re prepared for anything.
Focus On Long-Term Business Relationships
With this in mind it´s rather impossible to fleece the other party.
Show Respect And Appreciation
Honoring the other person as equal is crucial to any successful negotiation.
NEGOTIATION PROCESS
A professional negotiation process consists of 3 stages: The preparation phase, the negotiation phase, and the follow-up phase. You need to excel in all three of them in order of becoming a master of negotiation.
Preparation Stage
If you think that negotiating only starts once you meet the other party, then most likely you´ll not chalk up the best possible outcome: "By failing to prepare, you are preparing to fail." (Benjamin Franklin).
In this very first phase define your negotiation targets, strategy and objective criteria based on which you later measure the achieved agreement. Be clear about your alternatives and fall back positions; also known as BATNA: Best Alternative To Negotiated Agreement.
Crucial to collect all accessible information about the other party and your negotiation counterparts: What are their objectives and potential strategy, what might be their perspective, their motivations, and their opinion on relevant topics? Which is their interest and their reservation price (i.e. when would they walk away)?
Negotiation Stage
During the opening phase of the negotiation stage listen well and frequently ask (open-ended) questions. As a rule of thumb you should listen more than you talk. Use silence as a tactic and mimic your opponent. Sooner or later they will talk. Try to detect commonalities rather than differences to generate mutual engagement and to establish a first basis of trust. In general it is essential to separate the people from the issue. Don´t take things personal. Many people consider negotiations as a kind of game. So, stay relaxed and enjoy playing the game!
When you´re about to start the actual negotiation be brave and bring forward the first proposal. Why should you do that? The opening offer always serves as a reference point. It´s what I call an "unconscious anchor." In other words: If you're selling, be first and start the bidding high. And if you're buying, start the bidding low.
Often it might be appropriate making two to three equivalent, simultaneous offers. This shows that you understand and respect the other position and possible concerns. Even more importantly, it creates a variety of options and helps avoiding cornering the other side. You should ask for more than what you´re actually looking for. That gives you flexibility and room to maneuver.
Don´t be afraid to give in first. It´s an excellent opportunity to inject an additional layer of trust. When doing it in a pro-active manner you should be able choosing something which has significant meaning to the other party and is of low cost to you. Usually whenever you give you should also take. Every concession you make should involve a trade-off of some kind. By doing so focus on interests rather than positions.
Saying that, and in order to get around cognitive dissonances of your negotiation counterparts, you are well advised to engage in the theatrics of negotiation: e.g. when being attacked or confronted with unreasonable proposals and demands you should look visibly put off, or you even might want to flinch. By the way, that´s the only time when you get "emotional."
Experienced negotiators are creative solution seekers, they enjoy thinking outside of the box, and they constantly look for ways to broaden the pie instead of haggling over every little detail. However, they also stand their ground, if the other party is not willing to move or if they were to become (too) aggressive. Temporary confrontations are a normal and stimulating ingredient of serious negotiations. That´s life. Consequently good negotiators take their time and let things cool off. They are not in a hurry to close the deal. And – when push comes to shove – they might walk away as they know that reaching no deal is better than a bad deal.
Follow-Up Stage
After you have closed the deal there is still some final – and very important – work to be taken care of. Write and send out the first draft of the minutes to the other party withing 24 hours after the negotiations have finished. Ask the other side for their input and feedback to your minutes and get them finalized by latest 3 days after having agreed on the deal. Minutes should be as short and as clear as possible. They contain what was agreed upon, and list what has to be executed by when and by whom. Finally, you need to walk your talk, i.e. you must stick to the agreed points and make sure that the other party will do so as well.
Final advice: Try to conduct important negotiations in a face-to-face setting. Sure, an excellent preparation, a clear negotiation strategy, and profound knowledge of key negotiation tactics are required to negotiate well. Of paramount importance, however, is the personality of the negotiator. And that´s delivered and reflected best when you can directly look in each others´eyes.
What do you think? Which is your negotiation strategy and which tactics do you like to apply?
source:https://www.linkedin.com/pulse/20140302104953-175081329-how-to-become-a-great-negotiator
Russian Gamer Brothers Are the Newest Hidden Billionaires
Russian-born Igor and Dmitry Bukhman are seeking growth to challenge Tencent and Activision.

Almost two decades ago, in a remote Russian city best known for its butter and linen, two brothers shared a bedroom and a Pentium 100-powered computer they used to code their first game.
Wall Street wants a piece of what they've built since.
Playrix has met with some of the biggest banks "and visited their skyscrapers," said Dmitry Bukhman, 34, citing meetings with dealmakers at Goldman Sachs Group Inc. and Bank of America Corp. For now, though, "we are focused on growing the business."
He and Igor Bukhman, 37, are the brains behind Playrix Holding Ltd., the creator of popular games similar to Candy Crush, including Fishdom and Gardenscapes, with more than 30 million daily users from China to the U.S. and annual sales of $1.2 billion, according to Newzoo. That makes the company one of the top 10 iOS and Google Play app developers by revenue, data from researcher AppAnnie show, putting Playrix in the same league as Tencent Holdings Ltd., NetEase Inc. and Activision Blizzard Inc.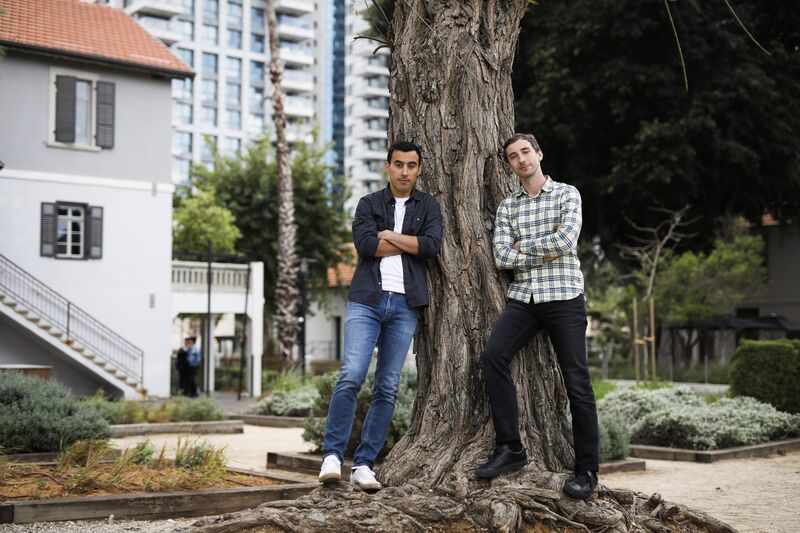 Today, each brother is worth about $1.4 billion, according to the Bloomberg Billionaires Index. They haven't previously appeared in a global wealth ranking.
Their road to riches started in 2001 in the city of Vologda, almost 300 miles (483 kilometers) north of Moscow, where Igor learned from a university professor that he could sell software online. He decided to try with Dmitry, who was still in high school at the time.
"We had no experience, no business understanding whatsoever—everything we could imagine was writing games," Igor said.
The U.S. is Playrix's biggest market, followed by China and Japan, the brothers said in a recent interview in Tel Aviv, where they spend some of their time. The two remotely manage about 1,100 employees, including personnel at its Ireland headquarters and developers in Russia, Ukraine and Belarus.
"For $3 billion we won't sell"
The brothers' first product was a game akin to Xonix in which players must use a cursor to open pieces of a hidden picture before being struck by flying balls. They wrote it during a summer break and generated $60 in the first month and later $100 a month, about half of the average salary in Vologda.
"We thought, 'If one game makes $100, we can write several dozen of them and make a lot of money,"' Igor said.
Their second game, featuring an animated character designed by an outsourced artist, brought in $200 a month. Their copycat of Tetris brought in $700 a month, but the brothers shut that down after learning that the game was protected by a license. In 2004, when the business reached $10,000 of monthly revenue, they registered a legal entity, rented space for an office in the basement of a book warehouse and hired other staff to accelerate production.
In the early years, they sold casual games through sites such as majorgeeks.com or download.com, before moving to bigger platforms like Yahoo! and AOL. Then, within the past decade, games started moving first to Facebook and then smartphones. Many of them were available for free, with users paying only for certain in-game features.
Playrix makes most of its money from in-app purchases and the brothers mostly shun advertising, which detracts from the user experience. Ads generate less than 3 percent of revenue, Dmitry said.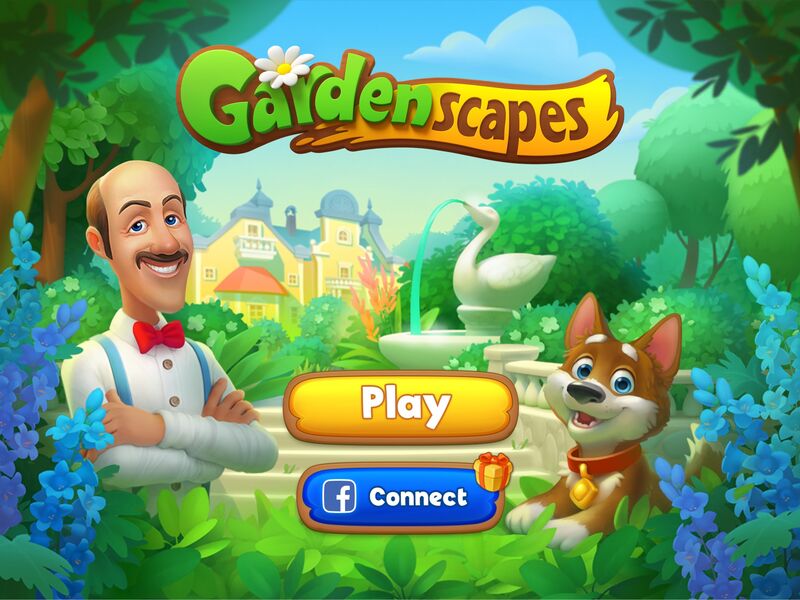 "It was a major challenge for us to switch to developing free-to-play games—that's totally different DNA," Dmitry said. "Free-to-play games aren't games that you develop, release and move on to making another one. They are services that need to be supported constantly as users are waiting for regular updates."
Playrix succeeded in this transition, achieving worldwide recognition over the past three years with Gardenscapes and its sequel, Homescapes, a new variety of match-3 puzzle in which a player completes rows of at least three elements to pass levels and progress through an animated storyline—in this case, helping a butler named Austin renovate a house with a garden.
"Austin engages in dialog with you, you help him to select ways to decorate the mansion, you dive into the history of this character and become related with him," Dmitry said. "This genre variety we introduced—match-3 with meta game—became very successful, and other companies started copying us."
"Playrix is certainly responsible for the first major innovation in the match-3 genre since King Digital Entertainment Plc seemingly had the market locked down with Candy Crush," said Newzoo analyst Tom Wijman. "Playrix managed to add a layer of complexity and 'meta game' to the match-3 genre without driving away casual mobile players."
The company employs several full-time script writers who work on Austin's dialog, and it's always improving the games, Dmitry said.
"It's like apps, like Spotify—people can use them for years," he said. "More and more people are getting accustomed that it's perfectly normal. Why not pay $5 to get pleasure from playing a game on a smartphone rather than watching videos or listening to music?"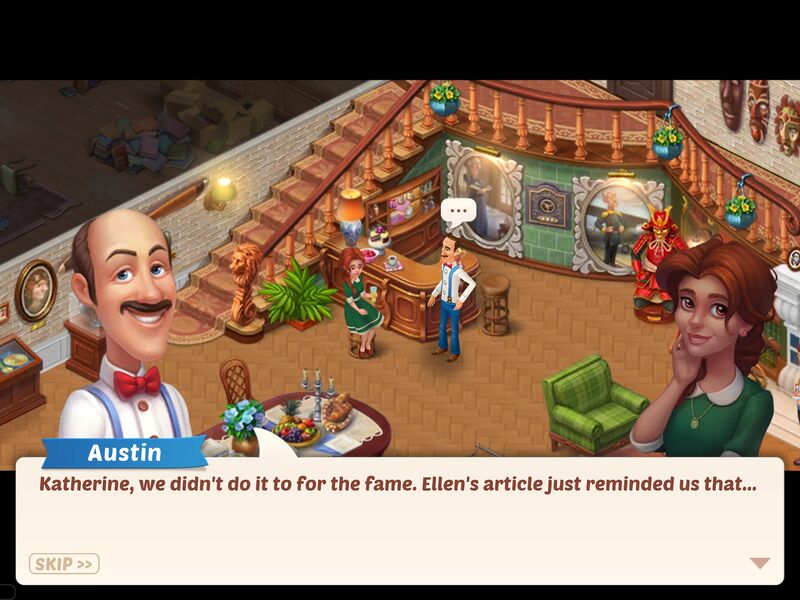 While Playrix hasn't introduced a new title since 2017, the company recently acquired several gaming studios to expand into new genres, Igor said, declining to disclose which studios until it releases games developed by them later this year.
Successful titles attract whales. Activision Blizzard acquired King Digital in 2015 for $5.9 billion, and a year later Tencent led investors in an $8.6 billion deal to acquire a majority stake in "Clash of Clans" maker Supercell Oy.
Could Playrix be next? In February, the Information reported that it could be sold for $3 billion, citing Chinese firms iDreamSky Technology Holdings and FunPlus Game Co. as potential suitors.
The brothers dismissed the report.
"For $3 billion we won't sell," Dmitry said with a smile, while acknowledging that Playrix had been discussing strategic options as recently as last year, noting its meetings with Wall Street banks.
Their goal, for now, is to become a "top-tier gaming company," that rivals Activision Blizzard and Electronic Arts in the West, and NetEase Inc. and Tencent in China, Igor said.
"We want to grow as big as they are, using developer talent from our region—the former USSR and Eastern Europe," he said.
There's no magic number that would compel the Bukhmans to sell the company, because they say money is secondary to doing what they love.
"Some may think that when you have a lot of money, everything becomes different and more interesting, you start doing different things," Dmitry said. "But no. We just keep working."
KPMG RELOCATING IN STAMFORD, ADDING 110 JOBS
KPMG LLP plans to add 110 jobs over the next five years in a new Stamford office.
The audit, tax and advisory firm recently signed a long-term lease and plans to renovate space in the former UBS building at 677 Washington Boulevard, which it expects to occupy next spring. KPMG has had a presence in Stamford for nearly 40 years, where it currently employs 315 professionals at its location at 3001 Summer St. The firm's Hartford office has 231 employees.
"KPMG's commitment to growing its operations and creating jobs in Connecticut is a testament to our top-notch workforce and unbeatable quality of life," Gov. Dannel Malloy said. "It is an encouraging sign that world-class companies are continually choosing to set up or expand operations in our state."
The Connecticut Department of Economic and Community Development is supporting the business expansion in Stamford with a $3 million grant in arrears for leasehold improvements, equipment and other project-related costs. Portions of the grant will be released when certain job-creation milestones are met.
THE 7 MOST IN-DEMAND TECH JOBS FOR 2018
The 7 most in-demand tech jobs for 2018
CIO | Jun 6, 2018
From data scientists to data security pros, the battle for the best in IT talent will wage on next year. Here's what to look for when you're hiring for the 7 most in-demand jobs for 2018 — and how much you should offer based on experience.
Source: Computer World