Asus ZENBOOK 3 REVIEW: MACBOOK CLONE, POWERFUL BUT TOO FAITHFUL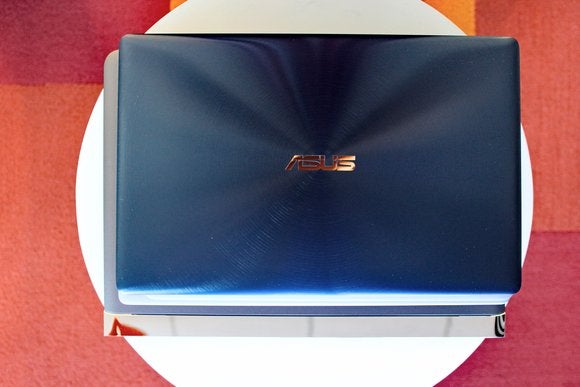 Pictured: Asus ZenBook 3 (top), 2015 MacBook, Dell Skylake XPS 13, HP Spectre 13.3 (bottom).
If you like to travel light, compromise is a way of life. We've seen a bounty of ultra portable laptops this year, and everyone of them has had to give at least a little on weight, price, hardware, or build quality.
LG's Gram 15 had that big screen and insanely low weight, but its keyboard and trackpad were mediocre. The excellent Dell XPS 13 tipped the scales just a bit more than some similar rivals. A slew of Surface clones offered cheaper or flashier alternatives to Microsoft's 2-in-1, but some features like the OLED screen on Samsung's TabPro S came with quirks.
Asus's ZenBook 3, for its part, goes so minimalist that it flirts with being impractical. Unlike its 13.3-inch and 15.6-inch ZenBook siblings, this compact 12.5-inch laptop has just two ports. And it's not one for data and one for charging—a single USB-C port handles both. The other input is a combo audio jack.
Yes, the ZenBook 3 is essentially a Windows version of the 12-inch MacBook. It's kind of a shame, too, because the design hamstrings the cutting-edge hardware stuffed inside.
Above and beyond
Asus has two configurations of the ZenBook 3, and both squeeze a lot of high-end parts into a small amount of space. (At 11.65 x 7.53 x 0.47 inches and 2.09 pounds, the ZenBook 3 is just a bit wider and lighter than the MacBook.)
Our $1,599 review unit is the more expensive of the two, with a 15-watt 7th-generationKaby Lake Core i7-7500U processor as the headliner. Announced back in August, this freshly launched CPU has a base clock speed of 2.7GHz and a boost clock speed of 3.5GHz, and shows some nice gains in performance over 6th-generation Skylake processors.
That newly launched CPU comes paired with a zippy 512GB Toshiba PCIe-NVMe Gen 3 x4 M.2 SSD and 16GB of LPDDR3/2133 RAM. You can't find components much faster than these right now: For example, transfer rates of the storage drive sped along at 1.7GBps for sequential high-queue reads and 1.4GBps for sequential high-queue writes in CrystalDiskMark 5.0.2.
The RAM used is also special. Asus told us they worked closely with Intel to enable the 2,133MHz speed with Kaby Lake. The new 7th-gen CPU officially supports only up to 1,866MHz using the power-efficient LPDDR3—official support for 2,133MHz is only with DDR4.
If you want to spend less cash, you can instead opt for the cheaper $1,099 configuration with a 7th-generation Core i5-7200U processor, 256GB PCIe-NVMe Gen 3 x4 SSD, and 8GB of LPDDR3/2133 RAM. You lose the lightning-fast fingerprint reader found on the more expensive model, though.
Both systems come with a clear (if slightly washed-out) Gorilla Glass 4 12.5-inch IPS-like display, dual-band 802.11ac Wi-Fi, and Bluetooth 4.1. And of course, those two lone ports.
Limiting in multiple ways
If you do everything in the cloud, or mostly just surf the web, that single USB-C port might not seem like a big deal. In exchange for the lack of ports, you get a sleek and very portable laptop with looks that rival Apple's similarly designed MacBook. (The ZenBook 3's "aerospace-grade" aluminium doesn't come in solid gold or rose gold, though.) Asus even includes what it calls a Mini Dock—a dongle that expands that lone data and charging port into one USB-C, one USB-A, and one full HDMI.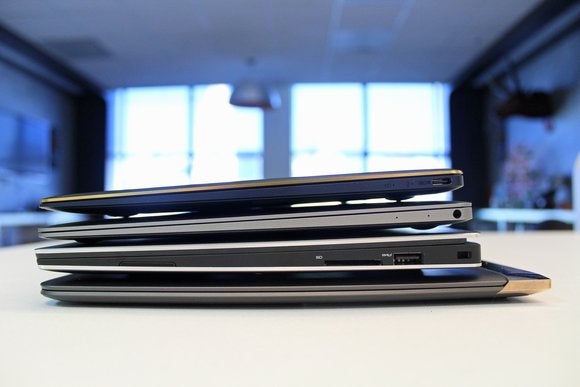 It's a problem, though. People who need to plug in more than one data device or connect to a non-HDMI display will feel it most, because the idea of traveling light and unencumbered just flies right out the window. You can't even get around some of it with an external drive that natively uses USB-C, as the Mini Dock's USB-C port is charging-only.
So for example, connecting a Nexus 5X and an external storage drive means you have to choose between them, use a USB hub, or buy a dock with more ports. (Asus will specifically offer an optional Universal Dock for $130 that offers USB-C, two USB 3.0 Type A ports, full-size HDMI, a VGA port, ethernet, separate audio and microphone jacks, and an SD card reader.)  And then you have to carry all the resulting extra cables and/or adapters, too, with the added hassle of carrying and keeping track of everything.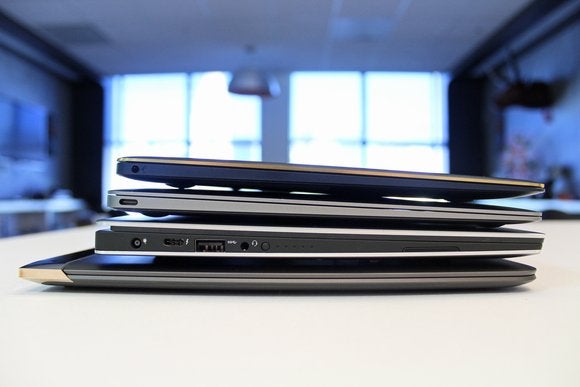 Users who only occasionally use external devices still suffer a bit, too, if they like to use the latest and greatest technology. The ZenBook 3's USB-C port is USB 3.1 Gen 1—so all data transfers are limited to that 5Gbps maximum transfer rate. You'll never get to take advantage of the internal SSD's blazing-fast reads and writes when using a USB drive, even if that drive is equally as fast. Data transfers of a 6GB .mov file and 30GB MKV file between the SSD and a Samsung Extreme 900 averaged in the 300MBps range.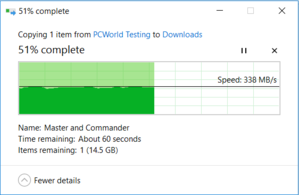 Asus says that due to the motherboard's chipset limitations, it would've had to add an additional controller for 10Gbps speeds, and the motherboard design was already cramped. Still, it's sad to see a high-end component held in check by a port that moseys along at the same pace as USB 3.0.
An unflattering imitation
Unfortunately for cloud users, the keyboard and the trackpad on the Asus ZenBook 3 can't be evaded or ignored like the lone USB-C port. The Chiclet keyboard is the worse of the two—I'm usually fairly patient with the inputs on two-pound ultrabooks, but this laptop's keys are an acquired taste that I still disliked even after growing used to them. They have little travel and don't give much tactile feedback when they bottom out, and even after adjusting to them I found the whole typing experience deeply unsatisfying. The only positive about the keyboard is that it doesn't feel mushy—but that's because the keys are too shallow to allow that kind of sensation. I never thought I'd say it, but I slightly prefer the 12-inch MacBook's keyboard.
The trackpad is a more pleasant experience, despite sharing the keyboard's shallowness and lack of firm finish when clicked. It's highly responsive, allowing you to avoid left clicks because taps are so easily recognized, and has a slick surface that lets your fingers glide smoothly over it. The fingerprint reader enhances the experience by offering ultra-fast recognition of your finger.
Performance
As divisive as its outer shell is, the Zenbook 3's performance is top-notch. (Which makes that USB 3.1 5Gbps port all the more disappointing.) Its components help put the ZenBook 3 among the top ultrabooks we've seen—everyday tasks run like butter.
PCMark 8
You don't purchase an ultraportable for gaming or content creation. You buy it so you can write email, edit documents, video chat, and order too much stuff from Amazon. PCMark 8's Work Conventional test simulates that kind of use, and while any score above 2,000 will be plenty adequate for such work, its result of 3,273 means you should have a slightly snappier experience.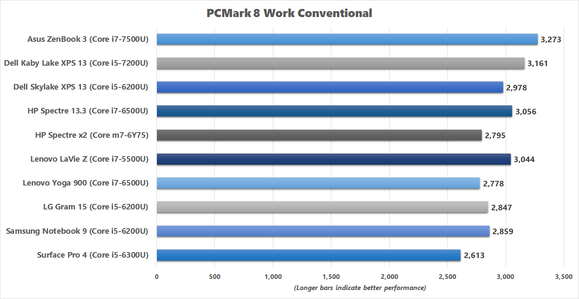 Note the difference in performance between the Core i7-7500U in the ZenBook 3, the Core i5-7200U in the Kaby Lake XPS 13, and the Core i7-6500U in the Spectre 13.3. While there is some distinction between them, it's not much. The ZenBook's Kaby Lake i7 part is 3.5 percent faster than the Kaby Lake XPS 13, and 7.1 percent faster than the Spectre 13.3. You won't likely feel a significant difference between these machines when editing a Word document or chatting over Skype.
Cinebench R15
To better examine a scenario where a Kaby Lake Core i7 processor would provide more benefit, we fired up Cinebench R15. This benchmark measures pure CPU performance by rendering a 3D scene, and because it takes only several minutes, it gives a feel for how a laptop will handle short-term intensive tasks.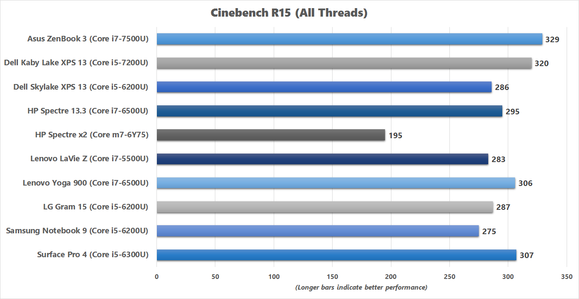 While the ZenBook 3 shows a modest performance gain over the Core i5-7200U in the Kaby Lake XPS 13 (just 2.8 percent), it outperforms the Spectre 13.3's Core i7-6500U by 11.5 percent. That's not too shabby for a laptop that has more limitations on cooling than the larger XPS 13 and Spectre 13.3.
But what about the MacBook, the ZenBook 3's most obvious competition? Unfortunately, we didn't have a Skylake-based MacBook in the office to test, but we can ballpark the current MacBook's performance by looking at Windows laptop with a similar CPU. The ZenBook 3 stomps all over HP's Spectre x2: It outdoes the x2's Core m7-6Y75 by 68.7 percent. Even accounting for the Core m7 MacBook's slightly faster clock speed, you'll be looking at a big difference between it and a ZenBook 3.
That better performance does come with a cost, though. Asus allows the fans to run on the ZenBook 3, while the MacBook is fanless and silent. You can hear the ZenBook 3 in a quiet room when the system's under load.
Handbrake 0.9.9
As mentioned earlier, ultrabooks aren't designed for content creation. We still throw our Handbrake encoding test at them anyway, as a torture test to see how they deal with heavy CPU loads. Some laptops throttle performance as the CPU heats up, while others kick their fans into high gear. Yet others attempt to strike middle ground by doing a little of both.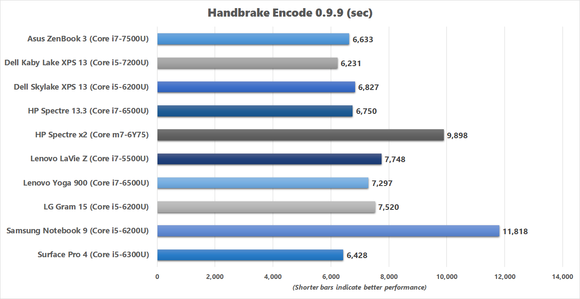 The more powerful a system is, the faster it converts our 30GB MKV to a smaller MP4 using Handbrake's Android Tablet preset. Despite its highly compact form, the ZenBook 3 still manages to keep up with systems that are larger and have more cooling—it finished the encode in an hour and 51 minutes. That's about on par with the Spectre 13.3 and Skylake XPS 13, which both took about an hour and 53 minutes.
The Kaby Lake XPS 13 and its Core i5 processor beat the ZenBook 3 by more than 6 minutes, which just goes to show that cooling can make a difference in performance. While we weren't able to confirm it because Intel's XTU software doesn't work with Kaby Lake just yet, my guess is that the ZenBook 3 slightly lowers its clock speed once the core temperatures rise under extended load, instead of spinning the fans faster (and louder).
3DMark Sky Diver
The ZenBook 3 sports humble integrated graphics, so don't expect to play much more than lightweight indie games on it. Still, its HD 620 Graphics show some modest gains over the last-gen HD 520. In 3DMark's Sky Diver benchmark, a synthetic graphics test that simulates DX11 gaming at 1080p on Medium settings, the ZenBook 3 scored 3,912.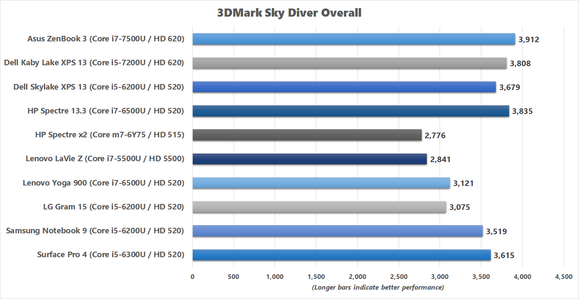 If you actually want to play a game, you're better off trying it on Medium settings at 720p (if that), but this Sky Diver score shows that the ZenBook 3's faster RAM and Core i7 part might be giving it a bit of a leg up on the Kaby Lake XPS 13, which uses LPDDR3/1866MHz RAM and that Core i5-7200U processor. Versus the Spectre 13.3's Core i7-6500U and older HD 520, the ZenBook 3 outperforms it by a slim 2 percent.
But against the Spectre x2 (a.k.a. our proxy MacBook), ZenBook 3 clearly comes out ahead by a hefty 41 percent. The Spectre x2's HD 515 Graphics aren't so much the problem as that lower-power chip and fanless design. It would have been unsporting to mention that when discussing the Handbrake benchmark, since none of these ultraportable laptops are designed with content creation in mind—but some people do like to play games on their laptops, even if they're not blockbuster AAA titles. Asus should get credit for putting in the extra power into this compact laptop, as it expands what you can do with the ZenBook 3 in comparison to a MacBook.
Battery Life
Asus also does a nice job with battery life on the ZenBook 3. Despite the more power-hungry CPU, this laptop lasted just over eight hours in our video rundown test, which involves running a 4K movie file on loop in Windows 10's native Movies & TV app.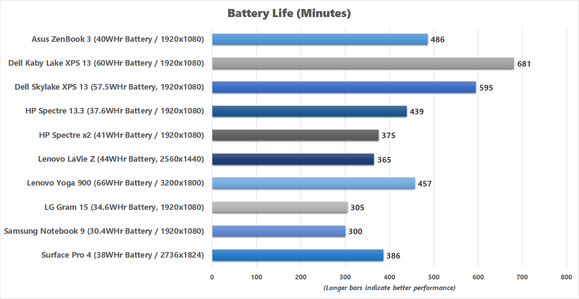 That's 100 minutes longer than Surface Pro 4, which has a similar panel size but a higher-resolution touchscreen and a slightly smaller battery. On the flip side, the Kaby Lake XPS 13 lasted 3 hours and 15 minutes longer, but its battery is about 50 percent larger than the 40-watt-hour pack inside the ZenBook 3. It's unclear how the MacBook and its 41.4-watt-hour battery would do in a similar rundown test, but with that lower-watt Core m processor, we'd guess it'd be perhaps an hour or so longer than the ZenBook 3.
Final thoughts
Asus touts the ZenBook 3 as a superior MacBook alternative, and I'd have to partially agree. In a lighter and almost equally compact package, you get a much faster processor—one that better matches up with the fast storage and RAM paired with it. The fan noise you get in exchange for that power is very tolerable. It's more of an audible hum than a noisy jet-engine roar.
You also pay less than for a MacBook—the starting price for MacBook is $1,299 for a Core m3 processor, 8GB of LPDDR3/1866 RAM, and a 256GB PCIe SSD. Processor differences aside, that's $100 more than a ZenBook 3 with the same amount of memory and storage. Meanwhile, the $1,599 MacBook has half the amount of RAM as our $1,599 ZenBook 3 review unit.
I even think that the one area that Asus downgraded (relative to the MacBook) is a smart decision. While the MacBook features a 2304×1440 display, the ZenBook 3 sports a less glamorous 1920×1080 screen. I'd argue that on a 12.5-inch screen, the lower resolution is far more comfortable to work with.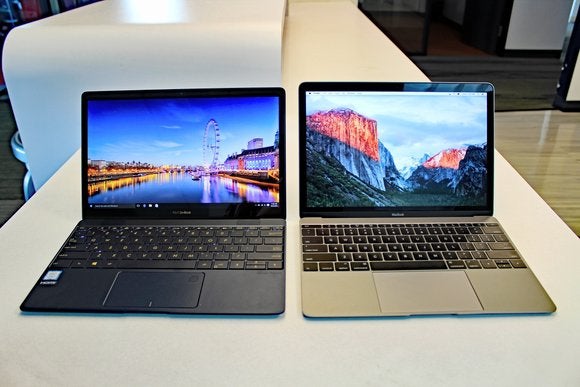 But Asus didn't finish its beatdown on its most obvious rival. The keyboard could use a lot of improvement, and it'd be nice if that USB-C port had a faster controller for data transfers. (That latter point kills me a little, since the machine is so packed with high-end components otherwise.)
If you don't give two figs about Apple and just want a compact Windows machine that's easy to carry around, well—the ZenBook 3 is really portable. I carried it to and from work on public transit without noticing it too much in my backpack. It performs well, too. So if you can live with just one USB port, there's a lot to like. If you can't—well, there are plenty of excellent ultrabook competitors to choose from. You'll just have to pick a different feature that compromises on something you don't care about.
APPLE EXPANDING HAPTIC TOUCH FEATURE IN IPHONE XR WITH IOS 12.1.1 UPDATE: REPORT
Apple's new iPhone XR comes with Haptic Touch as a replacement for the 3D Touch sensor. This allows consumers to launch the camera app or turn on the flashlight by using a long-press gesture, though it is not as functional or as quick in terms of response as 3D Touch, which has been part of the iPhones since the iPhone 6s.
Right now Haptic Touch capabilities are limited on the iPhone XR, but Apple could be expanding this with future iOS 12 updates. A report by 9to5Mac says they have spotted new features in the iOS 12.1.1 beta 2, which will increase the capabilities of Haptic Touch on iPhone XR and allow users to expand notifications by long pressing them.
On the iPhone XS, thanks to the 3D Touch display, long pressing on a notification opens up a pop-up menu and action buttons. With the iPhone XR, the rich content will soon be visible thanks to a long press and users will be able to reply, market an email as done, etc depending on the type of notification. Currently users have to swipe left to view the message to take any action, which is tedious on the iPhone XR.
However, the Peek and Pop feature on 3D Touch displays which is used by many apps will not be possible on the iPhone XR. This shows a rich menu when a user long-presses on the icon of particular app. Once again the reason for this is that Apple iPhone XR does not have pressure sensitive display like the other two new iPhones.
Given the iOS 12.1.1 beta has the feature, Apple should add the capability to the iPhone XR when the next iOS update is formally rolled out.  The iOS 12.1.1 update will likely start rolling out to the public by the end of this year, though Apple has not confirmed when it will be officially released. The company just released iOS 12.1 which added the Group FaceTime feature, new Emojis, as well as the dual-SIM feature to the iPhone XS and iPhone XR
LENOVO YOGA BOOK C930 REVIEW: TWO SCREENS AND LOTS OF COMPROMISES
If you traveled back in time five years and asked what a futuristic 2018 computer would look like, there's a pretty good chance that somebody would describe something very much like the Lenovo Yoga Book C930. It's a svelte, small, and decently powerful computer that has so many different modes that it's difficult to call it just one thing, and there's not much else out there that resembles it in any way.
It's not a laptop or a tablet or a note-taking device. Rather, it's attempting to be all of those things at once, depending on your needs. It's smaller than any Windows computer you've likely tried (save maybe the Surface Go), and it has two screens. One is a traditional LCD touch panel and the other is an E Ink screen that can change its function based on the task. Sometimes it's a touch keyboard, and other times, it's a sketchpad or an e-reader.
Almost everything about the new Yoga Book makes you want to love it. It's the sort of device that makes you feel like you're living in a future that would be more commonplace if only computer companies were just a little more daring. But it is also the sort of device that, once you use it, it makes you realize why everybody else has been so risk-averse. It's much easier to love the idea of the Yoga Book C930 than to live with its reality — especially when that reality costs at least $999.99.
This is the second time that Lenovo has taken a shot at releasing a futuristic computer without a traditional keyboard. The basics of the new Yoga Book's overall design are nearly unchanged. It's incredibly thin and light for a full Windows PC, measuring just under 10mm thick when closed and weighing just 1.71 pounds. It has a 10.8-inch, 2560 x 1600 display that, sure, can feel a little bit cramped, but you can do a surprising amount of work on it.
Outside of one mystifying design choice, the build quality of the C930 is top notch. Everything feels solid, from the "watchband" hinge that rotates 360 degrees to the matte finish on the E Ink display to the textured power button. It's a device that will virtually force people to ask you about it because it's so tiny and unique.
That mystifying design choice is just opening the damn thing up. You have three choices: wedge a fingernail in between the two halves, literally "knock knock" on the top when it's closed, or long-press the volume down button. The first is super awkward and weird, the second only works intermittently, and so by process of elimination, you'll be pressing the volume button to open it. Why Lenovo didn't just make a little cutout for your finger to grab will be a question for the ages.
The first Yoga Book was littered with compromises: a dinky processor, the wrong ports, and even the wrong operating system. It also didn't have a second screen, opting for a weird touch-sensitive panel that you had to slap a pad of paper on top of to record your notes.
Lenovo looked at all of the problems on the original Yoga Book and tried to address them with the Yoga Book C930. In some cases, it was successful: this machine is a much more focused, intentional device. It only runs Windows; it has a relatively modern, 7th Gen Y-Series Intel Core i5 processor; and, most importantly, it swaps out that weird touch panel for a proper E Ink display. That's where you type, draw, and take notes using the included pen. There are now two USB-C ports for connectivity and charging (but no headphone jack, sadly). Lenovo also added a fingerprint sensor for logging in. It works, though, personally, I'd have preferred a facial recognition camera.
Battery life is nothing to crow about. Lenovo rates it at over eight hours of use, but I didn't quite get there using just Windows. Six to seven seems like a safer bet, depending on what apps you're running. However, if you use it as more of a mixed-use device — a little Windows here, a little ebook reading there — you're likely to hit that number or better.
Just as a Windows computer, it does its job and performs well enough (about in line with a low-end device with 4GB of RAM). Which is to say: it will run Office and let you do basic kinds of stuff, but don't push it too much. The small screen sort of helps set expectations here. You wouldn't ever try to tackle a huge Photoshop project on this thing, and you shouldn't.
Any new kind of computer needs to justify its existence. Why would you get this instead of something simpler, like a Surface Go tablet or a traditional laptop (with a traditional keyboard)? And that bar is even higher for something that starts at a thousand bucks.
So let's talk about that E Ink screen.
The first and most important thing to know is that it's nicer to type on than you might expect, though I suspect your expectations aren't very high. Lenovo has a special mode that maximizes the keyboard size and minimizes the touchpad, which cleverly expands only when you tap on the bottom when you want to use it. That little bit of extra space makes the keyboard much more usable, and Lenovo is also doing the standard trick of correcting for your mistypes with its software.
But typing on glass is still typing on glass, and no amount of haptic vibration can change that. You can't really rest your hands on the keyboard, long fingernails will be a problem, and it gets tiring after awhile.
Honestly, that is probably going to be the end of the story for most people: an incredible device with a not-so-great typing experience. The idea here is that there are other things that you can do with the E Ink screen that offset the compromise on the keyboard. But I'm just going to tell you right now that they mostly consist of more compromises.
You can also use it as an e-reader, and since the device is so small and light, it's comfortable to hold and read with it. Unfortunately, at launch it only supports PDFs; Lenovo says that ePub, .mobi, and plain text support will come next year. It's nice enough for simple reading, but you can't mark up or even highlight text. You can only use a fiddly, resizable box to screengrab portions of what you're reading. And don't ever expect to be able to read your Kindle library on it. The whole thing is just a huge missed opportunity.
My favorite mode is note-taking, which lets you sketch out your notes on the E Ink screen. It's really neat to just fold the Windows screen back and have a small notepad thing to jot your notes down on. You can grab the OCR text from them automatically and get them into OneNote, too. You can also grab a screenshot from Windows and mark it up, but the experience of actually doing so is hellaciously fiddly. Trying to re-crop the image to what you want to actually comment on is a huge hassle on the E Ink display.
Though the E Ink screen has a decent refresh rate relative to other similar screens, the overall experience of using it is maddeningly slow. You switch modes by tapping small little buttons in the upper-right corner, and it takes a very long time to change. You can turn off the Windows display and just use the E Ink side, but you have to double tap the screen to do so, and sometimes it just doesn't register. The device tries to automatically present different options to you, depending on how far back you've tilted the hinge or what orientation the device is in. But in practice, it often gets it wrong, and you're left sort of flipping and folding the Yoga Book around to get it working.
I admit it: I really want to like the Yoga Book C930. I like that Lenovo is not only willing to take a chance on a weird design, but also to iterate on it and make it better. Just considering the device as a physical object and even as a concept, I love it.
But even if you can get over the awkward experience of typing on glass, the software that runs the E Ink screen makes the Yoga Book hard to love. There are probably niches where this device will be interesting, like for people who need a clipboard-style computer with the full power of Windows and a quick way to jot down notes.
For a thousand bucks, though, there are much better and more versatile options. They won't wow strangers at a coffee shop, but they will let you get your work done without getting in your way.
SAMSUNG SAYS IT'S WORKING ON FOLDABLE LAPTOP DISPLAYS
Samsung is expected to unveil its foldable smartphone concept next month, but the company is also working towards bigger devices with foldable displays. "Like foldable smartphones, Samsung is collaborating with display makers to develop laptops with foldable displays that will not just simply fold in and out but create new value and user experience, amid the changing market trends for laptops," said Lee Min-cheol, vice president at marketing for PCs at Samsung, during a laptop event in South Korea earlier this week.
Foldable displays in laptops could transform the market for 2-in-1 devices. Existing convertible laptops attempt to flip and twist into tablet and media modes, but a foldable display would certainly help create new designs. Samsung hasn't revealed which companies it's working with, or any expected date for a prototype or retail device. Still, laptops like HP's new Spectre Folio would be an ideal candidate for a flexible and foldable display, or even potential devices like Microsoft's "pocketable" Surface.
The Korea Herald reports that Lee also revealed that Samsung sells around 3.2 million PCs each year, and that they "play a centric role among IT products in increasing connectivity with other mobile devices." Samsung also recently revealed an ARM-powered Surface-like 2-in-1 recently, complete with LTE connectivity and the promise of up to 20 hours battery life.