CYBERSECURITY STAFFING ISSUES MAY BE PUTTING YOU AT RISK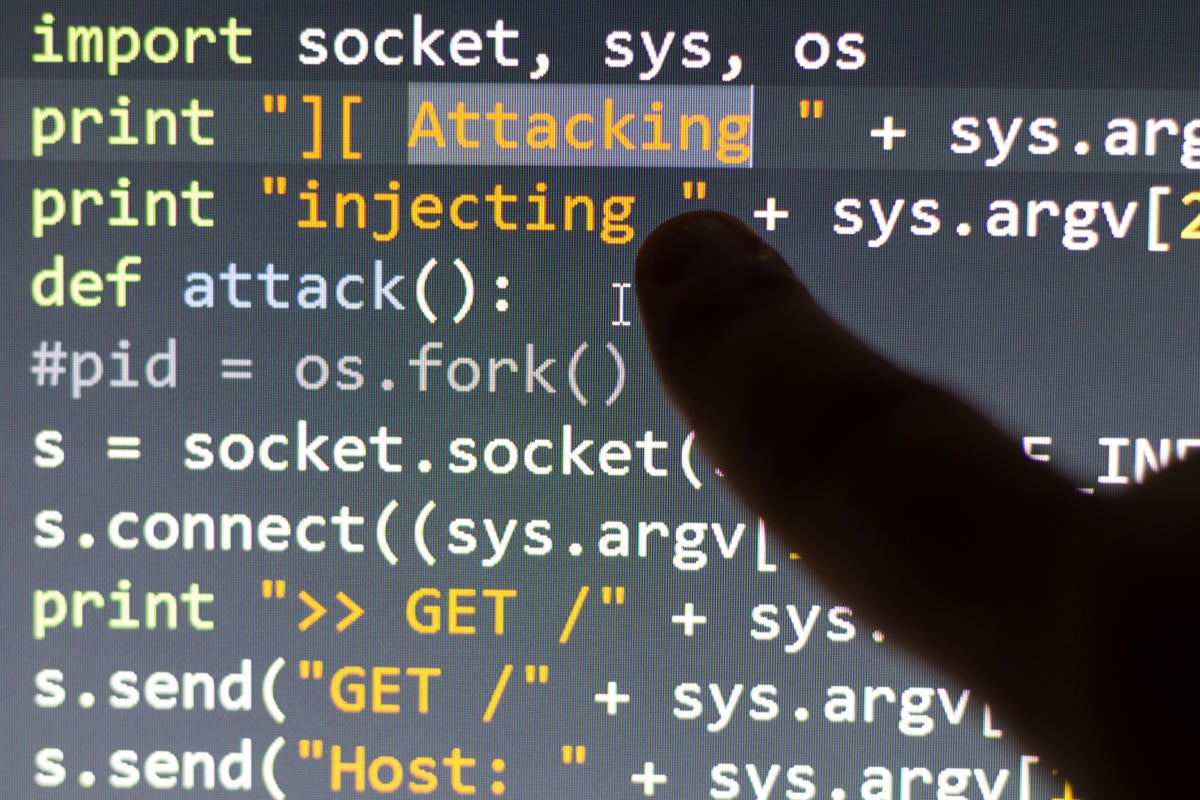 Cybersecurity is a priority for most businesses, but many are finding a lack of available cybersecurity talent. But not being able to hire the right candidates is no excuse to ignore your security needs.
A study from Spiceworks found that even though 80 percent of organizations experienced a "security incident" in 2015, only 29 percent of companies have a cybersecurity expert working in their IT department and only 7 percent have a cybersecurity expert on their executive team. And a majority — 55 percent to be exact – said that their business didn't have "regular access" to any IT security experts at all, internal or third-party, with the majority of companies also reporting they had no plans to hire or contract one within the next year.
Those numbers are surprising when you consider that data from IBM found that the average total cost of a data breach hovers around $4 million, with a price tag of around $154 per lost or stolen confidential file. Those numbers should ignite a spark under any business leader — suggesting that employing a cybersecurity expert will save you money down the line. But while 73 percent of CIOs and senior IT leaders saying they view cybersecurity as a priority in 2016, only 56 percent of CTOs, 54 percent of CEOs and 30 percent of CMOs feel the same way.
"With each new breach and cybercriminal attack, more companies are realizing they're vulnerable, too. However, the cybersecurity skills gap is making it even harder for companies to quickly address cybersecurity problems. Organizations should start putting their cybersecurity special forces together now to create processes around IT security and tackle external threats," says John Hodges, vice president of Product Strategy at AvePoint.
Waiting on the cybersecurity graduates
One problem with finding cybersecurity professionals is that it's a relatively new skill that requires higher education and certifications. That leaves a gap between the time when the workforce identifies a need for this skill and when potential candidates can actually complete a relevant degree, obtain certifications and gain training or experience, according to Hodges.
For businesses that can't find cybersecurity talent or who can't wait for candidates to graduate from security programs, it might make sense to hire a third-party service. That's especially true for smaller businesses that might not be able to compete against larger corporations in the hiring war for security professionals says Judson Van Allen, director of recruiting of Strategic Staffing Services at CTG.
Hiring a third-party security provider can help alleviate some of the load on IT and get your business through the dry spell of cybersecurity candidates. In a few years, once more workers enter the job market with the right qualifications, you can start building up an internal team with outside talent.
A lack of internal training
Chances are you already have future security pros within your own ranks — it would stand to reason that businesses have turned to internal talent to find cybersecurity experts. But, according to the data from Spiceworks, that's not necessarily the case. When asked how willing they would be to invest in IT training for 2016, 57 percent said they were "somewhat open, but it would take some convincing," while only 6 percent said they were "extremely open" and had already made investments in training.
"Smart people within your own ranks have the huge advantage of already knowing the context of the enterprise to be protected. By using in-house staff, you can save on the time it takes to teach them the context of the enterprise," says Ryan Hohimer, co-founder and CTO of DarkLight Cyber.
Beyond training your own IT pros in security, Hodges also recommends educating your employees, as they can often be one of the biggest in-house data risks. He suggests focusing on building a culture around security that includes emphasizing a "data privacy first" attitude, encouraging only collecting data that is necessary and ensuring they understand how to get rid of unneeded data.
"This can go a long way to supplementing the lack of in-house resources, because at the end of the day, cybersecurity is ultimately everyone's job," he says.
It might take some convincing to get the budgets in place to train internal workers — but Apratim Purakayastha, CTO at Skillsoft, says it needs to be framed as an investment rather than a cost. By investing in training, you'll create an internal workforce that will help you avoid major profit losses in the event of a breach.
Cybersecurity is a full-time job
One caveat to training your own employees on cybersecurity is that you will need to accommodate for the fact that it will become a full-time job. You can't expect your IT pros to juggle networks, servers, hardware, software and cybersecurity. Cybersecurity professionals have to spend a lot of time figuring out every possible way someone could attack your business, says Van Allen.
"Simply put, everything is growing more complex. The threats are more complex, as are the networks attackers are attempting to breach and compromise," he says.
That means you need to give cybersecurity professionals the time, budget and resources they need to develop preventative strategies. You don't want to rely on strictly reactive solutions to security. Van Allen says this requires a "holistic view" of cybersecurity, especially since these types of threats are only going to grow more complex in coming years.
Mitigating cost
If you're dragging your feet on hiring a cybersecurity expert or training someone within your own ranks, you might be throwing money out the window. Hodges says that data breaches have simply become part of the cost of doing business, so they should be planned for and ultimately expected; and a great way to avoid spending millions on a security breach is to be prepared for one.
Purakayastha says that for IT leaders struggling to present the cost-benefit to executives, they might consider outlining the legal implications of cybersecurity when it isn't taken seriously. For example, there's a chance that if a business experiences a hack, depending on laws and compliance issues, they might need to prove that they did everything they could to prevent that attack. If the cost savings won't light a fire under the executive team, the legal implications of cybersecurity might, he says.
"Cybersecurity pros are a company's front line of defense against attacks and failing to have the proper staffing leaves your company open to attacks and the ramifications of attacks
ASUS' CREATION-TARGETED, REDESIGNED AIO 27 NOW AVAILABLE
Increasingly, PC manufacturers of all-in-one computers are moving the system components to the base, rather than slavishly adhering to the precedent set by the Apple iMac of cramming all the system components into the display — one of the worst places to put them. HP and Microsoft have done it, and now Asus joins the club with its redesigned Zen AiO 27.
The move lets Asus switch from the mobile to the desktop version of the Core i5 or i7 processors, facilitates storage and memory upgrades and allows for the ability to tilt and swivel the display. An additional new perk includes a Qi wireless charger built into the base; carryovers from its predecessor or older siblings include the factory calibrated 100 percent sRGB 4K display and an Nvidia GeForce GTX 1050 graphics engine.
Announced at IFA 2018 in August, it's now out at $2,000 in the US; the Zen AiO line doesn't seem to be offered in the UK, and the new model hasn't made its way onto Asus' site in Australia yet, but the US price converts to about £1,540 and AU$2,825.
Specifications:
UHD 3,840×2,160, touch optional
Eighth-gen Intel Core i5 or i7
Nvidia GeForce GTX 1050 4GB
Up to 2TB SATA III, up to 1TB PCI-E SSD, SD card slot
802.11 a/b/g/n/ac x 2 , Bluetooth 5.0
Harman Kardon 8-watt stereo speakers
Four USB 3.1, one USB-C, one HDMI-in/1 x HDMI-out, Ethernet audio (mic/headphone combo)
24.7 x 20.1 x 0.8 in/62.7 x 52.3 x 2.0 cm (WxHxD)
24.3 lbs/11 kg
IOS 12.1 WILL IMPROVE SELFIE QUALITY ON THE IPHONE XS AND XR
Ever since the iPhone XS came out, there's been criticism of its front camera — specifically, that it overly smooths skin. This, of course, was dubbed "Beautygate" in reference to Samsung-style beautification filters, which Apple has always insisted it doesn't use.
Whatever the case, it was definitely there, but now it's going away: during our iPhone XR review, Apple told me that iOS 12.1 will fix a bug in its smart HDR camera system that resulted in smoother-looking photos taken by the front camera on the iPhone XS and XR.
Essentially, Smart HDR was choosing the wrong base frame for HDR processing when you took a selfie. Instead of choosing a frame with a short shutter speed to freeze motion and preserve detail, it would sometimes choose a frame with longer shutter speed. The front camera also does not have optical image stabilization, so it takes blurrier shots at the same shutter speed as the rear, stabilized camera. The result is a loss of detail that looks like smoothing on the front camera.
This should all be fixed in iOS 12.1, which will pick the sharpest base frame for the HDR merge when taking selfies. I wasn't able to test it, but iOS 12.1 is in public beta now, so I imagine it'll be out soon and we'll all find out shortly.
WANT TO MAKE LINUX MINT LOOK LIKE A MAC? THIS THEME CAN HELP
We've established how easy it is to make Ubuntu look like a Mac but theming Linux Mint, the popular Ubuntu-based offshoot, is a little trickier.
But no more.
It's now possible to make Linux Mint look like a Mac too, and it's all thanks to a customised version of the uncannily accurate macOS Mojave GTK theme we highlighted here, just a few weeks ago.
If you've longed to add some Cupertino styling to the Cinnamon desktop, keep reading!
Mac Theme for Linux Mint 19
Mac themes for Linux Mint are not new.
But good ones? Well, they have been a bit hard to come by due, in part, to the Cinnamon desktopbeing based around an older version of GTK, the underlying toolkit that's used to "draw" the GUI of many apps.
Major compatibility issues and refactoring changes between GTK versions has meant that many popular modern GTK themes were not directly compatible with Linux Mint — and that included crop of clonetastic Mac themes too.
Updated GTK in Linux Mint 19
The recent release of Linux Mint 19 changes the game; 'Tara' ships with a newer version of GTK that supports many of the advanced theming capabilities that themes often use.
And ready to take full advantage of the new theming capabilities available to Linux Mint 19 is prolific Linux theme maker PaulXfce.
Paul creates and maintains a bunch of well designed and well made themes for various GTK+ based desktop environments, including GNOME Shell, Budgie and, more relevant to those of you reading this post, Cinnamon.
Having recently raved about his creepily accurate macOS Mojave theme I was thrilled to learn that Paul has made a custom version of his macOS mojave theme available for the Cinnamon desktop.
Not that the task was entirely smooth sailing, as Paul points out:
"This has proven to be a much more difficult thing to do, because of the way Linux Mint uses Muffin as a window-manager, which has some drawbacks (like: Server-Side-Decoration, so no transparency in Nemo, ) and the 'multitude' of toolbars that take half the real-estate of the window… Reducing the size of them was my first priority."
Undeterred, Paul has re-engineered his Mac os theme for Linux Mint, building a new Metacity theme that blends with the rest of the UI while still allowing apps using Client Side Decoration (CSD) to look the part too.
The downside is that, for now, Paul's excellent Mac os theme only affects the look and feel of applications and app window borders. A Cinnamon desktop theme is not (currently) available (and the Cinnamon Spices website turns up nothing Apple-related).
Still; the theme is a sterling attempt and well worth trying out — even if only as a novelty. You can download the theme directly from GNOME-Look:
Download MacOS-Mint-Cinnamon-Edition Theme
To install, extract the archive file to the hidden '.themes' folder in your Home folder (if you don't have one, create one).
Finally, to apply the theme, Open System Settings > Appearance > Themes and select the theme in both the window-borders and controls section.
More Ways to Make Linux Mint Look like a Mac
If you're minded to make the Mint desktop more like Mac OS X there are some additional things you can do to curate a Cupertino-style aesthetic on the Cinnamon desktop.
You can move Mint desktop panels easily. Just right-click on an empty section of the panel, choose the 'Properties' menu option and, from the settings you see, move the panel from the bottom of the screen to the top.
This makes way for what is surely the most iconic element of the Mac desktop: the dock.
A chunky task bar, the dock puts large app icons and folder shortcuts within reach at the bottom of the screen. There are plenty of Linux docks available but we think that Plank is by far and away the best. You can install Plank on Linux Mint be searching for it in the Software Manager app.
You can add more applications to your Plank dock by dragging a shortcut out of the Mint Menu and dropping it on to the dock. You can even add folders to Plank too!
Other suggestions:
Change the desktop wallpaper to a Mac background
Replace the bottom panel with a dock app like Plank
Install a Mac icon theme for Linux
Move the bottom panel to the top of the screen
Install/enable Nemo Preview, analogous to Quick Look
Install Synapse, Kupfer, Alfred or similar for a Spotlight equivalent
Source: Omgubuntu