HOW THE CEO OF NATIONAL LIFE GROUP DRIVES CONTINUOUS IMPROVEMENT
Organizations talk about continuous improvement. Better processes. Improved customer interactions. Product innovations. More efficient workflows. Enhanced financial results. But few apply this process to the heart of all improvement: leadership. Leaders drive improvement at every level of an organization. So, wouldn't it follow that leaders who are continually improving will drive improvement in the work they lead?
Mehran Assadi, the CEO of National Life Group, believes that the continuous improvement of his organization starts with him.
Every Sunday morning, Assadi brews a pot of coffee at home and reflects on his past week. He does this with deep intention: he seeks continuous improvement—in his personal and professional life. Assadi has done this weekly reflection consistently for the past twenty years. His focus on self-evaluation, serving others, daily learning, and what he calls the "seven Cs of leadership" have fueled his personal and organizational success for more than two decades.
Self-Evaluation
As CEO of a 168-year-old Vermont-based company that insures millions of people, Assadi knows that the success of his business depends on his leadership. In order to deliver on his organization's purpose of bringing peace of mind to its customers, he must be able to engage with those around him. In the insurance industry, there is nothing more important than ensuring that customers feel that their policies will be fulfilled when needed.
"I learned early in my career that leadership is a privilege and not an entitlement.  Inspiring teammates to be their best and to reach their fullest potential is a priority for me," Assadi says.  To keep himself centered as a leader, he uses muscle memory—a method of consolidating a specific motor task into memory through repetition. Basically, creating a muscle memory requires that you repeat the same behaviors over and over again until they become a natural extension of who you are. They are something you do but don't have to think about deliberately.
Since his first leadership role in the 1990s, Assadi religiously practices weekly self-evaluation, a ritual taught to him by a mentor early in his career. His Sunday morning process is the same every week, and it takes place in the den of his home before his family is awake.
"I walk back over my week," Assadi explains, "working through meetings and decisions, assessing how I showed up. Showing up for me means that being an active listener is more important than speaking; it means that I have to seize opportunities to provide positive feedback as well as constructive coaching advice; it means that I have to invite debate and intellectual wrestling; it means that I have to welcome different opinions and points of view."
Assadi's review of his week consistently leads him to the realization that there was something he could have done better, something that he could have tweaked or approached differently. "Some of my colleagues tell me that I'm too hard on myself or that I have overly tough standards. However, I feel that being focused as a leader is what my colleagues deserve," Assadi affirms.
Serving Others
When a person moves from an individual contributor role or mindset to a people leader, they shift the focus of their work. They must serve others before themselves. This shift fosters growth and success for the leader and those they serve.
"I learned how to lead people from my mom and dad. When you're watching your parents give so much to you and others, you learn how to show up in life," Assadi suggests. While some people may not have been fortunate enough to have such a keen example of servant leadership in their childhood homes, most can think of someone in their lives who demonstrates the qualities well. This foundation is key to Assadi's success as a leader.
According to Assadi, great leadership requires an element of IQ, plus emotional and social intelligence. "We are all born with certain gifts that are part of our DNA. If you have the IQ, can you teach people the emotional and social part? Maybe, but the key is finding satisfaction in serving others. You have to lead with a servant heart and show up in authentic ways," Assadi insists.
Learning Every Day
Assadi attributes his dedication to lifelong learning to the childhood influences of his father. "I love learning," Assadi declares. "When you learn, you are growing. I believe deeply that we can all improve ourselves daily. Self-improvement is a personal commitment."
"Many people have a false belief that being a CEO means that you've gotten it all figured out. I feel the opposite. I work every day to be a better leader today than I was the day before," Assadi explains.
Daily learning for Assadi may be as simple as watching how a teammate handles a sensitive situation or how she successfully influences others. His trick is to learn from those moments—he works to add the new skill to his muscle memory, and to make it part of his DNA.
Seven Cs Of Leadership
During his weekly ritual, Assadi focuses on areas he calls the "seven Cs of leadership." This sequential framework provides a structure for assessing and measuring his effectiveness as a leader and for examining ways he can do better. By asking, "How well have I embraced these seven tenets during my week at work and in my personal life?" Assadi can identify the actions he needs to stop, start, or continue as a leader.
Assadi's "seven C's" of leadership are:
1. Comprehension—clarity of mind and thought. All leaders must be able to gather information by asking the right questions and listening intently to the responses. "This first C allows me to anticipate what is ahead and what changes in direction I will need to make to avoid danger and seize opportunities in my business and life," Assadi explains. By being proactive in this way, a leader moves from firefighting to true strategic planning.
2. Competency—once a leader has a clear view of the road ahead, he must be able to navigate accordingly. "This requires that I be able to get the right people around me to help make the change happen," Assadi says. He believes that clarity without competency has no value.
3. Confidence—having clarity and the skills to make needed directional changes reduces self-doubt. "Leaders who lack confidence struggle to make decisions and create a sense of uneasiness in those who follow them," Assadi asserts. Conversely, a leader who exhibits confidence fosters confidence in those who follow him.
4. Courage—an element of personal risk is required of those who wish to succeed in life and business. However, Assadi warns that the risk must always be a calculated one. The right ideas are meaningless if you don't have the ability to turn them into reality. "Dreams without execution are hallucinations," Assadi insists.
No one can know all the possible outcomes of a decision. A clear understanding of the landscape, proper preparation for the journey, and faith that you will get where you want to go creates fearless leaders. Such well-equipped leaders take paths others avoid. As we have seen from history, these less-travelled roads often lead to undiscovered opportunities and riches.
5. Conviction—doing the right thing, not just making the right decision. "As a leader, you must always ask: What is the right thing to do? It is about respect. If you do the right thing, people will have respect for you whether they like you or the decision itself," Assadi suggests.
6. Communication—not just the ability to speak, but to listen, too. "Strong communication is about inspiring your team to become part of the solution and take their own personal risks. You must use words that they understand, instead of speaking over them," Assadi explains.
Assadi started his career as a software engineer in 1982. At the time, people considered engineers geeks because they spoke in code. "We took pride in speaking in acronyms that no one else understood. I now lead a sales force of fourteen thousand. I must be able to effectively and clearly communicate with them. I practice speaking and listening. Considering that English is my second language, the challenge has been even greater for me. My focus is always on breaking my message down, not dumbing it down. You must make sure the person sitting across from you has an appreciation for what you are saying," Assadi says.
7. Character—as a leader, people look to you for guidance. They watch what you do. Your actions often dictate behaviors of others. "You have to be comfortable with living in a glass house," Assadi says. People want to be led by leaders who have a solid and strong character. Good leaders engender a sense of trust and display a high level of ethics.
"My biggest commitment is to the people I serve," Assadi says. "The decisions I make not only affect the life of those who follow me, but the lives of their families, too." If you lead an organization of a thousand people and each has a spouse and two children, that is four thousand people. If you have one thousand customers, that is another four thousand people. Two thousand people turns into eight thousand. A leader must show those around him that he feels an obligation to his coworkers, customers, and their families to always do the right thing.
"Continuous improvement starts and ends with me. My weekly assessment ensures that I am giving my very best every day," Assadi asserts. "I am not a finished product; I do make mistakes. The only difference is I am committed to learning from them. A leader must be at peace with the fact that he may be wrong from time to time," Assadi adds.
Assadi first introduced the seven Cs at a National Life leadership conference a few years ago, where he presented awards to leaders who exhibited these traits. As the seven Cs support National Life's values, mission, and vision—informing processes from recruiting to leadership development to performance management—they align with the organization's leadership and people efforts, and convey a consistent message and expectation.
One Person, One Leader
Assadi takes his leadership very seriously and believes it defines him in all avenues of his life. "You can't be two people as a leader. The leader you are in the office must be the leader you are at home and in your community," Assadi insists. All the same rules and his seven Cs apply to every aspect of his life. Business values are life values, and leadership is about giving in all areas of life.
"I teach my three sons the same lessons I teach my leaders at National Life. If you are giving, good things in life are going to happen to you. For me, it's about spreading positive energy rather than being cynical. You need to inspire yourself and others to do great things instead of just looking for a big paycheck. When you do the right thing, everything else is going to take care of itself."
Above all, Assadi treasures his quiet moments of reflection. He knows that those Sunday mornings make him a better leader and ultimately make National Life stronger. His stellar results support his assertion. National Life Group's insurance sales have doubled since 2011, its customer base has grown from 796,000 in 2014 to 843,000 in 2016, and the face value of its life insurance policies just exceeded an historic milestone of $100 billion—$20 billion of it added in the last two years. He is one of the top-rated Glassdoor CEOs, with a 98 percent employee approval rating.
Source: https://www.forbes.com/sites/louisefron/2017/02/01/how-the-ceo-of-national-life-group-drives-continuous-improvement/2/#41a467f661ea
Samsung CEO embarrassed by the Galaxy Fold fiasco, he "pushed it through before it was ready"
The Samsung Galaxy Fold is perpetually coming soon. The Korean company issues a new press release or has an exec do an interview every few weeks reiterating in vague language that the launch is still on, and it will happen sooner rather than later. But time keeps passing and the Fold is still nowhere to be seen in stores.
Samsung co-CEO DJ Koh has now told The Independent that he admits he "missed something on the foldable phone", but the company is in the process of recovery. At the moment more than 2,000 prototypes are being extensively tested so that no new issues will arise.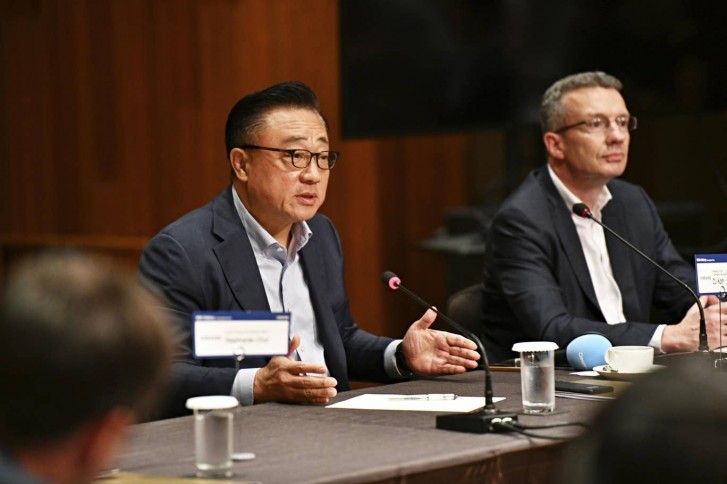 DJ Koh, Samsung Electronics co-CEO
Koh earnestly confesses that "it was embarrassing. I pushed it through before it was ready". He didn't go into more detail – like whether Huawei announcing the Mate X had anything to do with the rushing of the Fold to the market, but we can of course infer that. Then again, seeing what happened to the Fold, Huawei has also decided to push back the release of the Mate X by around three months, which should be coming in September.
Koh is adamant that the Galaxy Fold hasn't been canceled and will indeed launch… at some point. He didn't reveal a specific release date, only saying it will be out "in due course." "Give us a bit more time," he continued. "The last couple of weeks I think we defined all of the issues and all of the problems we couldn't find [before sending to reviewers]."
Source: https://www.gsmarena.com/samsung_ceo_embarrassed_by_the_galaxy_fold_fiasco_admits_he_pushed_it_through_before_it_was_ready-news-37880.php
Russian Gamer Brothers Are the Newest Hidden Billionaires
Russian-born Igor and Dmitry Bukhman are seeking growth to challenge Tencent and Activision.

Almost two decades ago, in a remote Russian city best known for its butter and linen, two brothers shared a bedroom and a Pentium 100-powered computer they used to code their first game.
Wall Street wants a piece of what they've built since.
Playrix has met with some of the biggest banks "and visited their skyscrapers," said Dmitry Bukhman, 34, citing meetings with dealmakers at Goldman Sachs Group Inc. and Bank of America Corp. For now, though, "we are focused on growing the business."
He and Igor Bukhman, 37, are the brains behind Playrix Holding Ltd., the creator of popular games similar to Candy Crush, including Fishdom and Gardenscapes, with more than 30 million daily users from China to the U.S. and annual sales of $1.2 billion, according to Newzoo. That makes the company one of the top 10 iOS and Google Play app developers by revenue, data from researcher AppAnnie show, putting Playrix in the same league as Tencent Holdings Ltd., NetEase Inc. and Activision Blizzard Inc.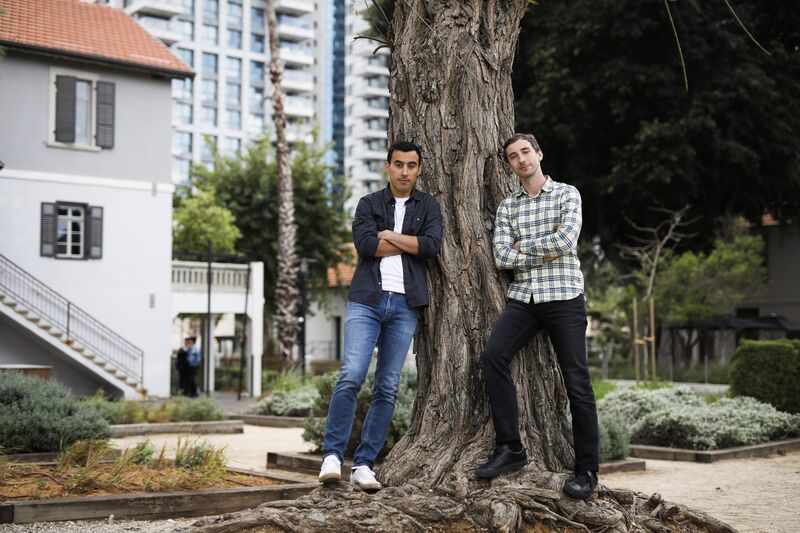 Today, each brother is worth about $1.4 billion, according to the Bloomberg Billionaires Index. They haven't previously appeared in a global wealth ranking.
Their road to riches started in 2001 in the city of Vologda, almost 300 miles (483 kilometers) north of Moscow, where Igor learned from a university professor that he could sell software online. He decided to try with Dmitry, who was still in high school at the time.
"We had no experience, no business understanding whatsoever—everything we could imagine was writing games," Igor said.
The U.S. is Playrix's biggest market, followed by China and Japan, the brothers said in a recent interview in Tel Aviv, where they spend some of their time. The two remotely manage about 1,100 employees, including personnel at its Ireland headquarters and developers in Russia, Ukraine and Belarus.
"For $3 billion we won't sell"
The brothers' first product was a game akin to Xonix in which players must use a cursor to open pieces of a hidden picture before being struck by flying balls. They wrote it during a summer break and generated $60 in the first month and later $100 a month, about half of the average salary in Vologda.
"We thought, 'If one game makes $100, we can write several dozen of them and make a lot of money,"' Igor said.
Their second game, featuring an animated character designed by an outsourced artist, brought in $200 a month. Their copycat of Tetris brought in $700 a month, but the brothers shut that down after learning that the game was protected by a license. In 2004, when the business reached $10,000 of monthly revenue, they registered a legal entity, rented space for an office in the basement of a book warehouse and hired other staff to accelerate production.
In the early years, they sold casual games through sites such as majorgeeks.com or download.com, before moving to bigger platforms like Yahoo! and AOL. Then, within the past decade, games started moving first to Facebook and then smartphones. Many of them were available for free, with users paying only for certain in-game features.
Playrix makes most of its money from in-app purchases and the brothers mostly shun advertising, which detracts from the user experience. Ads generate less than 3 percent of revenue, Dmitry said.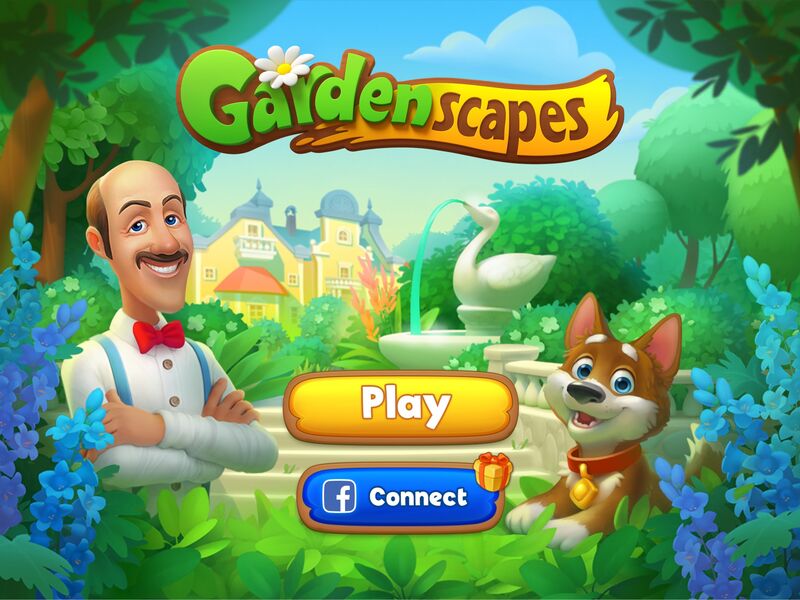 "It was a major challenge for us to switch to developing free-to-play games—that's totally different DNA," Dmitry said. "Free-to-play games aren't games that you develop, release and move on to making another one. They are services that need to be supported constantly as users are waiting for regular updates."
Playrix succeeded in this transition, achieving worldwide recognition over the past three years with Gardenscapes and its sequel, Homescapes, a new variety of match-3 puzzle in which a player completes rows of at least three elements to pass levels and progress through an animated storyline—in this case, helping a butler named Austin renovate a house with a garden.
"Austin engages in dialog with you, you help him to select ways to decorate the mansion, you dive into the history of this character and become related with him," Dmitry said. "This genre variety we introduced—match-3 with meta game—became very successful, and other companies started copying us."
"Playrix is certainly responsible for the first major innovation in the match-3 genre since King Digital Entertainment Plc seemingly had the market locked down with Candy Crush," said Newzoo analyst Tom Wijman. "Playrix managed to add a layer of complexity and 'meta game' to the match-3 genre without driving away casual mobile players."
The company employs several full-time script writers who work on Austin's dialog, and it's always improving the games, Dmitry said.
"It's like apps, like Spotify—people can use them for years," he said. "More and more people are getting accustomed that it's perfectly normal. Why not pay $5 to get pleasure from playing a game on a smartphone rather than watching videos or listening to music?"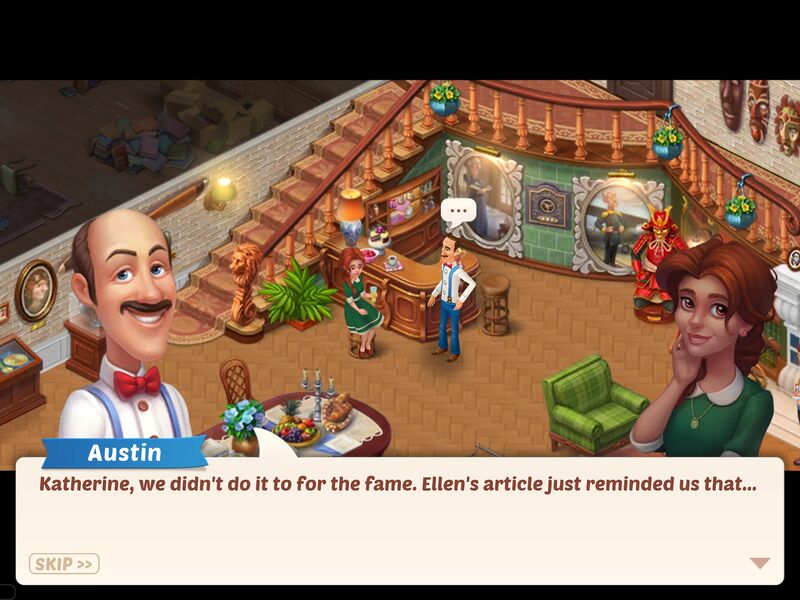 While Playrix hasn't introduced a new title since 2017, the company recently acquired several gaming studios to expand into new genres, Igor said, declining to disclose which studios until it releases games developed by them later this year.
Successful titles attract whales. Activision Blizzard acquired King Digital in 2015 for $5.9 billion, and a year later Tencent led investors in an $8.6 billion deal to acquire a majority stake in "Clash of Clans" maker Supercell Oy.
Could Playrix be next? In February, the Information reported that it could be sold for $3 billion, citing Chinese firms iDreamSky Technology Holdings and FunPlus Game Co. as potential suitors.
The brothers dismissed the report.
"For $3 billion we won't sell," Dmitry said with a smile, while acknowledging that Playrix had been discussing strategic options as recently as last year, noting its meetings with Wall Street banks.
Their goal, for now, is to become a "top-tier gaming company," that rivals Activision Blizzard and Electronic Arts in the West, and NetEase Inc. and Tencent in China, Igor said.
"We want to grow as big as they are, using developer talent from our region—the former USSR and Eastern Europe," he said.
There's no magic number that would compel the Bukhmans to sell the company, because they say money is secondary to doing what they love.
"Some may think that when you have a lot of money, everything becomes different and more interesting, you start doing different things," Dmitry said. "But no. We just keep working."
Boeing working on software update to boost safety, says CEO
Boeing's Chief Executive Officer (CEO) Dennis Muilenburg said  the aircraft manufacturer is taking actions to ensure the safety of its 737 Max jets in the wake of two crashes that killed 346 people.
In an open letter addressed to airlines, passengers and the aviation community, Muilenburg said Boeing will soon release a software update and offer related pilot training for the 737 Max to "address concerns" that arose in the aftermath of October's Lion Air flight that plunged into the Java Sea, killing 189.The planes' new flight-control software is suspected of playing a role in the crashes.
Muilenburg said Boeing representatives are supporting investigation into the cause of last week's crash of an Ethiopian Airlines Max 8 that killed 157.The United States and many other countries have grounded the Max 8s and larger Max 9s as Boeing faces the challenge of proving the jets are safe to fly amid suspicions that faulty sensors and software contributed to the two crashes in less than five months.
The letter reads: "We know lives depend on the work we do, and our teams embrace that responsibility with a deep sense of commitment every day.
"Our purpose at Boeing is to bring family, friends and loved ones together with our commercial airplanes—safely.
"The tragic losses of Ethiopian Airlines Flight 302 and Lion Air Flight 610 affect us all, uniting people and nations in shared grief for all those in mourning.
"Our hearts are heavy, and we continue to extend our deepest sympathies to the loved ones of the passengers and crew on board.
"On safety measures, he said: "Safety is at the core of who we are at Boeing and ensuring safe and reliable travel on our airplanes is an enduring value and our absolute commitment to everyone.
"This overarching focus on safety spans and binds together our entire global aerospace industry and communities.
"We're united with our airline customers, international regulators and government authorities in our efforts to support the most recent investigation, understand the facts of what happened and help prevent future tragedies.
"Based on facts from the Lion Air Flight 610 accident and emerging data as it becomes available from the Ethiopian Airlines Flight 302 accident, we're taking actions to fully ensure the safety of the 737 MAX. We also understand and regret the challenges for our customers and the flying public caused by the fleet's grounding.
"Work is progressing thoroughly and rapidly to learn more about the Ethiopian Airlines accident and understand the information from the airplane's cockpit voice and flight data recorders.
"Our team is on-site with investigators to support the investigation and provide technical expertise. The Ethiopia Accident Investigation Bureau will determine when and how it's appropriate to release additional details.
"Boeing has been in the business of aviation safety for more than 100 years and we'll continue providing the best products, training and support to our global airline customers and pilots.
"This is an ongoing and relentless commitment to make safe airplanes even safer. Soon we'll release a software update and related pilot training for the 737 MAX that will address concerns discovered in the aftermath of the Lion Air Flight 610 accident.
"We've been working in full cooperation with the U.S. Federal Aviation Administration, the Department of Transportation and the National Transportation Safety Board on all issues relating to both the Lion Air and the Ethiopian Airlines accidents since the Lion Air accident occurred in October last year.
"Our entire team is devoted to the quality and safety of the aircraft we design, produce and support. I've dedicated my entire career to Boeing, working shoulder to shoulder with our amazing people and customers for more than three decades, and I personally share their deep sense of commitment.
"Recently, I spent time with our team members at our 737 production facility in Renton, Wash., and once again saw first-hand the pride our people feel in their work and the pain we're all experiencing in light of these tragedies.
"The importance of our work demands the utmost integrity and excellence—that's what I see in our team, and we'll never rest in pursuit of it.
"Our mission is to connect people and nations, protect freedom, explore our world and the vastness of space, and inspire the next generation of aerospace dreamers and doers—and we'll fulfill that mission only by upholding and living our values. That's what safety means to us.
"Together, we'll keep working to earn and keep the trust people have placed in Boeing."