BC Tech Summit to dedicate a day to future of women
B.C.'s tech sector may be leading the way across Canada, but women still account for less than 20 per cent of its workforce – below the national average of 25 per cent.
Behind the statistic are advocates and women who pioneer the sector as they push for change. Some of them are set to speak at the upcoming BC Tech Summit in Vancouver.
"Diversity and inclusivity has become ever-so-more important and top of mind for everyone," explained Tomica Divic, vice president of operations with Innovate BC, the Crown agency co-organizing the four-day summit.
"In the future, there is going to be a lot more jobs in the tech sector. We're going to need to fill those jobs and it doesn't make sense to leave out half of the workforce by not engaging women effectively."
The B.C. non-profit Women in Tech World recently released a Gender Equality Roadmap Report, pinning down the key barriers that hinder more equal representation.
It found that "bro culture," sexism, isolation in the workplace – particularly as a woman moves into bigger positions – and perceptions that women are less competent or less committed all play roles in women lacking confidence at work.
The report suggested these could also be reasons why women make up 54 per cent of post-secondary science and technology graduates, but more than half of those aren't currently in that line of work.
Forum for Women Entrepreneurs CEO Paulina Cameron, who is one of the keynote speakers at the summit, told Black Press Media that government legislation is one possibility to improve recruitment and retention of women.
"I think policy can go a really far away in terms off setting quotas and mandating certain percentages happening," Cameron said.
The companies that have succeeded in paying women equal wages and increasing the number of women in leadership positions, she said, are ones that "have stopped playing around with excuses and have put goals and metrics in place."
Forum for Women Entrepreneurs offers support and education to women across the country looking to head their own business. Consultations includes how to access capital and building the right network, but also offers a sense of community.
"We have really seen a lot of magic when women are able to come together and support one another," she said.
From robotics to clean tech to blockchain, Divic said it's crucial women have a role.
"When we look at artificial intelligence, there has been a lot of conversations around ethics and biases that can be built into AI, and the impact this will have in various technologies," she said.
Divic pointed to a panel discussion she attended at last year's summit, which focused on programming for self-driving vehicles.
"Unless you're looking at a female perspective of crossing the street, when we look at autonomous cars and drivers this could have a huge impact on the choices that these vehicles make."
The BC Tech Summit happens March 11-13 at the Vancouver Convention Centre. A day of pre-summit programming will showcase the positive impact women continue to have in the tech sector.
Moto Mods aren't dead yet, if this Moto Z4 leak is to be believed
Motorola's Moto Z4 phone has leaked, and while it isn't much of a surprise that the company would make a fourth iteration of its flagship Android phone, it's the first indication we've seen that its Moto Mod initiative may still be alive and kicking — because you can clearly see the copper contacts for its modular Moto Mods accessories on the back of this alleged phone.
The release of new Moto Mods has slowed over the past couple years, so much so that it was unclear if the initiative had a future. After all, the last big wave of new Mods came along with 2017's Moto Z2 Play. Since then, a promising fold-out keyboard developed by a third-party company was canceled in 2018. In an interview with Engadget at the time, Motorola insisted that it would continue working on Mods for the foreseeable future.
But other than the 5G Moto Mod, which is now available for preorder and only compatible with Verizon's yet-to-launch consumer 5G network, we're not seeing any indication that another big wave of Mods is coming. So, it's possible that the Moto Mods attachment point may exist simply to appease past customers instead of attracting new ones, but we'll have to wait until more information leaks out to get a bigger, better picture.
A few other rumored details have surfaced from publication 91mobiles. The 2019 model may use a Snapdragon 855 processor, which would go a long way to make amends with phone enthusiasts who felt burned by last year's Moto Z3. It used the older Snapdragon 835 while other flagship phones opted for the Snapdragon 845.
The Moto Z4 pictured in the leak appears to have a teardrop notch, new to the Z line but similar to the one found in this year's Moto G7. With regards to the lack of a visible fingerprint sensor in the photo, Moto may opt for an in-display fingerprint reader instead of embedding one in the side of the phone, which it did with the Moto Z3. When he reviewed the Z3 last year, Chris Welch said that the side-mounted reader was "awkward to use," and while an in-display option might reduce the awkwardness, it may not necessarily be better. The Samsung Galaxy S10's in-display solution ended up being "slower and more finicky" than what it used before, though Moto may figure out a way to improve it.
Here is the world's first robotics museum–built by robots, of course The first exhibition of Seoul's Robot Museum will be the robots building the museum itself.
Seoul wants to have the world's very first museum dedicated to robotic science. And the city authorities have decided on the best possible way to build it: use robots, of course.
The museum, designed by Turkish architectural firm Melike Altınışık, is designed to be one of the most recognizable buildings in the center of the Changbai New Economic Center, a newly redeveloped area in the center of northern part of the city.
Its organic form, a semi-sphere that seems to flow in waves to reveal a glass and steel base, will be built by robots. According to the firm's design principal Melike Altınışık, the building has been conceived as a temple to robotic innovation, so the best way they could materialize that ethos was by using robotic arms to assemble the new space.
First, a team of robots will mold the curved metal plates that form the museum sphere using a 3D building information modeling system (basically a CAD system that works with solid objects in real 3D space rather than represent the objects with 2D plans). Robots will assemble the plates, welding and polishing the metal to obtain its final surface appearance.
This process will start in early 2020, with the museum opening its doors about two years after that.
My only question is: Are they using robots to build the robot builders, and, if so, who will build the robots that build those robots and would this infinity loop cause a tear in the space-time continuum that will suck the entire museum into a black hole?
Smartphones are getting weird again, and it could be a sign that the industry is on the brink of another huge change
In recent years, new smartphones from companies like Apple and Samsung have seemed like iterative improvements rather than game-changing releases.
But at Mobile World Congress, brands like Huawei and Nokia debuted new phones with unconventional features and new form factors.
It's unclear if any of these new phones will prove successful, but it's a sign that tech companies are seriously thinking about what comes next after the modern smartphone.
When Steve Jobs unveiled the first iPhone more than 10 years ago, he famously showcased its ability to function as three devices in one: a phone, an iPod, and an Internet communicator. But the breakthroughs that occurred in the years following the iPhone's debut were almost just as impactful the launch of the App Store in 2008, the emergence of larger-screened devices following Samsung's first Galaxy Note in 2011 , the rise of touchless voice controls with the launch of Siri in 2011 followed by the original Moto X in 2013, and the iPhone 5s' TouchID home button that made passcodes feel obsolete in 2012.
Yet it's become increasingly difficult if not impossible to pinpoint new smartphones that have made a similar impact. New models introduced by the industry's biggest players like Apple and Samsung have felt iterative more than revolutionary in recent years.
For example, the biggest differences between the top-of-the-line iPhone Xs Max launched by Apple in September compared to 2017's iPhone X are its bigger and sharper screen, improved water-resistance, more sophisticated processor and enhanced camera improvements that are appreciated but certainly don't fundamentally change how smartphones are used. The same can be said for Samsung's new Galaxy S10 , which offers a superior screen that the company claims offers more accurate color representation than its predecessor and a refreshed design along with a better camera.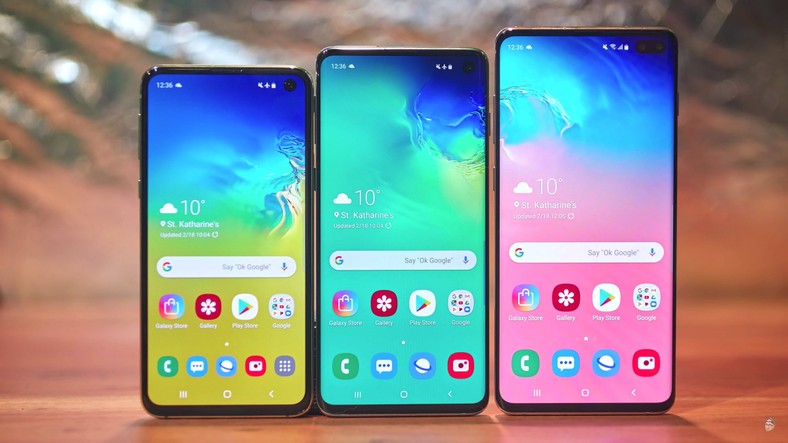 But if the news announced at this year's Mobile World Congress conference is any indication of the future, it looks like smartphones are about to change in a fundamental way. New unconventional phones launched under the Huawei, Energizer, and Nokia brands have made an appearance at the convention this week, boasting features and form factors that are at least exciting and refreshing if nothing else.
Huawei's new foldable phone, the Mate X , features a flexible wraparound display that makes the phone resemble creased paper when folded, while Avenir Telecom's Energizer P18K Pop packs a massive 18,000 mAh battery that gives it 50 days of battery life when in standby mode. HMD Global'sNokia 9 PureView smartphone has a staggering five cameras on its rear. And just ahead of Mobile World Congress, Samsung unveiled its first folding smartphone, the Galaxy Fold , which can run three apps on its screen simultaneously.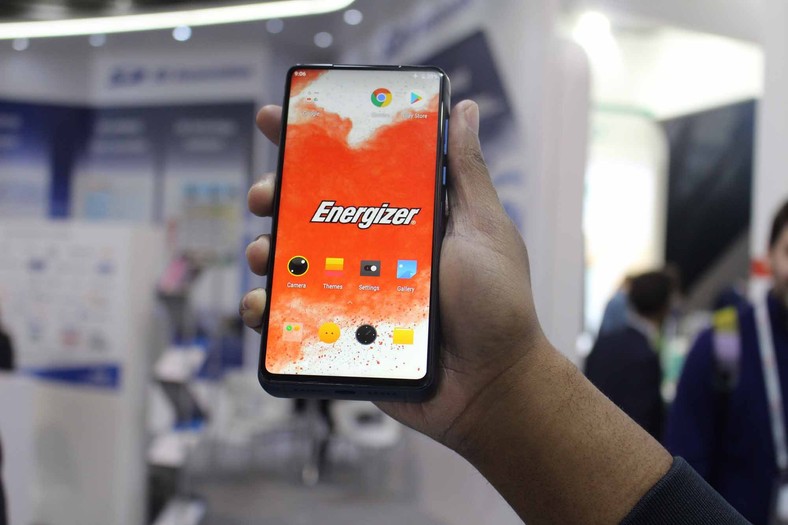 The slowdown in smartphone innovation has seemingly been reflected in sales as well. Global smartphone sales stalled in the fourth quarter of 2018, up just 0.1% compared to the same quarter in 2017, according to Gartner . A team of analysts at UBS led by David Mulholland recently estimated that smartphone units will decline by 5% in 2019, citing a change in consumer buying patterns and lack of innovative features.
"We recognize new features always take time to gain attention in the minds of consumers, but if we look at some of the key new features in the last recent years like FaceID and artificial intelligence, they have been much slower at gaining interest in comparison with features like fingerprint sensors and dual-camera solutions," says a UBS note published on February 14.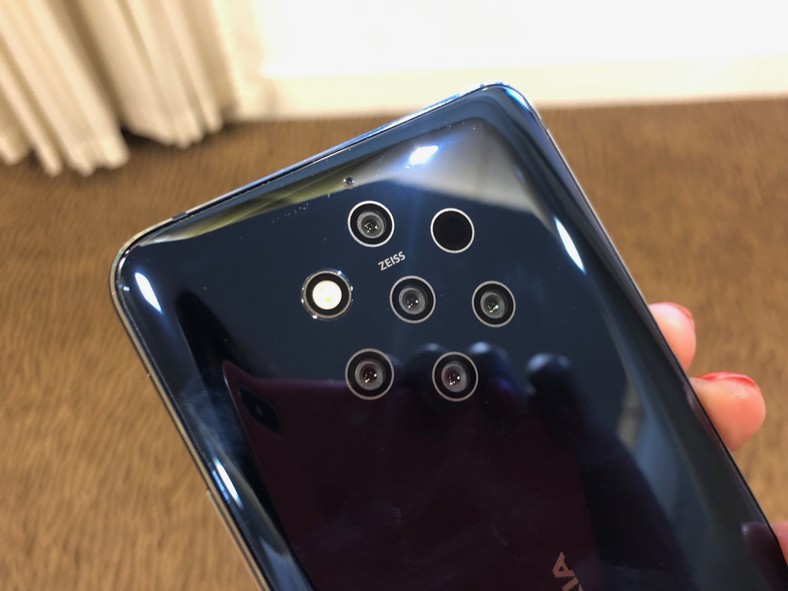 That's not to say these new offbeat devices will play a role in boosting industry sales, and they may not be emblematic of the next major evolution of the smartphone. After all, the feature phones with retractable keyboards that dominated the early 2000s like the T-Mobile Sidekick don't look anything like the sleek rectangular touchscreen smartphones we use today. But the Sidekick and others set the stage for an era in which we use our phones for much more than just texting. These new foldable devices may similarly lay the foundation for whatever comes next. While what exactly that entails remains unclear, one thing is for sure such devices are no longer just prototypes or concepts; they're on the horizon.