Otsuka: Real-Time Data Changes Trial Paradigm
At any given time, Otsuka Pharmaceutical Development & Commercialization, Inc. (OPDC) has between 60 and 100 ongoing clinical trials. Like many pharma companies, Otsuka is highly outsourced.
As the Otsuka VP of Applied Innovation and Process Improvement, Debbie Profit spends a lot of her time thinking about the future of clinical trials. "There are changes occurring in the industry that will force clinical development executives to shift their mindset," says Profit. "I am trying to understand what clinical trial sites will look like going forward. I think we also need to change our vision of where and how we will leverage CROs in the future and think about whether CROs as we know them today will even be in our future. Ten years from now, I am not sure if the current CRO model will exist."
Technology is changing the paradigm of clinical trials. At the same time, companies are trying to look at clinical trials through the eyes of the patient, caregiver, and other involved stakeholders. This convergence is changing how Otsuka looks at trials. For years, the company viewed technology as a tool to create trial efficiencies. Today, the company is focused on how technology can enhance the experience of patients.
Otsuka has a heavy focus on serious mental illnesses. Approximately 75 percent of the company's business is in mental illness and central nervous system. Profit notes it's an area that many companies have abandoned, but one where Otsuka is dedicated to making an impact for patients.
Unfortunately, professional help for patients can be difficult to acquire. Today, there are not enough medical professionals to fill the growing demand for mental health treatment in the U.S. The number of psychiatrist job postings increased by more than 97 percent between 2010 and 2014. The problem is so bad that many patients no longer have access to treatment. The report found that 60 percent of counties in the U.S. (and 80 percent of rural areas) do not have a single psychiatrist. It now takes mental health patients an average of 25 days to get an appointment with a psychiatrist.
"Community mental health centers are grossly under-funded and under-resourced," states Profit. "They have very little funding for growth and innovation. I worked at a community mental health center for seven years, and today that facility in New Hampshire looks exactly as it did when I left there 26 years ago. I went there in 2012 to speak to the staff about digital medicine and was literally sitting on the same furniture."
Medication adherence is an even bigger problem. Adherence is a problem across all patient groups but is lowest for patients with mental illness. The Mental Illness Policy Organization notes the failure of individuals with schizophrenia and bipolar disorder to take prescribed medications (usually antipsychotics and/or mood stabilizers) is one of the most serious problems in psychiatric care. Non-adherence can lead to relapse of symptoms, rehospitalization, homelessness, incarceration, victimization, or episodes of violence. The same report found more than half of these patients do not take their medications because they do not believe they are sick.
Further contributing to the problem is a clinical trial process that is antiquated and not patient centric. Profit states clinical trials today are conducted no differently than they were 26 years ago when she left the clinical setting. Most trials are still paper-based and involve little technology. When she was in a clinical setting, Profit provided informed consent forms to hundreds of patients. When she moved to a sponsor company, she contributed to writing many informed consent forms. "My sister passed away from ovarian cancer 15 years ago," says Profit. "The informed consent form she received was 18 pages long and difficult to comprehend. Today, according to Johns Hopkins, the average consent form is even longer – about 22 pages. We are not making progress, and we must do better."
Technology May Be The Answer
The challenges with psychiatrists and clinical trials are what got Profit to start looking at technology for answers. She believes greater use of technology is necessary for the industry to transform clinical trials. For example, she notes up to $30,000 could be spent on EKGs in a 20-person trial that spans just eight weeks. Therefore, why not spend an additional $499 to give each patient an Apple watch and keep them better engaged with the study? Not only would the study subject be more engaged, but the watch would allow researchers to gather more data from sensors that read to a wearable device, upload data to the cloud, and then provide information to the patient or to a physician.
"Think about that parent sending a child with depression off to college," says Profit. "All they want to know is that their child is taking their medicine. Physicians have told me how great it would be simply to know that a patient is taking their medicines. If a patient has a relapse, their doctor will want to know if the medication didn't work or if it wasn't taken. We now have technologies that can inform that."
The real beauty of data from wearables is that researchers can receive that data in real-time or near real-time. Researchers can receive terabytes of data from clinical trial patients throughout the day. Without wearables, Profit laments the lengthy data collection process:  the data is collected at the clinical site, sent to the CRO, then to the data management folks, then to a biostats team, and finally to the clinical operations team. "That process can take six or eight weeks," says Profit. "If I want to know how the patients are doing in a trial, we need to see the data in real time."
Think About The User Experience
Profit also believes clinical trial participants need to have a better user experience. For example, for a clinical trial that included the development of a smartphone app, Otsuka needed to apply user experience testing of the app with the patient and caregiver at every visit; a very non-traditional methodology of collecting consumer feedback in a clinical trial. Initially there was apprehension by the clinical trial team, who felt the company's compliance and legal colleagues would never allow it. These were patients with serious mental illnesses, and there were risk factors and rules that applied, particularly around informed consent and protected health information. But the team stood firm and worked with those colleagues to find acceptable solutions. "We needed to do this," she said. "This is our future. Medicine, science, and technology are converging. We need to know whether bipolar or schizophrenia patients can use the tools we are designing to help support their treatments."
It turns out patients and caregivers were not a problem at all. They were willing to participate in these visits. Legal and compliance were also not a problem as the proper approvals, privacy measures and requirements were followed. But in looking into the situation, Profit did discover a bigger problem that revolved around the physicians and psychiatrists. When dealing with patients, Profit found they often use qualitative rather than quantitative data.
"If you ask a psychiatrist how often their patient takes their meds, they will tell you it happens 60 to 80 percent of the time," she says. "The reality is that number is closer to 30 to 40 percent. Physicians and psychiatrists want to believe their patients are taking their meds, and that's part of the challenge with serious mental illness. Doctors will keep changing medicines (or increasing dosage amounts) for patients because they think the drugs are not working. In many cases the patients are simply not taking them."
Redesign The Trial
Those discoveries led Profit to rethink clinical trial design and how technology was being used in trials. She realized that if OPDC wanted to get clinical trial data in real-time, she would need to use tools that could deliver it. For the company's second clinical trial using digital medicine, Otsuka used eConsent, eSource, and eScanning of clinical supplies. This was also the first time Abilify MyCite (aripiprazole with sensor), a combination drug/device approved to track drug ingestion, was used as a study drug.
"I remember being at home working at my computer," says Profit. "I was watching my computer screens and I was able to see the exact moment when a patient ingested our drug. I was so happy I hugged my golden retriever and exclaimed, 'Otsuka did it!'"
Profit was able to see that the patient had completed their eConsent. She was also able to see the eSource data coming in. She was able to verify that the patient checked the chart and could see in real time the patient had ingested their dose. The trial was taking place in California and she was able to view all of this in real time from her home in Maine.
Profit was excited about the data she was seeing, but she knew it wouldn't have real value unless it was integrated. "Our platform has 64 APIs coming from various data sources including CROs, central lab and ECG vendors, wearables and other sources across 40 clinical trials," she says. "We needed to get all our data in one place and allow decision makers to visualize relevant data points in real time. Data-related solutions that facilitate data integration and analytics across clinical study teams was the next step. We previously managed complex tables and listing documents that can stretch to more than 1,000 pages. With features like data dashboards and automated alerts, these solutions make it easier to review trial monitoring reports, manage clinical supplies, and comply with regulations and adhere to internal data governance structures."
Incorporate Digital Therapeutics
For many in the pharma space, digital therapeutics are quickly becoming the new reality. Digital therapeutics are treatment options that use digital (often online) technology to treat a medical or psychological condition. It relies on behavioral and lifestyle changes spurred by a collection of digital impetuses. The methodology uses a variety of digital implements to help manage, monitor, and prevent illnesses in at-risk patients. These treatment options include mobile devices and technologies, apps, sensors, computers, and various Internet of Things devices to modify patient behavior.
"There are currently 490 digital therapeutics in development just in the mental health space," says Profit. "Pharma companies have to realize they are not just competing against other pills. Today, they are competing against digital therapeutics that could potentially take the place of the pill or supplement a pill. There could be no drug involved at all and the therapy could be less invasive. We now know behaviors can be changed by use of a smartphone."
That means pharma must start thinking about new competitors. Partnering with digital therapeutics companies is certainly a possibility and Otsuka just recently announced a collaboration agreement with Click Therapeutics to develop and commercialize a prescription digital therapeutic for treatment of Major Depressive Disorder (MDD). But pharma will also be competing with them for talent. Profit saw an infographic recently that showed companies need data scientists and machine learning talent. In the New York area alone, 3,000 job openings exist, but there are far fewer individuals available who meet the criteria. Therefore, partnering might be necessary to gain access to the available talent.
"More and more companies are getting into the health science space," states Profit. "Companies like Best Buy and home security company ADT. These consumer product companies are in constant contact with the public and that is an advantage for them. Best Buy has invested around $6 billion in life sciences, and we already know that Google and Apple are also making large investments to transform the industry."
Is Your CRO Along For The Ride?
Now that pharma companies are changing how they get their data, will their CROs be adopting those changes as well? Profit thinks their CROs are trying to change as well. She notes Otsuka's CROs are primarily using all of OPDC's internal platforms.
"When it comes to technology, some CROs think they have the Lexus and we have the Toyota," she quips. "The reality is, what they have is less than a Toyota. Still, the system that each company has is not relevant. The need for real-time data is what's important. If you are using smart watches in a study, you want to get the data in real-time. Waiting to get that data is no longer a viable option for us. It was hard for our own teams to make that change, and it will be hard for the CROs to do so as well. Using new, available technologies requires a change of mindset."
In the future, will it be possible for sponsors to get the data they need direct from sites and digital devices? Will bypassing the CRO altogether become an option? If all that becomes required from a CRO is monitoring visits to sites and having discussions with physicians, should pharma take on that responsibility? And will they want to?
"Going forward, not all clinical sites will look like they do now," says Profit. "Will CVS and Walgreen's become clinical trial sites? Will urgent care centers? Will we see more trials going to the patient, as opposed to having the patient come to the trial? These are things we must consider. We need to put our focus on the patient and not the site. That will involve having real discussions about how to truly make trials patient-centric."
There will certainly be naysayers who complain this vision will not work. Profit notes there are colleagues who told her she was crazy when she promoted the idea of conducting trials using a completely e-based platform to deliver digital medicine in patients with serious mental illness. She now makes a point of inviting those naysayers to meetings.
"We know they are going to say that it can't be done," she says. "They will tell you there is no way the FDA will approve your plan. When everyone tells you what you can't do, you begin to have discussions about what you can do. We have a dialogue and discuss what the challenges will be and map out the road forward. We discuss what the trial will look like, the resources required, what the timeline will look like, and what we need to do to manage the change. You can't say, 'We're now going to go direct to patient,' and not change your process. Mapping out the entire process will allow you to stay on track and ultimately deliver better products to patients and consumers who need our speed and flexibility. The reality is everyone wants progress, but no one wants change. Our job as industry leaders is to help people see the significant benefit of changing the clinical trial process for all in the value chain, most especially the patient."
Moto Mods aren't dead yet, if this Moto Z4 leak is to be believed
Motorola's Moto Z4 phone has leaked, and while it isn't much of a surprise that the company would make a fourth iteration of its flagship Android phone, it's the first indication we've seen that its Moto Mod initiative may still be alive and kicking — because you can clearly see the copper contacts for its modular Moto Mods accessories on the back of this alleged phone.
The release of new Moto Mods has slowed over the past couple years, so much so that it was unclear if the initiative had a future. After all, the last big wave of new Mods came along with 2017's Moto Z2 Play. Since then, a promising fold-out keyboard developed by a third-party company was canceled in 2018. In an interview with Engadget at the time, Motorola insisted that it would continue working on Mods for the foreseeable future.
But other than the 5G Moto Mod, which is now available for preorder and only compatible with Verizon's yet-to-launch consumer 5G network, we're not seeing any indication that another big wave of Mods is coming. So, it's possible that the Moto Mods attachment point may exist simply to appease past customers instead of attracting new ones, but we'll have to wait until more information leaks out to get a bigger, better picture.
A few other rumored details have surfaced from publication 91mobiles. The 2019 model may use a Snapdragon 855 processor, which would go a long way to make amends with phone enthusiasts who felt burned by last year's Moto Z3. It used the older Snapdragon 835 while other flagship phones opted for the Snapdragon 845.
The Moto Z4 pictured in the leak appears to have a teardrop notch, new to the Z line but similar to the one found in this year's Moto G7. With regards to the lack of a visible fingerprint sensor in the photo, Moto may opt for an in-display fingerprint reader instead of embedding one in the side of the phone, which it did with the Moto Z3. When he reviewed the Z3 last year, Chris Welch said that the side-mounted reader was "awkward to use," and while an in-display option might reduce the awkwardness, it may not necessarily be better. The Samsung Galaxy S10's in-display solution ended up being "slower and more finicky" than what it used before, though Moto may figure out a way to improve it.
Here is the world's first robotics museum–built by robots, of course The first exhibition of Seoul's Robot Museum will be the robots building the museum itself.
Seoul wants to have the world's very first museum dedicated to robotic science. And the city authorities have decided on the best possible way to build it: use robots, of course.
The museum, designed by Turkish architectural firm Melike Altınışık, is designed to be one of the most recognizable buildings in the center of the Changbai New Economic Center, a newly redeveloped area in the center of northern part of the city.
Its organic form, a semi-sphere that seems to flow in waves to reveal a glass and steel base, will be built by robots. According to the firm's design principal Melike Altınışık, the building has been conceived as a temple to robotic innovation, so the best way they could materialize that ethos was by using robotic arms to assemble the new space.
First, a team of robots will mold the curved metal plates that form the museum sphere using a 3D building information modeling system (basically a CAD system that works with solid objects in real 3D space rather than represent the objects with 2D plans). Robots will assemble the plates, welding and polishing the metal to obtain its final surface appearance.
This process will start in early 2020, with the museum opening its doors about two years after that.
My only question is: Are they using robots to build the robot builders, and, if so, who will build the robots that build those robots and would this infinity loop cause a tear in the space-time continuum that will suck the entire museum into a black hole?
Smartphones are getting weird again, and it could be a sign that the industry is on the brink of another huge change
In recent years, new smartphones from companies like Apple and Samsung have seemed like iterative improvements rather than game-changing releases.
But at Mobile World Congress, brands like Huawei and Nokia debuted new phones with unconventional features and new form factors.
It's unclear if any of these new phones will prove successful, but it's a sign that tech companies are seriously thinking about what comes next after the modern smartphone.
When Steve Jobs unveiled the first iPhone more than 10 years ago, he famously showcased its ability to function as three devices in one: a phone, an iPod, and an Internet communicator. But the breakthroughs that occurred in the years following the iPhone's debut were almost just as impactful the launch of the App Store in 2008, the emergence of larger-screened devices following Samsung's first Galaxy Note in 2011 , the rise of touchless voice controls with the launch of Siri in 2011 followed by the original Moto X in 2013, and the iPhone 5s' TouchID home button that made passcodes feel obsolete in 2012.
Yet it's become increasingly difficult if not impossible to pinpoint new smartphones that have made a similar impact. New models introduced by the industry's biggest players like Apple and Samsung have felt iterative more than revolutionary in recent years.
For example, the biggest differences between the top-of-the-line iPhone Xs Max launched by Apple in September compared to 2017's iPhone X are its bigger and sharper screen, improved water-resistance, more sophisticated processor and enhanced camera improvements that are appreciated but certainly don't fundamentally change how smartphones are used. The same can be said for Samsung's new Galaxy S10 , which offers a superior screen that the company claims offers more accurate color representation than its predecessor and a refreshed design along with a better camera.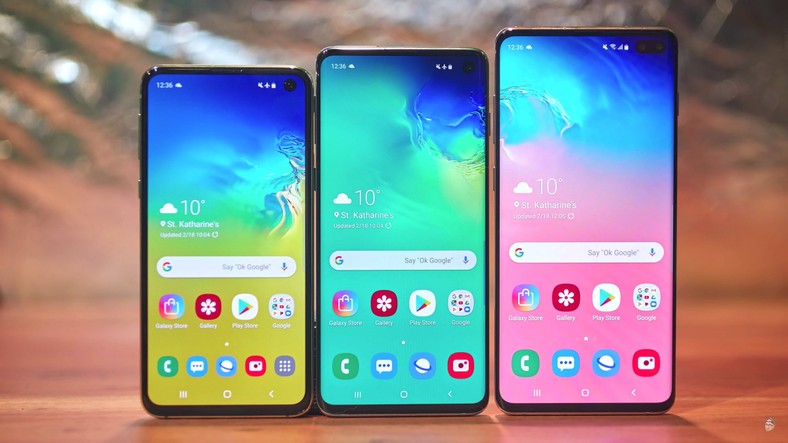 But if the news announced at this year's Mobile World Congress conference is any indication of the future, it looks like smartphones are about to change in a fundamental way. New unconventional phones launched under the Huawei, Energizer, and Nokia brands have made an appearance at the convention this week, boasting features and form factors that are at least exciting and refreshing if nothing else.
Huawei's new foldable phone, the Mate X , features a flexible wraparound display that makes the phone resemble creased paper when folded, while Avenir Telecom's Energizer P18K Pop packs a massive 18,000 mAh battery that gives it 50 days of battery life when in standby mode. HMD Global'sNokia 9 PureView smartphone has a staggering five cameras on its rear. And just ahead of Mobile World Congress, Samsung unveiled its first folding smartphone, the Galaxy Fold , which can run three apps on its screen simultaneously.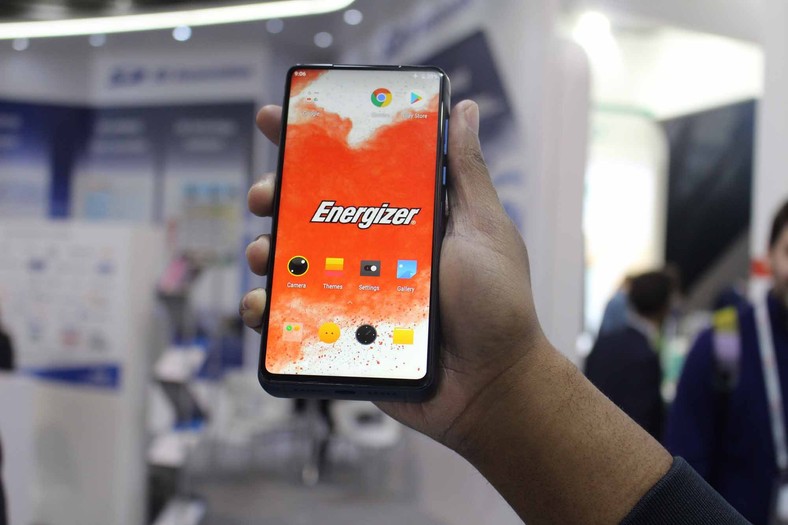 The slowdown in smartphone innovation has seemingly been reflected in sales as well. Global smartphone sales stalled in the fourth quarter of 2018, up just 0.1% compared to the same quarter in 2017, according to Gartner . A team of analysts at UBS led by David Mulholland recently estimated that smartphone units will decline by 5% in 2019, citing a change in consumer buying patterns and lack of innovative features.
"We recognize new features always take time to gain attention in the minds of consumers, but if we look at some of the key new features in the last recent years like FaceID and artificial intelligence, they have been much slower at gaining interest in comparison with features like fingerprint sensors and dual-camera solutions," says a UBS note published on February 14.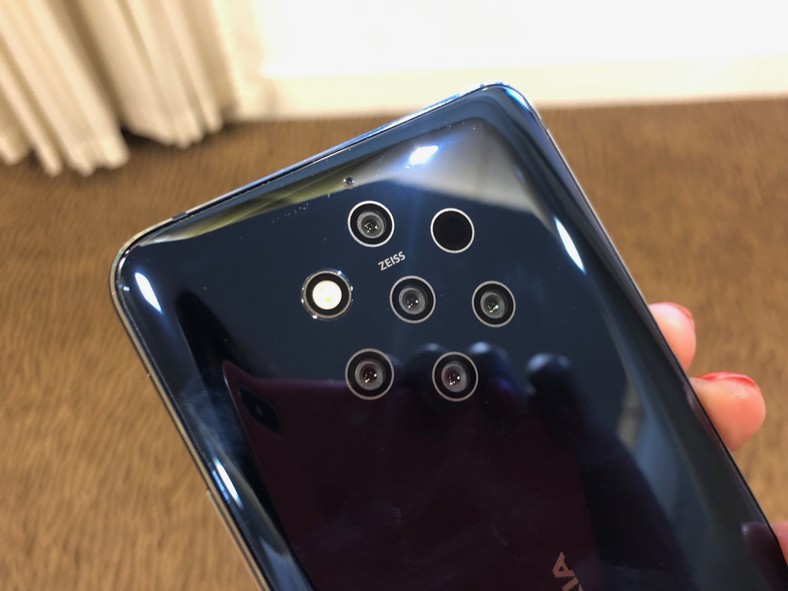 That's not to say these new offbeat devices will play a role in boosting industry sales, and they may not be emblematic of the next major evolution of the smartphone. After all, the feature phones with retractable keyboards that dominated the early 2000s like the T-Mobile Sidekick don't look anything like the sleek rectangular touchscreen smartphones we use today. But the Sidekick and others set the stage for an era in which we use our phones for much more than just texting. These new foldable devices may similarly lay the foundation for whatever comes next. While what exactly that entails remains unclear, one thing is for sure such devices are no longer just prototypes or concepts; they're on the horizon.