Bezos Selfie Controversy Triggers Alarm For Billionaires Worldwide
Even the world's richest person couldn't stop a nude selfie leak.
When Jeff Bezos alleged in a blog post Thursday that he was the victim of blackmail attempts by the publisher of the National Enquirer, he underscored risks particular to billionaires in the digital age.
"The perception among very affluent people is often 'I have this level of wealth, I'm untouchable,'" said Mark Johnson, chief executive officer of Sovereign Intelligence, a McLean, Virgina-based risk analytics firm. "But the systems they have in place for protecting their personal identifiable information are very weak."
Ask any family office about its biggest fears and cybersecurity is near the top. Personal protection no longer involves just bodyguards and a top-notch alarm system. The internet age has seen a massive shift in people storing their most sensitive and personal data online, where it's vulnerable to hacking and intrusion.
'Absolute Disconnect'
Ultra-wealthy individuals are particularly susceptible because so much of their data are often centralized through family offices, which typically lack the robust firewalls and encryption capabilities of banks and large corporations.
Johnson, a former case officer with the Naval Criminal Investigative Service, said he's worked with clients with more than $40 billion in assets who had a "Secret Service-type physical security — probably even better — and yet there was an absolute disconnect between that physical security and the digital protection."
It's unclear how the tabloid obtained Bezos's texts. The Amazon.com Inc. founder, who has a net worth of $133.9 billion, said in his blog post that he'd authorized security chief Gavin de Becker "to proceed with whatever budget he needed" to get to the bottom of the leak.
Security experts say potential entry points for a digital invasion are numerous.
'Legacy Risks'
"We all have devices we carry and they each have their own point of vulnerability," said Kris Coleman, founder of intelligence-services firm Red Five Security.
Banking information, identity data, even health information and travel schedules can expose someone to a breach. Those in billionaires' inner circles are a particular risk for the information they have access to and could share, either maliciously or inadvertently.
"Private, affluent families need to consider themselves targets that are on par with nation states," Coleman said.
Coleman and Johnson are both members of RANE, a network of risk-management professionals from banks, law firms, family offices and corporation.
The wealthy aren't just at risk of losing money through hacks. Their brands, reputations — or, in family office parlance, "legacy" — also can be damaged. On Tuesday, news website Splinter published a trove of racist emails sent and received by TD Ameritrade Holding Corp. founder Joe Ricketts that included anti-Muslim slurs and conspiracy theories. Ricketts, whose family owns the Chicago Cubs, issued a statement on his personal website, apologizing for remarks "that don't reflect my value system."
Protecting Zuckerberg
Providing security services to the growing ranks of the super-rich is an expanding field. Federal agents and military personnel, including former Navy Seals, Secret Service and Mossad agents, SWAT team operators and Scotland Yard detectives, have found second careers protecting billionaires, where they can earn double what they did working for the government.
Facebook Inc. spent $7.3 million in 2017 on personal security for CEO Mark Zuckerberg, an expense the company defended as necessary considering his "position and importance." Last year, the firm said it would give him an additional $10 million annually to beef up his security. Its executive protection program is run by an ex-Secret Service agent, according to her LinkedIn profile.
Amazon spent $1.6 million last year on security for Bezos, according to regulatory filings. His Bezos Family Foundation also has taken physical precautions. For example, the foundation's mailing address is a post office box in a nondescript strip mall in the Seattle area.
De Becker, a best-selling author, made his name as a security consultant to Hollywood celebrities and co-created MOSAIC, an assessment tool that was originally used to analyze threats against Supreme Court justices and members of Congress. He describes himself on the firm's website as "the nation's leading expert on the protection of public figures."
Red Five's Coleman didn't express shock that Bezos's racy text messages were vulnerable.
"My message to affluent families: don't assume you're OK," Coleman said. "Because most of them aren't."
Samsung CEO embarrassed by the Galaxy Fold fiasco, he "pushed it through before it was ready"
The Samsung Galaxy Fold is perpetually coming soon. The Korean company issues a new press release or has an exec do an interview every few weeks reiterating in vague language that the launch is still on, and it will happen sooner rather than later. But time keeps passing and the Fold is still nowhere to be seen in stores.
Samsung co-CEO DJ Koh has now told The Independent that he admits he "missed something on the foldable phone", but the company is in the process of recovery. At the moment more than 2,000 prototypes are being extensively tested so that no new issues will arise.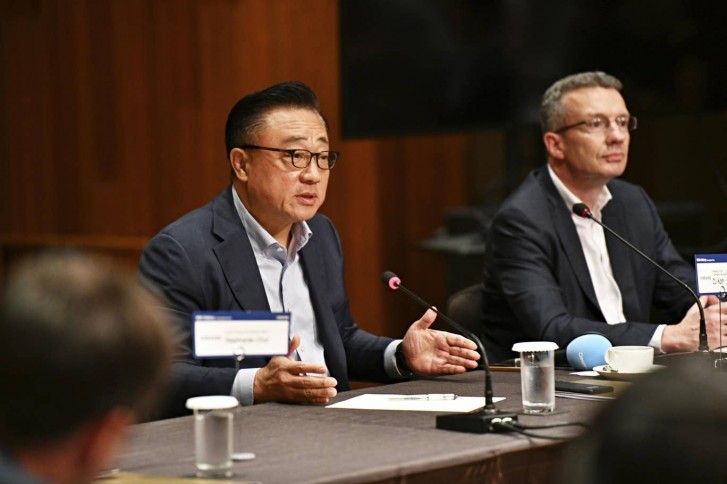 DJ Koh, Samsung Electronics co-CEO
Koh earnestly confesses that "it was embarrassing. I pushed it through before it was ready". He didn't go into more detail – like whether Huawei announcing the Mate X had anything to do with the rushing of the Fold to the market, but we can of course infer that. Then again, seeing what happened to the Fold, Huawei has also decided to push back the release of the Mate X by around three months, which should be coming in September.
Koh is adamant that the Galaxy Fold hasn't been canceled and will indeed launch… at some point. He didn't reveal a specific release date, only saying it will be out "in due course." "Give us a bit more time," he continued. "The last couple of weeks I think we defined all of the issues and all of the problems we couldn't find [before sending to reviewers]."
Source: https://www.gsmarena.com/samsung_ceo_embarrassed_by_the_galaxy_fold_fiasco_admits_he_pushed_it_through_before_it_was_ready-news-37880.php
Russian Gamer Brothers Are the Newest Hidden Billionaires
Russian-born Igor and Dmitry Bukhman are seeking growth to challenge Tencent and Activision.

Almost two decades ago, in a remote Russian city best known for its butter and linen, two brothers shared a bedroom and a Pentium 100-powered computer they used to code their first game.
Wall Street wants a piece of what they've built since.
Playrix has met with some of the biggest banks "and visited their skyscrapers," said Dmitry Bukhman, 34, citing meetings with dealmakers at Goldman Sachs Group Inc. and Bank of America Corp. For now, though, "we are focused on growing the business."
He and Igor Bukhman, 37, are the brains behind Playrix Holding Ltd., the creator of popular games similar to Candy Crush, including Fishdom and Gardenscapes, with more than 30 million daily users from China to the U.S. and annual sales of $1.2 billion, according to Newzoo. That makes the company one of the top 10 iOS and Google Play app developers by revenue, data from researcher AppAnnie show, putting Playrix in the same league as Tencent Holdings Ltd., NetEase Inc. and Activision Blizzard Inc.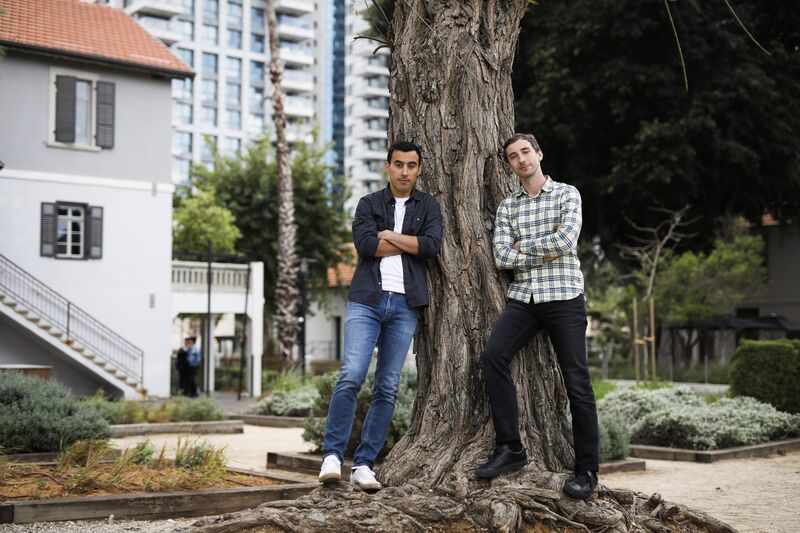 Today, each brother is worth about $1.4 billion, according to the Bloomberg Billionaires Index. They haven't previously appeared in a global wealth ranking.
Their road to riches started in 2001 in the city of Vologda, almost 300 miles (483 kilometers) north of Moscow, where Igor learned from a university professor that he could sell software online. He decided to try with Dmitry, who was still in high school at the time.
"We had no experience, no business understanding whatsoever—everything we could imagine was writing games," Igor said.
The U.S. is Playrix's biggest market, followed by China and Japan, the brothers said in a recent interview in Tel Aviv, where they spend some of their time. The two remotely manage about 1,100 employees, including personnel at its Ireland headquarters and developers in Russia, Ukraine and Belarus.
"For $3 billion we won't sell"
The brothers' first product was a game akin to Xonix in which players must use a cursor to open pieces of a hidden picture before being struck by flying balls. They wrote it during a summer break and generated $60 in the first month and later $100 a month, about half of the average salary in Vologda.
"We thought, 'If one game makes $100, we can write several dozen of them and make a lot of money,"' Igor said.
Their second game, featuring an animated character designed by an outsourced artist, brought in $200 a month. Their copycat of Tetris brought in $700 a month, but the brothers shut that down after learning that the game was protected by a license. In 2004, when the business reached $10,000 of monthly revenue, they registered a legal entity, rented space for an office in the basement of a book warehouse and hired other staff to accelerate production.
In the early years, they sold casual games through sites such as majorgeeks.com or download.com, before moving to bigger platforms like Yahoo! and AOL. Then, within the past decade, games started moving first to Facebook and then smartphones. Many of them were available for free, with users paying only for certain in-game features.
Playrix makes most of its money from in-app purchases and the brothers mostly shun advertising, which detracts from the user experience. Ads generate less than 3 percent of revenue, Dmitry said.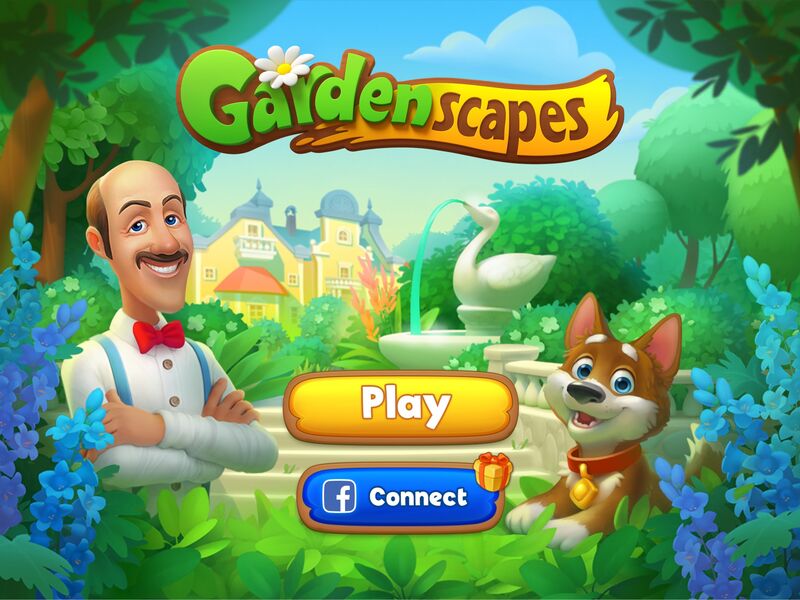 "It was a major challenge for us to switch to developing free-to-play games—that's totally different DNA," Dmitry said. "Free-to-play games aren't games that you develop, release and move on to making another one. They are services that need to be supported constantly as users are waiting for regular updates."
Playrix succeeded in this transition, achieving worldwide recognition over the past three years with Gardenscapes and its sequel, Homescapes, a new variety of match-3 puzzle in which a player completes rows of at least three elements to pass levels and progress through an animated storyline—in this case, helping a butler named Austin renovate a house with a garden.
"Austin engages in dialog with you, you help him to select ways to decorate the mansion, you dive into the history of this character and become related with him," Dmitry said. "This genre variety we introduced—match-3 with meta game—became very successful, and other companies started copying us."
"Playrix is certainly responsible for the first major innovation in the match-3 genre since King Digital Entertainment Plc seemingly had the market locked down with Candy Crush," said Newzoo analyst Tom Wijman. "Playrix managed to add a layer of complexity and 'meta game' to the match-3 genre without driving away casual mobile players."
The company employs several full-time script writers who work on Austin's dialog, and it's always improving the games, Dmitry said.
"It's like apps, like Spotify—people can use them for years," he said. "More and more people are getting accustomed that it's perfectly normal. Why not pay $5 to get pleasure from playing a game on a smartphone rather than watching videos or listening to music?"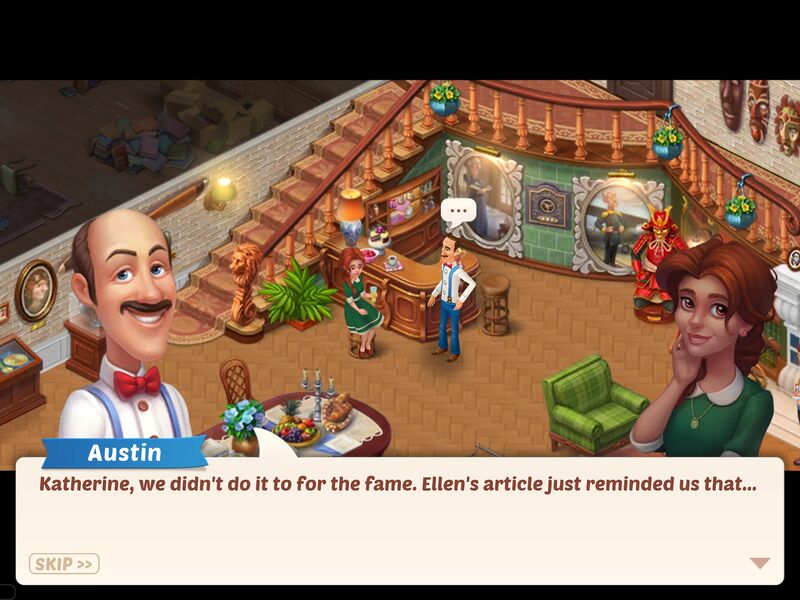 While Playrix hasn't introduced a new title since 2017, the company recently acquired several gaming studios to expand into new genres, Igor said, declining to disclose which studios until it releases games developed by them later this year.
Successful titles attract whales. Activision Blizzard acquired King Digital in 2015 for $5.9 billion, and a year later Tencent led investors in an $8.6 billion deal to acquire a majority stake in "Clash of Clans" maker Supercell Oy.
Could Playrix be next? In February, the Information reported that it could be sold for $3 billion, citing Chinese firms iDreamSky Technology Holdings and FunPlus Game Co. as potential suitors.
The brothers dismissed the report.
"For $3 billion we won't sell," Dmitry said with a smile, while acknowledging that Playrix had been discussing strategic options as recently as last year, noting its meetings with Wall Street banks.
Their goal, for now, is to become a "top-tier gaming company," that rivals Activision Blizzard and Electronic Arts in the West, and NetEase Inc. and Tencent in China, Igor said.
"We want to grow as big as they are, using developer talent from our region—the former USSR and Eastern Europe," he said.
There's no magic number that would compel the Bukhmans to sell the company, because they say money is secondary to doing what they love.
"Some may think that when you have a lot of money, everything becomes different and more interesting, you start doing different things," Dmitry said. "But no. We just keep working."
Boeing working on software update to boost safety, says CEO
Boeing's Chief Executive Officer (CEO) Dennis Muilenburg said  the aircraft manufacturer is taking actions to ensure the safety of its 737 Max jets in the wake of two crashes that killed 346 people.
In an open letter addressed to airlines, passengers and the aviation community, Muilenburg said Boeing will soon release a software update and offer related pilot training for the 737 Max to "address concerns" that arose in the aftermath of October's Lion Air flight that plunged into the Java Sea, killing 189.The planes' new flight-control software is suspected of playing a role in the crashes.
Muilenburg said Boeing representatives are supporting investigation into the cause of last week's crash of an Ethiopian Airlines Max 8 that killed 157.The United States and many other countries have grounded the Max 8s and larger Max 9s as Boeing faces the challenge of proving the jets are safe to fly amid suspicions that faulty sensors and software contributed to the two crashes in less than five months.
The letter reads: "We know lives depend on the work we do, and our teams embrace that responsibility with a deep sense of commitment every day.
"Our purpose at Boeing is to bring family, friends and loved ones together with our commercial airplanes—safely.
"The tragic losses of Ethiopian Airlines Flight 302 and Lion Air Flight 610 affect us all, uniting people and nations in shared grief for all those in mourning.
"Our hearts are heavy, and we continue to extend our deepest sympathies to the loved ones of the passengers and crew on board.
"On safety measures, he said: "Safety is at the core of who we are at Boeing and ensuring safe and reliable travel on our airplanes is an enduring value and our absolute commitment to everyone.
"This overarching focus on safety spans and binds together our entire global aerospace industry and communities.
"We're united with our airline customers, international regulators and government authorities in our efforts to support the most recent investigation, understand the facts of what happened and help prevent future tragedies.
"Based on facts from the Lion Air Flight 610 accident and emerging data as it becomes available from the Ethiopian Airlines Flight 302 accident, we're taking actions to fully ensure the safety of the 737 MAX. We also understand and regret the challenges for our customers and the flying public caused by the fleet's grounding.
"Work is progressing thoroughly and rapidly to learn more about the Ethiopian Airlines accident and understand the information from the airplane's cockpit voice and flight data recorders.
"Our team is on-site with investigators to support the investigation and provide technical expertise. The Ethiopia Accident Investigation Bureau will determine when and how it's appropriate to release additional details.
"Boeing has been in the business of aviation safety for more than 100 years and we'll continue providing the best products, training and support to our global airline customers and pilots.
"This is an ongoing and relentless commitment to make safe airplanes even safer. Soon we'll release a software update and related pilot training for the 737 MAX that will address concerns discovered in the aftermath of the Lion Air Flight 610 accident.
"We've been working in full cooperation with the U.S. Federal Aviation Administration, the Department of Transportation and the National Transportation Safety Board on all issues relating to both the Lion Air and the Ethiopian Airlines accidents since the Lion Air accident occurred in October last year.
"Our entire team is devoted to the quality and safety of the aircraft we design, produce and support. I've dedicated my entire career to Boeing, working shoulder to shoulder with our amazing people and customers for more than three decades, and I personally share their deep sense of commitment.
"Recently, I spent time with our team members at our 737 production facility in Renton, Wash., and once again saw first-hand the pride our people feel in their work and the pain we're all experiencing in light of these tragedies.
"The importance of our work demands the utmost integrity and excellence—that's what I see in our team, and we'll never rest in pursuit of it.
"Our mission is to connect people and nations, protect freedom, explore our world and the vastness of space, and inspire the next generation of aerospace dreamers and doers—and we'll fulfill that mission only by upholding and living our values. That's what safety means to us.
"Together, we'll keep working to earn and keep the trust people have placed in Boeing."