Smartphones are getting weird again, and it could be a sign that the industry is on the brink of another huge change
In recent years, new smartphones from companies like Apple and Samsung have seemed like iterative improvements rather than game-changing releases.
But at Mobile World Congress, brands like Huawei and Nokia debuted new phones with unconventional features and new form factors.
It's unclear if any of these new phones will prove successful, but it's a sign that tech companies are seriously thinking about what comes next after the modern smartphone.
When Steve Jobs unveiled the first iPhone more than 10 years ago, he famously showcased its ability to function as three devices in one: a phone, an iPod, and an Internet communicator. But the breakthroughs that occurred in the years following the iPhone's debut were almost just as impactful the launch of the App Store in 2008, the emergence of larger-screened devices following Samsung's first Galaxy Note in 2011 , the rise of touchless voice controls with the launch of Siri in 2011 followed by the original Moto X in 2013, and the iPhone 5s' TouchID home button that made passcodes feel obsolete in 2012.
Yet it's become increasingly difficult if not impossible to pinpoint new smartphones that have made a similar impact. New models introduced by the industry's biggest players like Apple and Samsung have felt iterative more than revolutionary in recent years.
For example, the biggest differences between the top-of-the-line iPhone Xs Max launched by Apple in September compared to 2017's iPhone X are its bigger and sharper screen, improved water-resistance, more sophisticated processor and enhanced camera improvements that are appreciated but certainly don't fundamentally change how smartphones are used. The same can be said for Samsung's new Galaxy S10 , which offers a superior screen that the company claims offers more accurate color representation than its predecessor and a refreshed design along with a better camera.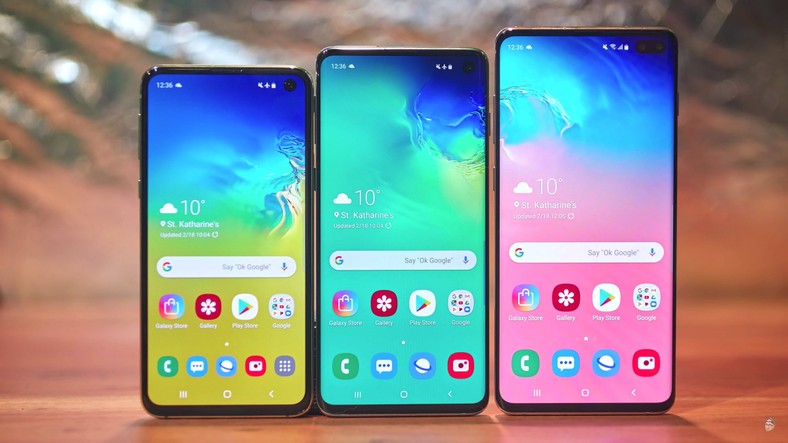 But if the news announced at this year's Mobile World Congress conference is any indication of the future, it looks like smartphones are about to change in a fundamental way. New unconventional phones launched under the Huawei, Energizer, and Nokia brands have made an appearance at the convention this week, boasting features and form factors that are at least exciting and refreshing if nothing else.
Huawei's new foldable phone, the Mate X , features a flexible wraparound display that makes the phone resemble creased paper when folded, while Avenir Telecom's Energizer P18K Pop packs a massive 18,000 mAh battery that gives it 50 days of battery life when in standby mode. HMD Global'sNokia 9 PureView smartphone has a staggering five cameras on its rear. And just ahead of Mobile World Congress, Samsung unveiled its first folding smartphone, the Galaxy Fold , which can run three apps on its screen simultaneously.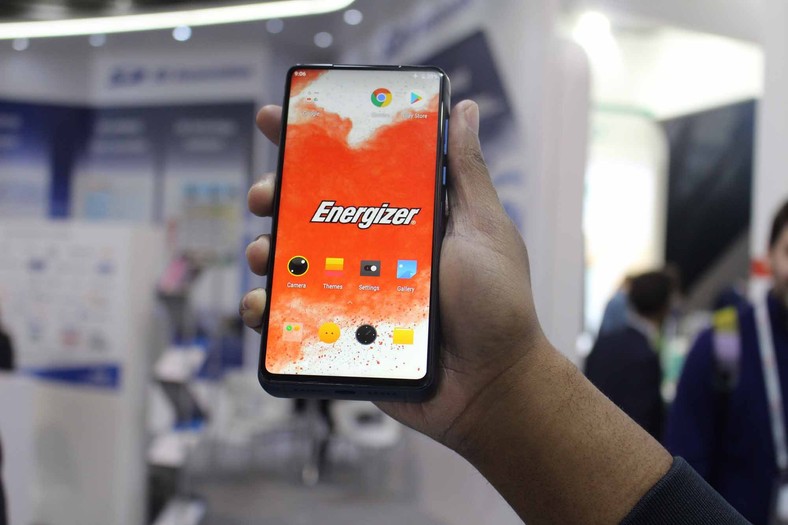 The slowdown in smartphone innovation has seemingly been reflected in sales as well. Global smartphone sales stalled in the fourth quarter of 2018, up just 0.1% compared to the same quarter in 2017, according to Gartner . A team of analysts at UBS led by David Mulholland recently estimated that smartphone units will decline by 5% in 2019, citing a change in consumer buying patterns and lack of innovative features.
"We recognize new features always take time to gain attention in the minds of consumers, but if we look at some of the key new features in the last recent years like FaceID and artificial intelligence, they have been much slower at gaining interest in comparison with features like fingerprint sensors and dual-camera solutions," says a UBS note published on February 14.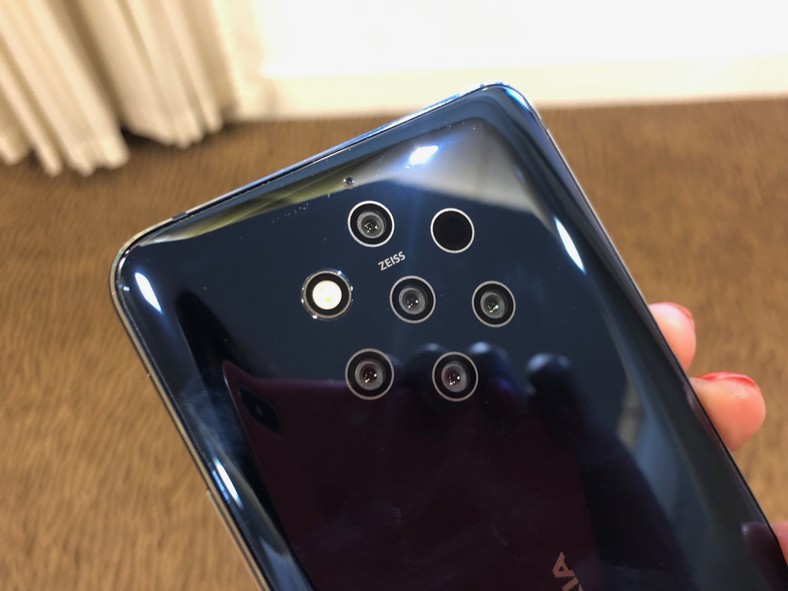 That's not to say these new offbeat devices will play a role in boosting industry sales, and they may not be emblematic of the next major evolution of the smartphone. After all, the feature phones with retractable keyboards that dominated the early 2000s like the T-Mobile Sidekick don't look anything like the sleek rectangular touchscreen smartphones we use today. But the Sidekick and others set the stage for an era in which we use our phones for much more than just texting. These new foldable devices may similarly lay the foundation for whatever comes next. While what exactly that entails remains unclear, one thing is for sure such devices are no longer just prototypes or concepts; they're on the horizon.
New leak seems to confirm the iPhone 11's biggest design change
We have just two more months to go until Apple unveils the iPhone 11, which means we're going to see more and more leaks in the coming weeks as the iPhone 11, 11 Max, and 11R (or whatever Apple ends up calling them) head to production. But we already have a pretty good idea of what to expect from this year's iPhones when it comes to design, and now we have a brand new leak that supports all the previous design leaks
All three iPhone 11 models will have a square-shaped camera module on the back that will contain three lenses on the iPhone 11 and 11 Max, and two lenses on the iPhone 11R. That camera design will force Apple to make some changes you'll never see because they'll be inside the phone. Apple had to figure out how to add that extra lens without affecting the battery life of its new phones, and a leak tells us what that might entail.
According to the following image that someone on SlashLeaks sourced from Facebook, the iPhone 11 will have an I-shaped logic board rather than an L-shaped one, as was the case with the previous iPhone generation.
Image Source: Facebook
Below, you'll find an image from iFixit's iPhone XS teardown that shows the design and location of the logic board in last year's flagship iPhone. You'll also notice that the battery in the iPhone XS phones features an L-shaped design. While you're at it, check out the SIM tray's placement relative to the logic board and the battery:
Image Source: iFixit
As you can see, the logic board is placed on the same side as the rear camera, but it doesn't go all the way down to the bottom of the phone. Moreover, Apple used the space available between the dual camera and the battery for the logic board. That space will now be occupied by an extra camera on the iPhone 11.
Image Source: iFixit
The size of this leaked iPhone 11 logic board isn't mentioned and it's unclear whether it'll stretch from the top all the way to the bottom of the phone. If it's indeed taller than the iPhone XS logic board, then the iPhone 11's battery will also have an I-shape design, being placed right next to the logic board on the left side of the phone. However, let's not forget that the SIM tray should also be placed on the right side of the phone, eating some of the space that could be used by the logic board. With all that in mind, the SIM tray slot might be placed lower on the right side of the iPhone 11 than it is on current models.
The leak also indicates the logic boards are in the making at Apple's suppliers, which means the iPhone 11 supply chain is already shipping parts to Apple's assembler Foxconn. That said, it's still only a leak that won't be confirmed until iFixit tears down the iPhone 11 phones after they're released.
Source: https://bgr.com/2019/07/08/iphone-11-vs-iphone-xs-leak-suggests-a-big-camera-design-change/
VAIO announces tiny laptop with tons of ports
VAIO has announced the SX12, a laptop with a 12.5-inch screen and more I/O options than many far heftier machines. It's the follow-up to the S11, and features much more efficient use of space with a larger screen and keycaps in about the same size body.
Just look at everything you can plug in! That's three USB-A ports, one USB-C for charging, HDMI, a full-size SD card slot, a headphone/mic port, an Ethernet port, and even VGA. The keys now stretch to the edge of the laptop, and the bezels have been slimmed down. The SX12 uses Intel 8th Gen quad-core Core i5 or i7 processors and have an optional LTE module. It weighs 888 grams, or a little under two pounds.
The Verge recently reviewed VAIO's SX14, which this is basically a smaller variant of. We found that it was a practical, lightweight machine with a comfortable keyboard and strong performance. The cramped trackpad and underwhelming battery life were downsides, and you might not expect those to improve in a smaller machine, but the trackpad doesn't appear to have been shrunken any further at least.
The VAIO SX12 will go on sale in Japan this week, priced anywhere between 119,800 yen (~$1,100) to 216,800 yen (~$2,000) based on storage, color options, and processor. No word on a US release yet, but the S11 and SX14 made it over, so there's a good chance that this one will follow.
In any case, it's proof that you can make a thin and light laptop without sacrificing connectivity. Now how about a VAIO P resurrection?
Source: https://www.theverge.com/2019/7/9/20687252/vaio-sx12-announced-price-specs-release-date
Microsoft and Kano are launching a build-your-own Windows 10 PC kit
Kano, educational startup known for creating build-your-own computer kits for kids, has partnered with Microsoft to create a DIY touchscreen laptop that runs Windows 10 S, a lite version of the OS. Called Kano PC, the laptop closely mirrors the design of a Surface PC, with a 11.6" display that latches onto a keyboard case. Everything about the Kano PC, from the transparent backing that reveals the modular pieces of the computer, to the included apps that encourage tinkering with sound and touch, is designed "specifically for the 21st century classroom".
Kano's released DIY computer kits before, but they were powered by Raspberry Pi 3s and Kano's own OS. This time around, it can run full Windows 10 (albeit it in S Mode, which limits it to only runs apps from the Microsoft Store.) The touchscreen PC is powered by a 1.44 GHz Intel Atom x5-Z8350 quad-core processor, 4GB of RAM, and 64GB of storage that's upgradable with a microSD card. There's an HDMI port, a headphone jack, microphone, 2 USB ports, plus WiFi and Bluetooth.
Kids can learn to assemble their computer through instructions presented as a step-by-step storybook, and learn more from an app called "How Computers Work", which also teaches them to code and create emoji with binary code. An education edition of Minecraft will be included in the PC, along with other Microsoft apps like Paint 3D and Microsoft Teams bundled in.
Kano PC is available for preorder on Kano.me for $299.99 USD. It'll launch in the US, Canada, and the UK on October 21st.
Source: https://www.theverge.com/2019/6/19/18628321/microsoft-kano-pc-windows-10-diy-building-kit-kids