Where Is The UX Industry Headed In 2019 & Beyond?
It's 2019, and UX design has come a long way. Most businesses have cottoned on to the value of good UX, and today's consumers expect (and accept) nothing less. We've even made some progress in clearing up the eternal confusion between UX and UI!
As the field matures, it's a great time to contemplate where the industry is headed. In this post, we won't talk about storytelling, AI or the rise of voice. Instead, we'll explore three major shifts in the way that UX designers are thinking and working in this constantly evolving industry.
So what's changing the game in UX this year? Let's take a look.
Calm Technology, Ethical Design & Digital Wellbeing
One truly significant shift we'll see over the next few years is in how we design for the user. Traditionally, user-centered design has meant identifying and solving a real user problem — designing the most intuitive, enjoyable products imaginable. Ultimately, brands want to create experiences that the customer just can't get enough of.
Now, this "can't get enough" mentality is starting to become a huge problem. Surrounded by irresistible apps and digital services that promise to enhance our lives, we've lost the ability to switch off. Smartphone addiction is a very real cause for concern in today's society, and one that brands and designers must actively address.
We are becoming increasingly aware of the dangers of unethical design — from physical inactivity, sleep deprivation and lack of real-world engagement, all the way through to privacy issues, anxiety, and depression.
Up until now, the question has been: "How can we engage our users to the maximum?" In 2019 and beyond, the much more pressing matter for UX designers is: "How can we design user experiences that are healthy?"
How can we design healthy UX?
Google has set out to tackle this very issue with their Digital Wellbeinginitiative, creating "tools and features that help people better understand their tech usage, focus on what matters most, disconnect when needed, and create healthy habits for the whole family." Users can now schedule breaks on YouTube, set high-priority notifications on Gmail to avoid notification overload, and send their smartphone into Do Not Disturb mode with a single voice command.
While such tools and features are a step in the right direction, they still place the responsibility in the user's hands. To truly encourage healthy interactions with technology, we need design that is inherently responsible. Simple tweaks, such as Instagram's "You're all up to date" message that warns against excessive feed scrolling, can have a huge impact on the user experience. The user shouldn't need to actively update their settings or activate certain features; in an ideal world, the design will automatically lend itself to healthy, limited consumption.
So, as brands and technology giants face increasing pressure to put the user's wellbeing first, UX designers will need to redefine the meaning of user-centered design. Calm technology, ethical design, and digital wellbeing will be major industry buzzwords over the next few years as "good UX" becomes synonymous with "healthy UX".
The Design Sprint Era & Rethinking User Research
Back in 2016, Jake Knapp started something of a revolution when he published Sprint — a bestseller that has now become an industry staple. A "five-day process for solving problems and testing new ideas", the Design Sprint method has been steadily rising in popularity. These days, everyone's talking about agile product development and lean UX.
With the focus on building a working, testable prototype as quickly as possible, this raises the question of where and how user research fits into the picture. Jonathan Courtney of Design Sprint agency AJ&Smart goes as far as to say that user research is overrated, claiming that Design Sprints have revealed an "expensive waste of time" in the modern design process.
Does this mean that UX research as we know it is dead?
Not quite. While the Design Sprint methodology is gaining traction, the industry isn't quite ready to do away with UX research altogether. Rather, what we'll see over the next few years is a new approach to UX research emerging — an approach that fits in much more neatly with short sprint cycles.
Cue another soon-to-be industry buzzword: Lean UX research. As the name suggests, lean UX research takes the underlying principles of lean product development and applies them to the traditional, more lengthy research process. Just like lean UX, lean user research focuses on quick decision-making.
So what might lean UX research look like in action?
As a concept very much in its infancy, there are no hard-and-fast rules or established guidelines for conducting lean UX research. However, we are gradually seeing more and more literature on this very topic. Early adopters of lean user research recommend pre-scheduling ongoing user testing sessions well in advance — and on an ongoing basis; sharing meaningful data with relevant stakeholders as soon as you've got it (doing away with lengthy reports), and allowing developers to sit in on usability tests.
Over the coming years, designers will face the challenge of trimming down their research processes while still procuring those all-important insights. UX research in the traditional sense will still hold a critical place in the design process; the trick will lie in knowing when to conduct extensive user research, and when to go lean for optimal results.
The Product Designer vs. UX Designer Debate
The industry has long been debating the validity of UX designer as a job title, and recent years have seen a shift towards more specialist job titles — such as UX researcher, UX writer, and information architect.
Now there's another job title entering the fray: that of the product designer. In a trend which the experts at UX Collective call "the death and rebirth of UX", the evolution of UX designers into product designers reflects an integral shift in responsibilities. Indeed, it's no secret that, as the field matures, UX professionals are expected to understand, and be actively involved in, the overall product strategy and wider business goals. Does this mean, then, that every UX designer is also a product designer?
Are UX designers and product designers interchangeable?
This is where we start wading into murky waters. The reality is, the term "product designer" is as open to interpretation as the term "UX designer", and tends to vary from company to company. In 2019 and beyond, designers and businesses alike will seek to define the product designer role and understand exactly how it differs from that of the UX designer.
A quick Google search will bring up several attempts at outlining the differences between product designers and UX designers. Read any of these articles and you'll soon see that it's not so clear-cut.
John Carter, a self-proclaimed product designer, sums it up nicely when he says: "There is not one MAJOR outstanding difference between the two! There are a few [small] things that make these two disciplines different. The skills are very similar, but it's the questions that each person asks along the way that make the distinction."
Both product designers and UX designers rely heavily on Design Thinking. Both are concerned with creating a user-friendly product, but the product designer takes a more brand-oriented view. While the UX designer might consider how the product feels in the hands of the user, the product designer will be looking at how the product fits into the wider business strategy.
When one stops being a UX designer and crosses over into product design is largely a matter of context. Some companies will look for UX designers with business know-how. Others — such as Google and Facebook — will hire product designers and UX designers entirely separately.
Through 2019 and beyond, the landscape of UX job titles will continue to be complex, controversial, and often contradictory. Those bearing the classic UX designer title will ultimately face a fork in the road: To specialize (UX researcher, information architect, interaction designer…) or to strategize (product designer, product manager…)?
SanDisk's 1TB microSD card is now available
The definitive storage upgrade will cost you $449

SanDisk's 1TB Extreme microSD card is the biggest capacity that it's ever sold, and you can buy one… for $449.99.
As for where you can buy it right now, it's available on SanDisk's store. B&H Photo is also accepting orders for the memory card. Amazon has a product listing, though it's currently unavailable in the US. You can purchase it through Amazon if you live in Spain, Germany, or the UK. Per Tom's Guide, though, depending on where you live, deliveries have been delayed up to three months at the time of writing.
SanDisk's Extreme lineup of microSD cards advertise 160MB/s read and 90MB/s write speeds, and its new high-capacity card follows suit. As such, it's the better choice over SanDisk's Ultra microSD card if you capture a lot of 4K video. File transfers and load times should be a little quicker, too. If you're interested in getting one of these 1TB microSD cards, you should make sure that your device is compatible. Nintendo's FAQ doesn't put a cap on on card sizes accepted by the Switch, though Amazon's Fire tablets top off at 256GB of microSD storage.
Owning the first-ever 1TB microSD card seems cool. But if that distinction isn't as important to you as saving money is, there are a few smaller options that are at their best prices yet. Samsung's 512GB microSD card costs $99.99 at Amazon. Alternatively, SanDisk's Ultra 400GB microSD card is down to $56.99.
Source: https://www.theverge.com/2019/5/15/18626729/sandisks-1tb-microsd-card-available-b-h-photo-amazon-price
For 5G Nokia smartphones, HMD enters into a patent-licensing agreement with Qualcomm
We know that HMD is one of the Android manufacturers supposed to bring a 5G smartphone in 2019. Now, HMD has entered into a patent-licensing agreement with Qualcomm that will allow it to bring its 5G smartphone to the market.
Qualcomm Incorporated (NASDAQ: QCOM) and HMD Global Oy today announced that HMD Global has entered into a direct worldwide license arrangement with Qualcomm to cover branded single-mode and multimode devices manufactured and marketed by HMD Global under the Nokia brand. Under the terms of the agreements, Qualcomm has granted HMD Global royalty-bearing patent licenses to develop, manufacture and sell branded 3G, 4G and 5G single-mode and multimode complete devices.
So, as mentioned in the paragraph taken from the press release Qualcomm has now granted HMD license to develop, manufacture and sell 5G smartphones.
We earlier covered a leak that claims a Nokia 9 PureView successor coming as the first 5G Nokia smartphone in 2019. We can't vouch for the legitimacy of this leak but so far Snapdragon 855 is the processor that can support 5G and is available for production.
Source: https://nokiapoweruser.com/for-5g-nokia-smartphones-hmd-enters-into-a-patent-licensing-agreement-with-qualcomm/
Amazon hints that it may return to the smartphone market after its $170 million Fire phone fiasco
Amazon may yet return to the smartphone market, despite the high-profile flop that was the Fire phone.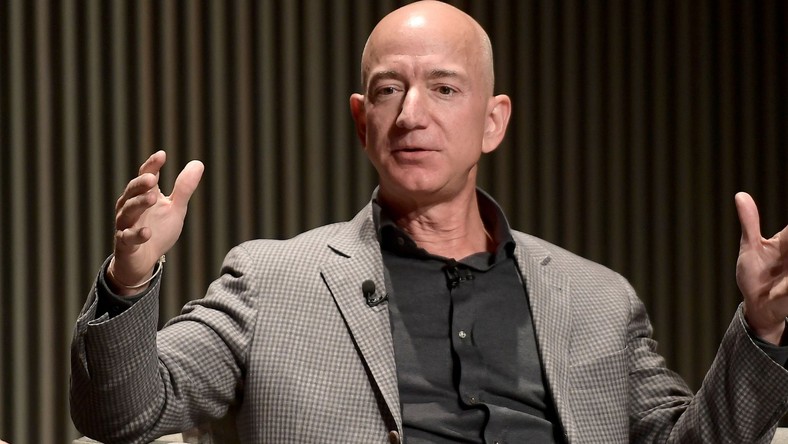 An Amazon executive told The Telegraph that it needs to create a "differentiated idea" to be able to return to the market.
Amazon's first smartphone was a fiasco. The Amazon Fire phone was rolled out in 2014 and pulled a year later, resulting in a $170 million write off.
Analysts say that creating a smartphone today would facilitate the growth of its Amazon Alexa services.
Amazon's first attempt at creating and selling its own smartphone was ultimately a flop but it's not ruling the market out altogether.
Dave Limp, senior vice president of devices and services at Amazon, told The Telegraph , that provided Amazon can create a "differentiated idea" for a smartphone, then it will make a second attempt at this.
"It's a big market segment and it would be interesting," he said. "We need to keep experimenting and the things we want to experiment with are the ones that are truly differentiated."
He Limp: "The answer [to whether we'll try another phone] is the same as to whether we're going to build a personal computer. What we need to do in order to enter into something new is we have to have an idea to differentiate it."
An Amazon spokesperson did not immediately respond to Business Insider's request for comment to confirm whether this is already a work in progress.
Amazon launched its first Amazon Fire phone in 2014 , only to kill it a year later .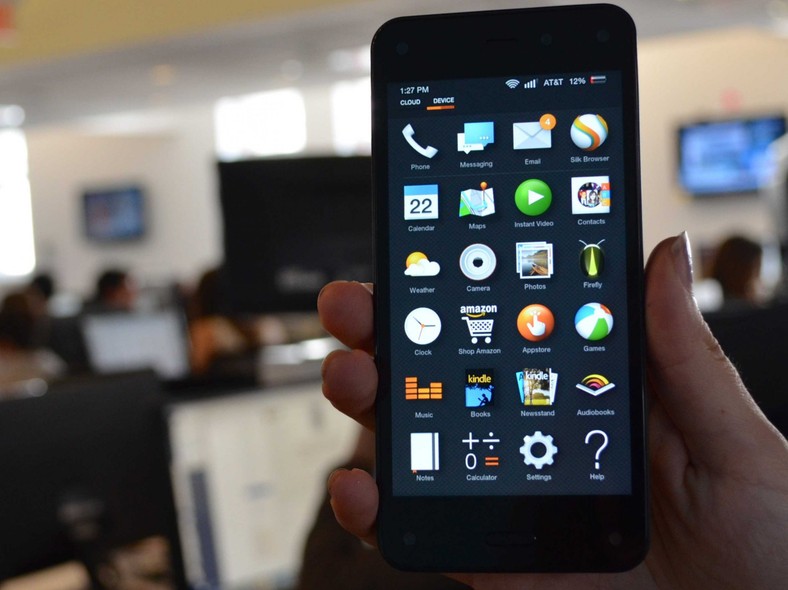 BusinessInsiderAmazon Fire Phone
Just months after it was rolled out, the company admitted to taking a $170 million hit in its earnings because of the Fire phone and related supplier costs. It was also left with $83 million worth of unsold phones after it failed to take off, Fortune wrote at the time.
Limp initially blamed the phone's flop on it being badly priced (its prices were later slashed ). But in comments since then, he has pinned its problems to the fact that Amazon didn't create a product that was differentiated enough for customers. "It just didn't resonate to the next level of masses," he said in 2016 .
Last July , industry analysts began to speculate that Amazon could be developing smartphones once more after it dropped a hint in an earnings release. "We want customers to be able to use Alexa wherever they are," Amazon said in the release.
"We suspect, though this is admittedly speculation, that Amazon will have to re-enter the phone market either directly or indirectly in order to drive Alexa adoption," Benjamin Schachter, a technology analyst at Macquarie wrote in a note to clients at the time.
"We don't see how Alexa can evolve to its fullest potential without being available prominently on the main device that so many people carry everywhere, the smartphone. It is hard to see how they don't do this."
Source: https://www.pulse.ng/bi/tech/amazon-hints-that-it-may-return-to-the-smartphone-market-after-its-dollar170-million/jlp4ffm