The number of mobile malware attacks doubles in 2018, as cybercriminals sharpen their distribution strategies
Four African countries made the list in terms of top 10 countries by share of users attacked by mobile malware; Nigeria climbs from fifth place in 2017 to third in 2018.
Kaspersky Lab (www.Kaspersky.co.za) researchers have seen the number of attacks using malicious mobile software nearly double in just a year. In 2018 there were 116.5 million attacks, compared to 66.4 million in 2017, with a significant increase in unique users being affected. Despite more devices being attacked, the number of malware files has decreased, leading researchers to conclude that the quality of mobile malware has become more impactful and precise. These and other findings are unveiled in Kaspersky Lab's report Mobile malware evolution 2018.
As the world becomes more mobile, the role of smartphones in business processes and day to day life is growing rapidly. In response, cybercriminals are paying more attention to how they are distributing malware and the attack vectors used. The channels through which malware is delivered to users and infects their devices is a key part of the success of a malicious campaign today, taking advantage of those users who do not have any security solutions installed on their phones.
The success of the distribution strategies is demonstrated not only by the increase in attacks, but also the number of unique users that have encountered malware. In 2018 this figure rose by 774,000 on the previous year, to 9,895,774 affected users. Among the threats encountered, the most significant growth was in the use of Trojan-Droppers, whose share almost doubled from 8.63% to 17.21%. This type of malware is designed to bypass system protection and deliver there all sorts of malware, from banking Trojans to ransomware.
"In 2018, mobile device users faced what could have been the fiercest cybercriminal onslaught ever seen. Over the course of the year, we observed both new mobile device infection techniques, such as DNS hijacking (http://bit.do/eKudD), along with an increased focus on enhanced distribution schemes, like SMS spam. This trend demonstrates the growing need for mobile security solutions to be installed on smartphones – to protect users from device infection attempts, regardless of the source," said Viсtor Chebyshev, security expert at Kaspersky Lab.
Four African countries made the list in terms of top 10 countries by share of users attacked by mobile malware – Nigeria in 3rd place at 37.72%, Algeria in 5th place (35.06%), Tanzania in 8th place (31.34%) and Kenya in 9th place with 29.72%.
Other findings in the mobile malware evolution 2018 report include:
In 2018 Kaspersky Lab products protected 80,638 users in 150 countries against mobile ransomware, with 60,176 mobile ransomware Trojans samples detected
In 2018, a fivefold increase in attacks using mobile malicious crypto currency miners was observed
In 2018, 151,359 installation packages for mobile banking Trojans were detected, which is 1.6 times more than in the previous year
In order to protect your devices, Kaspersky Lab security experts advise the following:
Only install mobile applications from official app stores, such as Google Play on Android devices or the App Store on iOS
Block the installation of programmes from unknown sources in your smartphone's settings
Do not bypass device restrictions as this might provide cybercriminals with limitless capabilities to carry out their attacks
Install system and application updates as soon as they are available — they patch vulnerabilities and keep devices protected. Note that the mobile OS system updates should never be downloaded from external resources (unless you are participating in official beta-testing). Application updates can only be installed through official app stores
Use reliable security solutions for comprehensive protection from a wide range of threats, such as Kaspersky Security Cloud(http://bit.do/eKurx)
To learn more about threats to mobile devices, please read the blog post available at Securelist.com. (http://bit.do/eKuiq)
Distributed by APO Group on behalf of Kaspersky.
About Kaspersky Lab:
Kaspersky Lab (www.Kaspersky.co.za) is a global cybersecurity company which has been operating in the market for 21 years. Kaspersky Lab's deep threat intelligence and security expertise is constantly transforming into next generation security solutions and services to protect businesses, critical infrastructure, governments and consumers around the globe. The company's comprehensive security portfolio includes leading endpoint protection and a number of specialized security solutions and services to fight sophisticated and evolving digital threats. Over 400 million users are protected by Kaspersky Lab technologies and we help 270,000 corporate clients protect what matters most to them. Learn more at www.Kaspersky.co.za.
source: Africanews
Twitter will let you pin your favorite lists in its app
The lists feature hasn't received a ton of love from Twitter over the years outside of Tweetdeck, but lists can be extremely useful for organizing accounts by interest or to quickly see the latest tweets from your closest friends. Last month, though, Twitter gave lists a bit more prominence by testing them on the Home tab of its app, and now it's testing an option to quickly switch between tweets about your favorite show or some travel inspiration accounts.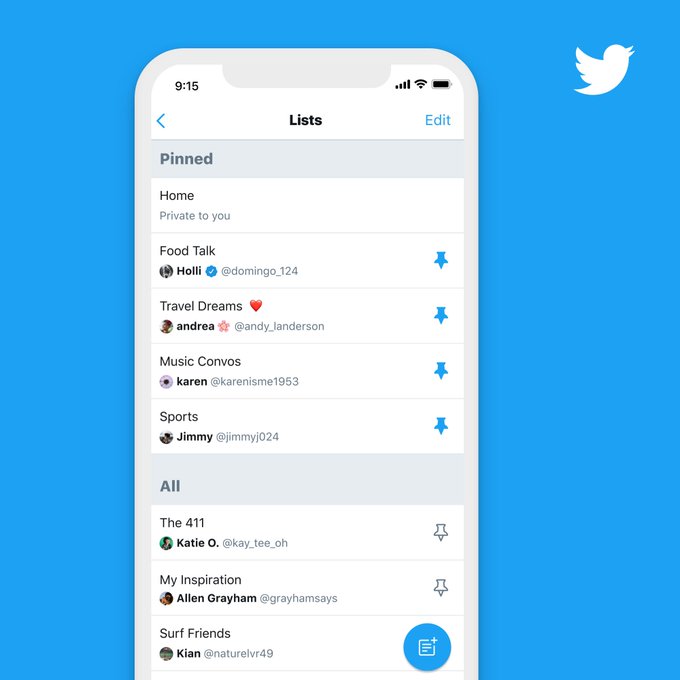 Twitter✔@TwitterReplying to @Twitter

Ready for more customization? Now you can pick which lists will appear and pin them. Just don't let your lists know you're playing favorites. 1,4287:02 PM – Jul 10, 2019423 people are talking about thisTwitter Ads info and privacy
You'll be able to select which lists you can swipe between in the home screen and pin them to the top of your lists page for easier access, whether they're ones you've created or public lists made by others. A Twitter spokesperson confirmed to Engadget this is only a test for now, and a limited number of people will see it in the app for the time being. In any case, by bringing lists to Home, Twitter is aping the utility of apps like Tweetbot, which lets you set a list as your main feed.
Source: https://www.engadget.com/2019/07/10/twitter-lists-home-tab/
WHATSAPP UPDATE FINALLY BRINGS LONG-NEEDED NEW FEATURE FOR ANDROID USERS
A new WhatsApp update is rolling out for Android users that could save countless embarrassing mistakes.
The world's most popular messaging app currently has a flaw that makes it difficult for users to see who they are sending pictures to.
Whenever a message is sent to a contact, the sender only sees a small icon of the recipient's profile picture, making it easy to accidentally send an image to the wrong person.
The new feature makes it clearer who users are sending pictures to by displaying the name of the contact below the profile picture.
Only WhatsApp users on Android devices – including Samsung, Huawei and Sony smartphone owners – will receive the update, as iPhone users already have the feature included in the latest version of WhatsApp for iOS.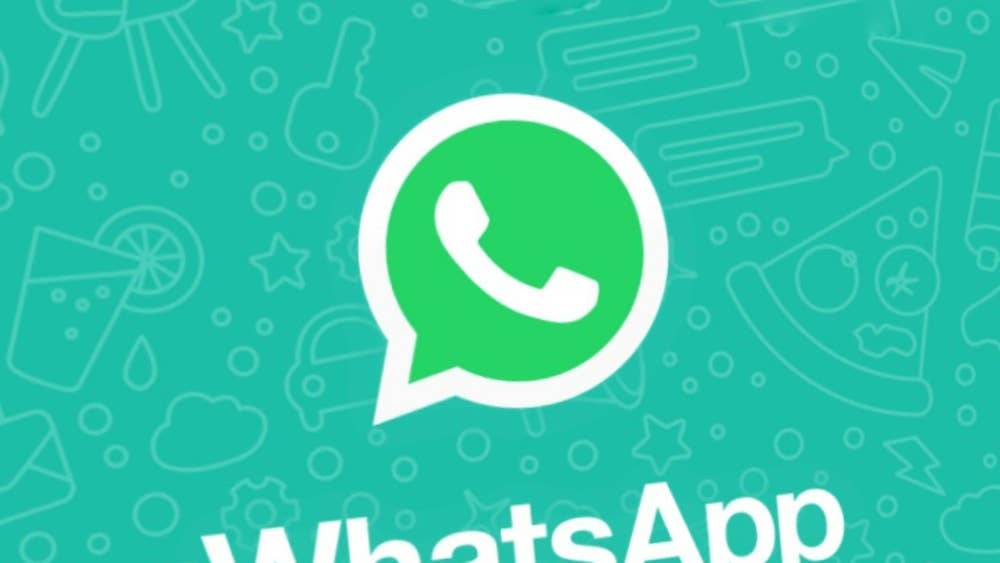 The feature was first spotted by WABetaInfo, which spotted a beta version of the update before it was released more widely.
Users of WhatsApp are still waiting for two of the biggest update's in the messaging app's history, both of which are expected to roll out early next year.
The first is a merger with other messaging services offered by other Facebook-owned apps, including Instagram and Messenger.
It will mean that conversations will carry on seamlessly between people, regardless of which of the apps they are using to communicate.
Facebook confirmed the merger in January, claiming that unifying the underlying messaging infrastructure of the apps will create "the best messaging experiences" for their billions of users.
The second major update will see Facebook's recently announced cryptocurrency Libraintroduced to WhatsApp, allowing users to make and receive payments through the app at the touch of a button.
This is expected to launch at some point in 2020, though no specific date has been set.
Source: https://www.independent.co.uk/life-style/gadgets-and-tech/news/whatsapp-update-latest-version-android-new-feature-app-download-a8973156.html
This is Firefox's new QuantumBar Address Bar design
Firefox 68 will be the first stable version of the web browser that features the rewrite of Firefox's address bar. The new component, called QuantumBar — matching Mozilla's use of the Quantum name since the release of Firefox 57 Quantum — replaces the Awesome Bar in Firefox 68.
The core difference between both address bar implementations lies under the hood. Awesome Bar uses classic Firefox components such as XUL and XBL that are purged from the browser, the QuantumBar web technologies.
Firefox users should not see much of a difference when they are updated to Firefox 68; Mozilla wanted the new implementation to look and feel like the old in the first release.
Mozilla plans to activate the QuantumBar in Firefox 68 and to introduce updates to the address bar in future versions of the web browser.
A new design mockup reveals information about planned changes and experiments.
Mozilla plans to introduce changes to the QuantumBar implementation after the release of Firefox 68. The changes won't be massive in scale but they may improve functionality or change the layout or design of the address bar somewhat.
One of the first changes that Firefox users may notice once the changes land is that the address bar gets a bit bigger when it is selected or when a new tab page is opened. It is a visual indicator that the bar is selected.
The list of suggestions and on-off searches displayed when users start to type in the address bar won't fill the entire browser window width anymore. The suggestions use the same width as the address bar once the change lands.
Firefox continues to highlight the user typed text in the list of suggestions. Mozilla plans to change that for search suggestions however. Search suggestions will have the suggested part highlighted instead to make. Whether that might lead to some confusion as to what gets highlighted when users type in the address bar remains to be seen.
Another useful change is that Firefox "remembers" the current state of input. Current versions of Firefox forget what you have typed if you click outside of the area or switch tabs accidentally. The new implementation displays the last state automatically so that you may continue right away.
The on-off search icons come with descriptive text that explains that the searches are for a single search only and won't change the default search provider in the Firefox browser.
Mozilla plans to run a number of experiments next to these changes that might make their way into the final version of the browser eventually. The following experiments are considered currently:
Display the Top 8 sites from Activity Stream on address bar activation — Firefox displays the top 8 visited sites taken from Activity Stream when the address bar is selected.
Replace one-off searches with Search shortcuts — Instead of running searches when search icons are selected, Firefox would simply open the search engine.
Single SAP — Removes in-content search from Activity Stream and Private Browsing (removes the search bar on New Tab page and other pages)
Search Tips — Provide contextual information to help users understand QuantumBar functionality.
Search Interventions — Intercept Firefox specific-searches to "surface buried functionality".
Firefox 68 is scheduled for a July 9, 2019 release.
Source: https://www.ghacks.net/2019/06/27/this-is-firefoxs-new-quantumbar-address-bar/