Qualcomm and Samsung won't sell 5G modems to Apple
Taiwan's Electronic Times reports that both Qualcomm and Samsung have turned down the opportunity to supply 5G modems for Apple. Given the global patent war between Apple and Qualcomm, the San Diego company's snub is not a huge surprise.
Samsung, however, reportedly gave another reason – not enough supply of its Exynos 51005G modem. Even if Samsung could boost production capacity, it will have leverage over Apple in the negotiations (and Apple loves squeezing its component suppliers for better margins).
Apple's current preferred source of wireless modems, Intel, just doesn't have a 5G modem yet – the XMM 8160 should be ready for 2020, but there's no way it will make it into 2019 iPhones.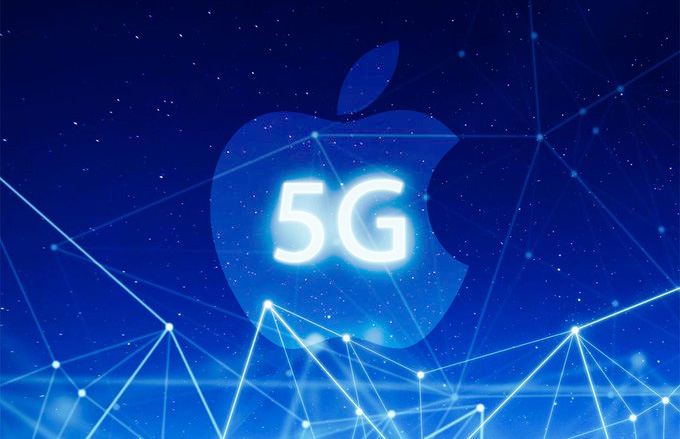 Then there's Huawei's Balong 5000 modem. However, like the Kirin chipsets, Huawei is reluctant to sell its chips to other companies. UniSOC (which you may remember as Spreadtrum) is also working on a 5G modem (after parting ways with Intel), but it's not clear how far along it is, so it's not an option.
This could leave the door open for MediaTek, which has been angling to get the Helio M70modem into iPhones, going as far as accelerating the shipping schedule by six months.
UBS analyst Timothy Arcuri published a report earlier today that paints an even grimmer picture. He says that the MediaTek chip isn't up to Apple standards and claims that Samsung is an unlikely option as well.
Worse still, the report suggests that Intel's timeframe for its 5G modem will be too late for next year's iPhones. With Apple's once-a-year release schedule, this will push the first 5G-connected iPhone to late 2021.
The impact of this delay will depend on the speed of the 5G rollout. Carriers are eager to push new data plans and are building out their networks and analysts believe there will be meaningful 5G availability next year. If consumers flock to 5G, Apple will be in a tough spot.
However, Arcuri posted a target price for Apple's stock that's 10% above the current trading price. A large part of Apple's user base is using older iPhones, so they'll still find value in upgrading to a new 4G model, he says.
Asus Zenfone 6 goes through FCC, schematic shows dual camera
The Asus Zenfone 6 has received its FCC certification, which reveals some details about the upcoming device. One of the documents mentions the SM8150 baseband processor – that's the Snapdragon 855 chipset.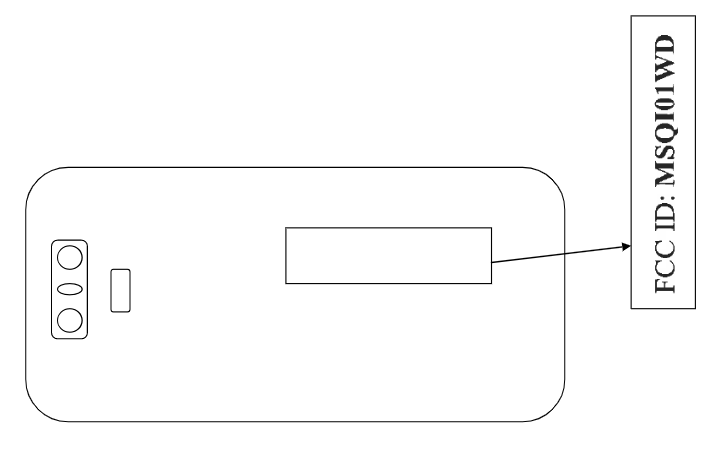 This comes from the FCC label, which will be placed on the back, as shown in this helpful schematic. It looks like the phone will have a dual camera (according to rumors, one of the sensors will have 48MP resolution) as well as a traditional fingerprint reader.
The label also reveals the fast charging support – 18W, same as the Zenfone 5z from last year. Notice that there are two IMEI numbers, meaning this is a dual SIM device.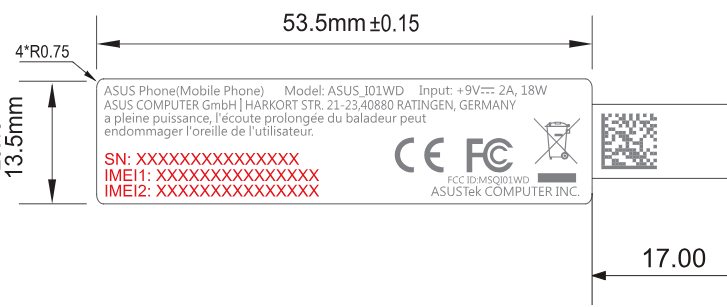 The Asus Zenfone 6 will be unveiled a month from now on May 16. AnTuTu showed a 1080p+ screen, 6GB of RAM and 128GB storage, plus the S855 chipset, of course, which will run Android 9 Pie.
A version of the phone may have an unusual dual slider design
Apple highlights privacy in new services in jab at rivals
Apple says its services respect your digital boundaries — and it wants you to know it.
The company took several opportunities Monday to emphasize user privacy — and indirectly take a jab at rivals — at its splashy, celebrity-laden event in Cupertino, California.
Apple announced a new streaming TV service, a paid subscription level for its news app, a video game service and an Apple-branded credit card, as it tries to push its services businesses to make up for a decline in sales of the iPhone.
The new services will pit Apple against the likes of Google and Facebook in news, and Amazon and Netflix in streaming video. But unlike many of its competitors, Apple said it won't use your news preferences and spending history to sell advertising.
Facebook, Google and other tech companies have come under fire for the amount of data they collect on users to sell advertising. Apple has largely escaped this backlash and has sought to set itself apart by emphasizing its privacy safeguards. Apple has been able to do so because the bulk of its business is in hardware, namely iPhones.
Apple wants to reassure customers that it's still committed to privacy with the new push on services.
It's a way for Apple to remind people that the company is more consumer-friendly than many of its competitors, said eMarketer analyst Paul Verna. He said the strategy is especially important because Apple is a late entrant to the streaming market.
"It doesn't surprise me that they hit that pretty hard," he said. "Apple has always been different from their competitors in that they are not very advertising-centric."
Apple News Plus, which charges $10 a month for articles from some magazines and newspapers, will make article recommendations within the app. Apple said it will not send information about what you read to its servers.
Though publishers will be paid based on how many people read, Apple says data will be collected in such a way that it won't know who read what, just what total time is spent on different stories.
Similarly with its credit card, Apple will store purchase information on devices that the card is tied to. The company said it won't send that information to its servers or sell it to third-party companies for marketing and advertising.
"Apple doesn't know where a customer shopped, what they bought or how much they paid," the company promised in announcing its new credit card, the Apple Card.
The paid gaming and TV streaming services will be ad-free, Apple pledged.
Games won't be able to collect data or track how people play without getting consent, though Apple didn't elaborate on what getting consent entails.
Apple also said its TV service will not share user's personal information with anyone.
Apple tries to take a bite out of credit card industry
Apple is rolling out a credit card that it says is designed to do things no other card can. So how does it actually stack up?
It looks different from a traditional credit card — there's no number on the front and the users' name is etched in metal. The card expands the company's digital Apple Pay services, marrying the physical card to a virtual one and integrating both with the iPhone. And it comes with a bevy of perks — quick sign-up, elimination of most fees, strong security protections and cash back. But industry experts say they aren't impressed — the financial benefits mirror many of those already out there for consumers.
——
WHAT DOES IT COST?
Apple says there are no fees associated with the card. That means no late fee, no annual fee, no international fee and no over-the-limit fees. It also said it aims to have among the lowest interest rates in the industry. Users must have an iPhone to use the card, which comes at a cost. But they will earn cash back on their purchases — 3 per cent on Apple purchases, 2 per cent on those with the virtual card and 1 per cent with the physical card.
"I'm underwhelmed," said Ted Rossman, industry analyst at Creditcards.com. "People will sign up for it, but that will be mostly because they love Apple, not because this card is better than anything that already exists."
He points to the Citi Double Cash card, which offers an easy-to-use 2 per cent back on any purchase. Or the U.S. Bank Altitude Reserve Visa Infinite card, which offers 3 points per dollar on mobile-wallet spending –worth 3 per cent cash back or 4.5 per cent off travel. Rossman said even another branded credit card, the Uber Visa card, comes out on top with 4 per cent cash back on dining purchases.
Apple points out that it is the only card to provide those rewards in real time, so that cash earned can be used immediately. Other companies often make users wait a statement cycle or until the bill has been paid. But WalletHub CEO Odysseas Papadimitriou is dubious people who can afford an iPhone and qualify for the card will need that cash so quickly. He also reiterated that there are better rewards out there, particularly for people with strong credit.
"There are other cards that have better rewards and no annual fee," he said. "There is a healthy market there, so from that perspective there is nothing unique."
A note on the interest rates as well — the card doesn't come out until summer but Apple has said that as of March, the variable annual percentage rate on the card could be anywhere from 13.24 per cent to 24.24 per cent based on creditworthiness. That's right in line with the rest of the market, Rossman said.
——
WHAT ABOUT SECURITY?
Apple prides itself on privacy and security, so no surprise, the card sets itself apart here.
The physical card has no numbers so purchases are made with the embedded chip and the digital version lives in your Apple Wallet on your phone, where it's protected by Face ID or Touch ID. That means that even if someone steals your phone they won't be able to use the card to buy things.
Apple says it won't get information on what you buy with the card or where or for how much. And it says Goldman Sachs, which Apple is working with to provide the card, will use your data only to operate the card — such as help with purchases or fraud protection — but your Apple Card data will not be used for any other purposes.
Even critics concede that the Apple Card technology provides a new layer of protection not available with other cards. And mobile payments, such as Apple Pay, are generally more secure than traditional credit cards.
However, consumers already have zero fraud liability with credit cards, said Papadimitriou. Federal law limits a consumer's fraud liability to $50 but all the major credit card networks — Visa, Discover, American Express and Mastercard — provide zero liability for consumer cards. Apple is working with Mastercard to create the Apple Card. So, he said, the added protection may be more perception than reality for most.
——
HOW EASY IS IT TO USE?
Apple says users will be able to sign up for the card in the Wallet app on their iPhone and begin using it almost immediately. It also tracks spending on the phone in a more user-friendly format, eliminating some of the gibberish that fills a traditional credit card statement.
It also includes some budgeting tools, such as tracking spending and providing estimates of how much interest could be charged on a purchase to help people make an informed decision. It allows users to set up weekly or biweekly payments to better match up with their paychecks. While these perks are nice, there are similar budgeting tools on other cards and the information only incorporates purchases and payments for Apple Pay and the Apple Card, so it's not providing a full financial picture. All the same, Apple users often enjoy the seamlessness of having the information at their fingertips.
There is still some sense of wait-and-see, as the power of the Apple brand and its fan base is strong. In general, though, credit card industry experts say this is a bid by Apple to expand its Apple Pay services. While Apple Pay is the most common of mobile-wallet payment services, only 13 per cent of smartphone users have tried it, according to industry tracking site PYMNTS.com.
"Apple makes great software, but I'm not sure they truly understand consumer needs on this," Papadimitriou said.