New LRC Study Evaluates the Effectiveness of Apple's iPad Night Shift Application
The light emitted by portable electronic devices (PEDs), particularly when used at night, has drawn a great deal of interest among sleep researchers, healthcare professionals, and the media. Research shows that exposure to light at night (LAN) may be associated with poor sleep and may lead to diminished alertness and performance throughout the day. Exposure to LAN can also acutely suppress melatonin, a hormone produced at night and in darkness, which tells the body it is nighttime. The short-wavelength "blue" light emitted by electronics can be especially disruptive to melatonin production, and the proximity to the eye when PEDs are in use only aggravates the threat to getting a good night's sleep.In an effort to address this problem, in 2016 Apple Inc. released the Night Shift application for its line of PEDs, notably including the iPad, which in the third quarter of 2017 was the world's most popular computer tablet and accounted for 25% of the year's global tablet sales. The Night Shift mode permits users to change the screen's color to "more warm" (i.e., less blue light) or "less warm" (i.e., more blue light), without necessarily changing its brightness. A new study from the Lighting Research Center (LRC) at Rensselaer Polytechnic Institute investigated the effectiveness of Night Shift for lessening the impacts of nighttime iPad use on melatonin suppression, a marker of the circadian system. The study, to be published in 2018 by the peer-reviewed journal Lighting Research & Technology, is currently in press and is now available to subscribers online.In the study, LRC researchers Rohan Nagare, Barbara Plitnick, and Mariana G. Figueiro recruited 12 young adults to view iPads between 11:00 p.m. and 1:00 a.m. on four separate nights under four experimental conditions. One of the study's conditions deliberately suppressed participants' melatonin levels by delivering a blue light intervention to the participants' eyes via light-emitting diode (LED) goggles designed by the LRC. A second condition occurred in dim light (< 5 lux), where participants wore orange goggles that filtered blue light, which served as the control for the baseline melatonin suppression calculations. The study also used two spectrally distinct lighting interventions for the iPad that were generated by adjusting the 'color temperature' slide control of the device's Night Shift application to either extreme of its more warm (2837 K) or less warm (5997 K) range. LRC researchers independently measured the correlated color temperature (CCT) of each Night Shift setting as part of the study. Participants exposed to the Night Shift Low CCT (more warm) and Night Shift High CCT (less warm) interventions wore lensless eyeglasses frames fitted with an LRC-developed circadian light meter called a Dimesimeter, which measured eye-level light exposures. Data from the Dimesimeter was used to calculate the circadian stimulus (CS) received by participants during the experiment. Using the LRC's free, downloadable CS Calculator, LRC researchers were able to closely predict the amount of melatonin suppression that was recorded for the participants.Results showed that all three lighting interventions significantly suppressed melatonin over the two hours of each study night. More importantly, there was no significant difference between the effectiveness of the two Night Shift settings. For a two-hour exposure to the iPad, the LRC measured: – 23% melatonin suppression on regular settings (not using Night Shift; from previous Wood et al. study) -19% melatonin suppression while using Night Shift High CCT -12% melatonin suppression while using Night Shift Low CCT The study's main takeaway is that changing screen color alone is insufficient for limiting the impact of PEDs on melatonin levels in the evening, and that screen brightness should also be reduced. Overall, the results of this LRC study may be useful for developers, manufacturers, and users of self-luminous electronic devices by emphasizing considerations other than light spectrum when designing and using display applications for health and wellbeing. In addition to spectral properties, LRC researchers recommend that users also consider lowering the amount of light emitted by PEDs by keeping light levels low, limiting the use of PEDs to one-hour sessions, and avoiding exposures starting at least two hours before bedtime. Better yet, LRC researchers recommend turning off PEDs at least two hours prior to desired bedtimes. Even if melatonin is not suppressed during this interval, these devices can be alerting to the brain and, as a result, can disrupt sleep.
About the Lighting Research Center
The Lighting Research Center (LRC) at Rensselaer Polytechnic Institute is the world's leading center for lighting research and education. Established in 1988 by the New York State Energy Research and Development Authority (NYSERDA), the LRC conducts research in light and human health, transportation lighting and safety, solid-state lighting, energy efficiency, and plant health. LRC lighting scientists with multidisciplinary expertise in research, technology, design, and human factors, collaborate with a global network of leading manufacturers and government agencies, developing innovative lighting solutions for projects that range from the Boeing 787 Dreamliner to U.S. Navy submarines to hospital neonatal intensive-care units. In 1990, the LRC became the first university research center to offer graduate degrees in lighting and today, offers a M.S. in lighting and a Ph.D. to educate future leaders in lighting. Learn more at www.lrc.rpi.edu.About Rensselaer Polytechnic Institute
Founded in 1824, Rensselaer Polytechnic Institute is America's first technological research university. Rensselaer encompasses five schools, 32 research centers, more than 145 academic programs, and a dynamic community made up of more than 7,900 students and more than 100,000 living alumni. Rensselaer faculty and alumni include more than 145 National Academy members, six members of the National Inventors Hall of Fame, six National Medal of Technology winners, five National Medal of Science winners, and a Nobel Prize winner in Physics. With nearly 200 years of experience advancing scientific and technological knowledge, Rensselaer remains focused on addressing global challenges with a spirit of ingenuity and collaboration.
A new security flaw in Intel chips called 'Zombieload' impacts PCs and servers (INTC)
Researchers that found the last huge Intel security hole have found a new one.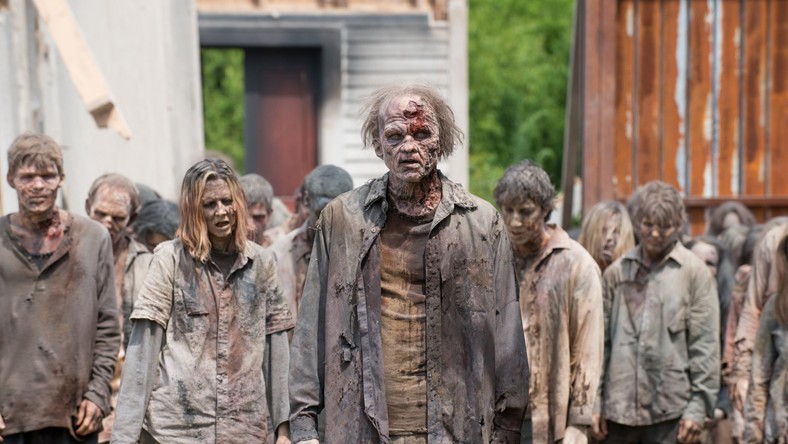 This time, however, Intel and the rest of the industry were ready with patches.
The hole impacts just about every PC and server that uses any kind of Intel processor.
It lets hackers potentially see your web history, your passwords and the your disk encryption keys.
The same researchers that found the Intel Spectre and Meltdown flaws which sent Intel and the whole tech industry reeling has found another problem with Intel chips. And they say this vulnerability, named ZombieLoad, impacts PCs and servers of all flavors if they run Intel chips.
The good news is that the researchers have already reported it to Intel and other vendors, and security patches are being issued now.
Intel has already patched several of its current processors, and it released microcode that will patch others, it tells Business Insider. Among the Intel chips that are vulnerable are the Xeon, Broadwell, Sandy Bridge, Skylake, Haswell chips, Kaby Lake, Coffee Lake, Whiskey Lake, Cascade Lake, Atom and Knights processors, the company reported.
Intel has given this vulnerability a security rating of "medium." PC makers Apple and Microsoft have also issued patches. As have browser makers Google and Mozilla.
While all of this sounds like a yawn just another hole that vendors are patching it is creating hubbub because it is another example of an entirely new type of security hole that impacts modern processors. It follows the discovery of the so-called Meltdown, Spectre, and Foreshadow holes in processors, which came to light last year.
And there are a lot of vulnerable Intel processors out there in the world that need to be patched. However, chips that have already been patched from the Spectre hole are less vulnerable toZombieLoad , Intel says.
ZombieLoad is eye-popping because it allows hackers to see things like browser history, website content, user keys, and passwords, or system-level secrets, such as disk encryption keys. In other words, it may give hackers the literal keys to the secrets locked away through encryption on your computer. And it can be used on PCs and servers, even those in the cloud, although the big cloud vendors like Microsoft and Google have been given warnings to patch before the researcher went public with this hole.
An Intel spokesperson explains that the company is already well aware of this new security hole, which has the technical name of Microarchitectural Data Sampling (MDS):
"Microarchitectural Data Sampling (MDS) is already addressed at the hardware level in many of our recent 8th and 9th Generation Intel Core processors, as well as the 2nd Generation Intel Xeon Scalable Processor Family. For other affected products, mitigation is available through microcode updates, coupled with corresponding updates to operating system and hypervisor software that are available starting today.
We've provided more information on our website and continue to encourage everyone to keep their systems up to date, as its one of the best ways to stay protected. We'd like to extend our thanks to the researchers who worked with us and our industry partners for their contributions to the coordinated disclosure of these issues."
Zombieload was discovered and reported by security researchers Michael Schwarz, Moritz Lipp, Daniel Gruss (of the Graz University of Technology) and Jo Van Bulck (of the computer science research group at KU Leuven university.)
These guys are becoming so famous in the security worlds that with this new hole, they've become aTwitter internet meme.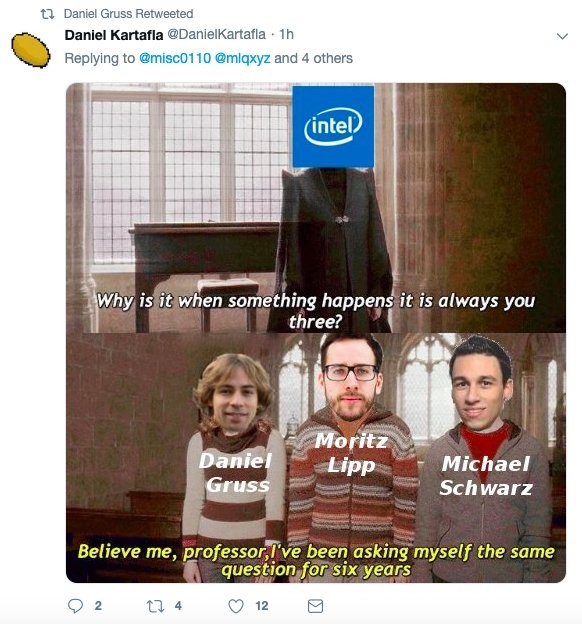 Intel security researcher mem
Source: https://www.pulse.ng/bi/tech/a-new-security-flaw-in-intel-chips-called-zombieload-impacts-pcs-and-servers-intc/8njdgls
Galaxy Note 10 may use Samsung's latest 64-megapixel camera
Samsung has unveiled a new 64-megapixel ISOCELL Bright GW1 image sensor today which is great news for the Galaxy Note 10. Given that the new sensor is expected to enter mass production in the second half of this year, there's a good chance that we might see it on the company's next flagship smartphone.
This new image sensor for mobile devices offers a higher resolution compared to any other sensor on the market right now. No wonder Samsung describes it as the "industry's highest resolution" sensor for mobile cameras.
Galaxy Note 10 may feature a 64-megapixel camera
The 64-megapixel ISOCELL Bright GW1 has the highest resolution in Samsung's 0.8μm-pixel image sensor lineup. It relies on the pixel-merging Tetracell technology to produce bright 16-megapixel images in low-light and detailed 64-megapixel images in well-lit conditions. It does that by merging four pixels into one while the color filter is descrambled for full-resolution 64-megapixel shots in good lighting.
There's even support for real-time high dynamic range (HDR) of up to 100-decibels which provides "richer hues," according to Samsung. The dynamic range of a conventional image sensor is around 60dB while that of the human eye is typically around 120dB.
Samsung has also announced an updated 48-megapixel ISOCELL Bright GM2 sensor today. The updated sensor also gets Tetracell technology in addition to a remosaic algorithm for well-lit environments. This should improve picture quality by reproducing colors that feel more natural and vivid. Much like the 64-megapixel sensor, the new 48-megapixel sensor also gets Super PD for high-performance phase detection auto-focus.
48-megapixel sensors have become quite common on smartphones now. Samsung's Galaxy A80 has one as well. The company is clearly hoping to gain a lead in the megapixel wars with its new 64-megapixel camera. Samsung says that the sensor will enter mass production in the second half of this year. Therefore, it's quite possible that we might see it on the Galaxy Note 10.
Source; https://www.sammobile.com/2019/05/09/galaxy-note-10-samsungs-64-megapixel-camera/
Avengers Endgame: Four things consumers learnt about Nokia phones at the movie premiere
Whether you call it the end of an era or the most anticipated movie of 2019, you are not wrong in both instances. Avengers: Endgame premiered earlier in the week and Nigerian fans were not left out as they trooped to the IMAX Cinema, Lagos, in their hundreds to share in this excitement.
Interestingly, HMD Global, the home of Nokia phones, being one of the partners of the Premiere, gave out free tickets to 30 lucky fans. Not only that, the brand was also present at the Premiere to share in the excitement of fans in order to make the event more memorable for them and it was not surprising to see attendees' troop to the Nokia phone stand to interact with the brand in their quests to know more about its offerings.
Here are key things attendees learnt from engaging with Nokia Mobile at the Premiere.
Nokia smartphones get better with time: With Nokia smartphones, it is no longer just about specs, but about the experience throughout the life of a device – an experience that just keeps getting better. What this means is that Nokia smartphones have an unmatched track record of keeping your smartphones up to date with latest innovations from Google – from AI powered Adaptive Battery to Google Assistant across the range.
All these, in addition to our promise of 2 year OS updates and 3 years of monthly security updates, ensure that your Nokia smartphones keep getting better.
Your smartphone should never stop learning your needs: If anything, your smartphone should learn about your needs and be able to predict your next move before you do. This is another addition that distinguishes Nokia smartphones from the rest. For instance, features like App Actions learns usage to predict what you are about to do. Connecting you headphones? Your favourite playlist is already cued up. There's also Slices, which brings the most relevant bits of your favourite apps to the home screen, making them available in an instant. With improved AI innovation, your Nokia smartphone is always learning, improving with every update, for an experience that just keeps getting better.
Do not dare Nokia Smartphones: Well, yes, when it comes to the battle of superiority, do not dare a Nokia smartphone. Delivering on its commitment to pure, secure and up-to-date Android (which means as soon as a new Android OS is available, Nokia smartphone fans can upgrade their current Android version to the new one), users of competing brands were challenged to a software competition at the movie premiere and as expected almost all of them lost. While all our smartphones from Nokia 3 upwards can be upgraded to the new Android 9 Pie from whatever version they came with when bought, most competing brands cannot do this. As such, users of other brands are stuck with the Android version their phone came with, thereby, missing out on new innovations from Google.
Nokia 4.2 is an amazing budget phone: Attendees who interacted with the new Nokia 4.2 could testify that this is a budget phone with a difference. Going for just N55,000, the Nokia 4.2 combines cutting-edge experiences with beautiful craftsmanship, AI innovation and dual rear cameras to bring you all the experiences you expect from the latest smartphone for a fraction of the price you'd expect to pay.
Source: https://ynaija.com/avengers-endgame-four-things-consumers-learnt-about-nokia-phones-at-the-movie-premiere/