Meizu 17 will likely be the company's first 5G phone, might bring portless design
Meizu's recently released 16s is the company's flagship device for 2019 but according to new speculations, Meizu is hard at work on its successor which will also bring 5G capabilities for the first time in the manufacturer's lineup. An image from the recent China Unicom Partner Conference revealed the slogan for the upcoming device reading "meet the new 5G era, Meizu 17 is coming". We've also got some leaked hands-on images courtesy of a Weibo user.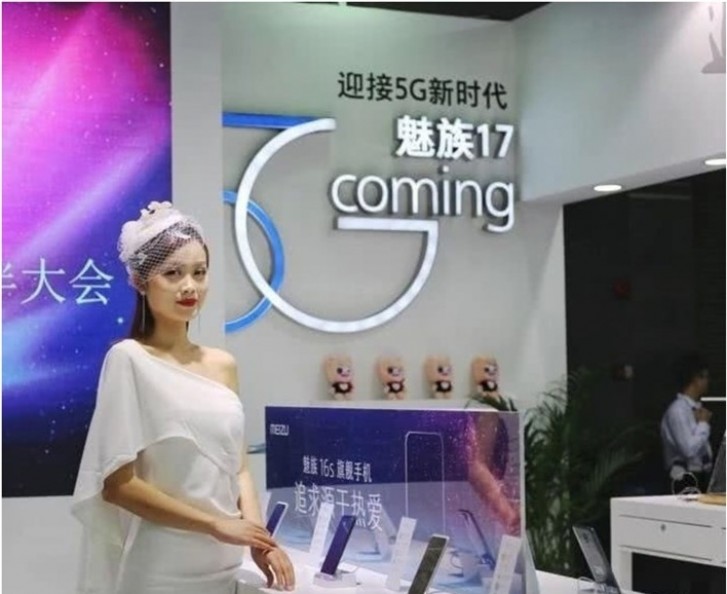 According to speculations, the new phone will adopt the portless design from the Meizu Zeroconcept phone, which failed to make its way to the market after its crowdfunding campaign flopped. Alongside the unique design, The Meizu 17 will also feature flagship-grade internals as the true successor of the 16s.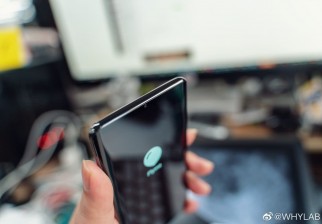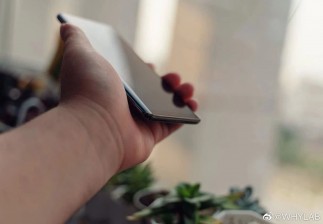 Meizu 17 hands on
If the Meizu 17 is to resemble the Meizu Zero we can expect it to feature a 6-inch Super AMOLED display with a built-in fingerprint scanner. In terms of cameras, we should see a 20MP selfie shooter on the front with a dual 20MP + 12MP combo on the back. The phone will probably run on the Snapdragon 855 and will come with 6/8GB RAM and 128/256GB storage options.
Source: https://www.gsmarena.com/meizu_17_will_likely_be_the_companys_first_5g_phone_might_bring_portless_design_-news-36827.php
SanDisk's 1TB microSD card is now available
The definitive storage upgrade will cost you $449

SanDisk's 1TB Extreme microSD card is the biggest capacity that it's ever sold, and you can buy one… for $449.99.
As for where you can buy it right now, it's available on SanDisk's store. B&H Photo is also accepting orders for the memory card. Amazon has a product listing, though it's currently unavailable in the US. You can purchase it through Amazon if you live in Spain, Germany, or the UK. Per Tom's Guide, though, depending on where you live, deliveries have been delayed up to three months at the time of writing.
SanDisk's Extreme lineup of microSD cards advertise 160MB/s read and 90MB/s write speeds, and its new high-capacity card follows suit. As such, it's the better choice over SanDisk's Ultra microSD card if you capture a lot of 4K video. File transfers and load times should be a little quicker, too. If you're interested in getting one of these 1TB microSD cards, you should make sure that your device is compatible. Nintendo's FAQ doesn't put a cap on on card sizes accepted by the Switch, though Amazon's Fire tablets top off at 256GB of microSD storage.
Owning the first-ever 1TB microSD card seems cool. But if that distinction isn't as important to you as saving money is, there are a few smaller options that are at their best prices yet. Samsung's 512GB microSD card costs $99.99 at Amazon. Alternatively, SanDisk's Ultra 400GB microSD card is down to $56.99.
Source: https://www.theverge.com/2019/5/15/18626729/sandisks-1tb-microsd-card-available-b-h-photo-amazon-price
For 5G Nokia smartphones, HMD enters into a patent-licensing agreement with Qualcomm
We know that HMD is one of the Android manufacturers supposed to bring a 5G smartphone in 2019. Now, HMD has entered into a patent-licensing agreement with Qualcomm that will allow it to bring its 5G smartphone to the market.
Qualcomm Incorporated (NASDAQ: QCOM) and HMD Global Oy today announced that HMD Global has entered into a direct worldwide license arrangement with Qualcomm to cover branded single-mode and multimode devices manufactured and marketed by HMD Global under the Nokia brand. Under the terms of the agreements, Qualcomm has granted HMD Global royalty-bearing patent licenses to develop, manufacture and sell branded 3G, 4G and 5G single-mode and multimode complete devices.
So, as mentioned in the paragraph taken from the press release Qualcomm has now granted HMD license to develop, manufacture and sell 5G smartphones.
We earlier covered a leak that claims a Nokia 9 PureView successor coming as the first 5G Nokia smartphone in 2019. We can't vouch for the legitimacy of this leak but so far Snapdragon 855 is the processor that can support 5G and is available for production.
Source: https://nokiapoweruser.com/for-5g-nokia-smartphones-hmd-enters-into-a-patent-licensing-agreement-with-qualcomm/
Amazon hints that it may return to the smartphone market after its $170 million Fire phone fiasco
Amazon may yet return to the smartphone market, despite the high-profile flop that was the Fire phone.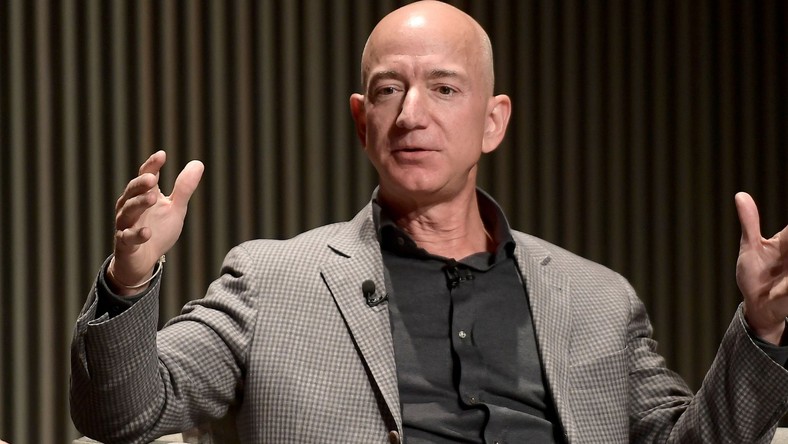 An Amazon executive told The Telegraph that it needs to create a "differentiated idea" to be able to return to the market.
Amazon's first smartphone was a fiasco. The Amazon Fire phone was rolled out in 2014 and pulled a year later, resulting in a $170 million write off.
Analysts say that creating a smartphone today would facilitate the growth of its Amazon Alexa services.
Amazon's first attempt at creating and selling its own smartphone was ultimately a flop but it's not ruling the market out altogether.
Dave Limp, senior vice president of devices and services at Amazon, told The Telegraph , that provided Amazon can create a "differentiated idea" for a smartphone, then it will make a second attempt at this.
"It's a big market segment and it would be interesting," he said. "We need to keep experimenting and the things we want to experiment with are the ones that are truly differentiated."
He Limp: "The answer [to whether we'll try another phone] is the same as to whether we're going to build a personal computer. What we need to do in order to enter into something new is we have to have an idea to differentiate it."
An Amazon spokesperson did not immediately respond to Business Insider's request for comment to confirm whether this is already a work in progress.
Amazon launched its first Amazon Fire phone in 2014 , only to kill it a year later .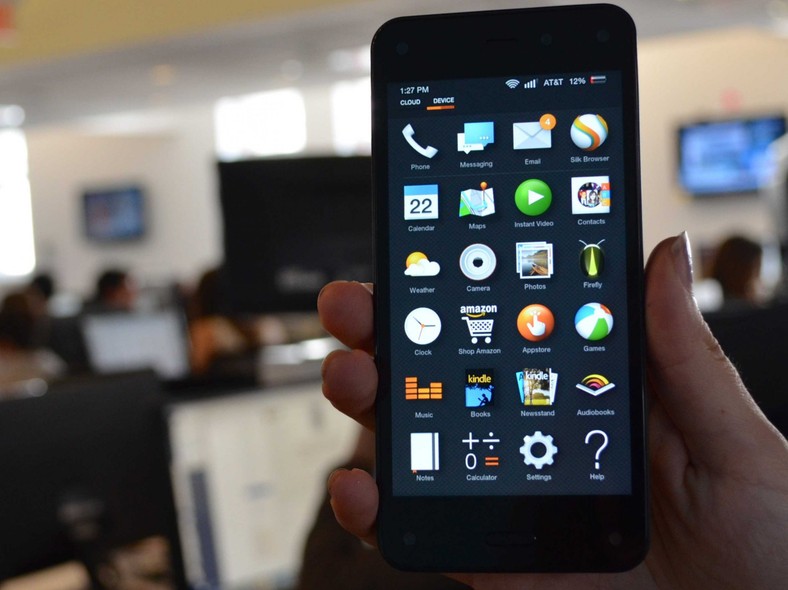 BusinessInsiderAmazon Fire Phone
Just months after it was rolled out, the company admitted to taking a $170 million hit in its earnings because of the Fire phone and related supplier costs. It was also left with $83 million worth of unsold phones after it failed to take off, Fortune wrote at the time.
Limp initially blamed the phone's flop on it being badly priced (its prices were later slashed ). But in comments since then, he has pinned its problems to the fact that Amazon didn't create a product that was differentiated enough for customers. "It just didn't resonate to the next level of masses," he said in 2016 .
Last July , industry analysts began to speculate that Amazon could be developing smartphones once more after it dropped a hint in an earnings release. "We want customers to be able to use Alexa wherever they are," Amazon said in the release.
"We suspect, though this is admittedly speculation, that Amazon will have to re-enter the phone market either directly or indirectly in order to drive Alexa adoption," Benjamin Schachter, a technology analyst at Macquarie wrote in a note to clients at the time.
"We don't see how Alexa can evolve to its fullest potential without being available prominently on the main device that so many people carry everywhere, the smartphone. It is hard to see how they don't do this."
Source: https://www.pulse.ng/bi/tech/amazon-hints-that-it-may-return-to-the-smartphone-market-after-its-dollar170-million/jlp4ffm