Avengers Endgame: Four things consumers learnt about Nokia phones at the movie premiere
Whether you call it the end of an era or the most anticipated movie of 2019, you are not wrong in both instances. Avengers: Endgame premiered earlier in the week and Nigerian fans were not left out as they trooped to the IMAX Cinema, Lagos, in their hundreds to share in this excitement.
Interestingly, HMD Global, the home of Nokia phones, being one of the partners of the Premiere, gave out free tickets to 30 lucky fans. Not only that, the brand was also present at the Premiere to share in the excitement of fans in order to make the event more memorable for them and it was not surprising to see attendees' troop to the Nokia phone stand to interact with the brand in their quests to know more about its offerings.
Here are key things attendees learnt from engaging with Nokia Mobile at the Premiere.
Nokia smartphones get better with time: With Nokia smartphones, it is no longer just about specs, but about the experience throughout the life of a device – an experience that just keeps getting better. What this means is that Nokia smartphones have an unmatched track record of keeping your smartphones up to date with latest innovations from Google – from AI powered Adaptive Battery to Google Assistant across the range.
All these, in addition to our promise of 2 year OS updates and 3 years of monthly security updates, ensure that your Nokia smartphones keep getting better.
Your smartphone should never stop learning your needs: If anything, your smartphone should learn about your needs and be able to predict your next move before you do. This is another addition that distinguishes Nokia smartphones from the rest. For instance, features like App Actions learns usage to predict what you are about to do. Connecting you headphones? Your favourite playlist is already cued up. There's also Slices, which brings the most relevant bits of your favourite apps to the home screen, making them available in an instant. With improved AI innovation, your Nokia smartphone is always learning, improving with every update, for an experience that just keeps getting better.
Do not dare Nokia Smartphones: Well, yes, when it comes to the battle of superiority, do not dare a Nokia smartphone. Delivering on its commitment to pure, secure and up-to-date Android (which means as soon as a new Android OS is available, Nokia smartphone fans can upgrade their current Android version to the new one), users of competing brands were challenged to a software competition at the movie premiere and as expected almost all of them lost. While all our smartphones from Nokia 3 upwards can be upgraded to the new Android 9 Pie from whatever version they came with when bought, most competing brands cannot do this. As such, users of other brands are stuck with the Android version their phone came with, thereby, missing out on new innovations from Google.
Nokia 4.2 is an amazing budget phone: Attendees who interacted with the new Nokia 4.2 could testify that this is a budget phone with a difference. Going for just N55,000, the Nokia 4.2 combines cutting-edge experiences with beautiful craftsmanship, AI innovation and dual rear cameras to bring you all the experiences you expect from the latest smartphone for a fraction of the price you'd expect to pay.
Source: https://ynaija.com/avengers-endgame-four-things-consumers-learnt-about-nokia-phones-at-the-movie-premiere/
A new security flaw in Intel chips called 'Zombieload' impacts PCs and servers (INTC)
Researchers that found the last huge Intel security hole have found a new one.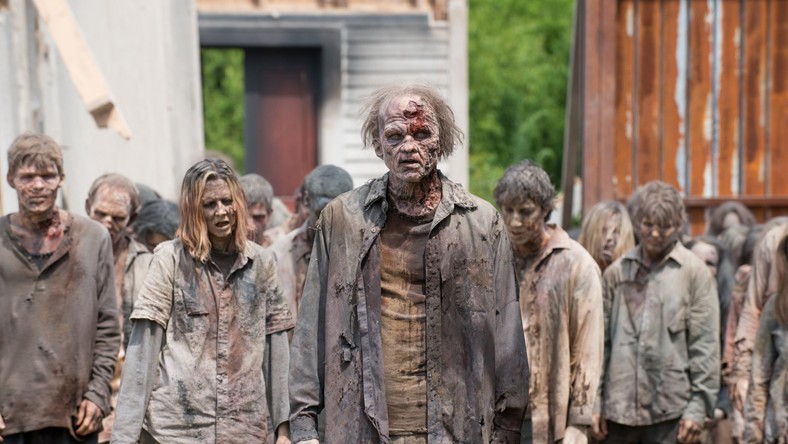 This time, however, Intel and the rest of the industry were ready with patches.
The hole impacts just about every PC and server that uses any kind of Intel processor.
It lets hackers potentially see your web history, your passwords and the your disk encryption keys.
The same researchers that found the Intel Spectre and Meltdown flaws which sent Intel and the whole tech industry reeling has found another problem with Intel chips. And they say this vulnerability, named ZombieLoad, impacts PCs and servers of all flavors if they run Intel chips.
The good news is that the researchers have already reported it to Intel and other vendors, and security patches are being issued now.
Intel has already patched several of its current processors, and it released microcode that will patch others, it tells Business Insider. Among the Intel chips that are vulnerable are the Xeon, Broadwell, Sandy Bridge, Skylake, Haswell chips, Kaby Lake, Coffee Lake, Whiskey Lake, Cascade Lake, Atom and Knights processors, the company reported.
Intel has given this vulnerability a security rating of "medium." PC makers Apple and Microsoft have also issued patches. As have browser makers Google and Mozilla.
While all of this sounds like a yawn just another hole that vendors are patching it is creating hubbub because it is another example of an entirely new type of security hole that impacts modern processors. It follows the discovery of the so-called Meltdown, Spectre, and Foreshadow holes in processors, which came to light last year.
And there are a lot of vulnerable Intel processors out there in the world that need to be patched. However, chips that have already been patched from the Spectre hole are less vulnerable toZombieLoad , Intel says.
ZombieLoad is eye-popping because it allows hackers to see things like browser history, website content, user keys, and passwords, or system-level secrets, such as disk encryption keys. In other words, it may give hackers the literal keys to the secrets locked away through encryption on your computer. And it can be used on PCs and servers, even those in the cloud, although the big cloud vendors like Microsoft and Google have been given warnings to patch before the researcher went public with this hole.
An Intel spokesperson explains that the company is already well aware of this new security hole, which has the technical name of Microarchitectural Data Sampling (MDS):
"Microarchitectural Data Sampling (MDS) is already addressed at the hardware level in many of our recent 8th and 9th Generation Intel Core processors, as well as the 2nd Generation Intel Xeon Scalable Processor Family. For other affected products, mitigation is available through microcode updates, coupled with corresponding updates to operating system and hypervisor software that are available starting today.
We've provided more information on our website and continue to encourage everyone to keep their systems up to date, as its one of the best ways to stay protected. We'd like to extend our thanks to the researchers who worked with us and our industry partners for their contributions to the coordinated disclosure of these issues."
Zombieload was discovered and reported by security researchers Michael Schwarz, Moritz Lipp, Daniel Gruss (of the Graz University of Technology) and Jo Van Bulck (of the computer science research group at KU Leuven university.)
These guys are becoming so famous in the security worlds that with this new hole, they've become aTwitter internet meme.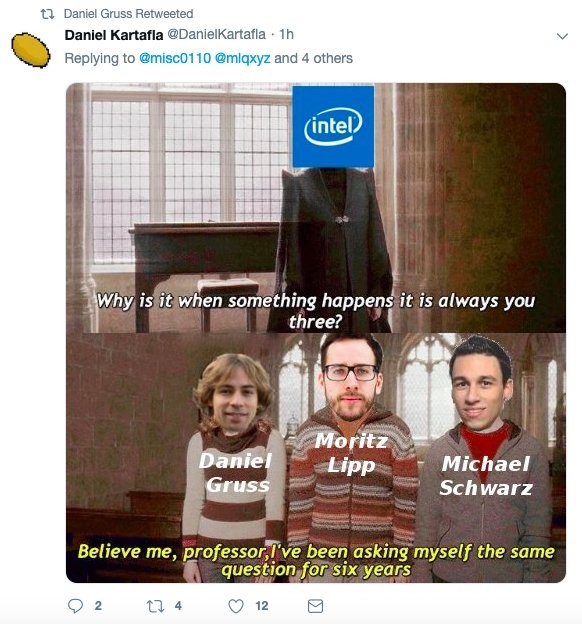 Intel security researcher mem
Source: https://www.pulse.ng/bi/tech/a-new-security-flaw-in-intel-chips-called-zombieload-impacts-pcs-and-servers-intc/8njdgls
Galaxy Note 10 may use Samsung's latest 64-megapixel camera
Samsung has unveiled a new 64-megapixel ISOCELL Bright GW1 image sensor today which is great news for the Galaxy Note 10. Given that the new sensor is expected to enter mass production in the second half of this year, there's a good chance that we might see it on the company's next flagship smartphone.
This new image sensor for mobile devices offers a higher resolution compared to any other sensor on the market right now. No wonder Samsung describes it as the "industry's highest resolution" sensor for mobile cameras.
Galaxy Note 10 may feature a 64-megapixel camera
The 64-megapixel ISOCELL Bright GW1 has the highest resolution in Samsung's 0.8μm-pixel image sensor lineup. It relies on the pixel-merging Tetracell technology to produce bright 16-megapixel images in low-light and detailed 64-megapixel images in well-lit conditions. It does that by merging four pixels into one while the color filter is descrambled for full-resolution 64-megapixel shots in good lighting.
There's even support for real-time high dynamic range (HDR) of up to 100-decibels which provides "richer hues," according to Samsung. The dynamic range of a conventional image sensor is around 60dB while that of the human eye is typically around 120dB.
Samsung has also announced an updated 48-megapixel ISOCELL Bright GM2 sensor today. The updated sensor also gets Tetracell technology in addition to a remosaic algorithm for well-lit environments. This should improve picture quality by reproducing colors that feel more natural and vivid. Much like the 64-megapixel sensor, the new 48-megapixel sensor also gets Super PD for high-performance phase detection auto-focus.
48-megapixel sensors have become quite common on smartphones now. Samsung's Galaxy A80 has one as well. The company is clearly hoping to gain a lead in the megapixel wars with its new 64-megapixel camera. Samsung says that the sensor will enter mass production in the second half of this year. Therefore, it's quite possible that we might see it on the Galaxy Note 10.
Source; https://www.sammobile.com/2019/05/09/galaxy-note-10-samsungs-64-megapixel-camera/
Police detectors to warn mobile phone-using drivers
Mobile phone detectors are to be used by police to find drivers using devices at the wheel.
The Thames Valley and Hampshire forces are rolling out the technology to show when motorists are using their phones.
A sign will flash at the driver telling them to stop using their mobile – but the detectors cannot tell if it is a driver or passenger using the phone.
The mother of Aimee Goldsmith, 11, killed by a driver using a phone, said it was a "step in the right direction".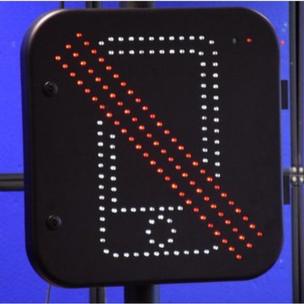 The technology will not be used as an "enforcement tool", the forces said, but was instead aimed at educating motorists and identifying offending "hotspots".
Kate Goldsmith's daughter was one of four people killed in the crash when lorry driver Tomasz Kroker was using his phone at the wheel in 2016.
She said Aimee's death was "completely avoidable".
"Most mothers look forward to planning their daughter's weddings. I had to plan Aimee's funeral," she said.
Ms Goldsmith said she had confronted drivers using their phones behind the wheel since her daughter's death.
"I have stopped a few people and said, 'you're using a mobile phone – it's actually a driver like you that killed my daughter'," she said.
She said the detectors were "not a perfect solution" to convict offenders but were "a step in the direction".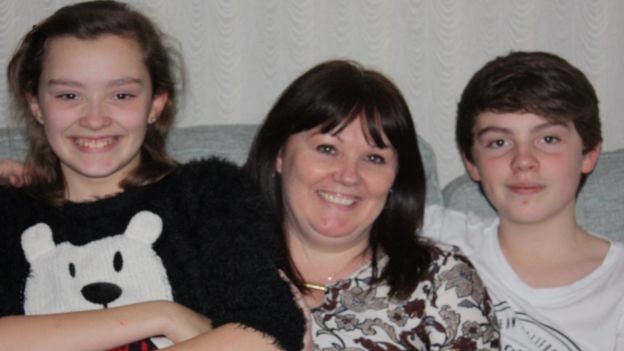 Kroker killed Aimee, her stepbrothers Ethan Houghton, 13, Joshua, 11, and their mother Tracy, 45, when he ploughed into stationary traffic at 50mph on 10 August 2016.
He was jailed for 10 years after admitting four counts of causing death by dangerous driving and footage showed him on his phone at the moment of impact.
A judge said the 30-year-old's attention had been so poor he "might as well have had his eyes closed" before the crash on the A34 near Newbury.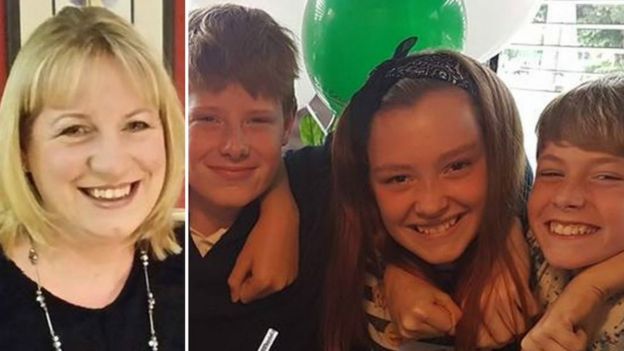 How does the technology work?
Thames Valley Police and Hampshire Constabulary have developed the technology with Westcotec Ltd.
The system, which cannot record footage, was initially tested in Norfolk last year.
The detector picks up 2G, 3G and 4G signals and will therefore flash to alert people in cars who are using phones to call, text or data.
If people are using a Bluetooth hands-free device, the detector will recognise this and not flash.
The technology cannot distinguish if a passenger or a driver of a vehicle is using a phone and so the sign will be activated regardless of who is using the mobile.
The forces say the two detectors, which cost £6,000 each, will be located on the A34 in Oxfordshire but will be posted at different locations throughout the Thames Valley and Hampshire to start – but more could be rolled out.
Drivers caught using a mobile phone while driving are currently fined £200 and given six points on their licence.
Matt Barber, deputy police and crime commissioner for Thames Valley, said the system was "not fool-proof", but added the police needed to "make it as socially unacceptable to use your mobile whilst driving as it is to drink and drive".
PC Liz Johnson, a roads safety officer, said research suggested a driver was four times more likely to crash if they were using a phone and twice as likely to be involved in a fatal collision when texting compared with drink-driving.
"It is vital that people take notice and stop using their mobile phones whilst driving," she added.