Huawei's Honor 20 might just feature 4 rear cameras
Honor is in the final stages of preparation to launch the Honor 20 series, and they are surely going all out for this one. Even though they have managed to keep a solid lid on the information around this phone for a while, we have gleaned in the past that this device could feature four camera sensors on the back.
It seems the brand has confirmed the same in a new taser image which states 'Fantastic beauty, four photos.'
Of course, this is as vague as it gets, but it could be what we are thinking too. If this were to be true, there is a high chance we see the massive 48MP sensor from Sony be the main camera to be supported by a 16MP super wide-angle lens, and two 2MP cameras – one for depth sensing and the other being a third sensor for detailing, maybe.
These cameras will, no doubt, be something to look forward to. Likewise, they could have one of the best Night Modes to expect – given that the president of the brand shared a Night Mode picture from one of their upcoming devices once but blurred it out for effect.
For now, we have the leaks to rely on for other possible specs.
Going in line with other massive units for this year, there s a high chance the Honor 20 carries a 6.26-inch camera with almost perfect bezel-less screen, save for the hole in the screen. 6GB and 128GB configurations will help this phone give many other units on the market a run for their money, and the in-house HiSilicon Kirin 980 chipset will keep things going.
Perhaps one of the most impressive arrangements is the fingerprint scanner being on the power button, since the phone doesn't have one the back nor under the screen (this is an LCD screen, so that's understandable).
With Android 9 Pie coming with it out of the box, it remains to see which one of these specs are correct, and what we might have missed.
Source: https://www.naijaandroidarena.com/huaweis-honor-20-might-just-feature-4-rear-cameras/
These are the improvements Samsung has made to the Galaxy Fold
Samsung delayed the launch of the Galaxy Fold after some of the review units it handed out last month failed. The device was supposed to be released in the United States on April 26 and a week later in markets across Europe. That didn't happen and the company still hasn't confirmed a new release date.
It took back all of the review units and said that the display protection would be improved. A new report out of South Korea details the improvements that Samsung has made to its first foldable smartphone.
New report details Galaxy Fold improvements
According to the report, Samsung has tucked the protective layer on top of the display into the body. This will not allow the user to peel off the layer. The display on some review units had broken for precisely this reason. The users had removed the protective layer on top just because it looked like a screen protector. Samsung did say during its press briefings for the Galaxy Fold that this layer is not to be removed. It would be a good idea to tuck the layer into the body so that customers don't try to pull on it absentmindedly.
There was also a small gap at the top and bottom parts of the hinge. Substances like dirt or lint could get in and lodge beneath the display, causing lasting damage. The report says that Samsung will reduce this gap to prevent foreign substances from getting in. We had also pointed out that the company needed to place warning statements prominently about the protective layer on the packaging itself. While that wasn't the case on review units, the consumer units will have more warnings.
These improved units are now reportedly being tested with mobile carriers in South Korea. Samsung is expected to announce a new Galaxy Fold release date this month. The handset is said to arrive in June. Samsung mobile boss DJ Koh has also said that the company will confirm a new release date sooner rather than later.
Source: https://www.sammobile.com/2019/05/15/improvements-samsung-made-galaxy-fold/
Samsung insider teases breakthrough phone design coming in the second half of 2019
A Samsung insider who is perhaps best known for sharing details about brand new phones well ahead of their official announcements is back teasing that some sort of breakthrough smartphone design is coming in the second half of the year. It's unclear at this time whether he's talking about a Samsung phone or not, but the leaker did say recently that Samsung will be among the companies to deliver this brand new design.
Ice Universe is the leaker in question, a constant presence in smartphone news. He posted the following Galaxy Note 7 images on Twitter teasing that a "better-designed phone" is coming later this year.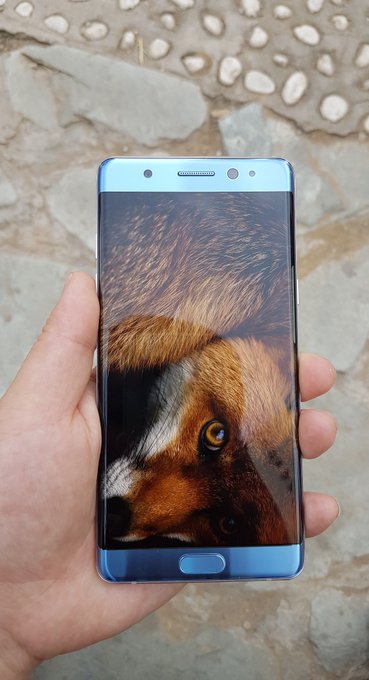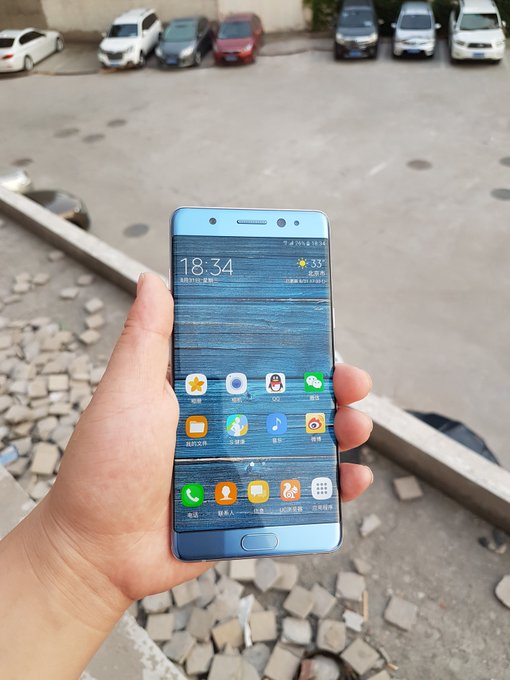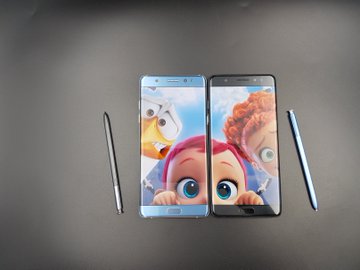 Why do you prefer Galaxy Note7? Is it because of its excellent design? Fortunately, I kept some photos of it. You will see a better-designed phone in the second half of the year.
The Galaxy Note 7 represents Samsung's biggest disaster to date. The phone was very well received, but then Samsung had to deal with a plethora of battery incidents, from explosions to fires. The phone was recalled and ultimately canceled, and Samsung had to deal with all the blowback. The Note 7 recall actually forced Samsung to delay the launch of the Galaxy S8 in early 2017, as it was still investigating the Note 7 and putting additional safety measures in place to prevent similar incidents from occurring in the future.
No matter how great the Galaxy Note 7 design may have been, it's still a 2016 phone, and smartphone design has come a long way since. The Galaxy S8 was Samsung's first phone with an Infinity display. That screen morphed into the Infinity-O screen of this year's Galaxy S10, which is what we expect to see on the Note 10 come August.
Samsung (and everyone else in the business) has tried to continuously increase the size of the screen at the expense of the bezels. Some did with it notches, pop-up selfie cams or slider phones. Others put two screens on the phone. And Samsung created hole-punch displays. The first foldable phones were also unveiled earlier this year, with one of them stealing the show back at the Mobile World Congress in 2019. So we already have smartphone designs better that are miles better than the Galaxy Note 7.
How could Samsung or anyone else further perfect the smartphone design? The only thing nobody has done is to sell a phone with a selfie camera placed under the screen. That would be the perfect all-screen phone design, and something we expect to see in stores in the not-too-distant future. But is it ready for 2019?
Ice Universe seems to know something we don't, and he's not sharing more details about it. However, since he's teasing it with the help of Note 7 pics, it's easy to assume Samsung is behind this new handset design, and that the Galaxy Note 10 could be the device he's referring to.
Source: https://bgr.com/2019/05/15/galaxy-note-10-design-vs-android-and-iphone-leaker-teases-innovation/
Xiaomi outs Mi Mural TV with a 65-inch Super Thin Wallpaper style design
LG's Wallpaper TV seems to have a new competitor in town as Xiaomi has just unveiled its premium Mi Mural TV with a beautiful 65-inch custom Samsung display panel. The highlight of the new TV model is its super thin form factor that sticks to the wall like a painting. True to its design, Xiaomi is also offering a bunch of artworks in 22 genres and from 45 artists to be showcased on its new TV.
The Xiaomi Mi Mural TV has an overall thickness of just 13.9mm with a flat back design. This helps it stay flush to the wall, like a wall painting. Clearly, Xiaomi is looking to attract people who are fans of Samsung's Frame and LG's Wallpaper TVs.
Xiaomi managed to achieve this design by incorporating its power supply in the lower host. So, the speakers, motherboard, and even the power supply unit is integrated in the host at the bottom. The TV just houses a 65-inch custom Samsung 4K screen, which ensures its super thin form factor. Further, the frame gets a hint of blue enhancing the overall aesthetics.
The screen and the host are connected by a new MiPort line developed by the company. Xiaomi reports that this one line houses 30 cables inside, including its high-power supply and high-resolution video signal wire. If you are looking for specific figures, then note that this MiPort line supports 18Gbps HD signal transmission and 400W high power supply.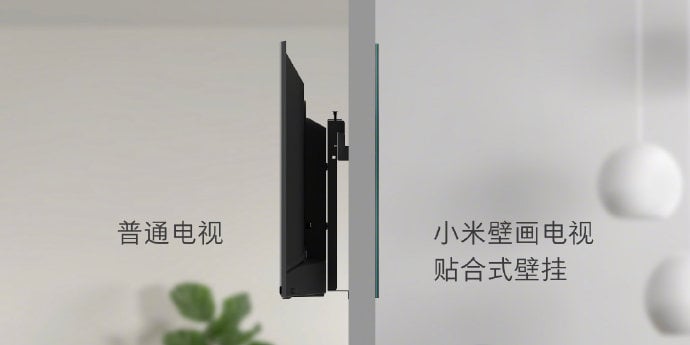 The host features an Amlogic quad-core 65-bit processor clocked at 1.8GHz with Mali-T830MP2 GPU. There's 2GB +32GB of memory on board. It supports 2.4G/5G Wi-Fi ac, Bluetooth 4.2, 3x HDMI ports and 2 x USB ports. It also features a six-channel Soundbar and subwoofer that support Dobly and DTS-HD dual decoding.
Apart from showing off classic works of art on the TV, you can even showcase your family portraits, photographs, etc as a slideshow. It's similar to what we have seen on LG and Samsung's slideshow mode.
This Mi TV is also in line with the company's recent AIOT initiative and in this regard transforms into a smart home control center. So, you can remotely view and control all of your smart home connected devices on the large screen with ease. Further, the TV is basically a XiaoAI assistant as well and comes with far-field voice recognition support. This enables almost all of the features of the XiaoAi assistant like asking questions, controlling smart home features etc, with just voice commands. Finally, Xiaomi has teamed up with Tencent Cloud for making and receiving video calls through the TV on its large screen.
The Xiaomi Mi Mural TV is priced at 6999 Yuan ($1042) and comes with free installation. Pre-orders start at 6PM in China today.
Source: https://www.gizmochina.com/2019/04/23/xiaomi-mi-mural-tv-65-inch-wallpaper-official/