11 new features coming to your iPad that will make it much better at replacing your laptop (AAPL)
Apple's software update for the iPad coming later this year will bring a handful of useful new features, such as improvements to the way the iPad multitasks and handles file management.

The company is calling the update iPadOS, making it the first time it's separating its tablet software from the iPhone's iOS software.
Although the iPad isn't meant to be a complete replacement for your laptop, Apple's tablet has slowly become a more viable productivity tool in recent years. That's truer than ever with iPadOS, the new software update Apple will be launching for the iPad later this year.
It marks the first time Apple has separated its iPad software from its iPhone operating system, a move that further distinguishes the two products from one another. It's a sensible move now that smartphones generally have much larger screens today than they did when the original iPad launched in 2010, people are using their phones for some of the tasks they may have turned to a tablet for in the past.
As such, companies like Apple, Microsoft, Samsung, and others have been positioning their tablets as productivity-oriented devices that offer larger screens than smartphones and better portability than laptops. The iPadOS update will provide new features that are critical in boosting the iPad's performance in this role as a work device.
Apple didn't say precisely when iPadOS will be released, but the company typically debuts new software updates across its products in the fall time frame.
From new copy and paste gestures to improved multitasking, here are our favorite new features coming to the iPad later this year.
You'll be able to pin widgets to the home screen.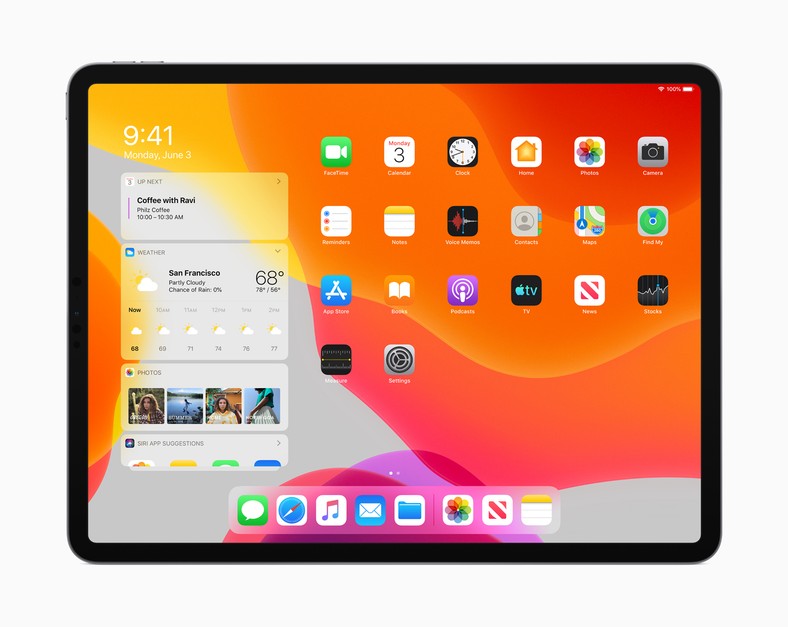 Widgets in iOS are usually just a swipe away from the home screen. But when iPadOS launches, you'll be able to pin certain widgets to the device's home screen, making it easy to see information like upcoming calendar appointments at just a glance.
You'll also be able to choose favorite widgets that will always appear on the home screen. It's a useful addition that can help you make the most out of the extra screen real estate the iPad has to offer.
Your iPad will be capable of functioning as a second display for your Mac.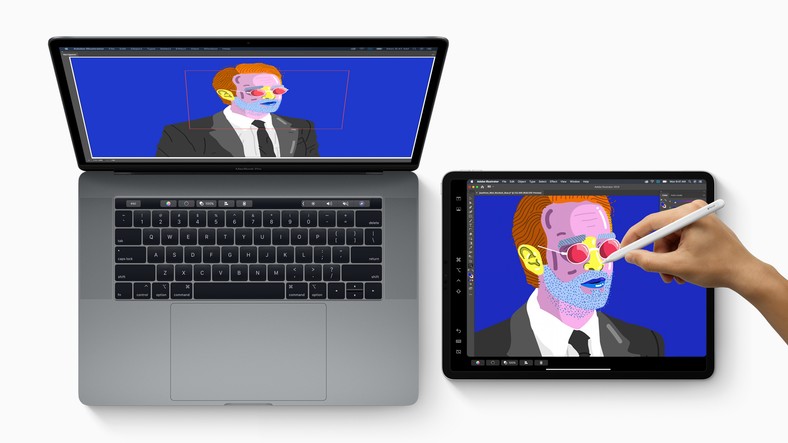 Third-party apps like Duet Display have made it possible to use your iPad as a secondary display for years, but now this functionality is finally coming to iOS natively. Apple's next big Mac update, called Catalina, and iPadOS will bring a new feature called Sidecar that turns your Apple tablet into a second Mac display.
That means you'll be able to extend your desktop so that it stretches across your Mac and your iPad, making it possible to drag content between both. You can also use the iPad to mirror your Mac's display, and to edit content on the iPad using the Apple Pencil while seeing the changes occur live on your Mac.
You'll be able to cycle through multiple apps that are open in Slide Over mode.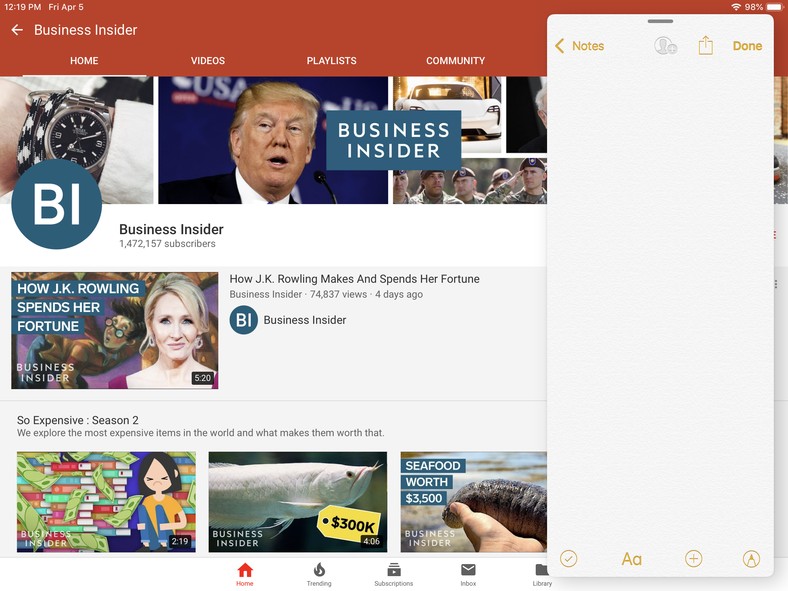 Apple's Slide Over feature, which allows you to pin an app to the side of your iPad's screen in a column view alongside another app, is getting a noteworthy update in iPadOS. When the update launches, you'll be able to open multiple apps in Slide Over simultaneously and cycle between them with a swipe.
The iPad is finally going to be compatible with thumb drives.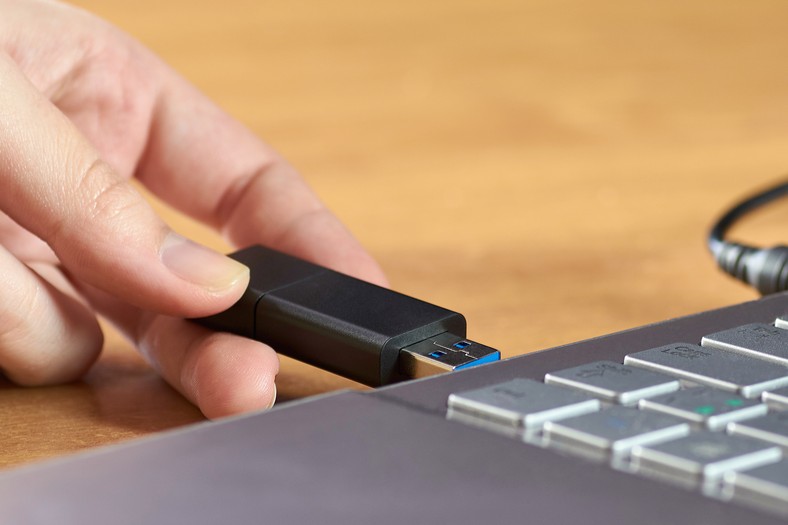 The iPad's inability to support external drives has always hampered its ability to serve as a work computer, but that's finally changing this year. The iPad will soon be compatible with external devices such as a USB drive, hard drive, and a microSD card, making it much easier to get content that isn't saved in the cloud onto your iPad. It's a feature that competing Windows tablets like Microsoft's Surface Pro have had for years.
The Files app is getting new views that make it easier to manage content.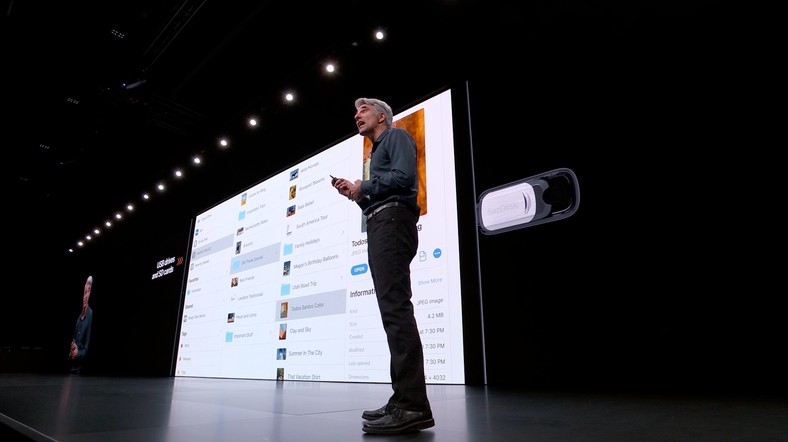 Apple launched the Files app for the iPad back in 2017, an addition that was necessary in order for the tablet to be taken seriously as a productivity machine. Now, with iPadOS, Apple is making the Files app even more robust and comprehensive with a new column view and other helpful features.
Based on Apple's presentation, it seems like the column view will make it much easier to find documents quickly without having to dig through your folders. You'll be able to view sub-folders in a column alongside your main folders, and a new preview pane lets you see images and other content without having to open it.
The Files app is also getting a new downloads folder for keeping your downloads from the Mail app and Safari all in one place.
You'll be able to view the progress of files downloaded in Safari.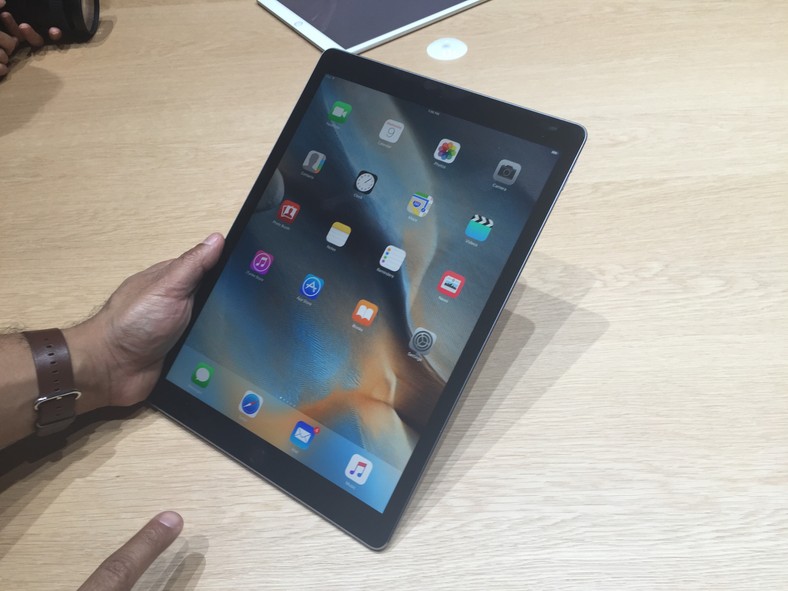 Apple's web browser will finally offer a means of easily managing downloads.
When iPadOS launches later this year, Safari will have a download manager that enables you to view download progress and quickly access recently downloaded files. That's a huge win for those who often use their iPad for work-oriented tasks and frequently download material from the web.
Safari will now show the desktop versions of a website on the iPad.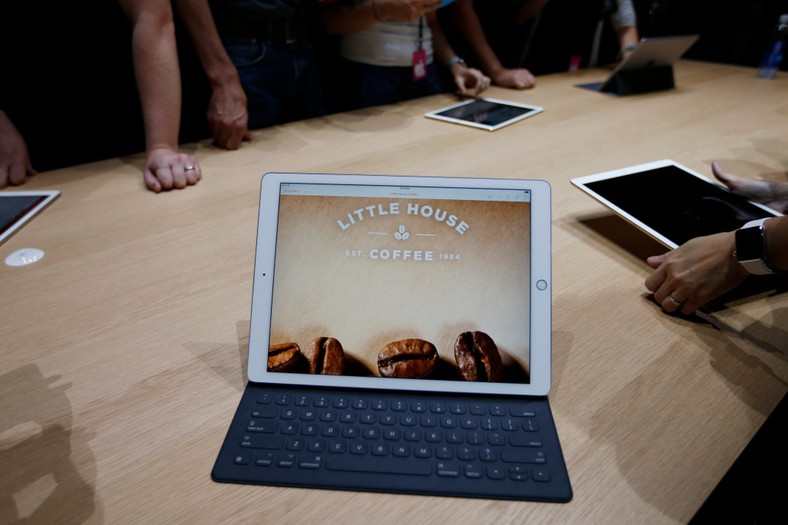 If you're going to use your iPad like a desktop computer, it should be better at behaving like one. That's presumably why Apple is adding the ability for Safari to automatically show the desktop version of websites on the iPad, making better use of its larger screen. Apple also says that despite being designed for the desktop, these websites will still be optimized for touch.
You'll be able to view the same app in different windows.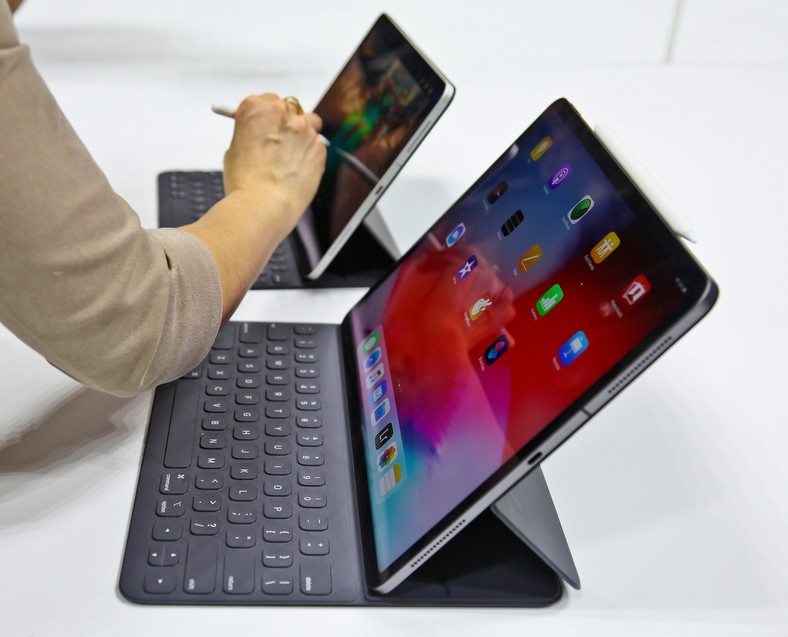 Apple's Split View feature for the iPad is limited in the sense that it's not possible to run the same app in multiple windows.
For example, if you want to open two documents in the Notes app side-by-side, or two tabs in Safari alongside one another, you're out of luck with Apple's current software.
But that's going to change soon enough, as iPadOS brings the ability to run multiple windows showing the same app. That should make it much easier to work on projects that require multitasking across several documents or websites.
You'll be able to navigate webpages and documents more precisely with a scroll bar.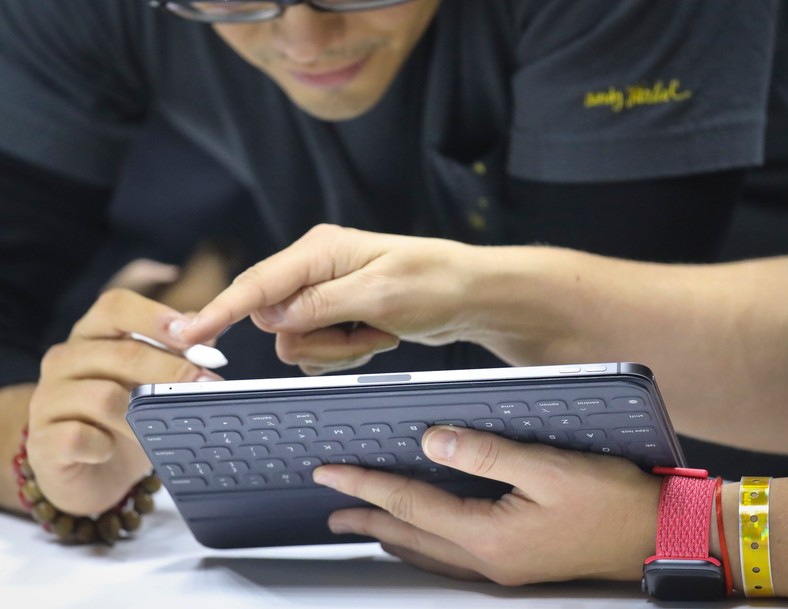 To make it easier to navigate through long documents, Apple is adding support for scroll bar scrubbing on the iPad. When iPadOS launches, you'll be able to drag the scroll bar to a designated area on a webpage or document, allowing for more precise scrolling just like on the desktop.
The iPad is getting new gestures for copy, paste, and other actions.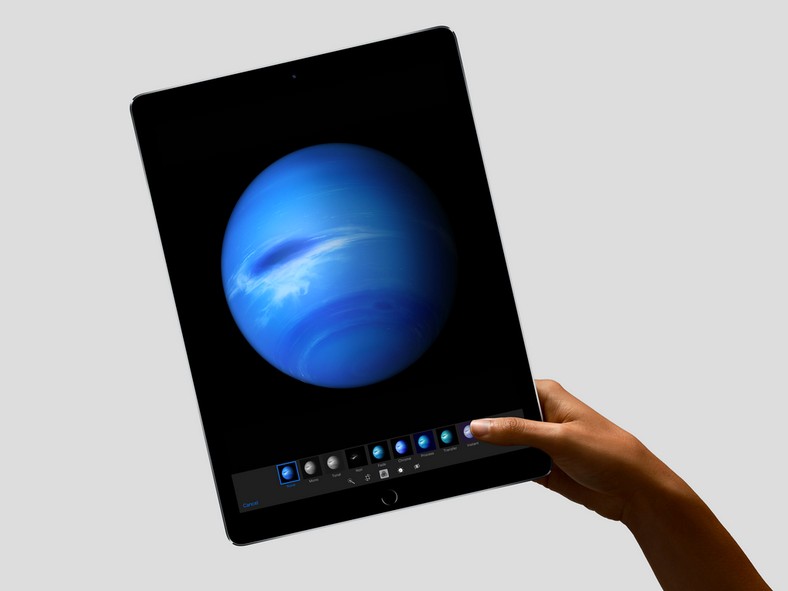 While mouse and touchpad is probably still the most natural form of input for work-related tasks, Apple is improving the way touch works on the iPad.
Consider the new copy and paste gestures in iPadOS, for example. You'll be able to copy text by pinching up from the screen with three fingers, while pinching outward with three fingers will paste the content in the location of your choosing. The gestures are meant to mimic the motion of picking something up and putting it back down, making it easy to remember.
Similarly, Apple is launching new gestures that make it possible to undo an action by swiping to the left with three fingers and redo by swiping to the right with three fingers.
The Apple Pencil is becoming more useful.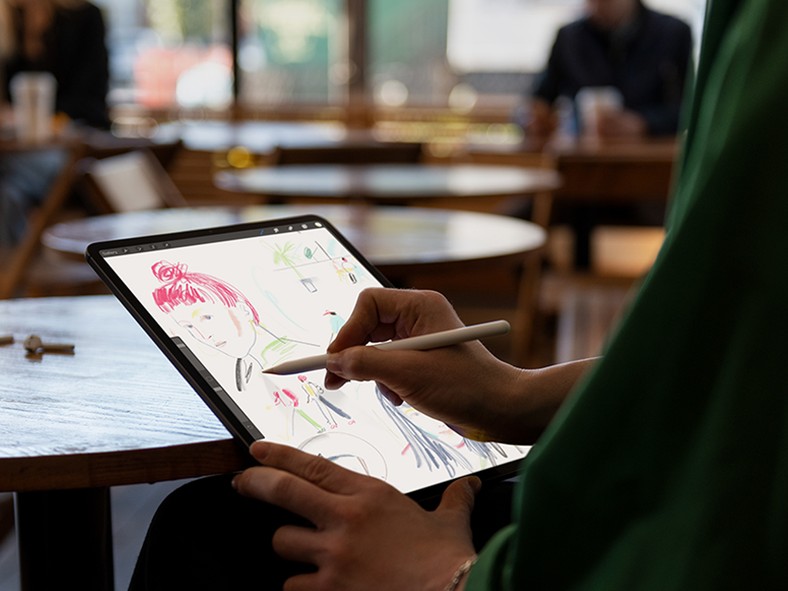 One advantage that Samsung's S Pen stylus has always had over the Apple Pencil is its ability to tie into Samsung's software to enable certain shortcuts and features.
With iPadOS, it looks like Apple Pencil owners will get a small taste of this type of functionality, too. You'll be able to take a screenshot in iPadOS by dragging the Apple Pencil from either bottom corner of the screen. While the Apple Pencil is still largely intended to be a tool for drawing, sketching, writing, and annotating rather than user interface shortcuts, it's refreshing to see another use case for Apple's stylus.
Other than the new screenshotting feature, the Apple Pencil will be capable of working at a lower latency thanks to Apple's improved prediction algorithms.
Source: https://www.pulse.ng/bi/tech/11-new-features-coming-to-your-ipad-that-will-make-it-much-better-at-replacing-your/8j70erf
HUAWEI WON'T LAUNCH SMARTPHONE WITH HARMONY OS UNLESS…
Although Huawei has officially launched the Harmony OS (Hongmeng). In fact, it's been developed to Android OS on its smartphones. However, Huawei still emphasizes that the company is committed to staying in the eco-platform of Google. Recently, the Chinese communications and smartphone manufacturing giant said that there is no plan to launch a smartphone based on its self-developed system.
The above statement was made by Vincent Yang, senior vice president of Huawei, in a media event in New York on Wednesday. He pointed out that 'we hope to maintain a set of standards and a set of ecology… Harmony OS is the company's Plan B."
This means that if the US continues to implement the ban and even refuses Huawei to acquire key components of the Android system including GMS and Play Store, then Harmony will play a preventive role.
According to Huawei, the amount of code in Harmony OS is much lower than that of Android. In addition to TV, Huawei is preparing to use it in smartwatches, in-car products and so on.
In addition, Yang hinted that Huawei's next new flagship machine (which is widely believed to be the Mate 30 series) still runs the Android system. As for the switch to their OS, it will only happen at the last moment when the company is forced to disable Android.
WHEN WILL HUAWEI LAUNCH A SMARTPHONE RUNNING ON HARMONY OS?
According to Yang, Huawei currently has no plans to launch the smartphone running their own OS. But if the US maintains the ban, the situation may change.
P.S. Earlier, we have heard the first smartphone to come with this system will be the Mate 30 Lite. But now, after the statement of Huawei executive, there is no reason to think so. Although, in the case of Huawei, everything is possible.
Source: https://www.gizchina.com/2019/08/22/huawei-wont-launch-smartphone-with-harmony-os-unless/
Facebook loses Oculus executive who led its mobile VR efforts
Another Oculus executive who played a key role in Facebook's VR efforts is leaving the company. Just a few days ago, Oculus co-founder Nate Mitchell headed for the exit — now, Variety has revealed that Max Cohen, Oculus' head of mobile, is also peacing out. While Facebook refused to give the publication an official statement, Cohen's LinkedIn page confirms his departure. His current position says he's an "explorer" who's "learning new skills."
Cohen joined Oculus as VP of mobile just a few weeks before Facebook's acquisition and headed up several projects over the years. He led the Gear VR program and Oculus' Samsung partnership, and he also led the development of the standalone Oculus Go VR headset. In addition, he started the Oculus Quest program, which spawned a standalone headsetthat's able to play desktop-quality VR games.
What Cohen's departure means for Oculus remains to be seen. As Varietynoted, Facebook is holding the Oculus Connect developer conference on September 25th and 26th. The social network is expected to reveal its virtual and augmented reality plans, so we'll most likely hear about some of the projects Oculus is working on during the event.
Source: https://www.engadget.com/2019/08/21/facebook-loses-oculus-head-of-mobile-vr/
Samsung Beats Apple As AirPods Face Embarrassing Defeat
If you are looking for the best wireless earbuds for your phone's music, then Samsung is going to be very quick to point out that its Galaxy Buds have picked up the first 'excellent' rating for sound quality by a wireless device. Meanwhile Apple is going to be licking its wounds as the AirPods sit in a lowly 49th place in the same chart.
The rankings come from Consumer Reports' study of the market, and it picks out a number of key features. Kim Eun-jin reports for Business Korea:
The Galaxy Buds were ranked first with 86 points, while AirPods, which are used by about 60 percent of wireless earphone users, came in 49th with 56 points.

Consumer Reports ranked the wireless earphones based on an evaluation of their sound quality and designs.

In terms of sound quality, only the Galaxy Buds received the "Excellent" grade. Consumer Reports said that the Galaxy Buds were one of the first portable Bluetooth earphones to achieve the highest sound quality grade.
The first is the aforementioned sound quality. Given the AirPods hang in the ear in the exact same way as a brick designed to look like Douglas Adams does not, and the Galaxy Buds fill the outer ear with optional 'wings' this should not come as a huge surprise to anyone who has experienced both.
Power was also highlighted. Not only do the Galaxy Buds offer more battery capacity with the six hours of advertised audio time reachable, the carry case (which tops up to allow for another seven hours) comes with wireless charging as standard.
Finally there's the price. Once you pick and mix from Apple's options to build a similar package of AirPods to the Buds, you realise that Samsung's package significantly cheaper.
The report also acknowledges that Apple is the market leader here with sixty percent of the wireless earbuds market. As with most Apple products, you don't have full feature parity, and what you do you have is more expensive than the competition.
Source: https://www.forbes.com/sites/ewanspence/2019/08/19/samsung-galaxy-buds-vs-apple-airpods-wireless-headphones-best-winner-loser/#41384d6163e3