Huawei looking to Russia for technology to cut reliance on US tech
Chinese telecom giant Huawei has contacted several Russian tech firms to create joint ventures and use their technologies, sources told business news outlet RBC. Huawei plans to significantly increase its sales in Russia.
Over the past few months, Huawei has contacted several Russian firms, including the developers of Elbrus processors and Alt operating systems (OS), as well as a producer of software and information security equipment.
People familiar with the matter said the Chinese corporation is interested in using the Elbrus processor in its hardware, including the servers. Talks on cooperation are currently underway.
Huawei is also in talks with Basalt SPO, the Russian developer of a software platform, which is producing the Alt processing systems. Russian operating systems for workstations and servers are being produced on the basis of the company's software platform.
"Huawei wants to license Alt operating systems in order to use them in its own computers and servers. Negotiations have been ongoing for several months already, with both sides strongly interested in cooperation," one of the sources said. According to another source, after the Alt licensing process is complete, Huawei computers and servers will be sold both in Russia and on Asian markets.
The general director of Basalt SPO, Aleksey Smirnov, told RBC that the company is interested in cooperation with large international corporations. He, however, declined to give any details.
All the sources noted that Huawei has intensified its presence on the Russian market after Washington barred US tech companies from dealing with Huawei.
Last month, the Chinese telecom reportedly started negotiating a replacement for Android OS with the Aurora OS which is currently being developed by Moscow-based firm Russian Mobile Platform. The possibility of installing the Aurora operating system on Huawei smartphones has even been discussed during a meeting of Russian and Chinese leaders. They have also talked about the potential localization of some of Huawei's production facilities in Russia. Huawei has also launched a pilot 5G project with the Russian telecom MTS.
In May, the world's biggest telecom equipment supplier and second largest smartphone manufacturer, Huawei, was put on an "entity list," as part of the trade war between Washington and Beijing. The Trump administration severely restricted American companies from trading with the Chinese tech firm.
Source: https://www.rt.com/business/463835-huawei-russian-technologies-cooperation/
China's Tencent will seamlessly embed video ads directly into movies
It's quite common to see ads that interrupt your videos mid-stream on the web. However, Chinese tech giant Tencent is trying something different – embedding the ad into an object right within the video you're watching.
For instance, if an actor is holding a cup of coffee, you'll see an ad on the cup. Check out the mindblowing video below posted by Matthew Brannan,an analyst who focuses on Chinese companies.

Wow! Worth watching this. China's largest video platform #Tencentvideo (97M paying China subscribers) will begin inserting extra ads into movies/series that didn't exist in the original. #computervision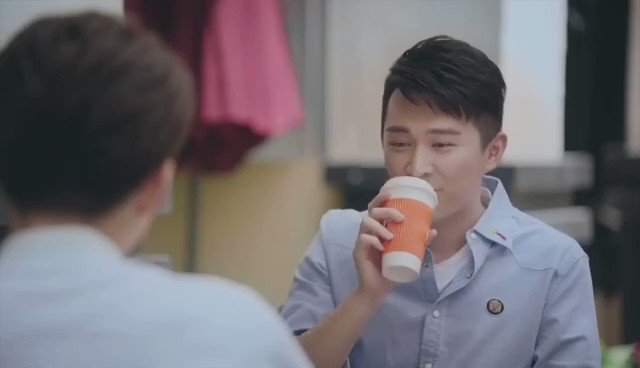 3,3573:29 PM – Oct 15, 2019Twitter Ads info and privacy2,082 people are talking about this
Tencent has partnered with a computer vision and AI company Mirriad to execute this project. The company says it will be able to deliver ads without interrupting the viewing experience.
For now, Tencent will test this out on its own video platform. However, if this experiment is successful, more video platforms might be eager to adopt the new tech. It's not clear at the moment if these ads are clickable. We've contacted Mirriad for more details, and we'll update the story if we hear back.
As Brennan rightly pointed out in a tweet, ad blockers will have a tough time catching and blocking these ads. Be prepared to see a lot of hidden brand partnerships in movies in the near future.
Source: https://thenextweb.com/apple/2019/10/16/chinas-tencent-will-seamlessly-embed-video-ads-directly-into-movies/
Samsung Issues Critical Galaxy And Note Warning For 40 Million Users
Samsung has this week confirmed security vulnerabilities that affect Galaxy S8, S9, S10, S10e, S10 Plus, S10 5G, Note 9, Note 10 and Note 10 Plus users. Amongst these is a critical vulnerability and three that are rated as "high." In all, there are some 21 security issues covered; 17 related to Samsung's "One" user interface and four concerning Android. Here's what you need to know and what you need to do now.
Let's look at the Android vulnerabilities first
You can read about the Google Android vulnerabilities in this report from Kate O'Flaherty on Forbes. The patches to fix these, including a critical rated vulnerability, started rolling out to Google phone users on October 8, and the advice is to update as soon as possible.
The Samsung Galaxy specific security warnings
The latest Samsung security maintenance release (SMR) has also now started to roll out to users of Galaxy devices across the product range. The October SMR includes patches from Google, which affect Galaxy 10 users as well as those with earlier devices from Samsung. There are also a whole bunch of vulnerabilities that specifically impact Galaxy 8 and Galaxy 9 device users. Amongst these, there is a Galaxy 9 vulnerability that is rated as being critical: SVE-2019-15435. This affects both the Galaxy S9 and Note 9, although details are sketchy as to the exact technical nature of the vulnerability as it has been "privately disclosed" to protect users until patches are installed. With around 30 million Galaxy 9 smartphones sold, and another 10 million Galaxy Note 9 devices, that's a potential 40 million users who need to take notice of this warning.
What is the critical Galaxy 9 and Note 9 vulnerability?
What is known about SVE-2019-15435? As I say, not a lot. The only information that Samsung has published is as follows: "Enhancement in IMEI security mechanism is required for improved protection against potential IMEI manipulation." It has been suggested this relates to a method of circumventing the IMEI blacklist which prevents stolen devices from being easily resold. Anything that gets around this kind of protection makes the devices involved more attractive to criminals who could get a better profit by selling them on with a "clean" IMEI number.Today In: Innovation
Should you update now?
While, just as with updates for Microsoft Windows that have a history of going wrong, Samsung updates are not always perfect, you should still update as soon as possible. Putting off installing the latest updates means your smartphone remains vulnerable. Once vulnerabilities are disclosed, it doesn't take long for the criminals to get cracking and hacking, with exploits tailored to each. You know what you need to do.
Source: https://www.forbes.com/sites/daveywinder/2019/10/09/samsung-issues-critical-galaxy-and-note-warning-for-40-million-users/#26a0974b669a
Huawei's Mate 30 Nightmare Just Got Even Worse
As the world watches on, the drama around Huawei's newly released Mate 30 and its painful loss of Google's full-fat Android software and services is now veering from bad to worse. In the latest sorry twist, users are being told of a newly shared workaround that installs a third-party backup onto new devices complete with Google's array of offerings. Google's Safetynet still fails, but otherwise "the whole service works great."
The backup is from a device that was installed with Google apps back when the originally touted workaround still worked, before it was shutdown by some combination of Google and Huawei. It's difficult to know where to start with this. The security implications for the average user are so alarming that they should be censored. With wave upon wave of malicious hacks targeting the Android community, sharing technical fixes that circumvent security protections—albeit for virtuous reasons—opens up so much risk that it needs clamping down.
The initial Google workaround was to install an unofficial Google installer app from an unknown Chinese developer, changing the core system setup on a Mate 30 to enable Google's apps to be installed. It seemed fine, video tutorials instructed on the options to select. But when the workaround was unpicked, it became clear that the solution could only work if Huawei knowingly or unknowingly had left parameters open.Today In: Innovation
As soon as that became public, the workaround was shut down. At the time it seemed that any users who had applied there fix would come unstuck, although my colleague David Phelan has reported that lucky users who got in early might still be okay.
That LZPlay (as the Chinese workaround app was called) fix introduced significant risk. Granting core system access to an unknown app could have opened doors to more than Google Maps and Gmail. And the implication that somewhere between Huawei and Google there was a fix that circumvented the U.S. blacklist carried other risks. Whatever went on behind the scenes, the fix has been shut down.
Now, as explained by XDA-Developers in an October 8 post, the new "backup" fix "involves restoring a backup image from a device that managed to install Google apps using Google Services Assistant from back when the method worked." As such, it is specific to the Mate 30 Pro—the device that applied the workaround at the time.
The use of the LZPlay workaround, replete with its Chinese language instructions, was complex enough. And this one "is not as simple," and carries a caveat "that SafetyNet will continue to fail since that is a server-side change from Google."
It is unclear what state a phone is in once this backup has been restored. A user would ordinarily set up a new device as a continuation of their last one, they would not reach for someone else's backup, despite that backup being data-free. But for now, "if you are looking to install Google Apps… this new workaround is your best bet."
And so for a typical user who wants a seamless Android experience, firmware updates and security patches, and assurance that there are no shocks down the road, spending $1000 on a device that might or might not survive the next set of firmware updates is a risk I would venture few will be willing to take. Unless Huawei had been able to launch its own click and install option for Google, there is no mass-market option. And that type of fix will not be available until the political situation changes.
Any workaround to enable an after-market Google load on a Mate 30 is opening up Google "stubs" deep within Huawei's version of the Android open-source core to enable apps and services to be installed. As reported by John Wu in a Medium post when he unpicked this, "undocumented Huawei specific MDM APIs," were used, "signed with a special certificate from Huawei, granting privileges nowhere to be found on standard Android systems."
"Wait a minute," Wu asked in his post, "does that mean either Google is sneaking the stubs to Huawei, or Huawei is blatantly stealing Google's stub binaries? The sole purpose of the app is to install Google Services on a non licensed device, and it sounds very sketchy to me, but I'm no lawyer so I have absolutely no idea of its legality."
And so to the issue. It is not in Google's or Huawei's interest to be seen to flaunt U.S. restrictions so publicly. When Huawei's consumer boss hinted to the media—ahead of the Mate 30 launch—that such workarounds would come, it was shutdown by the company's official communications channels. And when the initial workaround appeared and then disappeared, Huawei told me that the "Mate 30 series is not pre-installed with GMS, and Huawei has had no involvement with www.lzplay.net."
It is entirely feasible for Huawei and Google to shut down any workaround as the firmware on the Mate 30 devices is updated. What works today can easily cease working tomorrow. And so any user that buys a device with a workaround in mind needs to bear this risk, unless they want to prevent their device updating or play a constant game of tag with the tech companies, applying fix after fix.
All of which kind of leaves us back where we thought we had started. Despite great devices, most analysts expect Huawei's Mate 30 sales outside China to take a huge hit. And Huawei needs to turn to Beijing and the discussions with Washington to make this current nightmarish Google drama go away.
Source: https://www.forbes.com/sites/zakdoffman/2019/10/08/huaweis-mate-30-nightmare-just-got-even-worse/#328c66776605