Microsoft is starting to force-update Windows 10 machines from version 1803 to 1903
Microsoft has been known to force its Windows 10 users to update their machines; much to the chagrin of many customers. Though Microsoft's Windows 10 updates are usually fine and relatively stable, they do sometimes bring sweeping changes that can frustrate users or even cause performance issues and outright data loss.
With this volatility and unpredictability in mind, it's perhaps understandable that many users would try to avoid updating their machines for as long as possible. For several individuals, that means sticking to Windows 10's 1803 update, which came out around mid-2018.
Unfortunately for those folks, Microsoft has had enough of their reluctance to update and has opted to take matters into its own hands. Starting now, the tech giant will be force-updating computers running Windows 10 version 1803 to the latest version of the OS, which is the Windows 10 May 2019 update (version 1903). Microsoft says its reasoning primarily stems from a desire to keep user systems secure.
"Keeping these devices both supported and receiving monthly updates is critical to device security and ecosystem health," the tech giant wrote in a support article announcement. "Based on the large number of devices running the April 2018 Update, that will reach the end of 18 months of service on November 12, 2019, we are starting the update process now for Home and Pro editions to help ensure adequate time for a smooth update process."
Though some users will undoubtedly feel they know their machines and their potential security risks better than Microsoft does, there is no clear way to opt-out of this update — short of using software like ShutUp10 to disable the functionality entirely (which can carry its own risks).
The good news is, Windows 10 version 1903 seems to be relatively stable so far and perhaps a bit ironically, it even includes some helpful new update control features. For example, the ability to "defer" updates was once a Pro-exclusive option, but all May 2019 update users will be able to utilize a similar functionality now. Specifically, Windows 10 version 1903 lets you push updates back up to 5 times, for 5 days each (up to 35 days in total).
Source: https://www.techspot.com/news/81005-microsoft-starting-force-update-windows-10-machines-version.html
MediaTek Dimensity 800 5G SoC unveiled for mid-range smartphones
MediaTek recently announced its high-end Dimensity 1000 5G chipset for the premium smartphones and now the company has unveiled its new chipset in the same series for the mid-range devices — MediaTek Dimensity 800.
This new 5G-enabled chipset from the company will take on the likes of Qualcomm Snapdragon 765 platform and is expected to make its way to the smartphones in the second quarter of next year.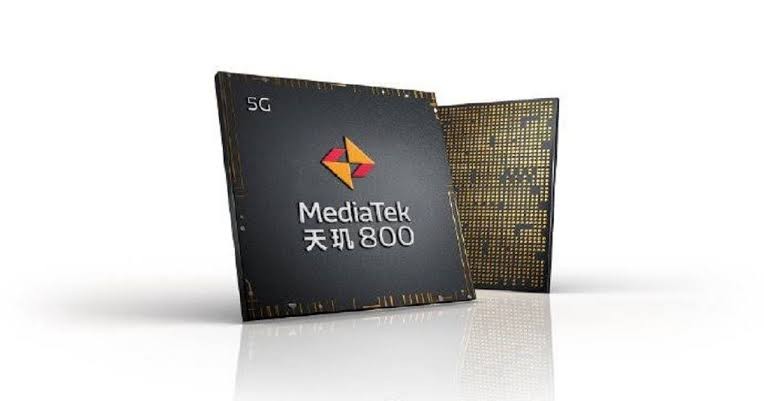 While the company has revealed this new chipset, the company is yet to reveal any of the tech specs of the Dimensity 800 SoC, including the die size, the CPU/ GPU core architectures, clock speeds and the 5G modem.
The company is likely to reveal more details in Q1 2020 when the chipset will be officially released for the global market. However, leaks reveal that the MediaTek Dimensity 800 will bear the model number MT6873, which was first spotted online last month.
It is said to come with the in-house Helio M70 5G modem and an octa-core CPU comprising of two heavy-duty Cortex A76 cores and six power-efficient Cortex-A50 cores. The chip is rumored to enter commercial production in Q2 2020, which lines up nicely with news that devices powered by the new chip will launch by the middle of next year.
Source:
https://www.mobigyaan.com/mediatek-dimensity-800-5g-chipset
Android 10 Go is a faster and more secure update to Google's lightweight OS
Google has detailed its latest version of Android Go, its lightweight operating system meant for low-powered devices with less than 1.5GB of RAM. With Android 10 (Go Edition), Google says it has improved the operating system's speed and security. App switching is now faster and more memory efficient, and apps should launch 10 percent faster than they did on the last version of the OS.
Android 10 Go also sees the introduction of Adiantum, the new encryption standard meant for low-powered devices that Google first announced earlier this year. Google previously said that Adiantum is five times faster than Android's typical AES encryption on low-powered devices, and doesn't require specialized hardware to run, making strong encryption on cheaper devices much more feasible.
Since its introduction in 2018, Google says that there have been 1,600 Android Go devices released by 500 manufacturers across more than 180 countries. The operating system can be found in around 80 percent of new entry-level Android phones according to Google, which makes it a very important OS for anyone who can't afford, or doesn't want, to spend more money than they need to on a smartphone.
Google expects the first devices running Android 10 (Go Edition) to start releasing later this fall.
Source: https://www.theverge.com/2019/9/26/20884887/android-10-go-edition-google-low-powered-devices-speed-security-app-switching-launching-adiantum
A List Of All Android Phones That Are Running On Google's Android 10 Right Now
Unlike iOS, Android is riddled with the problem of fragmentation. Hence, even after Google announces the next stable iteration of Android, it takes most OEMs months to come out with a stable update for their crop of devices. Android 10, the latest iteration of the world's most popular smartphone operating system, was officially unveiled on September 3.
The Android 10 update was a significant upgrade in that it focused on privacy and other finer details that make up for a much more robust, and secure experience. Some important updates include an all-new dark mode, support for foldable phones, new gesture navigations and live captions.
Enlisted below are the phones that have either received stable Android 10 updates or open betas based on stable Android 10.
Google Pixel Series
This was a no-brainer. Coming from the house of the company that owns Android, the Pixel series of phones are the first phones to get new software updates. Starting from September 3, stable Android 10 has been rolled out to all Pixel phones: Google Pixel, Google Pixel XL, Google Pixel 2, Google Pixel 2XL, Google Pixel 3, Google Pixel 3XL, Google Pixel 3a, and Google Pixel 3a XL.
Essential Phone
This phone, made by the company founded by the father of Android (Andy Rubin), was the first phone apart from the Pixel series to receive the stable Android 10 update. The Essential Phone is the only smartphone that has stepped out of the company's stable and is famously known as the first mainstream phone to have a notch. Essential Phone has had a great record in terms of delivering software and security updates (probably because there's only one phone they ever had to care about).
OnePlus 7/ OnePlus 7 Pro
OnePlus has been one of the few OEMs that have had a good track record in terms of delivering updates inspite of having a relatively bigger portfolio of phones. On the day of the announcement of stable Android 10, OnePlus also announced its open betas for the OnePlus 7 and the OnePlus 7 Pro. If you own either, you can simply head to the blog post and copy the Android 10 ROM to your phone for a local system upgrade. Upgrading to the Open Beta based on Android 10 won't erase any data but we'd still recommend you take a backup just in case anything goes wrong.
4. Redmi K20 Pro
This is by far the most interesting update of all. Redmi, that is known to take its own sweet time to deliver Android updates (because of highly customized MIUI), was one of the first OEMs to announce a beta based on stable Android 10. Owners of Redmi K20 Pro had chance until September 8 to try their hands on a stable Android 10 update. A new report suggests that the final update will roll out to all Redmi K20 Pro owners in October, which is still pretty commendable.
As mentioned above, these are phones that either run stable Android 10 or open betas based on stable Android 10. If you're interested in checking if an official beta's available for your phone or not, you can head here to do so.
Source: https://in.mashable.com/tech/6790/a-list-of-all-android-phones-that-are-running-on-googles-android-10-right-now