9 small changes coming to the iPhone later this year that will greatly improve how you use your phone (AAPL)
Apple is making big changes to apps like Maps and Reminders in iOS 13 , but there are many less noticeable features coming as well.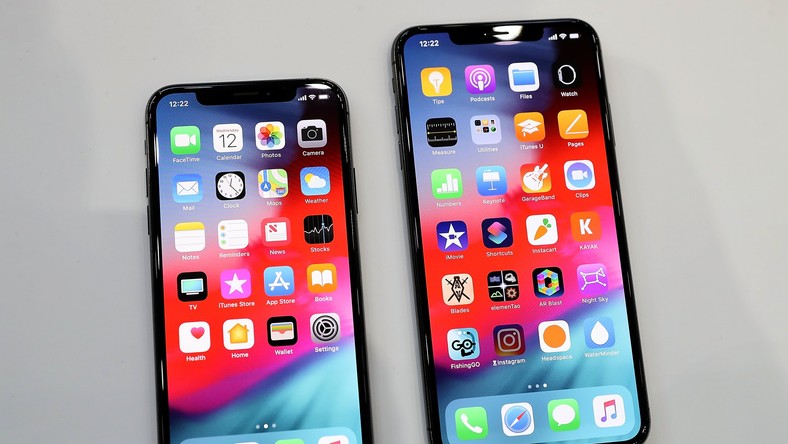 While these subtle features may not be as flashy as Dark Mode or the new photo editing tools coming in iOS 13, they're bound to make everyday tasks like replying to email and multitasking more convenient.
There's a lot coming in Apple's iOS 13 software update, from a new system-wide Dark Mode to the major improvements coming to apps like Maps , Reminders , and Health.
But in addition to these sweeping changes, Apple has also sprinkled many subtle updates throughout iOS 13 that are less noticeable but will have a big impact when it comes to convenience.
Apple hasn't announced an official launch date for iOS 13 beyond this fall, but in years past the company has debuted its new smartphone software alongside its refreshed iPhone models in September.
Here's a look at some of the smaller new features coming in iOS 13, from the ability to change settings like Bluetooth and Wi-Fi straight from the Control Center to better tab management in Safari.
Set tabs in Safari to close automatically after a day, a week, or a month.
If you often open new tabs when browsing the web on your smartphone and forget to close them, you'll appreciate this new feature coming in iOS 13. You'll be able to tell your iPhone to automatically close tabs in Safari after a designated period of time, such as a day, a week, or a month.
Just open your iPhone's "Settings" menu, navigate to "Safari," and select the "Close Tabs" option under the "Tabs" subhead. From here, you can choose to close tabs manually or select one of the options mentioned above.
Type just by swiping your finger across the keyboard.
The iPhone's keyboard is finally getting swipe gesture recognition by default. When iOS 13 launches later this year, you'll be able to type just by swiping your finger across the keyboard, just like you would when using a third-party keyboard like SwiftKey.
Apple has supported third-party keyboards for the iPhone for years, but building this feature into the iPhone's keyboard makes it that much more convenient to use.
More easily manage email in the Mail app.
iOS 13 improves on the Mail app by offering controls for managing email in a cleaner and easier-to-navigate interface.
The Reply menu that's accessible when tapping the reply button at the bottom of an email, for example, now offers a range of options, such as the ability to mute a thread, opt-in to notifications when a response is received, flag a message, and move a message to the trash, among other actions.
Adding all of these options to the same place in the reply menu makes sorting through emails feel much faster and more intuitive in Apple's Mail app.
Get better visibility into how apps are using your location.
Many apps use your location in the background to provide services like directions and the weather. Now, in iOS 13, you'll be able to get a better grasp of just how often apps are keeping track of your whereabouts. The software will occasionally send notifications that tell you how many times a particular app has used your location over a certain period of time. From there, you can decide to continue to always allow that app to use your location, or restrict its access to only view your location when you're using the app.
Change Wi-Fi networks or connect to a Bluetooth device from the Control Center.
You'll no longer have to dig into the settings menu to connect to nearby Wi-Fi networks and Bluetooth devices when iOS 13 launches. Such actions are now accessible directly from the Control Center, which you can launch by pulling down from the top right corner of the screen on an iPhone X or later. (For other iPhone models, swipe up from the bottom edge of the screen.)
When in the Control Center, press and hold on the section that includes the symbols for cellular, Bluetooth, Wi-Fi, and Airplane Mode. This will open a dedicated window for all of these controls. Then, press and hold on Wi-Fi or Bluetooth to choose a network or device to connect to.
Send calls from phone numbers you don't recognize straight to voicemail.

With robocalls on the rise , we're probably screening our incoming calls more than ever before. Apple,like Google , is hoping to help with that. The company's iOS 13 software offers a new setting that, when turned on, will send calls from phone numbers not found in your Contacts, Mail, or Messages app straight to voicemail.
Just open your iPhone's settings menu, press the "Phone" option, and toggle the switch next to "Silence Unknown Callers."
Have Siri read new text messages through your AirPods.
This new feature will come in handy during times when your phone is across the room or buried in your bag while listening to music through AirPods. In iOS 13, Siri will be able to read incoming text messages to you through your AirPods, making it so that you don't have to reach for your phone and interrupt whatever you may be doing to check your phone.
Just open the "Settings" menu, tap "Siri & Search," and choose the "Announce Messages with Siri" option to turn this on.
Adjust your iPhone's sound level without having the volume indicator occupy space in the middle of the screen.
The volume indicator in iOS 13 has moved to a much less intrusive location near the top of the screen in iOS 13.
When pressing the volume button or toggling the mute switch on the side of the phone, you'll notice the volume gauge is much smaller and is now situated above the home screen. This makes it feel more subtle and out-of-the-way compared to the previous location in the center of the iPhone's display.
Play video and Live Photos without opening them individually.
Apple is making some big changes to the iPhone's photo library in iOS 13, and among the biggest updates is the way it organizes photos by year, month, and date in the Photos tab. When browsing these sections, you'll also notice that videos and Live Photos will play automatically without sound as you're scrolling. It's a helpful touch that makes it easier to get a quick glimpse at videos you've taken without having to take the time to open it.
Source: https://www.pulse.ng/bi/tech/9-small-changes-coming-to-the-iphone-later-this-year-that-will-greatly-improve-how/f1lzwyn
Here's how much the Galaxy S20 series and Galaxy Z Flip could cost
The Samsung Galaxy S20 series is just weeks away from its official unveiling and, thanks to TuttoAndroid, we now know how much the next-generation flagships are going to cost across Europe at launch.
The Galaxy S20 will be more expensive than the Galaxy S10
Starting at the very bottom of the South Korean giant's flagship spectrum with the standard Galaxy S20, it looks as though Samsung is planning to price this phone at €929 in Italy at launch. Prices in that market are typically around €10 higher than the rest of Europe, which means most consumers will be able to get their hands on the device for €919.
This model will, of course, be accompanied by a 5G variant marketed as the Galaxy 20 5G. As suspected, Samsung is going to charge consumers €100 extra for the next-generation network compatibility, resulting in a retail price of €1,029/€1,119 on the continent.
To compare, last year's Galaxy S10 retailed at €899/€909 in Europe, so it appears the company is planning to hike prices yet again.

For those of you that aren't yet aware, these smartphones will bring a compact 6.2-inch Infinity-O display to the table in addition to the Exynos 990 chipset and a triple-camera setup that includes a 12-megapixel primary camera, a 64-megapixel 3x telephoto shooter, and a 12-megapixel ultra-wide-angle sensor.
The flagships will also ship with 128GB of storage and 8GB of RAM as standard, although a 12/512GB configuration is reportedly planned. Other characteristics include a 4,000mAh battery, Android 10 straight out of the box, and support for microSD cards of up to 1TB.
The Galaxy S20+ and Galaxy S20+ 5G won't cost much more
Further up the lineup sit the Galaxy S20+ and Galaxy S20+ 5G. The former is reportedly going to start at €1,029 in Italy while the latter should be priced at a hefty €1,129. For reference, the Galaxy S10+ debuted at €999/€1,009 in Europe last year.
These two devices are virtually to the standard Galaxy S20 models, albeit with some important exceptions. For example, the display is larger at 6.7-inches and the rear camera setup gains a Time-of-Flight sensor.

Software and storage will remain unchanged, but a higher 4,500mAh battery capacity is currently expected in a bid to maintain battery life levels despite the bigger display.
The Galaxy S20 Ultra's price is ridiculously high
Completing the extensive flagship series will be the Galaxy S20 Ultra 5G, which won't be available in a cheaper 4G LTE variant. This model is expected to replace last year's Galaxy S10 5G and looks set to carve out an entirely new ultra-premium smartphone segment.

Samsung Galaxy S20 Ultra concept render by Ben GeskinThat's because Samsung reportedly has plans to price the phone at a whopping €1,379 in Europe, significantly higher than the €1,249 price tag attached to the Galaxy S10 5G. Fortunately, Samsung is at least going to try and justify the added cost with a long list of upgrades.
These include an even bigger 6.9-inch variant of the 120Hz display and a totally new quadruple-camera setup on the back. Taking the lead will be a 108-megapixel primary camera that supports 30x hybrid zoom and 100x digital zoom with the help of a 48-megapixel 10x periscope alternative. A 12-megapixel ultra-wide-angle shooter and a Time-of-Flight sensor are reportedly part of the setup too.
Samsung Galaxy S20 series colors, release date, pre-order bonuses
The Samsung Galaxy S20 Ultra will reportedly be available in just two colors at launch – black and gray – while the Galaxy S20+ is going to add a third color to the list – blue. Where the company is going to offer the most variety, however, is the Galaxy S20 – a mysterious pink version is said to be on the way.
Samsung is going to announce the Galaxy S20 series on February 11 and it's believed pre-orders will commence later that day ahead of shipments on March 13. However, customers that choose to pre-order the devices should receive the phones three days earlier on March 10.
As an additional bonus for pre-orders, Samsung reportedly has plans to bundle a pair of wireless earphones with the smartphones. The exact pair hasn't been confirmed yet but it's believed buyers of the more expensive models will receive a free pair of the upcoming Galaxy Buds+
Samsung's Galaxy Z Flip could undercut the Motorola Razr
Joining the Galaxy S20 series on February 11 is rumored to be the Galaxy Z Flip. This phone should act as a direct competitor to the Motorola Razr, although information published by tipser Max Weinbach suggests Samsung is going to undercut its €1,599 rival by pricing its device in the region of €1,400.

Rumor has it the smartphone will feature a foldable 6.7-inch Infinity-O display that's covered in a thin layer of glass to improve durability. The Snapdragon 855 chipset used inside the Galaxy Fold is also expected to make an appearance. 
Last on the list of features is apparently a 12-megapixel rear camera and a 10-megapixel selfie camera alongside a tiny 3,300mAh battery.
Source:
https://www.phonearena.com/news/samsung-galaxy-s20-plus-ultra-z-flip-price-colors-storage-pre-order-leak_id121660
Apple to begin iPhone 9 production in February, announcement coming in March
Apple will begin assembling its lower-cost iPhone 9 in February and make it official in March, as per supply chain sources quoted by Bloomberg.
The assembly will reportedly be split between Taiwan-based manufacturers Hon Hai Precision Industry (Foxconn), Pegatron Corp and Winstron Corp.
The report claims the iPhone 9 will have an iPhone 8-inspired design with a Touch ID home button, 4.7-inch screen and iPhone 11-matching Apple A13 Bionic chipset.
We've seenconflicting reports, which suggest that the lower-cost iPhone 9 will indeed have an iPhone 8-inspired design but omit the home button in favor or Face ID and thus have a slightly taller 5.4-inch display. That would make more sense in 2020.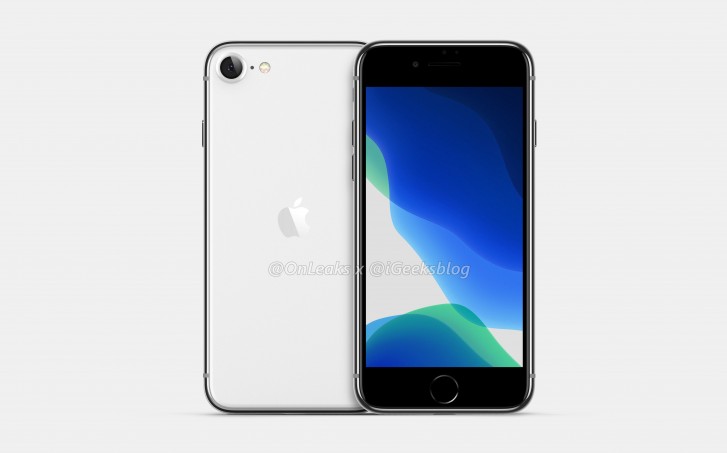 The lower-cost iPhone rumor is a bit long in the tooth now. It first started floating around in 2017, quoting an early 2018 announcement. It got started again in late 2019. Is it finally the year that iPhone 7 and 8 owners will get their long-awaited replacement?
Source:
https://www.gsmarena.com/apple_to_begin_iphone_9_production_in_february_announcement_coming_in_march-news-41146.php
Computers With Foldable Screens Will Make Laptops and Tablets Obsolete
At CES last week, Intel revealed its Horseshoe Bend foldable-screen computer prototype. Lenovo demoed another foldable-screen X1 laptop that it co-engineered with Intel. When unfolded, both devices resemble large tablets, but as you bend the screen upward, they feel much more like laptops.
This isn't the first time companies have attempted to merge tablets and laptops — Microsoft infamously tried with Windows 8 — but with Intel and Lenovo's new computers, the hardware is adaptable, rather than only the software. And unlike foldable phones, which are great marketing tricks with few realistic benefits, this new segment of computers will change how we use both laptops andtablets: They'll merge the two categories into one.
Tablets and laptops have remained separate categories largely because their physical design simply can't do both jobs well — tablets are usually all screen, and a laptop typically has a keyboard glued to the lower half that can't be changed.
While laptop sales have slowed since tablets arrived, devices like the iPad, which has dominated the category, still aren't perfect replacements. It's awkward to hold an iPad and type on it for long lengths of time, so people often buy the keyboard case to make it act more like a laptop or relegate the iPad to watching Netflix. There's simply no middle ground without awkward cases, attachments, or stands that end up making tablets more like a laptop in the first place, defeating the point.
Owning a tablet and a laptop will feel ridiculous, because a single device will do the job of both devices.
Meanwhile, laptops lack the magic of a tablet. While Windows supports touch and pen input, it's a tacked-on experience at best, with few apps truly taking advantage of touchscreens. Laptops are also generally much bulkier and have a shorter battery life.
But a foldable tablet's display size and shape no longer restrict how the device can be used. Adding a fold means you can prop up the device without a kickstand, for example. It also means you can fold it the opposite way to halve its size for use in tight spaces like airplanes or even safely fold the screen inside the clamshell when you're not using it, like you would a laptop. When the device is folded open, it has a large, glorious screen — the Intel prototype measures 17 inches fully unfolded — with nothing else in the way.
The new generation of foldable-screen devices is a peek at a future where owning a tablet anda laptop will feel ridiculous, because a single device will do the job of both devices.
Naysayers will point out the benefits of keyboards and physical keys and that it's more difficult to type on a flat display. While that may be true, the iPhone's success shows that this is unlikely to be a problem; the adaptability and flexibility of virtual on-screen keyboards beat out the need for the physical keys found on the BlackBerry and ultimately opened up new opportunities for developers to use the screen real estate. And for those who remain attached to real keys, there will always be the option to attach a traditional keyboard.
Still, the success of truly foldable-screen devices is far from assured. Manufacturers aren't yet committing to prices or availability. Lenovo provides just a vague "2020" timeline and says that it "expects" pricing to start at around $2,499.
New categories are risky, as Samsung discovered with the debut of its foldable phone, the Galaxy Fold, which was discovered to break easily almost as it debuted. As manufacturers race to be the first to market, we may see one or two foldable-screen laptops become publicly available, but their longevity with remain a question.
And without fundamental overhauls to the way software is designed to adapt to constantly changing screen sizes and layouts, foldable-screen computers will fail. Every demo of a foldable-screen computer at CES was running Windows 10, which isn't yet optimized for this new world.
Microsoft is building a new version of Windows, labeled Windows 10X, that will address some foldable-screen capabilities. It debuts later this year with the Surface Neo, the company's own foldable-screen device. The software is specifically designed to adapt to devices that morph in shape and size, like the Neo and X1, but it's not yet available to manufacturers.
The Neo, as well as larger devices from manufacturers like Asus, will likely arrive much sooner in stores than the CES prototypes since they are a different type of foldable. They sport two distinct displays with a hinge connecting them, rather than a single display that folds — a technology that is much easier to achieve.
Manufacturers of truly foldable screens still need to ensure the devices can reliably fold without breaking over the long haul — but their demos forecast a future where our devices adapt to us, rather than the other way around.
Source:
https://onezero.medium.com/computers-with-foldable-screens-will-make-both-laptops-and-tablets-obsolete-f4a6a48ece31