Ten things we learned playing Volta in FIFA 20
When the new game mode was announced for the upcoming release, fans were excited to see what was viewed by many as the return of FIFA Street
As Goal learned by attending an exclusive preview event in Berlin and getting hands-on with Volta, there is more to the new mode than a simple reboot of the popular Street series. These are the ten things we learned from playing Volta in FIFA 20…
Volta is not FIFA Street
Volta has been compared to EA Sports' classic series FIFA Street, which featured exaggerated gameplay and player models and became a cult classic.
Despite featuring smaller teams, Volta has more in common with the full 11-a-side game than any of the games in the Street series.
EA Sports attribute this to wanting Volta to act as a stepping stone to the traditional game, allowing players to take the skills they've learned on the courts into stadiums – mirroring the real-life paths of many footballers.
Skills don't win games
The biggest difference between FIFA Street and Volta is that in the latter skills don't win you games, or give you any advantage aside from helping you beat your marker.
While they're useful to beat an opponent, the result is decided on who scores the most goals. EA Sports made this decision after talking to legendary street footballers who admitted that while showboating is fun, all each team wants to do is to score more than their opponent.
There are four ways to play Volta
There are three main ways to play Volta – kick-off, Story and Volta World.
Kick-off mode is similar to the kick-off mode found in the main game, with the option to pick from a myriad of street football match-types before you choose one of many club and national teams to represent and face off against.
The Story and Volta World modes begin with players creating their own street footballer (male or female).
From there, the Story mode takes players on a narrative-driven guide to the world of street football, presented in a similar way to the Journey. The Story mode is optional and players can just jump right into Volta World if they want to get right into the action.
Volta World is an offline mode, where players traverse a global map, taking on other teams with different challenges and rewards.
Teams faced in Volta World are all player-generated, just as they are in Squad Battles in FIFA Ultimate Team, meaning that every match you play is against a team created by another FIFA fan elsewhere in the World.
There's also player-vs-player League and World Tour modes, giving players the chance to skip the story and to face off against other players online.
You can take another team's players
As you progress through Volta World you're able to recruit players from teams you've beaten. That player stays with their team, but a replica joins yours to be used to future matches.
Since you can create a version of yourself in Volta, it's possible that there could be multiple versions of you playing Volta football all over the world. You may even end up facing a team which includes the player you created.
Home advantage matters
As well as creating your own player, you also get to choose a location, court type and playstyle as your 'home'.
As Volta league matches have a home and away element, this means it's important that you customise your home to suit your own play style. Do you like to play passes off the wall? Be sure that your court has walls. Perhaps you're a skiller, in that case ensure your home match type is for smaller squads with more one-on-ones.
Skills are easier
The stick and button combinations required to pull off skills in Volta are the same as those used in the full FIFA game. This was chosen as a way to introduce new players to skill moves and mean that flicks and tricks learned in Volta can be carried into 11-vs-11 matches.
However, if you're lucky enough to have a highly skilled player on your team, they will beat players with more flair, just as they would in the full game. When we had a chance to try this out in Berlin, the difference was noticeable when playing with players like Neymar and Messi.
No keeper? No problem
While the core game of Volta feels similar to the full FIFA experience, certain changes were made to players' AI to ensure they behave like street players. An example of this which becomes apparent early on is how they block shots.
In matches without goalkeepers (which can be turned on and off) players obviously can't block shots on goal with their hands. Instead, they angle their body down to use the rest of their body.
Another example is in how they use the walls of courts to beat players – something their real-world counterparts would never do – which meant tweaks to the AI so Volta players know it's possible and don't consider everything outside the lines as out of bounds.
Men and women together but stars don't mix
For the first time in a FIFA game, in Volta men and women can play on the same pitch and there's no difference to how they play, it's a level playing field. Although mixed-gender matches are purely aesthetic, it really adds to the realism to see men and women on the same court.
While men and women mixing it up on the court is possible, Volta doesn't allow for teams of created and real-world players, or to play with a dream team of players from different club teams. There isn't even an equivalent FIFA Ultimate Team element, meaning there's no dream team building or packs to open, which leads us on to the good news that…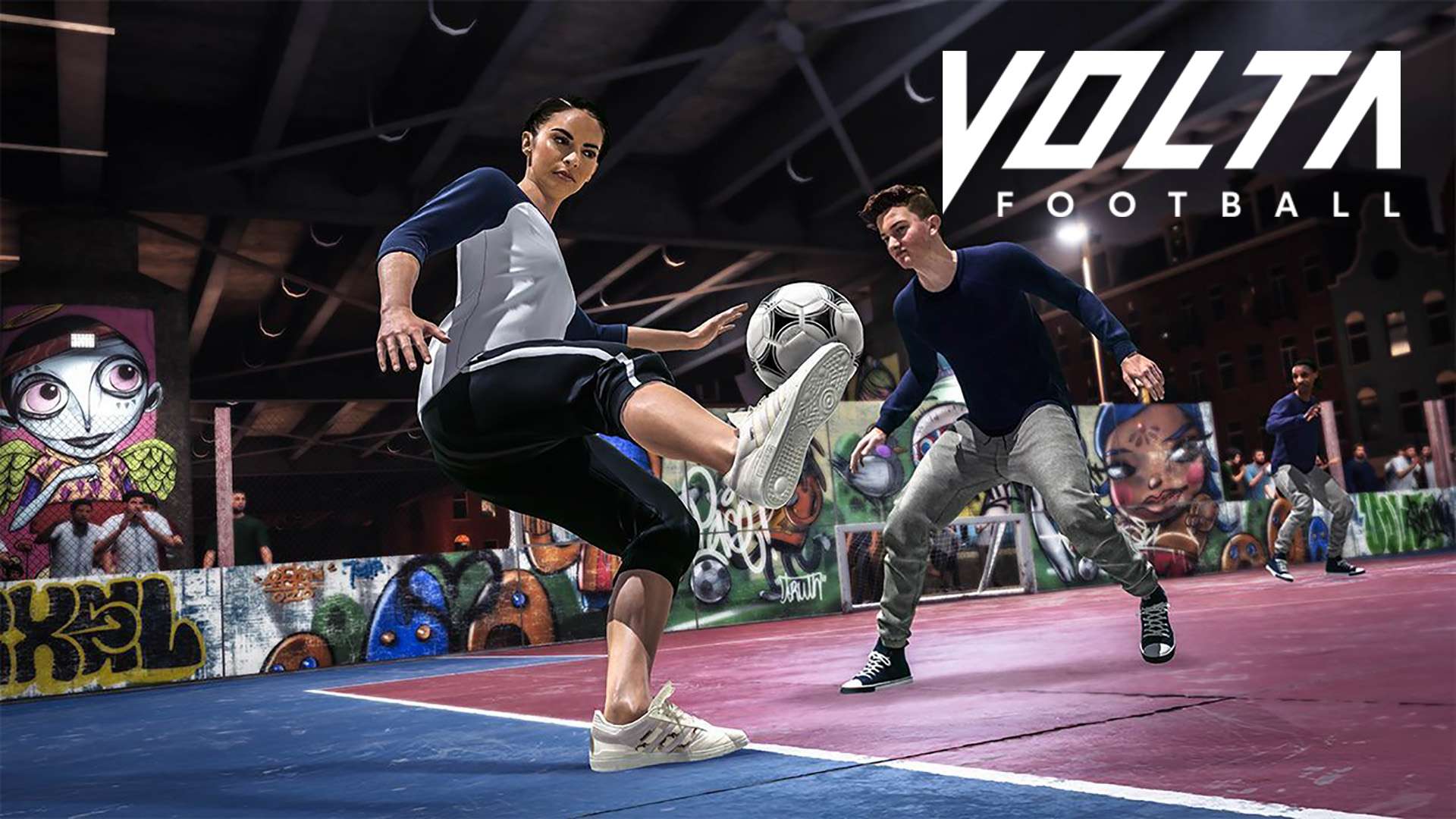 There are no microtransactions or loot boxes
As well as there being no packs to open in Volta, there's no microtransactions at all. Players can earn virtual currency in Volta World to spend on cosmetic items, but they have no real-world value.
Volta has boss battles
Name us a good video game without a good boss battle. You can't, it's not possible. In Volta, at specific points in the campaign, you will face teams featuring legendary street footballers. Beat these teams and the legendary player joins your ranks. This part is a bit like FIFA Street, which allowed you to recruit players from teams you beat to create your custom dream team squads.
Source: https://www.goal.com/en/news/ten-things-we-learned-playing-volta-in-fifa-20/61uofp16gtdi1c3mhdl4n5ko0
Smartphone users spend $120 billion on mobile apps in 2019
Smartphone users spent $120 billion on mobile apps, as 204 billion apps were downloaded in 2019, setting a record higher than that of 2018, the annual State of Mobile report has shown.
The annual report, "State of Mobile" by App Annie disclosed that the number of mobile apps downloaded climbed 6% to hit 204 billion when compared to 2018, while it increased by 45% in comparison to 2016 downloads. Note that the report didn't factor in re-installation of apps and app updates.
The growth of mobile apps download was significantly aided by emerging countries where tech innovations are changing consumer behaviour, resulting in a high purchasing power that led to smartphone users spending $120 billion on apps.
Emerging markets that aided growth: According to the report, the emerging countries that boosted the growth of apps downloaded globally are India, Brazil and Indonesia. These countries growth of 190%, 40% and 70%, respectively. However, China remains king in the download rate, as the Asian country recorded 80% growth.
Surprisingly, the growth of mobile apps download slowed by 5% in the United States while some emerging markets were pulling double % growth. Although App Annie said the slow growth doesn't mean users are not downloading as the US recorded more than 12.3 billion downloads in 2019, Japan recorded 2.5 billion apps download, while South Korea recorded 2 billion downloads; these countries are considered matured markets.
Apps spend by users: $120 billion was spent on games and subscription apps, but games accounted for 72 per cent of the consumer spend, while subscription (non-gaming apps) accounted for 28 per cent, compared to 2016 when it accounted for 18 per cent.
Dating apps like Tinder and video-on-demand (VOD) like Netflix and Tencent Video topped 2019's consumer-spend charts due to its subscription revenue.
With $120 billion spent on the apps, matured markets like the US, United Kingdom, Japan, and South Korea fueled the growth in apps purchase, but China again, top the consumer spend, accounting for 40% of the $120 billion. Note that an average of 3.7 hours is spent on apps by users.
Source:
https://nairametrics.com/2020/01/16/smartphone-users-spend-120-billion-on-mobile-apps-in-2019/
Is it worth buying the Galaxy Note 10 in 2020?
Samsung's Galaxy Note 10 and Note 10+ were two of the most powerful phones to be released last year, offering top-of-the-line performance, an incredible AMOLED display, the wildly popular S Pen, and much, much more.
It's now 2020, however, and all eyes are on what Samsung's going to do with the upcoming Galaxy S20 lineup. And, after that, it'll be time to look forward to the Note 11/Note 20.
Even so, someone in our AC forums recently mentioned that they just picked up the Note 10+ and have really been enjoying it.
Source:
https://www.androidcentral.com/it-worth-buying-galaxy-note-10-2020
What Is Android Mobile? Everything You Need To Know
What is Android mobile? Basically, it is the operating system that runs on your smartphones and tablets. This article is going to go more in-depth about what Android mobile really is.
There are really only two mobile operating systems out there: Android and iOS. There are still some companies that are using proprietary software for some phones (mainly flip phones), but for the most part, there are only two options.
Android is of course, Google's option.
What devices run Android mobile?
For the most part, smartphones and tablets run Android mobile. Most smartphone makers are using Android – with the exception of Apple – for their smartphones. So as long as you don't have an iPad or iPhone, you most likely have Android mobile on your device.
Samsung uses Android for the majority of their smartphones and tablets. Though there are a few tablets that run Microsoft's Windows, as well as a few smartphones that run Samsung's own proprietary Tizen operating system.
What are the benefits of Android mobile?
One of the main benefits to using Android mobile is the flexibility of the operating system. Android mobile allows for almost endless customization. And that also means that smartphone makers can customize the operating system to their liking. Don't like your home screen? You can download a launcher to change it. Don't like Google keyboard (and its terrible name, "Gboard")? You can download a new keyboard to use, like Swiftkey. These are just some of the customization features that Google offers.
Since Android runs on over 75-percent of smartphones in the world, it means that if your next smartphone is not from the same company as your current smartphone (i.e. you have a LG G6 now, and you upgrade to a Samsung Galaxy Note 10), it won't be a huge difference in the experience, since it is running the same software at its core. Which would be Android.
For users, there are millions of apps available to download from the Google Play Store. No matter what you're looking for, there is most likely an app for that. In fact, there are probably several apps for that. The Google Play Store (starting with Android 10) will also push out platform updates for your device. Making it easier to update your smartphone or tablet and keep it up to date.
There are many features that Android has that just makes using your smartphone much easier. Like Quick Settings. Instead of it being a swipe up gesture like on iOS, it's in the notification pull-down. Making it easier to check notifications and turn off WiFi or adjust the brightness. These are also customizable. So if you don't need the location toggle, you can get rid of it.Advertisement
Android also has dark mode. This has been available in Android 9 Pie for a little while, but Google made it system-wide in Android 10 (released in 2019). If you toggle on dark mode or "night mode" you'll get a darker interface, which is not only better on the eyes but better on your smartphone's battery. Many apps are now updating for dark mode too.
If you've ever missed a moment because it took to long to open your camera, well Android has solved that. Double-tapping your power button will automatically open the camera. So that you won't miss that moment. Really important for those with kids.
These are just some of the very many features that Android has. Google is constantly making new features and improving the features it already has, to make life easier.Advertisement
What are Android "skins"?
Android "skins" or more commonly known as "overlays", are an overlay that a manufacturer can put on top of Android on their device. Think of Android mobile as the cake and the overlay is the frosting.
For instance, Samsung has One UI. It has undergone a few name changes over the years, and now it's simply One UI. With this overlay, Samsung decided to push a lot of the buttons and controls towards the bottom of the phone. This was to meet the demand of displays getting larger and larger. Which in-turn makes it tougher and tougher to actually use them one-handed. Samsung also has a number of its own features backed into One UI, which you won't find in Android. That includes things like Air Gestures for the S Pen, a recycle bin in the gallery, to name a few.
Though, many prefer OnePlus' Oxygen OS. This is a mostly stock Android overlay, that has a few features added in. OnePlus has decided to just add to Android, instead of trying to make it look hugely different. With Oxygen OS, you do get even more customization features, like theming that is available system-wide. There's also an "App Locker" which will lock away apps with sensitive data in them, so when you hand your phone to people, they don't see that data. It's also a very fast overlay, compared to Google's Android. This is due to OnePlus removing a lot of the animations that Google has included.Advertisement
There are other skins out there too. Huawei's Emotion UI or EMUI is also a pretty heavy skin like Samsung's One UI. LG has its own overlay called LG UX now. It's also fairly heavy, and not that great. Motorola, ASUS and ZTE have all adopted a more stock-like skin for their smartphones, similar to Oxygen OS, but even lighter.
How do I know if I have the latest version of Android mobile?
To check and see what version of Android mobile you're running, head into the Settings of your smartphone. Scroll down to "About Phone" and then scroll down to the section that shows the software status. Depending on the phone you're using, you may have to tap on "Software Info" or something similar to get this information.
As of right now, the latest version of Android is Android 10. It was released on September 3, 2019. Chances are, your device is not running that version of Android though. Seeing as manufacturers are typically pretty slow (compared to iOS) in pushing updates to new versions of Android.Advertisement
Google usually releases a new version of Android each year. With the first beta coming out around February/March. Google will release a new beta almost every month (usually released in the first week of each month) until the final version is released around August/September. It has typically been released around mid-August, but Android 10 was a bit later. Releasing on September 3, 2019.
What are the most popular Android devices?
Samsung Galaxy Note 10 Plus
The most popular Android smartphone right now is the Samsung Galaxy Note 10 Plus. It is also one of the more expensive smartphones. Coming in at a price of $1099.
Samsung is well-known for putting cutting-edge tech into its flagship smartphones, and that is the case with the Galaxy Note 10 Plus. It's one of the most powerful smartphones on the market right now, with a huge and beautiful display to match it.
You can find out more about the Galaxy Note 10 Plus by reading our review.
Samsung Galaxy S10
The Samsung Galaxy S10 was the most popular smartphone until it released the Galaxy Note 10 Plus in August. It's still pretty popular though, and it's cheaper than the Galaxy Note 10 Plus.
It doesn't have as many features as the Galaxy Note 10 Plus, largely because it does not feature the S Pen. But still a very impressive smartphone. You can find the Galaxy S10 for around $899 on Amazon.
You can read more about the Samsung Galaxy S10 in our review.
Google Pixel 3a
Now, the Google Pixel 3a is actually pretty popular for a reason that does not apply to the Galaxy Note 10 Plus or Galaxy S10. It's price tag. The Pixel 3a is actually a very affordable smartphone, coming in at under $479 (depending on the size you choose). But still offering the same performance and features of a flagship like the Pixel 3.
It has been very popular because you're getting an amazing camera for about half the price of a flagship smartphone. You can find the Pixel 3a on Amazon for $399 (or $479 for the Pixel 3a XL).
You can read more about the Google Pixel 3a in our review.
AOSP (Android Open Source Project) vs Google's Android mobile
There are actually two versions of Android mobile. There's Android Open Source Project or AOSP, and then there's Google's Android.
Google's Android includes GMS or Google Mobile Services. That's what brings all of Google's services into Android. Like the Play Store, Gmail, Chrome, etc. Manufacturers can use either version of Android, but Google's version is the better bet.
The big reason for Google's Android being better is because manufacturers get earlier access to the code, as well as help from Google in getting Android working on their smartphones and tablets. It also gets all of Google's services, which are ubiquitous around the world. And if you're looking to sell a smartphone, you're going to need Google's services, or its dead in the water. With the exception of selling it in China.
AOSP exists still, because Google wanted to make an open source mobile platform that anyone can use. And that is still true in 2019. Even though Google's Android is the better version to use, as it has all the bells and whistles, anyone can use AOSP and not even need to use Google Mobile Services on their devices. Amazon is one of those that does use AOSP without Google's apps and services.
Is Android the best fit for me?
To be honest, you likely already have a smartphone running Android. About 75-percent of smartphones around the world are running Android right now, meaning that you are very likely to be using one to read this article.
Is is the best fit for you? Well that really depends on what you're looking for. If you're looking for the best software Google has to offer, then Android is going to be the best for you. Even though all of Google's apps are also available on iOS, they don't integrated into the phone as well as they do on Android.
iOS is really the only other choice when it comes to smartphone operating systems right now, even though there are others trying to take a slice of the market share.
Source:
https://www.androidheadlines.com/what-is-android-mobile