Ten things we learned playing Volta in FIFA 20
When the new game mode was announced for the upcoming release, fans were excited to see what was viewed by many as the return of FIFA Street
As Goal learned by attending an exclusive preview event in Berlin and getting hands-on with Volta, there is more to the new mode than a simple reboot of the popular Street series. These are the ten things we learned from playing Volta in FIFA 20…
Volta is not FIFA Street
Volta has been compared to EA Sports' classic series FIFA Street, which featured exaggerated gameplay and player models and became a cult classic.
Despite featuring smaller teams, Volta has more in common with the full 11-a-side game than any of the games in the Street series.
EA Sports attribute this to wanting Volta to act as a stepping stone to the traditional game, allowing players to take the skills they've learned on the courts into stadiums – mirroring the real-life paths of many footballers.
Skills don't win games
The biggest difference between FIFA Street and Volta is that in the latter skills don't win you games, or give you any advantage aside from helping you beat your marker.
While they're useful to beat an opponent, the result is decided on who scores the most goals. EA Sports made this decision after talking to legendary street footballers who admitted that while showboating is fun, all each team wants to do is to score more than their opponent.
There are four ways to play Volta
There are three main ways to play Volta – kick-off, Story and Volta World.
Kick-off mode is similar to the kick-off mode found in the main game, with the option to pick from a myriad of street football match-types before you choose one of many club and national teams to represent and face off against.
The Story and Volta World modes begin with players creating their own street footballer (male or female).
From there, the Story mode takes players on a narrative-driven guide to the world of street football, presented in a similar way to the Journey. The Story mode is optional and players can just jump right into Volta World if they want to get right into the action.
Volta World is an offline mode, where players traverse a global map, taking on other teams with different challenges and rewards.
Teams faced in Volta World are all player-generated, just as they are in Squad Battles in FIFA Ultimate Team, meaning that every match you play is against a team created by another FIFA fan elsewhere in the World.
There's also player-vs-player League and World Tour modes, giving players the chance to skip the story and to face off against other players online.
You can take another team's players
As you progress through Volta World you're able to recruit players from teams you've beaten. That player stays with their team, but a replica joins yours to be used to future matches.
Since you can create a version of yourself in Volta, it's possible that there could be multiple versions of you playing Volta football all over the world. You may even end up facing a team which includes the player you created.
Home advantage matters
As well as creating your own player, you also get to choose a location, court type and playstyle as your 'home'.
As Volta league matches have a home and away element, this means it's important that you customise your home to suit your own play style. Do you like to play passes off the wall? Be sure that your court has walls. Perhaps you're a skiller, in that case ensure your home match type is for smaller squads with more one-on-ones.
Skills are easier
The stick and button combinations required to pull off skills in Volta are the same as those used in the full FIFA game. This was chosen as a way to introduce new players to skill moves and mean that flicks and tricks learned in Volta can be carried into 11-vs-11 matches.
However, if you're lucky enough to have a highly skilled player on your team, they will beat players with more flair, just as they would in the full game. When we had a chance to try this out in Berlin, the difference was noticeable when playing with players like Neymar and Messi.
No keeper? No problem
While the core game of Volta feels similar to the full FIFA experience, certain changes were made to players' AI to ensure they behave like street players. An example of this which becomes apparent early on is how they block shots.
In matches without goalkeepers (which can be turned on and off) players obviously can't block shots on goal with their hands. Instead, they angle their body down to use the rest of their body.
Another example is in how they use the walls of courts to beat players – something their real-world counterparts would never do – which meant tweaks to the AI so Volta players know it's possible and don't consider everything outside the lines as out of bounds.
Men and women together but stars don't mix
For the first time in a FIFA game, in Volta men and women can play on the same pitch and there's no difference to how they play, it's a level playing field. Although mixed-gender matches are purely aesthetic, it really adds to the realism to see men and women on the same court.
While men and women mixing it up on the court is possible, Volta doesn't allow for teams of created and real-world players, or to play with a dream team of players from different club teams. There isn't even an equivalent FIFA Ultimate Team element, meaning there's no dream team building or packs to open, which leads us on to the good news that…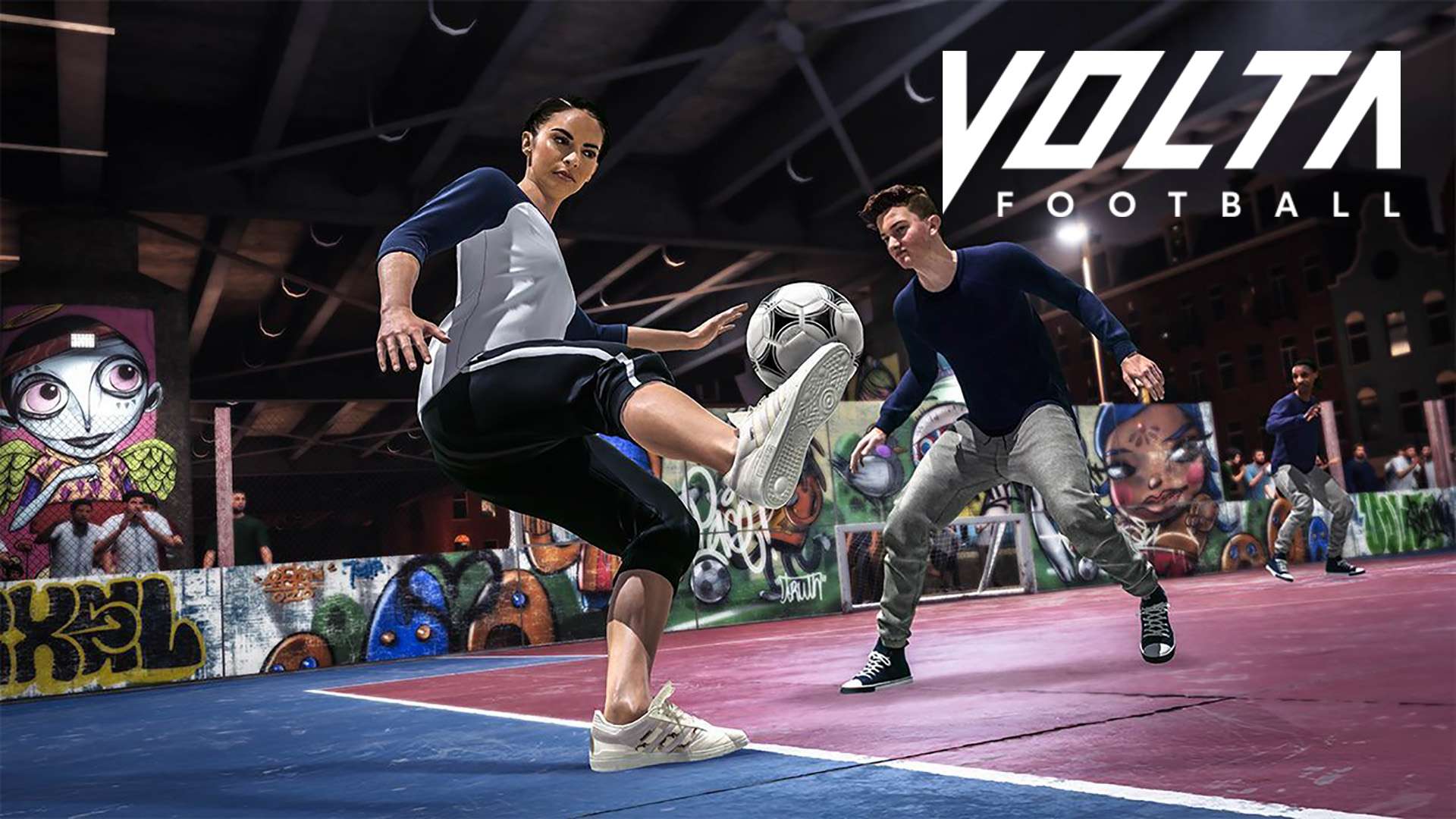 There are no microtransactions or loot boxes
As well as there being no packs to open in Volta, there's no microtransactions at all. Players can earn virtual currency in Volta World to spend on cosmetic items, but they have no real-world value.
Volta has boss battles
Name us a good video game without a good boss battle. You can't, it's not possible. In Volta, at specific points in the campaign, you will face teams featuring legendary street footballers. Beat these teams and the legendary player joins your ranks. This part is a bit like FIFA Street, which allowed you to recruit players from teams you beat to create your custom dream team squads.
Source: https://www.goal.com/en/news/ten-things-we-learned-playing-volta-in-fifa-20/61uofp16gtdi1c3mhdl4n5ko0
Five reasons Chromebooks are better than Windows laptops
When one of my compares recently wrote that a Best Buy salesperson assured him Windows laptops were better than Chromebooks, I was reminded of that old joke: "What's the difference between a computer salesman and a used car salesman? The used car salesman knows when he's lying."
Now, there are Best Buy people who know their stuff, and there are Windows users who should stick with Windows. If, for example, you live and die by one or two native Windows applications, there's no point in even considering going elsewhere. And, if you're a die-hard Windows gamer, Best Buy will be happy to sell you a top-of-the-line Alienware gaming PC.
But there are also many good reasons to use Chromebooks. Here are the top reasons.
CHROME OS IS MORE STABLE THAN WINDOWS 10
WIndows, especially lately, has been prone to one update problem after another. The latest example: Microsoft broke Visual Basic programs for many users. I mean, how do you break the Visual Basic 6 code? The language has been part and parcel of the Microsoft family since 1998!
Windows updates have become a nightmare over the past few years. Today, Windows users hold off for as long as possible before "updating" their PCs. Chrome OS users, on the other hand, have their systems updated every six weeks without a hitch. And, I might add, these updates take a minute or two instead of an hour or two.
Chrome OS is also more secure than Windows. WIndows security violations pop up every blessed month. Sure, Chrome OS has had security holes, but I can't think of one that's been significantly exploited.
CHROME OS MAKES IT EASY TO MOVE TO NEW HARDWARE
Want a nightmare? Try migrating from an old Windows PC to a new one. Even if you're jumping from Windows 10 to Windows 10, there are no easy ways to do it. If you have a Microsoft account, rather than a local account, you must manually move your local files from third-party programs such as Photoshop
Procuring software packages for the organization is a complicated process which involves more than just technological knowledge. There are financial and support aspects to consider, proof of concepts to evaluate and vendor negotiations to handle….Tools & Templates provided by TechRepublic Premium
On Chrome OS, you log in to your new Chromebook and — ta-da! — you're back in business. No fuss, no muss.
WITH CHROME OS, EVEN IF YOUR CHROMEBOOK BURST INTO FLAMES YOU LOSE NOTHING.
Say you drop your laptop, and then the screen cracks. If you're running Windows, you'd better hope you have a good recent backup, and you're able to restore it to a new one without too much trouble. Good luck with that.
When I did that with a Chromebook, I got a new machine, signed into it, and in three minutes I was ready to go again. Using a Chromebook means never losing your settings, applications, or data again.
CHROMEBOOKS WORK JUST FINE OFFLINE
One of the great myths about Chromebooks is that, without an internet connection, Chromebooks are just expensive door-stops. Wrong.
With an offline Chromebook, you can still read and write Gmail, use your calendar, watch movies, listen to music, edit photographs, or work in Google Docs. People who claim that Chromebooks are just a Chrome browser and nothing more are clueless and haven't actually used one.
CHROMEBOOKS RUN FAR MORE THAN JUST CHROME OS
Although Google dropped its effort to dual-boot Windows in Chromebooks, also known as Project Campfire, you can still run Android applications and Linux programs on modern Chromebooks. And thanks to CrossOver Chrome OS, you can run some Windows programs on Chrome OS.
Chromebooks are the most versatile laptops around these days.
Are Chromebooks right for everyone? No. For some people, Windows and MacOS machines are still the best.
But, for most people, a Chromebook is ideal.
If you want a laptop that does all the bread-and-butter internet and office work, get a Chromebook. If you have a friend or relative who needs a safer machine, give them a Chromebook. If you need a flexible system that can juggle Android, Linux, the web, and a bit of Windows, get a Chromebook. You'll be glad you did.
Source: https://www.zdnet.com/article/five-reasons-chromebooks-are-better-than-windows-laptops/
Samsung devices lead in fast download speed – Report
Users of Samsung devices experienced faster download speed than Apple and Huawei users in about 14 countries, a latest report by Opensignal has shown.
The 14 countries, according to the research firm, represented 35 per cent of the countries examined.
Opensignal in its Mobile Network Experience study across 40 countries found that Apple users were faster in 17.5 per cent of the countries and in the remaining 48 per cent, two or more of the brands tied in a statistical dead heat.
According to the findings of the study, none of the countries saw Huawei users experience the fastest download speed, but the smartphone brand had tied in download speed in 17.5 per cent of countries.
Analysts at Opensignal noted that in the United States, which is a strong iPhone market, Apple users experienced download speeds 8.2 Mega bytes per seconds slower than Samsung users.
"Perhaps most striking is the experience of Apple users. Given that Samsung makes a wide range of models from cheap to premium, while Apple only offers premium-priced models, this is an even more impressive result," the report stated.
"In Brazil, Apple users experienced speeds of 2.3 Mbps faster than second-placed Huawei's users. Samsung's position here is more intriguing because it offers a similar range of models to Huawei, but Huawei's users experienced speeds 3.5 Mbps faster than Samsung's."
The country differences, according to the study, represent other factors beyond the network capabilities of individual smartphone models.
It explained that Huawei users experienced notably slower speeds in the US and Japan because they were not strong markets for Huawei, and because users had chosen cheaper models with less-capable modems.
Opensignal said Apple's success in markets like Brazil, Taiwan and Costa Rica was an indication that users preferred premium-priced devices and premium mobile tariffs than in other countries where iPhone adoption was more widespread and mainstream.
The study observed that smartphone models with a higher LTE category tend to be more expensive and support more network technologies.
"All 5G smartphone models support at least LTE Category 16 and would count as high-tier devices in this grouping. However, there are very small numbers of 5G smartphone devices in the market, at least for now," the report stated.
When we compare the users of the three largest smartphone makers into three groups based on the network capabilities of their smartphone, the report said in the high-tier smartphone category, Samsung users experienced the fastest download speeds.
This, according to the study, is because their users enjoy 26.6 Mbps globally compared with 25.1 Mbps for Apple users and just 24.4 Mbps for Huawei users.
In the mid-tier smartphone category, the report said, "Apple users are slightly faster than second-placed Huawei users. iPhone users experience 16.5 Mbps, compared with 16.3 Mbps for Huawei and just 14.4 Mbps for Samsung users. This category makes up the bulk of Apple users, however, these iPhone models have often been priced at a similar level to Samsung and Huawei high-end models."
In the low-tier smartphone segment, Opensignal said Huawei users experienced the fastest speeds with 12.1 Mbps, compared with 9.7 Mbps for Samsung users and 8.9 Mbps for Apple users.
This last category, according to the research firm, makes up 49 per cent of Samsung users and is the largest tier in Samsung's user base.
Source: https://punchng.com/samsung-devices-lead-in-fast-download-speed-report/
Why 2019 is the best year ever to buy a smartphone
In late 2017, Apple released the iPhone X and while it was a joy to use it also raised the bar for smartphone prices, starting at $999. After seeing flagship sales stagnate over the past year and a half while companies like OnePlus push innovation forward at lower prices, 2019 is the year that smartphone buyers reap the benefits of pricing and technology.
It's easy to find a great phone today. In fact, current flagship devices are so good you really don't need to be replacing them every year.
While ZDNet's Jason Perlow argued that 2019 is the worst smartphone year ever primarily due to price and minor updates, I argue it is the best smartphone year ever with more affordable flagships with stunning camera performance, reliable all-day long battery life, fast performance, and attractive designs that now mean buyers can keep their phones for two or more years without compromise. Chinese smartphone manufacturers continue to push innovation and smartphone technology forward, but that doesn't mean others are standing by while the US government restricts sales of Chinese companies from the likes of Huawei and ZTE.
Jason stated:
"All in all, this has shaped up to be a pretty unexciting year for smartphones. They lack significant innovation compared to the previous year, and quite frankly they all look dull and even downright ugly with the big camera bulges."
I'm not sure which phones Jason has been looking at, but Samsung has lovely Prism and Aura color schemes on its S10 and Note 10 lines, Google provides a fun color with bright power buttons as an alternative to black and white colors, there are four color options for the iPhone XR in addition to black and white, and the OnePlus 7 Pro Almond and Nebula Blue colors are downright gorgeous. The rumored iPhone 11 appears ugly in pictures, but we'll have to wait and see what it looks like in real life to pass judgement. You also cannot have amazing camera performance without space for sensors and other than the rumored iPhone 11 there's nothing that obtrusive about current smartphone camera designs.
AFFORDABLE FLAGSHIPS
A month after Apple launched the XS and XS Max last fall, it rolled out the iPhone XR at $749. This is $250 less than the XS and $350 less than the XS Max, which is a significant amount. The Apple iPhone XR is the reasonably priced choice and it turns out it is a crowd favorite with colorful back options, the longest lasting new iPhone battery, and a big display to help you get work done.
Samsung launched the Galaxy S10 series in March with the Galaxy S10e currently priced in the $700 range ($750 was the launch price). The S10e is $150 less than the S10 and $250 less than the S10 Plus while still having nearly all the same specifications and functionality. The S10e fits well in small pockets and can even be plugged into an external monitor and power a PC-like experience with Samsung DeX.
Google went a long ways with carrier support with the new Google Pixel 3A launching on Verizon, T-Mobile, Sprint, and US Cellular at launch. The 3A starts at just $399.99 and has nearly the same camera as the higher priced Pixel 3 with a mid-level processor that still satisfies the needs of most people. It's an affordable option that is guaranteed to get updates for three years while offering all the functionality you could want in an Android smartphone.
TechRepublic and ZDNet smartphone experts discuss the features, specs, and pros and cons of Apple's new iPhone 6 and 6 Plus. Find out about battery life, ease of repair, and viability for business use. The introduction of the iPhone 6 and iPhone…Downloads provided by TechRepublic Premium
OnePlus launched the OnePlus 6T on T-Mobile and followed that up with the OnePlus 7 Proon the carrier as well. While it would be great to see broader US carrier support from OnePlus, lining up a US carrier is a big win that has resulted in solid sales for OnePlus.
In addition to carrier support, OnePlus was the first to roll out UFS 3.0 support for internal storage while also providing buyers with a beautiful display with 90 Hz refresh rate. Warp Charge 30 provides one of the fastest charging standards available on a phone, beat out only by Huawei's Super Charge system. It was also one of the first to launch with 12GB of RAM. OnePlus is not sitting idly by and there are rumors that an incremental update, possibly the OnePlus 7T, will launch with the new Qualcomm Snapdragon 855 Plus.
Apple rolled out the iPhone X with a large center display notch in 2017 and over the next couple of years manufacturers tried out different ways to include sensors and a front-facing camera while maximizing the viewable display area. OnePlus pushed the innovation forward even a bit more with a retractable front-facing camera that makes using the OnePlus 7 Pro a sheer joy for work and media experiences.
We have also seen wide adoption of multiple camera lenses on the back of phones so that nearly any phone you purchase today can serve as your only camera with little compromise. This is one area that is sure to continue innovating as sensor makers push things forward too.
Artificial intelligence (AI) is one area that demonstrates the power and capability of today's mobile processors, but hasn't yet realized its full potential. We see AI primarily being used today for helping us frame and capture better photos. However, it's an area ripe for further development as components improve and use cases evolve. Our phones today are smart enough to take care of regular tasks we perform daily. Samsung and Apple gave us a glimpse of what is to come with Siri Shortcuts and Samsung Bixby Quick Commands.
Although the first Galaxy Fold failed, Samsung is planning to release it again next month. Huawei also continues to work on its foldable phone which we should see in the next couple of months. Even though these first generation foldable phones are sure to be only for early adopters, it shows manufacturers are testing new technologies and methods to help us use our handheld computers in new ways.
I'm not sure what people expect their smartphones to do that isn't being done now and as we look at prices and innovation in 2019 it's pretty clear this was a fantastic year for smartphones with hints of greater things in 2020. We look forward to full 5G adoption, AI doing more for us without requiring direct user feedback, and so much more. With affordable options being offered by the major players we can also expect more for less in the years to come.
Source: https://www.zdnet.com/article/why-2019-is-the-best-year-ever-to-buy-a-smartphone-affordable-flagships-galore/