Apple Watch Series 5 will come with new titanium and ceramic casings
The Apple Watch is the most popular smartwatch on the market and alongside AirPods is turning into a key product category for Apple. The company will look to offer more options with its upcoming series 5 lineup including titanium and ceramic versions in both 40mm and 44mm casings.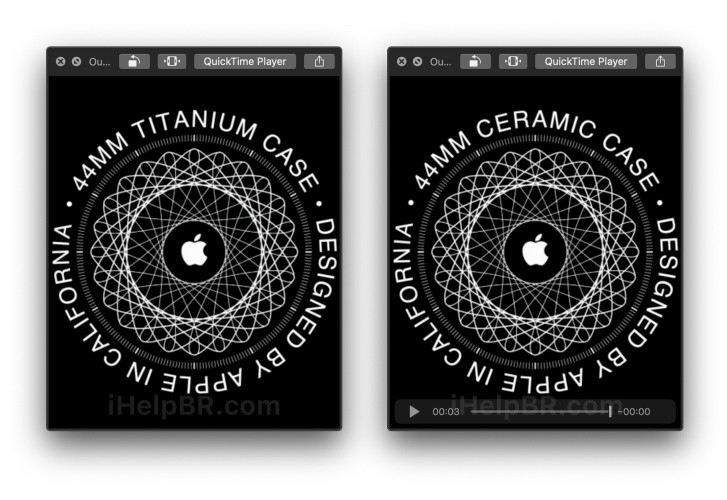 Brazilian site iHelp BR discovered the upcoming options hidden in the latest watchOS 6 beta. Apple previously had ceramic versions of the Watch, but never offered a titanium one. Other than that we have no other details on what to expect from the new Apple watches.
According to past rumors, the Apple Watch Series 5 is expected to launch alongside the iPhone 11 line on September 10.
Source: https://www.gsmarena.com/apple_watch_series_5_may_come_with_new_titanium_and_ceramic_casings_-news-38762.php
Galaxy fans are in for a treat: Here's a first look at how the Samsung Galaxy S11 and S11 Plus might look like
If renders based on Samsung's recent patents turn out to be accurate, the upcoming Galaxy S11 and S11 Plus could offer a unique take on the slide phone concept. Renders seem to suggest that the Galaxy S11 could use a rolling display that can be extended upwards by about 25%. The slider display uses a 'waterfall' design with flowing icons and also conceals the rear multi-camera setup.
With the Galaxy Note 10 and Galaxy Note 10+ launching to rave reviews, it's time once again to speculate on Samsung's next big release, the Galaxy S11. We are still quite some time away from knowing some of the meaty details of the device, but Dutch site LetsGoDigital has managed to create a few renders based on patents filed by Samsung with the USPTO.
If the patent indeed bears fruition in the Galaxy S11, we may see the return of the slider phone in true Samsung style. At the outset, the Galaxy S11 looks like any other regular candybar phone. We get to see a display with rounded edges similar to the Galaxy S and Note series. This time though, Samsung would further extend the curvature of the screen halfway to the sides creating a "waterfall" design. However, there seems to be more to the display than meets the eye.
The patent describes a metal slider on the edges of the phone. By sliding upwards, the screen further extends by about 25%. This is possible via a drive shaft in the metal housing along which the flexible display can bend and roll in or roll out. Moreover, the waterfall design is only applicable to the upper part of the display while the lower part of the screen along the metal frame is flat. This prevents wrinkling of the screen as you slide it up and down. Once extended, the upper part of the waterfall display offers icons that you can scroll through among various other functions.
Details about the Galaxy S11's cameras are still elusive (108 MP with 10x optical zoom, anyone?), but we can expect at least a three or four camera system at the back and possibly more than one camera at the front. The rear cameras are accessible only when the display is slid up and are otherwise protected inside the housing.
LetsGoDigital has used Samsung's patent as a reference while implementing some of the features already found in the Galaxy S10 and S10 Plus including a double-punch hole front camera and the placement of buttons and connectors.
At this moment, these are just renders based on a patent and we might not even get to see such a design in the final product. That being said, these design renders sure look suave and are worthy of being implemented in the upcoming Galaxy S11 and S11 Plus. What do you think?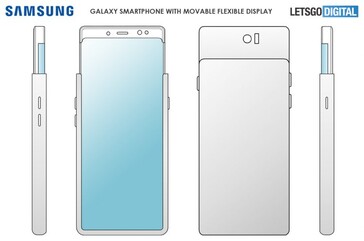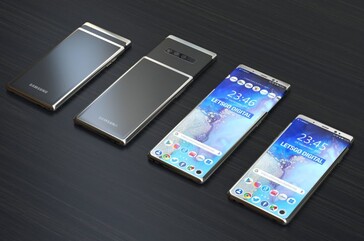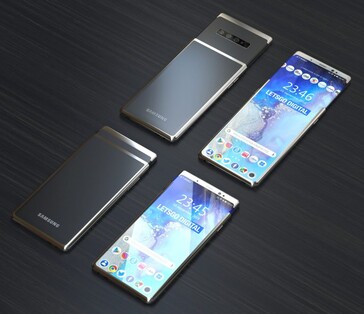 Source: https://www.notebookcheck.net/Galaxy-fans-are-in-for-a-treat-Here-s-a-first-look-at-how-the-Samsung-Galaxy-S11-and-S11-Plus-might-look-like.434906.0.html
The Future of 5G: Comparing 3 Generations of Wireless Technology
Wireless technology has evolved rapidly since the turn of the century. From voice-only 2G capabilities and internet-enabled 3G, today's ecosystem of wireless activity is founded on the reliable connection of 4G.
Fifth-generation wireless network technology, better known as 5G, is now being rolled out in major cities worldwide. By 2024, an estimated 1.5 billion mobile users─which account for 40% of current global activity─will be using 5G wireless networks.
Today's chart highlights three generations of wireless technology in the 21st century, and the differences between 3G, 4G, and 5G networks.
5G: The Next Great Thing?
With over 5 billion mobile users worldwide, our world is growing more connected than ever.
Data from GSMA Intelligence shows how rapidly global traffic could grow across different networks:
2018: 43% of mobile users on 4G
2025: 59% of mobile users on 4G, 15% of mobile users on 5G
But as with any new innovation, consumers should expect both positives and negatives as the technology matures.
Benefits
IoT Connectivity
5G networks will significantly optimize communication between the Internet of Things (IoT) devices to make our lives more convenient.
Low latency
Also known as lag, latency is the time it takes for data to be transferred over networks. Users may see latency rates drop as low as one millisecond.
High speeds
Real-time streaming may soon be a reality through 5G networks. Downloading a two-hour movie takes a whopping 26 hours over 3G networks and roughly six minutes on 4G networks─however, it'll only take 3.6 seconds over 5G.
Drawbacks
Distance from nodes
Walls, trees, and even rain can significantly block 5G wireless signals.
Requires many nodes
Many 5G nodes will need to be installed to offer the same level of coverage found on 4G.
Restricted to 5G-enabled devices
Users can't simply upgrade their software. Instead, they will need a 5G-enabled device to access the network.
Global 5G Networks
5G still has a way to go before it reaches mainstream adoption. Meanwhile, countries and cities are racing to install the infrastructure needed for the next wave of innovation to hit.
Since late 2018, over 25 countries have deployed 5G wireless networks. Notable achievements include South Korea, which became the first country globally to launch 5G wireless technology in April 2019. Switzerland boasts the highest number of 5G network deployments, currently at 225 and counting.
To date, China has built roughly 350,000 5G sites─compared to the less than 20,000 in the U.S.─and plans to invest an additional US$400 billion in infrastructure by 2023. Chinese mobile providers plan to launch 5G services starting in 2020.
What Does This Mean For 4G?
4G isn't going anywhere anytime soon. As 5G gradually rolls out, 4G and 5G networks will need to work together to support the wave of IoT devices entering the market. This network piggybacking also has the potential to expand global access to the internet in the future.
The race to dominate the wireless waves is even pushing companies like China's Huawei to explore 6G wireless innovation─before they've even launched their 5G networks.
MIUI 11 leak reveals new design, icons, and features for Xiaomi smartphones
Unlike OnePlus, Samsung, and Huawei, Xiaomi doesn't tie new versions of its Android skin, called MIUI, to new Android OS releases. MIUI 10 is available for dozens of Xiaomi smartphones, and depending on the phone, it'll be layered on top of Android 7 Nougat, Android 8 Oreo, or Android 9 Pie. Earlier this year, Xiaomi announced that development had begun on MIUI 11 and that the new MIUI version will introduce new icons and features like a system-wide dark mode, ultra power saving mode, and more. These features have already made their way into MIUI 10, though, so we're expecting to see other changes that haven't been announced. Fortunately for us, Xiaomi accidentally rolled out MIUI 11 for a handful of devices, including the Redmi K20 Pro, Mi Mix 2S, and Mi 6, giving us an early look at Xiaomi's next Android release.
Download links for the closed beta MIUI 11 9.9.9 were briefly publicly accessible, allowing many users to grab the firmware and flash to their own devices. The builds contain code that overlay the device's IMEI all over the UI, so we had to blur many of the screenshots below. XDA Recognized Developer erfanoabdi modified the system image to make it flashable on other devices, allowing users to install it even on non-Xiaomi devices. The screenshots without any visible blurring were taken from a device running this unofficial MIUI 11 system image.
New Icons
As promised, we can see the new iconography used in Xiaomi's Android skin. The icons are colorful, but there doesn't seem to be consistency in size or shape unlike stock Android 10.
New Design
The motto for MIUI 11 is "Empowering the productive," and the design uses a lot of empty white space and big, bold text throughout. One of the screenshots shows off the new design in more system apps, and interestingly, there's a reference to the upcoming Xiaomi Mi 9 Pro 5G.
New Features
In terms of features, we can see that MIUI 11 will bring the new cross-device file sharing implementation that Xiaomi, OPPO, and Vivo are collaborating on. The new MIUI Always on Display features include changing the text color automatically over time, adding a Kaleidoscope-style which has 5 different patterns that rotate each time you turn the screen on, an outer space style that changes the light depending on the sunrise/sunset schedule at your location, and more customization options. There's also a new "dynamic sounds" feature, a new Xiaomi Community app, a redesigned file manager (that we've previously seen), dark mode scheduler, and quick replies for some messaging apps.
---
This is an early, pre-release build of MIUI 11 for Xiaomi devices. We're unsure if these builds contain all of the release features. We'll keep an eye out on forum activity both on XDA and Weibo, as well as Telegram channels to follow the latest developments of Xiaomi's MIUI software.
Source: https://www.xda-developers.com/miui-11-leak-new-design-icons-features/