Harvard scientists design robot shorts to make running less horrible
Researchers at Harvard University have designed a pair of robot shorts that could make running, a tortuous activity for many of us, much easier. The robot shorts are actually a lightweight hip exosuit that can make you feel about 16 pounds lighter while walking and about 12 pounds lighter while running.
The suit does this by reducing the wearer's metabolic cost, or energy spent, by over 9% when walking and 4% when running, the researchers said of their findings, published in Science on Monday. The robot shorts can switch between walking and running seamlessly. When you put it on and start to move, it assists you with a "cable actuation system." The cables apply a tensile force between the waist belt and thigh wrap to create an external extension torque at the hip joint that works with your glutes, according to the release.
"We were excited to see that the device also performed well during uphill walking, at different running speeds and during overground testing outside, which showed the versatility of the system," study lead Conor Walsh said in a release.
The suit could be helpful to anyone needing to cover large distances — rescue workers searching disaster areas, US Army soldiers or Marines marching, or hikers making a long trek.
"It is very satisfying to see how far our approach has come," Walsh said in the release, "and we are excited to continue to apply it to a range of applications, including assisting those with gait impairments, industry workers at risk of injury performing physically strenuous tasks, or recreational weekend warriors."
The research team wasn't immediately available for further comment.
Source: https://www.cnet.com/news/harvard-scientists-design-robot-shorts-to-make-running-less-horrible/
The iPhone 11 is available in 6 colors, including purple for the first time ever — here's how to decide
At its annual keynote on September 10 , Apple announced 3 new phones, including the iPhone 11 .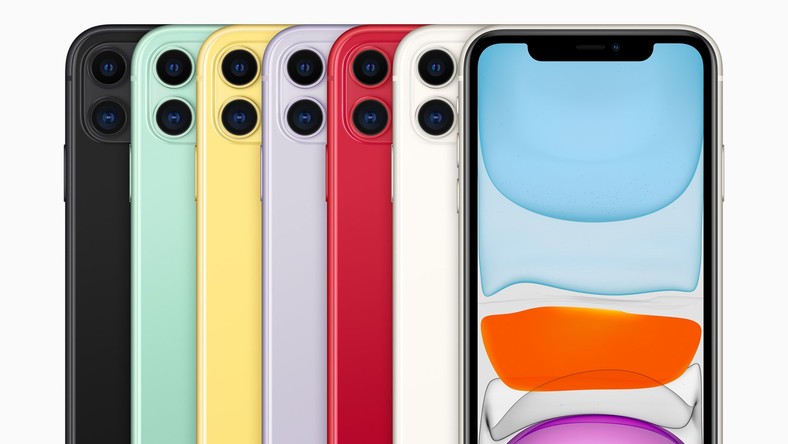 The iPhone 11 starts at $699, and is available in 6 colors.
The colors are slightly different than last year's iPhone XR offerings.
Last week, Apple announced the new iPhone 11, iPhone 11 Pro, and iPhone 11 Pro Max. After reading all about the differences between the models, you've decided on the flagship iPhone 11.
So, your next important decision is which color to buy. This decision might seem minor after you've already decided which phone to buy, but it's not. You're dropping at least $700 on this phone, so you want it to look sharp. Your phone will be your most worn accessory, carried every day and with every outfit.Apple is even carrying a clear case so that you can show off whichever color you decide on.
The iPhone 11 comes in six colors: purple, yellow, green, white, black, and (Product) Red. Here are some tips and consideration to help you make a choice that fits your style.
The iPhone 11 in yellow is the pick for someone who never gets tired of summer.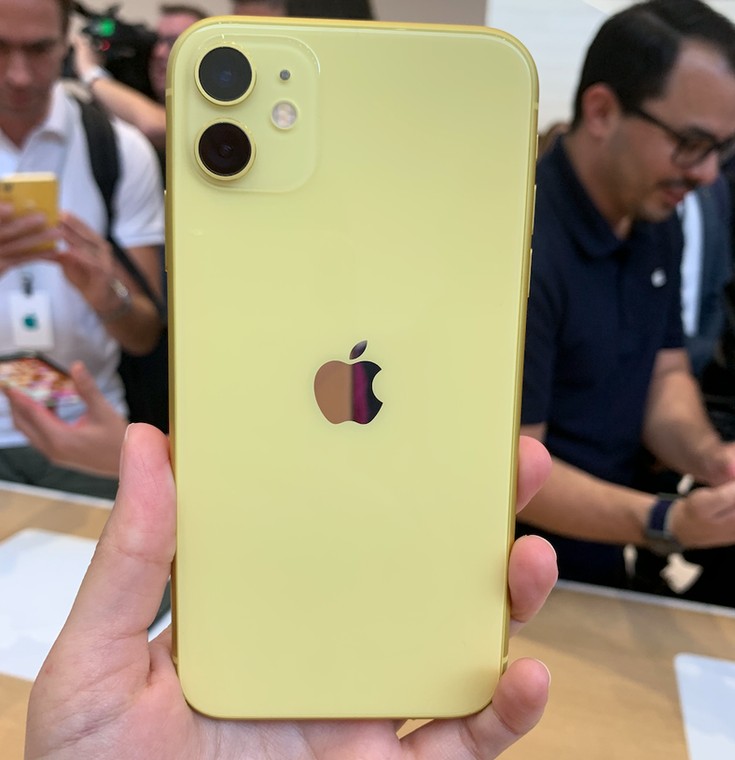 A yellow phone makes a statement: you're fun, you don't take yourself too seriously, and in your world it's summer every day.
This yellow is a bit understated, almost pastel, so it doesn't veer into the more neon yellow territory of the iPhone XR . It's also worth mentioning that it looks notably lighter in person than in the official photos.
Yellow has been on trend for 2019, so this phone says that style is important to you.
Here's another shot of the yellow phone.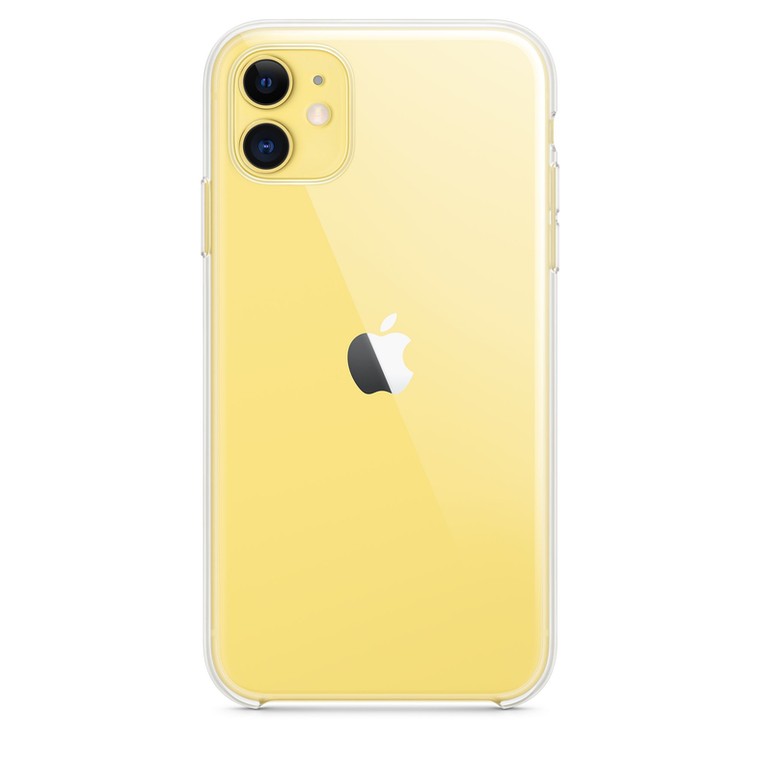 A white iPhone is simple, elegant, and clean.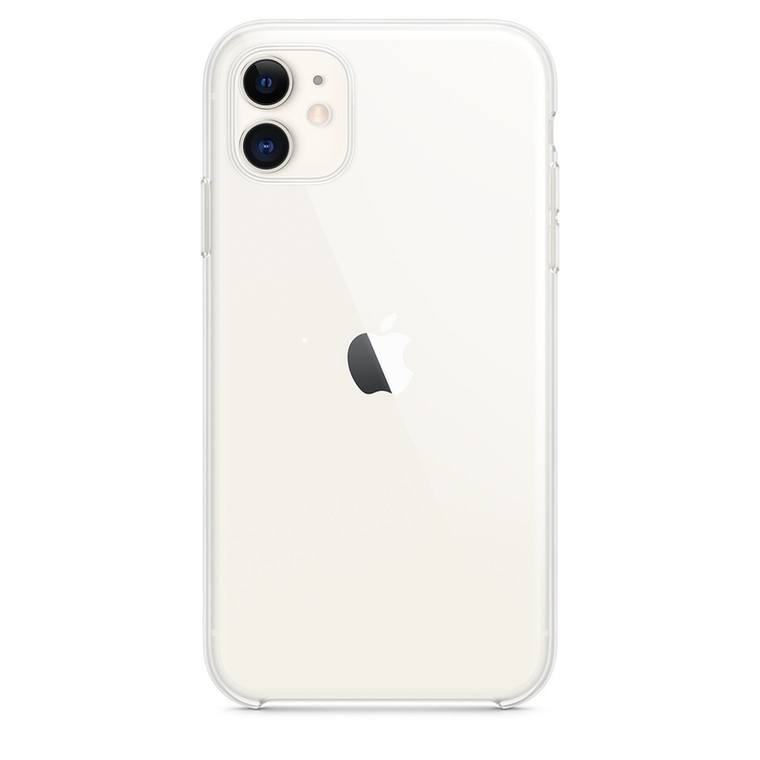 Go for the white iPhone 11 if you know that you want a classic, easy look that will go with anything. White might show scuffs more easily than a darker color, so white says that you're committed to keeping your phone looking brand new.
White is understated, and has a more grown-up feel than some of the brighter pastel colors. This choice communicates "I am an adult, and I'm capable of taking reasonably good care of my phone."
Here it is from the front and back.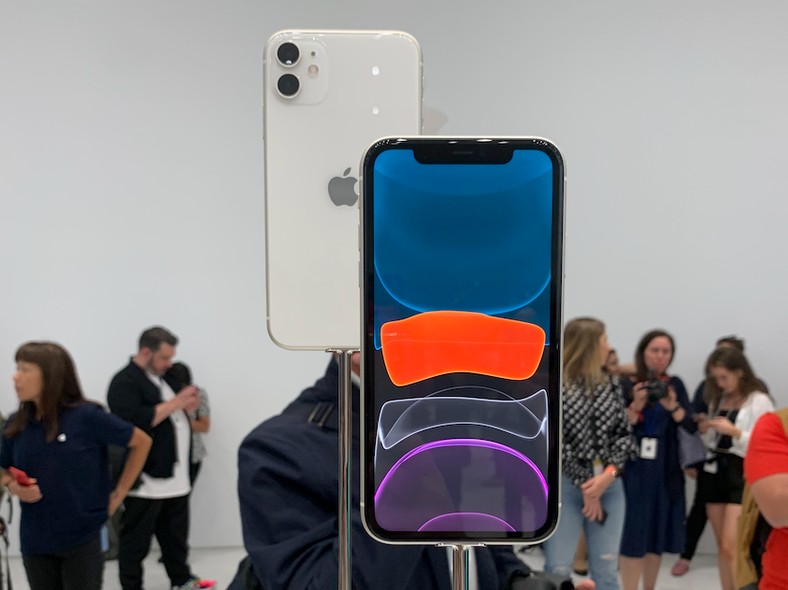 A black iPhone says you're serious, and you need a serious phone.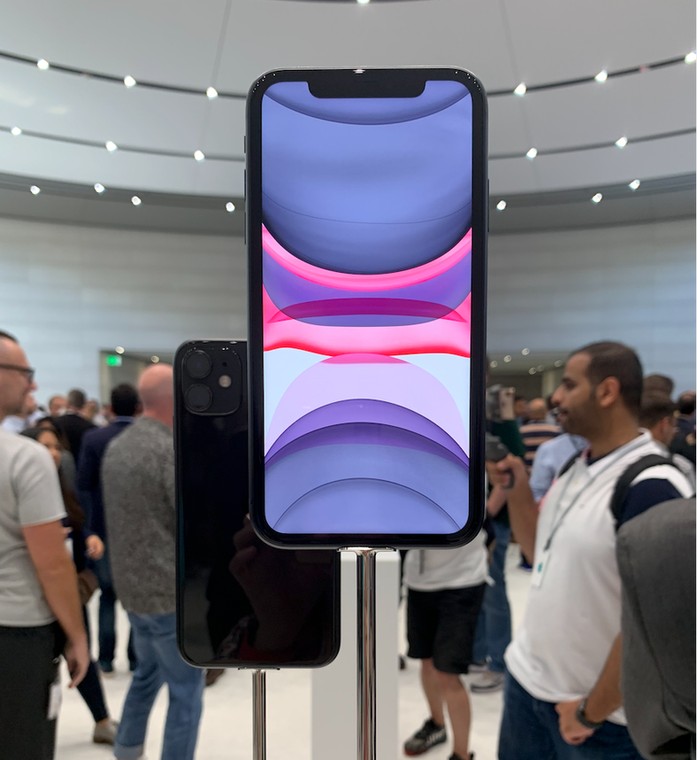 A serious, basic phone isn't a bad thing. Apple has offered a black option of every iPhone its made so far, so they're clearly popular. It's the classic choice, and relatively easy to hide any marks or scratches, and you probably won't of your color choice after a few months.
Plus, you always have the option to get a colorful case if you're feeling fun. This is your most versatile option.
Here's the black iPhone 11 from behind.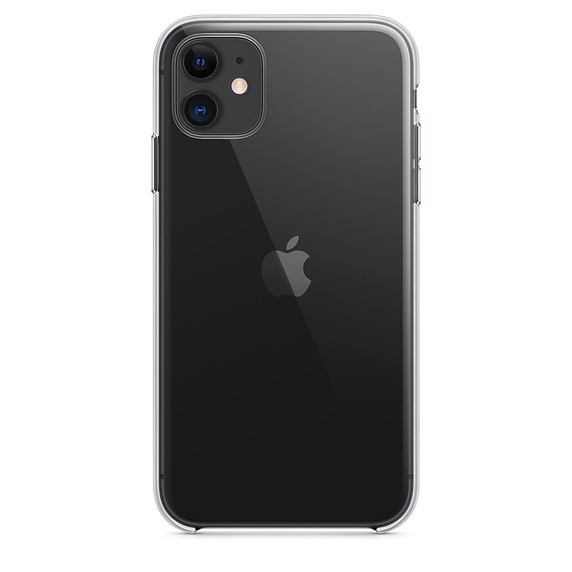 The green iPhone is a cute choice, but not too bold.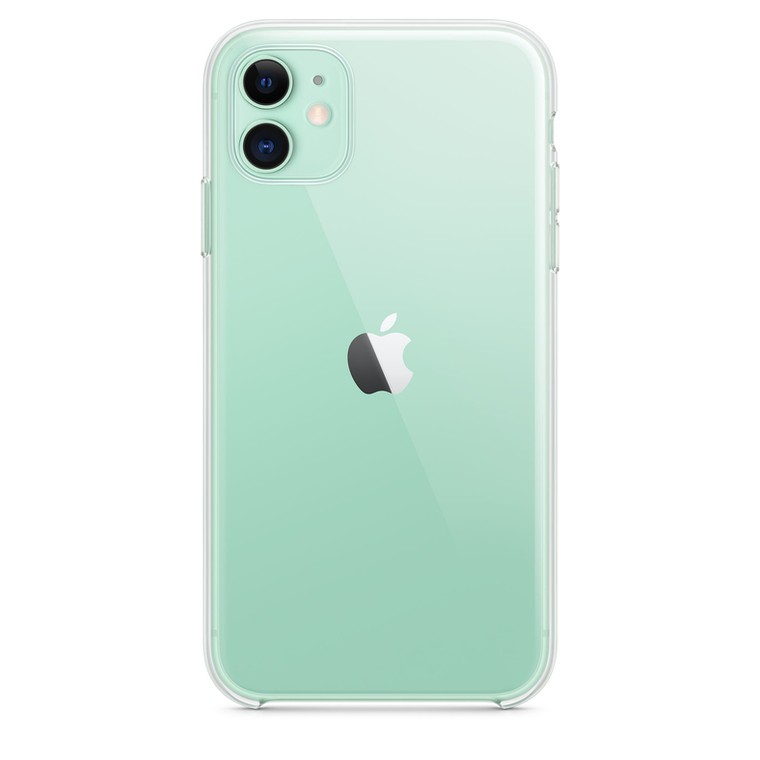 The green iPhone 11 is a cute option, much lighter than the iPhone 11 Pro and Pro Max's Midnight Green.
This pastel color will show scuffs easily, so you'll probably want a case, or you'll need to be extra careful. This minty color says that you'll do just about anything for the aesthetic, and your Instagram theme is probably cultivated like it's your job.
Green draws your attention, but this shade is light enough to go under the radar, too.
Here's another view of the green iPhone 11.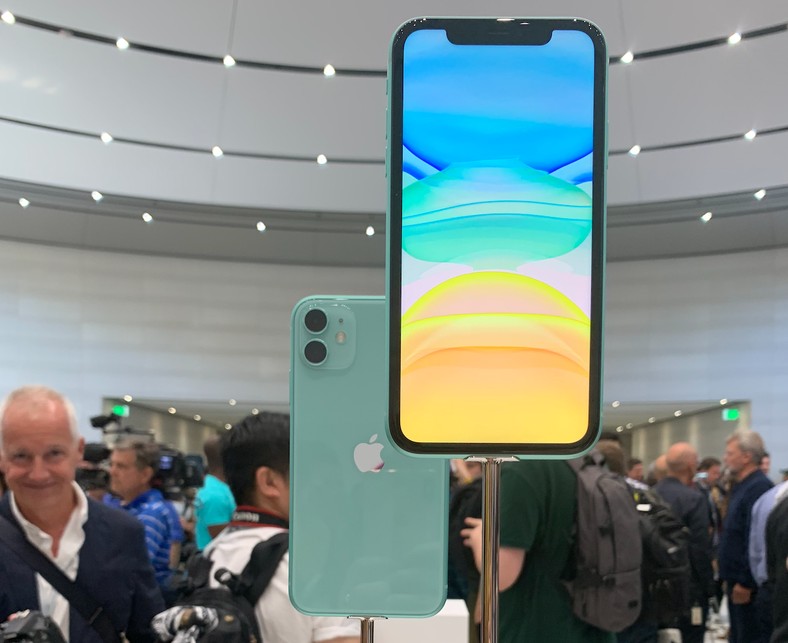 Product Red is the boldest option of the iPhone 11 choices.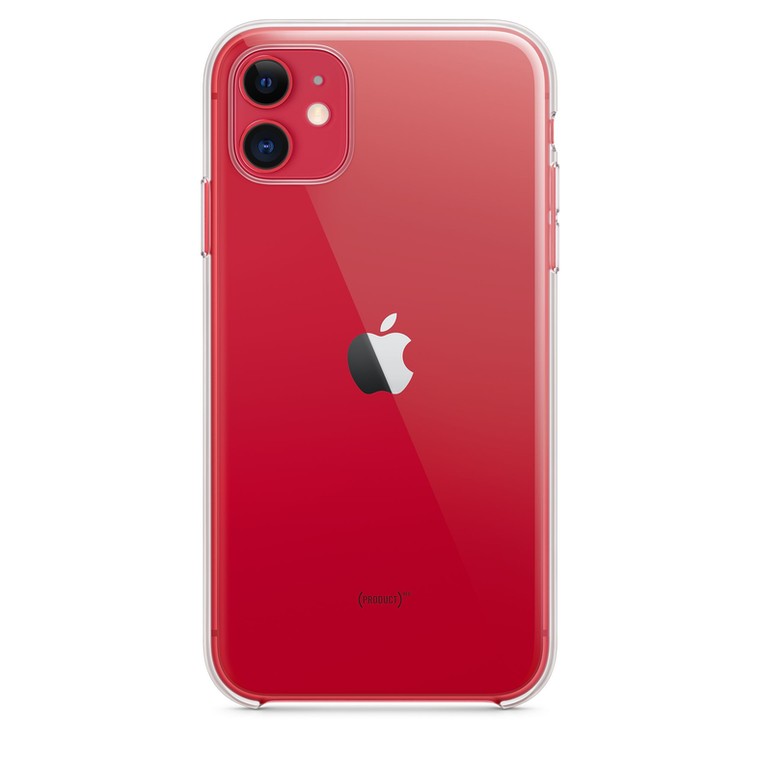 While the other bright colors are more pastel-hued, the Product Red phone is a brighter scene-stealer. This color says you're confident, and you don't mind standing out. The red isn't neon, but it is bold.
As part of Apple's partnership with (RED) , part of the proceeds from this phone go toward treating HIV/AIDS. This is the phone for people who want to give a little back to a good cause.
Here's another view of the Product Red iPhone 11.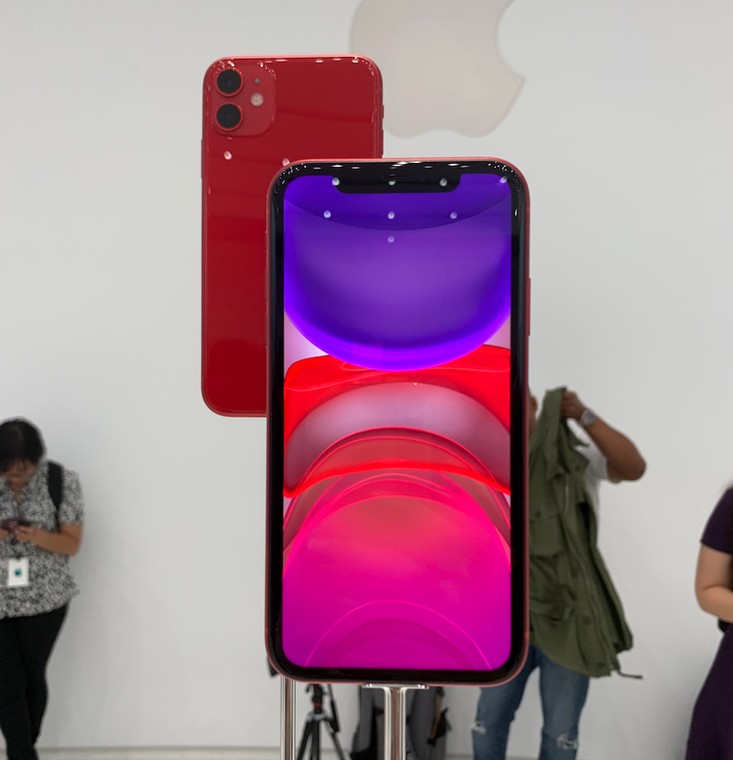 A purple iPhone 11 is sweet but eye-catching.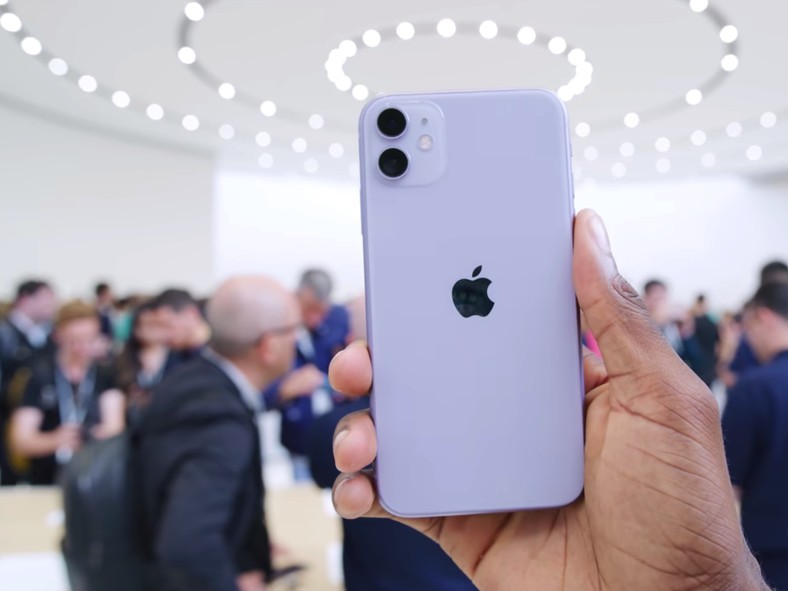 Apple's new purple option is more of a lavender, completing the trio of pastel options on the iPhone 11.
This cute, light purple says that you don't mind all eyes on you, but you're a little more whimsical than the Product Red buyer. Watch out for scuffs on this light, unforgiving color. Choosing purple says that you're in it for form over function, and there's nothing wrong with that.
Here's what the purple iPhone 11 looks like from the front.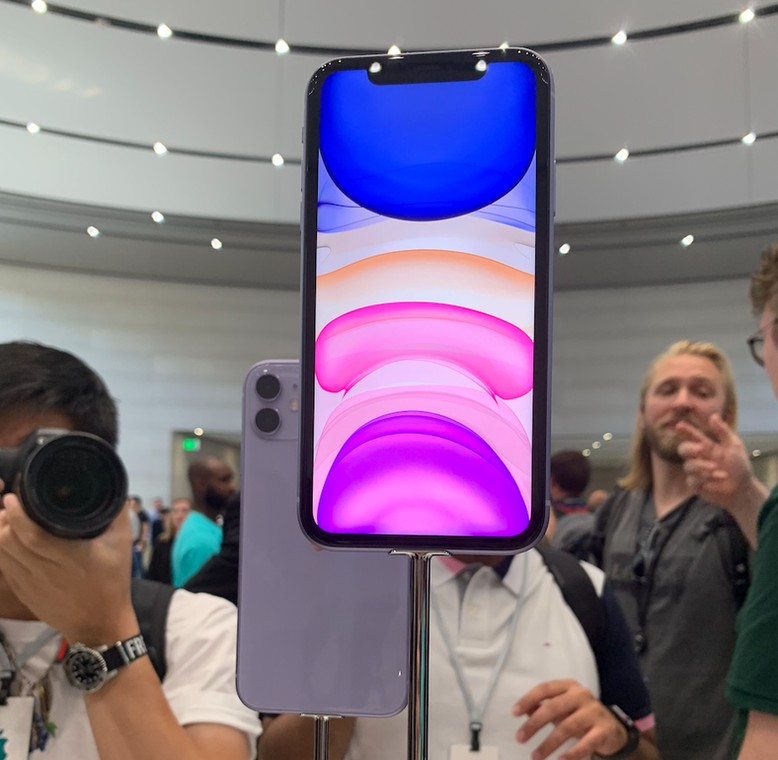 You can pre-order the iPhone 11 now.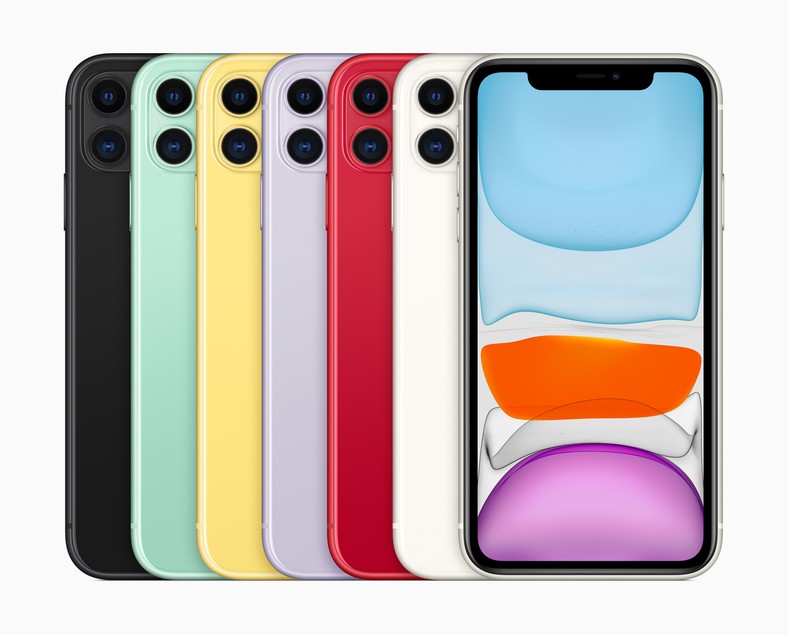 Head on over to Apple's official website to pre-order the iPhone 11 in any of the previously mentioned colors. It launches September 20.
Source: https://www.pulse.ng/bi/tech/the-iphone-11-is-available-in-6-colors-including-purple-for-the-first-time-ever-heres/xhlznsv
Truecaller reaches 500m downloads, 150m daily active users
Truecaller has disclosed that the company has crossed 500 million downloads and surpassed 150 million daily active users (DAUs) globally.
This comes close on the heels of the company recently sharing the news of attaining over one million paying subscribers on their Premium services.
This is a significant achievement for Truecaller, which is emerging as a one-stop communication platform with a wide array of services, such as: Instant Messaging, VoIP, and Payments. The 150 million DAU's achievement makes Truecaller the most used communication app in India, after apps like WhatsApp and Facebook Messenger.
The key factors that have led to this rapid growth are Truecaller's many communication features, like their smart dialer, VoIP capability, Instant Messaging, and their spam-free SMS inbox.
Speaking on this unique achievement, Alan Mamedi, CEO & Co-founder, Truecaller, said: "By differentiating ourselves from the standard stock dialer and solving some fundamental communication problems for our users, we have been able to capitalize and excel the competition. This is a very significant achievement. 150 million daily active users and 500 million downloads is extraordinary. These milestones underline the faith and trust our users have in our brand."
Truecaller will soon be rolling out two important features that will revolutionize the standard dialer experience offered by smartphone manufacturers today.
•Call Alerts: To help users depend less on low-speed and faulty networks, which are prevalent in emerging markets, Truecaller sends a Call Alert to users about who's calling before the phone rings. This is a big upgrade for millions of Android users.
Source: https://www.sunnewsonline.com/truecaller-reaches-500m-downloads-150m-daily-active-users/
Google Docs now displays the word count as you type
One of the most frustrating things about Google Docs is having to manually access the menu every time you need to check if you've finally hit that essay's elusive word count. The tech giant is finally fixing that by giving you the ability to display a document's word count in its lower left corner. Similar to Microsoft Word's version, it updates the numbers in real time, so you can feel sweet, instant relief the moment you conquer your task. Further, you can see how long specific sections are by highlighting them.
To activate the feature, simply check "Display word count while typing" under Tools. When you click on the lower left corner where the numbers are, you can also view a panel with more information. It includes the document's character count (both with and without spaces), as well as the page count if you need to know if you have enough paper to print it out. Google says the feature is rolling out to all Google users and can be disabled in case you want to write without having to worry about how long the piece is getting.
Source: https://www.engadget.com/2019/09/10/google-docs-word-count/