9 awesome features of G Suite that Google wishes more people knew about
Back in the days when I was a product designer, there were always a few features that I was particularly proud of that customers, resellers, and reviewers tended not to notice. Usually, this was because bigger features provided competitive advantage or garnered more attention. Even so, I always felt that some of the lesser-known carefully-crafted features deserved more love.
That's why I'm launching this article series. For each product spotlighted, I'm reaching out to the product designers and internal champions, and asking them what features they wish were more well-known. Then, I'm sharing those features with you.
I first reached out to the G Suite team at Google. They gave me enough information to create two G Suite articles. This article focuses mostly on the G Suite productivity apps. Following this will be a column focusing on some snazzy things you can do with the G Suite version of Hangouts, Voice, and Drive.
Some of these features are available in the consumer version of the various Google apps, but this list is specifically for the G Suite paid app offerings. In fact, some of these features are still in beta only, but that doesn't mean you can't use them. We'll include beta signup links where applicable.
And, with that, let's dive in.
1. OFFICE EDITING IN DOCS

This can be a huge time saver. If you want to edit a Microsoft Office doc as a Microsoft Office doc, but want to do it from within G Suite, now you can.
In addition, you can use the collaborative features of G Suite because this capability allows you to edit, comment, and collaborate on Microsoft Office files using Google Docs, Sheets, and Slides without having to worry about converting file types. Read all about it in this Google blog post.
2. G SUITE ADD-ONS
What if you could get back an hour a day? One way to do that is stop doing something that's taking an hour a day to accomplish. According to Google's Make It Work study, 69% of workers waste up to an hour each day switching apps. Cut down the time switching apps and you'll gain back some time to get actual work done.
Here's the Copper CRM integrated right inside Gmail.
G Suite now has an add-ons beta that allows you to access third-party apps like Box, Evernote, Asana, DocuSign, Copper, and QuickBooks directly from Gmail with G Suite add-ons. Google believes that add-ons reduce time spent jumping from app to app, which could have a direct benefit to how much work you get done. Sign up for the beta here. Learn more in this Google blog post.
3. CONNECTED SHEETS
My Dad always wanted to create really big spreadsheets. For him, in the days of Multiplanand 1-2-3, that meant 50 or 100 rows and columns, all crammed into a single spreadsheet. But today, the amount of data available to analyze is vastly larger. What if you wanted to analyze a billion rows? Or even 10 billion rows? Normally, you'd be setting up some sort of big data project with convoluted and difficult-to-use big data tools. But no more.
G Suite's Connected Sheets is a new kind of spreadsheet that activates when using the Sheets data connector, allowing users to analyze up to 10 billion rows of BigQuery data without the need for SQL scripts. Yeah, I said it. 10 billion rows. That, ladies and gentlemen, is why we're using the cloud. Productivity apps no longer have to be limited to what can run on a computer. This is not my Dad's spreadsheet app. Sign up for the beta here. Learn more in this Google blog post.
4. GOOGLE ASSISTANT G SUITE INTEGRATION
Many of us using the consumer versions of Gmail and Calendar are used to how helpful Google Assistant can be. But if you're maintaining your calendar in G Suite, you've been left out in the cold. Shiver no longer. Currently available in beta, Google Assistant now integrates with G Suite, specifically Calendar. Now, you can ask Assistant when and where your next meeting is or to reschedule that 8AM call. Learn more in this Google blog post.
5. GRAMMAR SUGGESTIONS IN DOCS
[Note to editor: Don't change the following text, it's meant as an example of bad grammar.] Its very hard for one to imagine me making grammar errors in my documents. When writing, their are always great tools to help spelling and even. Composition of sentences. Thats why when I turn in my articles to my editors they always seem so calm and never ever. They don't frustrate about my writing.
The point is, grammar is more than just spelling. Building on the existing spell check functionality, Docs now highlights possible grammar errors and help users correct them. Grammar in Docs also includes a new interface for reviewing all spelling and grammar suggestions. This can be accessed through the "Tools" menu or right-click on a suggestion and select "Review more suggestions" to see each suggestion and actions to correct any errors. Learn more in this Google blog post. And yes, I have some very patient editors.
6. EXPLORE IN DOCS, SHEETS & SLIDES
You've just seen how Grammar suggestions can help out your Doc compositions. It functions like a helpful friend, looking over your shoulder and making suggestions. Now, what if you could have a helpful friend making suggestions not just about the words you write, but about the content and concepts you're working on? What if you had an assistant who could help you uncover trends, identify interesting research, and even show you design options?
That's the new Explore feature and it's pretty slick. Powered by AI, the Explore feature in Docs, Sheets and Slides is like having a professional researcher, data analyst, or graphic designer by your side with the click of a button. The tool helps you decipher data more easily and uncover design tools and research recommendations so you can create meaningful work faster. Learn more in this Google blog post.
7. FIND A TIME IN CALENDAR
A few months ago, I spotlighted a hardware solution for managing meeting rooms and shared locations. For those who need room availability updated dynamically right at the room itself, it was a valid (if expensive) solution.
Now, however, G Suite has added improved scheduling to Calendar. This handy scheduling tool automatically suggests meeting times and available rooms based on your preferences to help you save time. Learn more in this Google blog post. No special hardware required.
8. QUICK ACCESS IN DOCS
If you've noticed any theme in our list of features, it's that Google is surfacing more information through AI technology.
That trend continues into Docs, where Quick Access uses AI to suggest relevant files based on signals like Drive activity and information in your documents, so you have easy access to the most relevant and up-to-date material. Learn more in this Google blog post.
9. VERSION CONTROL IN DOCS
Back in June, I wrote extensively about how to de-muck a document after too many collaborators went to town on it. I used the version control feature, along with named versions.
If you're not familiar with version control, it works like this. Rather than sifting through the 20+ edits of a doc to find your original draft, stay organized by naming specific versions of a doc. Simply go to version history and click on the three dots on the right of the version you want to name. From here, you can also make a copy of that version, which is helpful for sharing the "before" and "after" of your work. A neat feature the Google blog post discusses is that you can also create notifications to be alerted when changes are made.
Source: https://www.zdnet.com/article/9-awesome-features-of-g-suite-that-google-wishes-more-people-knew-about/
What Is Android Mobile? Everything You Need To Know
What is Android mobile? Basically, it is the operating system that runs on your smartphones and tablets. This article is going to go more in-depth about what Android mobile really is.
There are really only two mobile operating systems out there: Android and iOS. There are still some companies that are using proprietary software for some phones (mainly flip phones), but for the most part, there are only two options.
Android is of course, Google's option.
What devices run Android mobile?
For the most part, smartphones and tablets run Android mobile. Most smartphone makers are using Android – with the exception of Apple – for their smartphones. So as long as you don't have an iPad or iPhone, you most likely have Android mobile on your device.
Samsung uses Android for the majority of their smartphones and tablets. Though there are a few tablets that run Microsoft's Windows, as well as a few smartphones that run Samsung's own proprietary Tizen operating system.
What are the benefits of Android mobile?
One of the main benefits to using Android mobile is the flexibility of the operating system. Android mobile allows for almost endless customization. And that also means that smartphone makers can customize the operating system to their liking. Don't like your home screen? You can download a launcher to change it. Don't like Google keyboard (and its terrible name, "Gboard")? You can download a new keyboard to use, like Swiftkey. These are just some of the customization features that Google offers.
Since Android runs on over 75-percent of smartphones in the world, it means that if your next smartphone is not from the same company as your current smartphone (i.e. you have a LG G6 now, and you upgrade to a Samsung Galaxy Note 10), it won't be a huge difference in the experience, since it is running the same software at its core. Which would be Android.
For users, there are millions of apps available to download from the Google Play Store. No matter what you're looking for, there is most likely an app for that. In fact, there are probably several apps for that. The Google Play Store (starting with Android 10) will also push out platform updates for your device. Making it easier to update your smartphone or tablet and keep it up to date.
There are many features that Android has that just makes using your smartphone much easier. Like Quick Settings. Instead of it being a swipe up gesture like on iOS, it's in the notification pull-down. Making it easier to check notifications and turn off WiFi or adjust the brightness. These are also customizable. So if you don't need the location toggle, you can get rid of it.Advertisement
Android also has dark mode. This has been available in Android 9 Pie for a little while, but Google made it system-wide in Android 10 (released in 2019). If you toggle on dark mode or "night mode" you'll get a darker interface, which is not only better on the eyes but better on your smartphone's battery. Many apps are now updating for dark mode too.
If you've ever missed a moment because it took to long to open your camera, well Android has solved that. Double-tapping your power button will automatically open the camera. So that you won't miss that moment. Really important for those with kids.
These are just some of the very many features that Android has. Google is constantly making new features and improving the features it already has, to make life easier.Advertisement
What are Android "skins"?
Android "skins" or more commonly known as "overlays", are an overlay that a manufacturer can put on top of Android on their device. Think of Android mobile as the cake and the overlay is the frosting.
For instance, Samsung has One UI. It has undergone a few name changes over the years, and now it's simply One UI. With this overlay, Samsung decided to push a lot of the buttons and controls towards the bottom of the phone. This was to meet the demand of displays getting larger and larger. Which in-turn makes it tougher and tougher to actually use them one-handed. Samsung also has a number of its own features backed into One UI, which you won't find in Android. That includes things like Air Gestures for the S Pen, a recycle bin in the gallery, to name a few.
Though, many prefer OnePlus' Oxygen OS. This is a mostly stock Android overlay, that has a few features added in. OnePlus has decided to just add to Android, instead of trying to make it look hugely different. With Oxygen OS, you do get even more customization features, like theming that is available system-wide. There's also an "App Locker" which will lock away apps with sensitive data in them, so when you hand your phone to people, they don't see that data. It's also a very fast overlay, compared to Google's Android. This is due to OnePlus removing a lot of the animations that Google has included.Advertisement
There are other skins out there too. Huawei's Emotion UI or EMUI is also a pretty heavy skin like Samsung's One UI. LG has its own overlay called LG UX now. It's also fairly heavy, and not that great. Motorola, ASUS and ZTE have all adopted a more stock-like skin for their smartphones, similar to Oxygen OS, but even lighter.
How do I know if I have the latest version of Android mobile?
To check and see what version of Android mobile you're running, head into the Settings of your smartphone. Scroll down to "About Phone" and then scroll down to the section that shows the software status. Depending on the phone you're using, you may have to tap on "Software Info" or something similar to get this information.
As of right now, the latest version of Android is Android 10. It was released on September 3, 2019. Chances are, your device is not running that version of Android though. Seeing as manufacturers are typically pretty slow (compared to iOS) in pushing updates to new versions of Android.Advertisement
Google usually releases a new version of Android each year. With the first beta coming out around February/March. Google will release a new beta almost every month (usually released in the first week of each month) until the final version is released around August/September. It has typically been released around mid-August, but Android 10 was a bit later. Releasing on September 3, 2019.
What are the most popular Android devices?
Samsung Galaxy Note 10 Plus
The most popular Android smartphone right now is the Samsung Galaxy Note 10 Plus. It is also one of the more expensive smartphones. Coming in at a price of $1099.
Samsung is well-known for putting cutting-edge tech into its flagship smartphones, and that is the case with the Galaxy Note 10 Plus. It's one of the most powerful smartphones on the market right now, with a huge and beautiful display to match it.
You can find out more about the Galaxy Note 10 Plus by reading our review.
Samsung Galaxy S10
The Samsung Galaxy S10 was the most popular smartphone until it released the Galaxy Note 10 Plus in August. It's still pretty popular though, and it's cheaper than the Galaxy Note 10 Plus.
It doesn't have as many features as the Galaxy Note 10 Plus, largely because it does not feature the S Pen. But still a very impressive smartphone. You can find the Galaxy S10 for around $899 on Amazon.
You can read more about the Samsung Galaxy S10 in our review.
Google Pixel 3a
Now, the Google Pixel 3a is actually pretty popular for a reason that does not apply to the Galaxy Note 10 Plus or Galaxy S10. It's price tag. The Pixel 3a is actually a very affordable smartphone, coming in at under $479 (depending on the size you choose). But still offering the same performance and features of a flagship like the Pixel 3.
It has been very popular because you're getting an amazing camera for about half the price of a flagship smartphone. You can find the Pixel 3a on Amazon for $399 (or $479 for the Pixel 3a XL).
You can read more about the Google Pixel 3a in our review.
AOSP (Android Open Source Project) vs Google's Android mobile
There are actually two versions of Android mobile. There's Android Open Source Project or AOSP, and then there's Google's Android.
Google's Android includes GMS or Google Mobile Services. That's what brings all of Google's services into Android. Like the Play Store, Gmail, Chrome, etc. Manufacturers can use either version of Android, but Google's version is the better bet.
The big reason for Google's Android being better is because manufacturers get earlier access to the code, as well as help from Google in getting Android working on their smartphones and tablets. It also gets all of Google's services, which are ubiquitous around the world. And if you're looking to sell a smartphone, you're going to need Google's services, or its dead in the water. With the exception of selling it in China.
AOSP exists still, because Google wanted to make an open source mobile platform that anyone can use. And that is still true in 2019. Even though Google's Android is the better version to use, as it has all the bells and whistles, anyone can use AOSP and not even need to use Google Mobile Services on their devices. Amazon is one of those that does use AOSP without Google's apps and services.
Is Android the best fit for me?
To be honest, you likely already have a smartphone running Android. About 75-percent of smartphones around the world are running Android right now, meaning that you are very likely to be using one to read this article.
Is is the best fit for you? Well that really depends on what you're looking for. If you're looking for the best software Google has to offer, then Android is going to be the best for you. Even though all of Google's apps are also available on iOS, they don't integrated into the phone as well as they do on Android.
iOS is really the only other choice when it comes to smartphone operating systems right now, even though there are others trying to take a slice of the market share.
Source:
https://www.androidheadlines.com/what-is-android-mobile
Huawei sold 240 million smartphones in 2019
Huawei had a very eventful year 2019 – it introduced two of the best smartphones on the market – the Huawei P30 Pro and the Huawei Mate30 Pro – just to become a hostage in the trade war between the governments of China and the United States that are still ongoing.
However, despite all the trouble, the company managed to improve its shipments across the world, and in 2019 it moved 240 million smartphones, with the P and the Mate lineup improving their numbers by 50% on a yearly basis.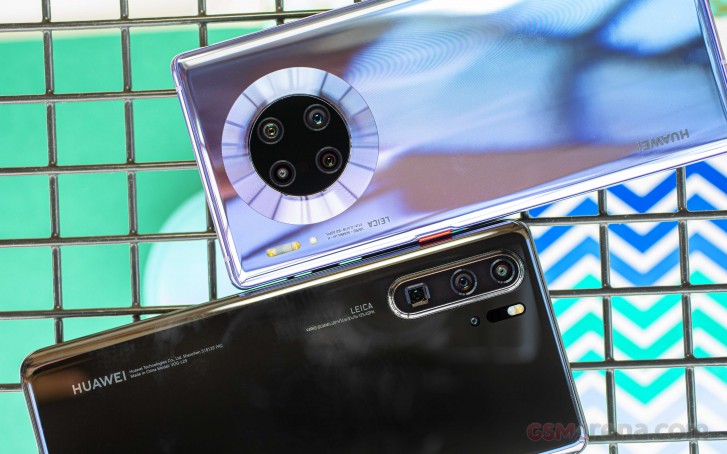 Xu Zhijun, the current chairman of Huawei Technologies, revealed the company is expecting a sales revenue of around CNY850 billion (over $123/€110 billion), which is 18% increase YoY. However, numbers would have been on a whole different level if the US government hadn't pressured American companies to stop trading with the Chinese manufacturer.
Unsurprisingly, the financial results weren't as expected, but Huawei managed to withstand the stress test and is ready to push forward.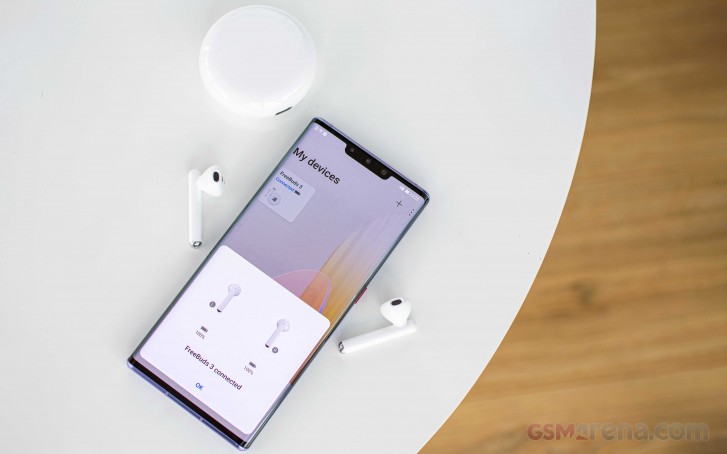 The chairman revealed the aim for the company in 2020 is to develop even further its Huawei Mobile Services ecosystem as an alternative of the Google's solution so it doesn't have to rely on partners from other countries.
The reason Huawei underperformed in the past twelve months is exactly the lack of Google Services in new Huawei smartphones, which is highly unappealing to customers in wealthy markets like Western Europe.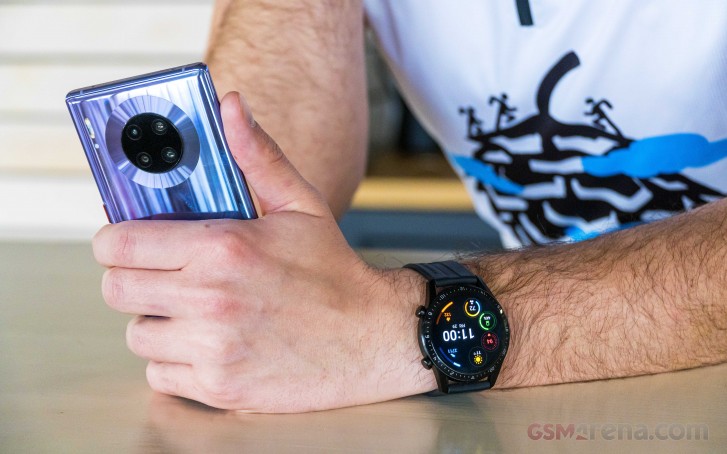 The company also revealed that it managed to sell over 2 million Huawei Watch GT2 units in just three months since the introduction of the wearable, over one million Huawei FreeBuds 3 headphones in one month and its Health app currently has 400 monthly users from 170 countries and regions.
Source:
https://www.gsmarena.com/huawei_reveals_it_sold_240_million_smartphones_in_2019-news-41059.php
What's tech like in Nigeria's smaller cities and villages?
We covered the tech experiences of Nigerians living in other countries in November.
Read Tunde's story about studying in China here and John's story about working in the desert of Saudi Arabia here.
At Christmas, many Nigerians living in big cities like Lagos and Abuja take the opportunity of the holidays to travel to their hometowns.
How do their technology experiences in their hometowns compare to big cities?
*Deco, a doctor who lives in Lagos travels to his village in Oru East local government area in Imo state yearly.
Unlike other years, he says that the roads are better but points out that despite this, travel times have not reduced.
"Even with the good roads, there are checkpoints everywhere, and it adds more than two hours to the journey," Deco said.
"My village is along the Onitsha-Owerri road. Owerri is a commercial city which sees an influx of traders from Aba and Port Harcourt on weekends."
According to Nigeria's Bureau of Statistics, Owerri is one of Nigeria's top five airports and alongside the Lagos, Portharcourt and Kano airports, serves 92% of total passengers in 2017.
Can Owerri can hold its own when you compare it to Lagos? According to Deco, you can hail a Bolt cab, find ATMs and the only thing you will miss is the faster pace of Lagos.
In the villages, ATMs are hard to find but mobile money agents are stepping in to help.
As most people visit the village during the holiday season, cash is a necessity.
"In my village, there are no ATMs. There are mobile agents everywhere and this is what people use," Deco said.
"Before this year, the ATMs in town were always crowded but these mobile money agents have solved this problem."
Most of these mobile money agents are linked to Nigerian banks. OPay, the near-ubiquitous payments platform, or MTN, Nigeria's biggest telco, do not have a presence in the villages he visited.
What ride-hailing or bike hailing services did he find?
"Bolt is in Owerri but the only time I tried to use it, the driver said he wasn't going my way.
"I didn't mind because distances in Owerri are not that far apart to me, but then again it's because I have been in Lagos for long."
One interesting discovery is Uru: a ride-hailing service which operates in Owerri and claims to have raised $55,000 to date.
"The city uses these small buses you see around Festac."
Typical Festac bus.
Chino, a lawyer who works in Lagos, spent Christmas in her childhood hometown of Enugu in eastern Nigeria.
With a population of 3.8 million people, Enugu is another town without the frenetic pace of Lagos.
The road networks there are great and it has helped OTrike, OPay's Tricycle service catch on, she says. It also helps that the government banned motorcycles in Enugu metropolis in 2009.
Chino told TechCabal that she used OTrike a lot during her visit.
"You could book a tricycle as a single user (charter) or as a passenger where you'll share the trip with others along the same route.
"A solo trip is more expensive and it's an express service.
OTrike is also available in Aba and Kano but isn't available in Lagos. While Lagos residents complained of surge pricing by Uber and Bolt during the holidays, Chino had no such problems.
"OTrikes are cheap. They're even cheaper when you compare it to the Uber price hikes/surges during the holidays in Lagos"
"A friend told me she had loaded her wallet with N1,000 ($3) at the beginning of the week and she had used it to run around for about 4 days."
Since we're talking money, I wonder whether Enugu has caught the mobile money wave and Chino says ATMs still reign supreme here.
"I didn't notice mobile money agents during my holidays, but that might be because I didn't go to the village."
In Lagos, while mobile money agents are not uncommon, you're likely to find that they're more popular in interior areas where only one or two bank ATMs serve fairly large areas.
Access to mobile data in Nigeria also depends on where you are. In Lagos, you can take 4G for granted, but if you're in Oru East local government area, 3G will have to do.
According to Deco: "There was no 4G network throughout my stay. 3G was available in only certain areas."
Yet, in the end, he is not ending his ritual of travelling home.
"I can't deny that my tech experience is better in Lagos. I missed using Maps because it only works only in the city and the network quality was bad."
For Chino, Enugu trumps Lagos because it offers the same level of tech without the population pressure. "On a scale of 1-10, I would say Enugu is way better than Lagos and give it a 9 and that's only because I'm being nice to Lagos."
Source:
https://techcabal.com/2020/01/09/tech-in-my-village/