The iPhone 11 is available in 6 colors, including purple for the first time ever — here's how to decide
At its annual keynote on September 10 , Apple announced 3 new phones, including the iPhone 11 .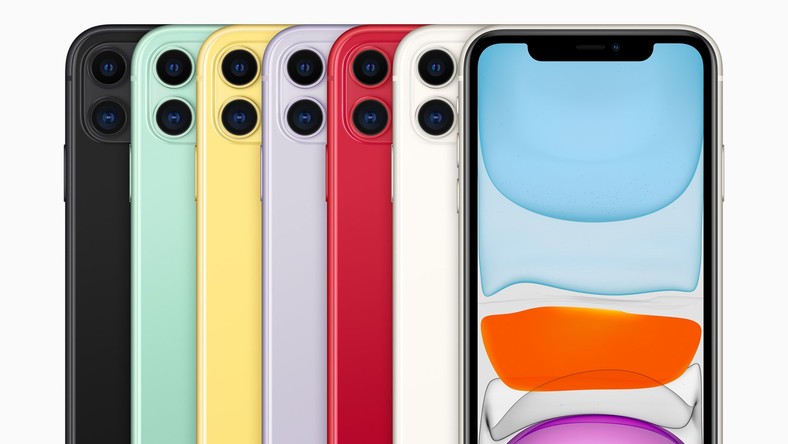 The iPhone 11 starts at $699, and is available in 6 colors.
The colors are slightly different than last year's iPhone XR offerings.
Last week, Apple announced the new iPhone 11, iPhone 11 Pro, and iPhone 11 Pro Max. After reading all about the differences between the models, you've decided on the flagship iPhone 11.
So, your next important decision is which color to buy. This decision might seem minor after you've already decided which phone to buy, but it's not. You're dropping at least $700 on this phone, so you want it to look sharp. Your phone will be your most worn accessory, carried every day and with every outfit.Apple is even carrying a clear case so that you can show off whichever color you decide on.
The iPhone 11 comes in six colors: purple, yellow, green, white, black, and (Product) Red. Here are some tips and consideration to help you make a choice that fits your style.
The iPhone 11 in yellow is the pick for someone who never gets tired of summer.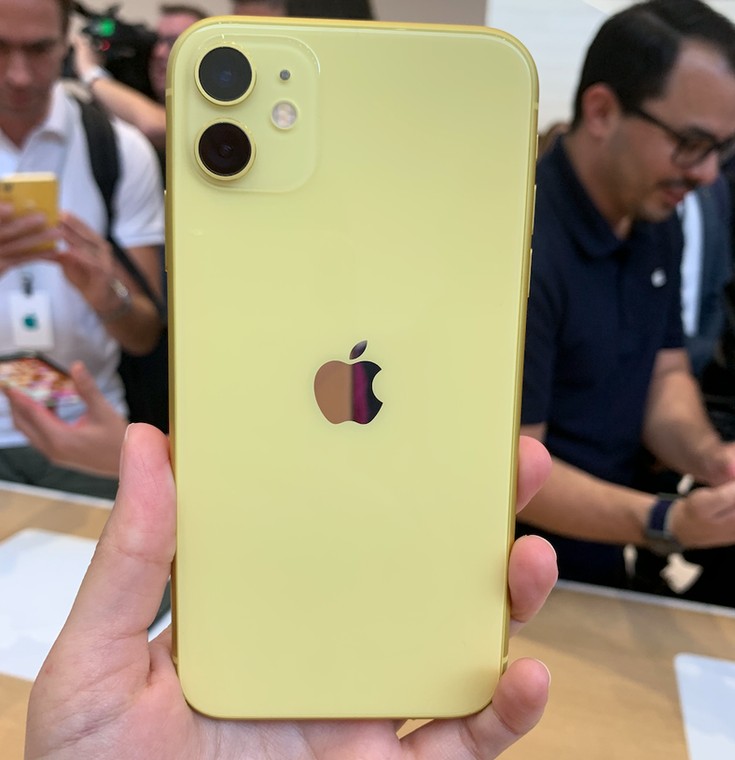 A yellow phone makes a statement: you're fun, you don't take yourself too seriously, and in your world it's summer every day.
This yellow is a bit understated, almost pastel, so it doesn't veer into the more neon yellow territory of the iPhone XR . It's also worth mentioning that it looks notably lighter in person than in the official photos.
Yellow has been on trend for 2019, so this phone says that style is important to you.
Here's another shot of the yellow phone.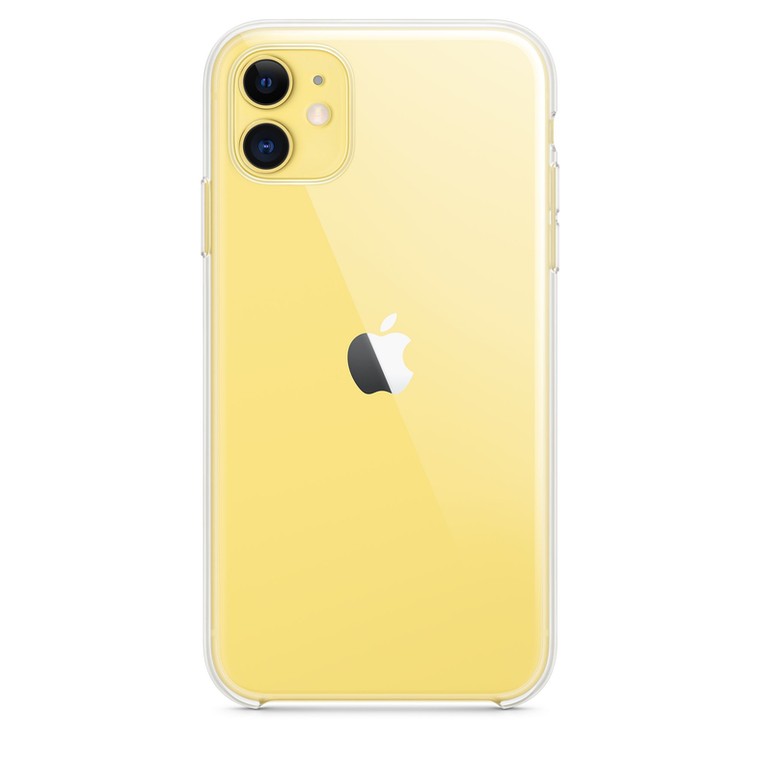 A white iPhone is simple, elegant, and clean.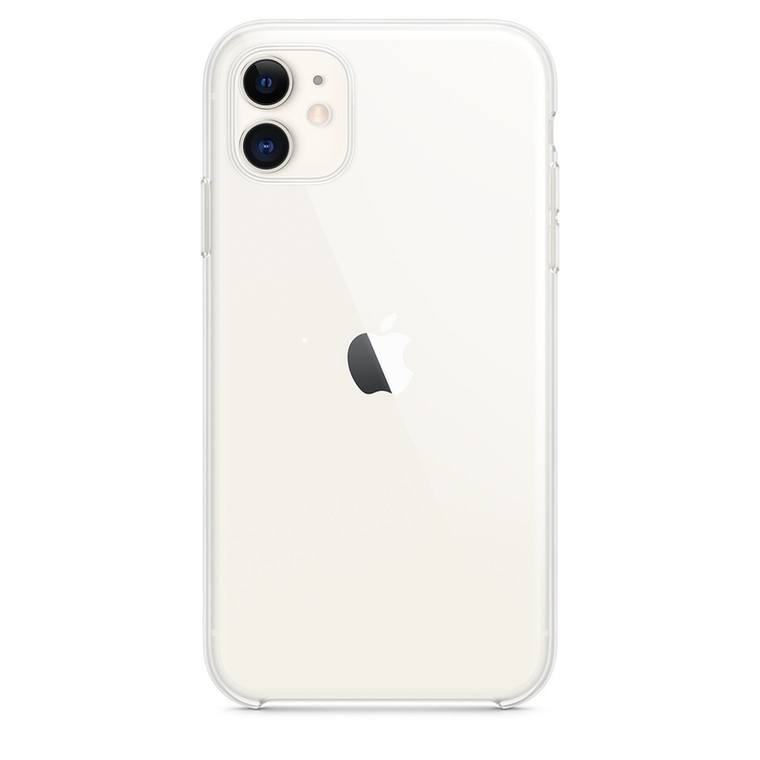 Go for the white iPhone 11 if you know that you want a classic, easy look that will go with anything. White might show scuffs more easily than a darker color, so white says that you're committed to keeping your phone looking brand new.
White is understated, and has a more grown-up feel than some of the brighter pastel colors. This choice communicates "I am an adult, and I'm capable of taking reasonably good care of my phone."
Here it is from the front and back.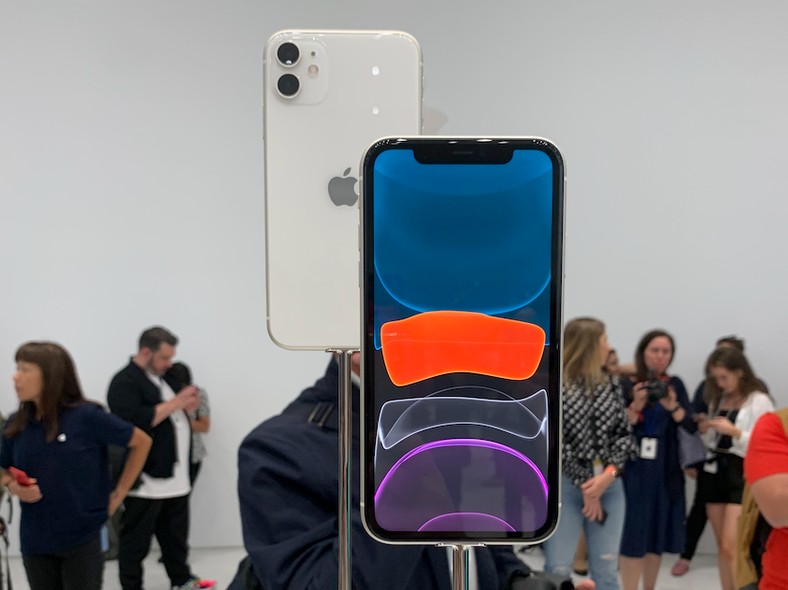 A black iPhone says you're serious, and you need a serious phone.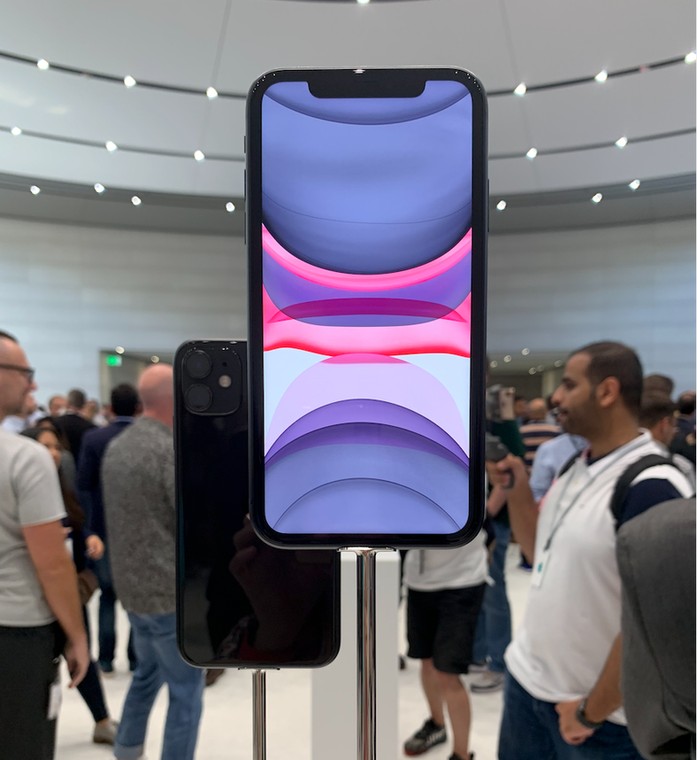 A serious, basic phone isn't a bad thing. Apple has offered a black option of every iPhone its made so far, so they're clearly popular. It's the classic choice, and relatively easy to hide any marks or scratches, and you probably won't of your color choice after a few months.
Plus, you always have the option to get a colorful case if you're feeling fun. This is your most versatile option.
Here's the black iPhone 11 from behind.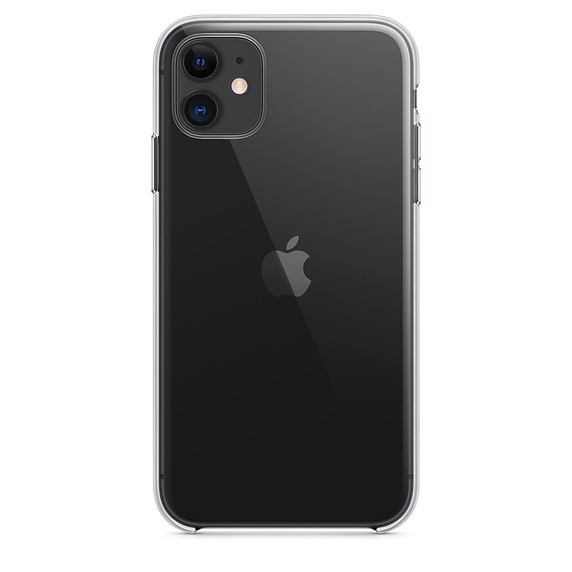 The green iPhone is a cute choice, but not too bold.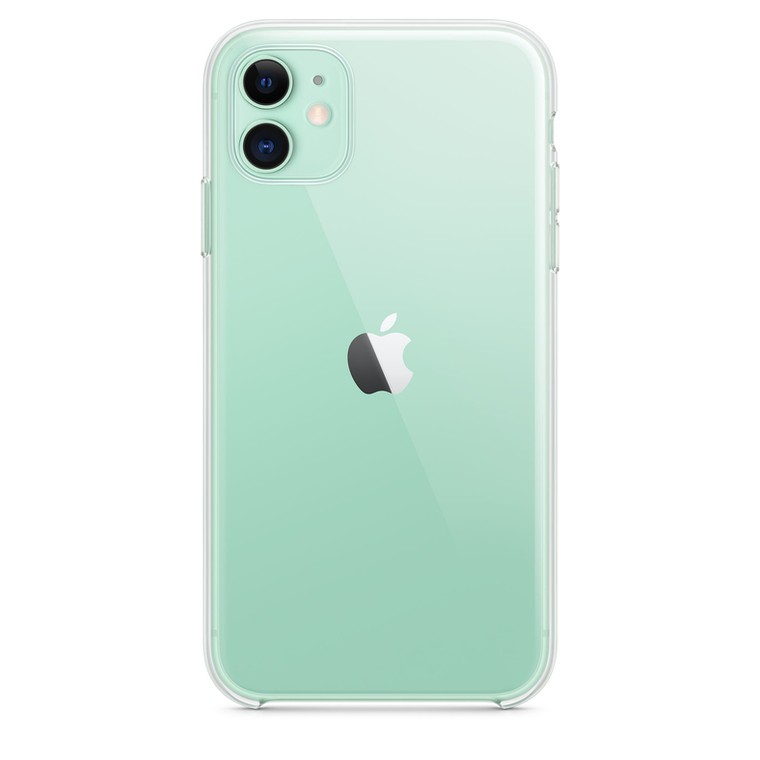 The green iPhone 11 is a cute option, much lighter than the iPhone 11 Pro and Pro Max's Midnight Green.
This pastel color will show scuffs easily, so you'll probably want a case, or you'll need to be extra careful. This minty color says that you'll do just about anything for the aesthetic, and your Instagram theme is probably cultivated like it's your job.
Green draws your attention, but this shade is light enough to go under the radar, too.
Here's another view of the green iPhone 11.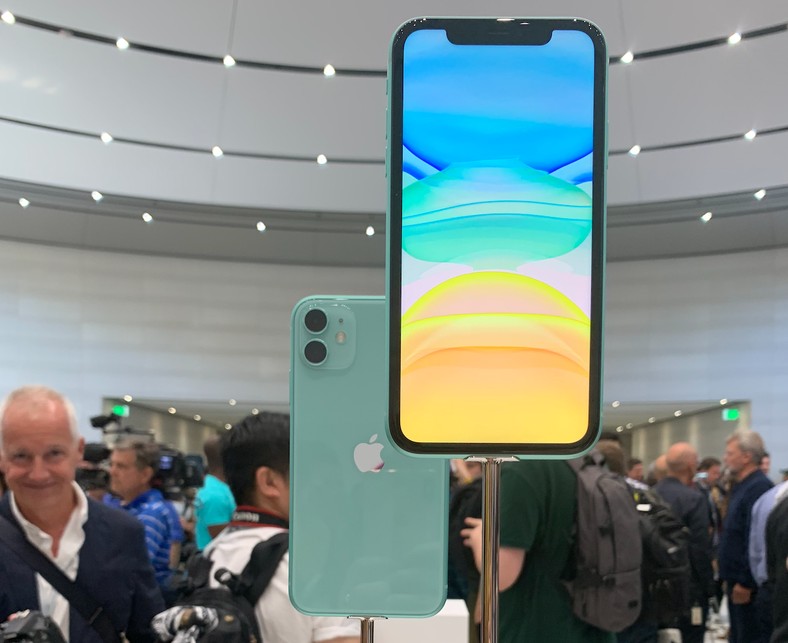 Product Red is the boldest option of the iPhone 11 choices.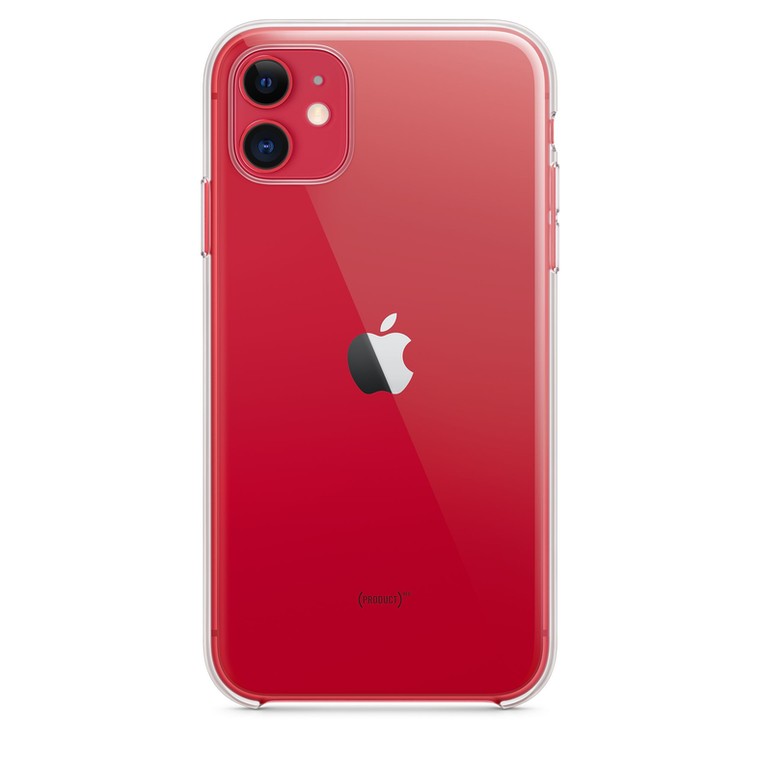 While the other bright colors are more pastel-hued, the Product Red phone is a brighter scene-stealer. This color says you're confident, and you don't mind standing out. The red isn't neon, but it is bold.
As part of Apple's partnership with (RED) , part of the proceeds from this phone go toward treating HIV/AIDS. This is the phone for people who want to give a little back to a good cause.
Here's another view of the Product Red iPhone 11.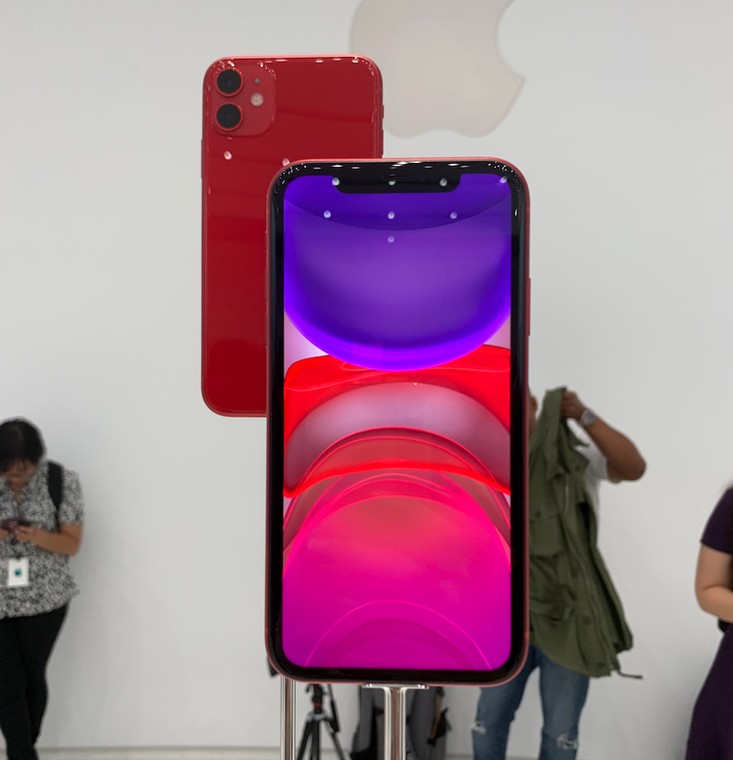 A purple iPhone 11 is sweet but eye-catching.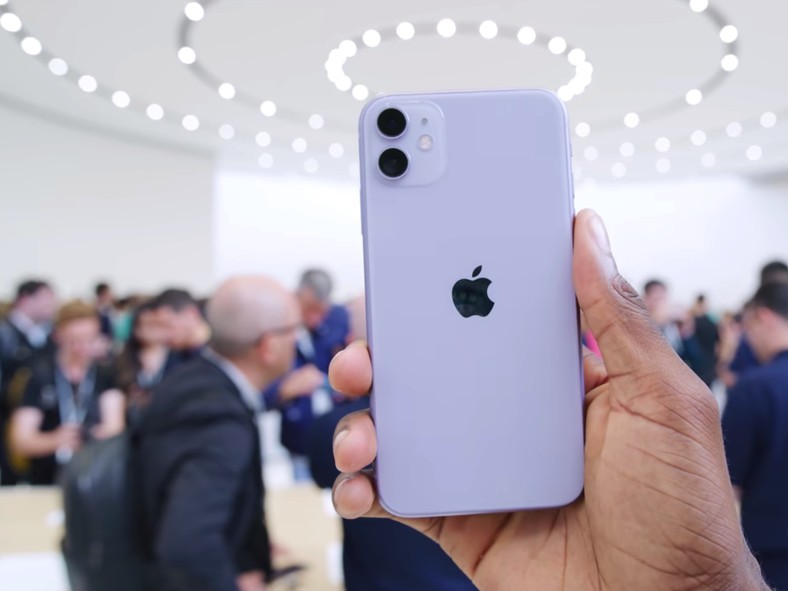 Apple's new purple option is more of a lavender, completing the trio of pastel options on the iPhone 11.
This cute, light purple says that you don't mind all eyes on you, but you're a little more whimsical than the Product Red buyer. Watch out for scuffs on this light, unforgiving color. Choosing purple says that you're in it for form over function, and there's nothing wrong with that.
Here's what the purple iPhone 11 looks like from the front.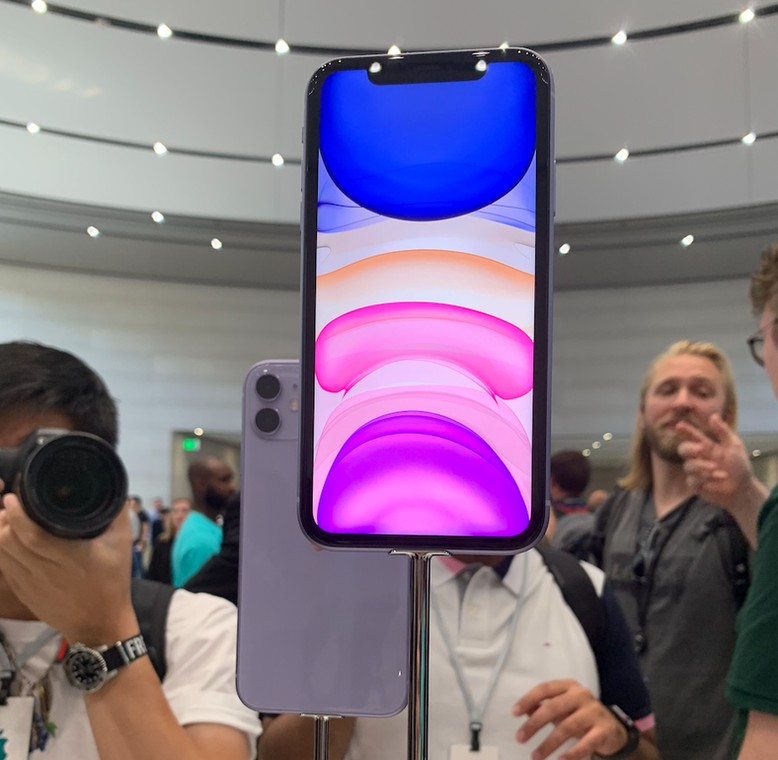 You can pre-order the iPhone 11 now.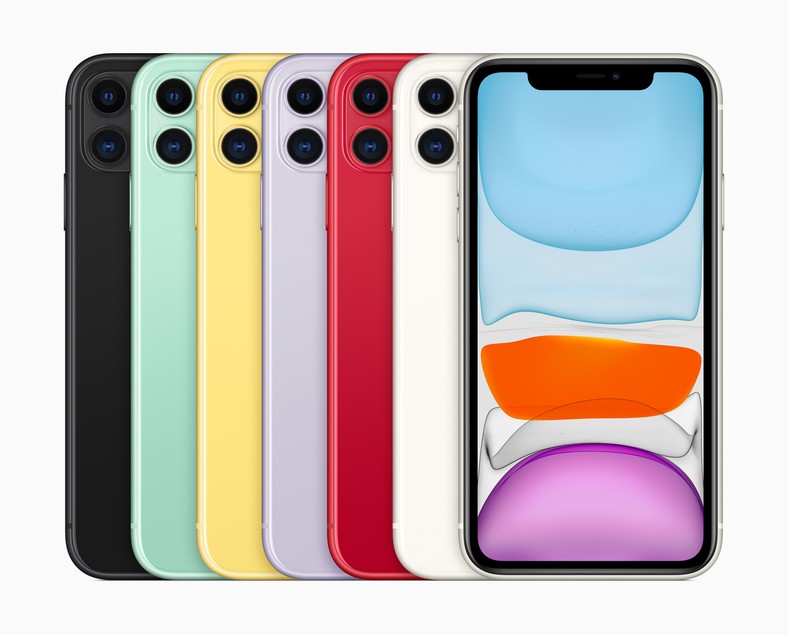 Head on over to Apple's official website to pre-order the iPhone 11 in any of the previously mentioned colors. It launches September 20.
Source: https://www.pulse.ng/bi/tech/the-iphone-11-is-available-in-6-colors-including-purple-for-the-first-time-ever-heres/xhlznsv
Google now wants users to chat within Google Photos app
Yesterday, we wrote about how you can now upload your Facebook photos and videos to Google Photos. Today, Google announced another feature that adds even more functionality to its photo management service — the ability to chat within the Google Photos app.
When users share a photo or video within Google Photos, they can now add them to an ongoing conversation in the app where they can easily like and comment on them. Users can even save photos and videos from these conversations to their own gallery without any loss in image quality.
No, this feature is not designed to replace your existing chat apps, and all conversations are private. This just adds a subtle usability tweak to the app and encourages users to share photos with close family and friends more often.
This Google Photos chat feature is gradually rolling out over the next week, and it will work across Android, iOS, and web apps.
Source:
https://www.androidauthority.com/google-photos-chat-1062403/
How to put lyrics on your Instagram story along with a snippet of a song
You can share up to 15 seconds of your favorite songs and put the lyrics on your Instagram story for your followers to enjoy for the next 24 hours.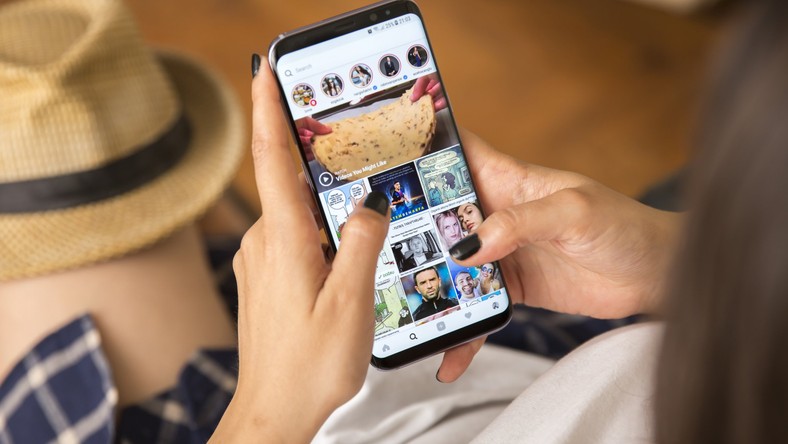 After you've added a photo or video to your Instagram story, swipe up on the screen and select "Music" to add a particular song and its lyrics, which you can customize the display of.
Since 2016, Instagram has allowed users the option to create Instagram stories and share them for 24 hours with followers, similar to Snapchat. Instagram stories also allow users to create polls and share music from various platforms, such as SoundCloud and Spotify .
However, earlier this year, Instagram announced that users can now add the lyrics to their favorite songs to their Instagram story as well. Here's how to do it.
How to put lyrics on your Instagram story
1. Launch the Instagram app on your iPhone or Android phone.
2. On the home screen of Instagram, click your profile picture in the top-left corner to add (or create) an Instagram story.
3. Add a picture (or video) you want to feature with the music lyrics.
4. Before you publish the story, swipe up and select "Music." If you do not see it on your screen, tap on the search bar and type "Music.
How to put lyrics on Instagram storyTaylor Lyles/Business Insider
5. Select a song you wish to add the lyrics from to your Instagram story. You can scroll through the songs suggested to you, or tap the search bar and search for a song.
How to put lyrics on Instagram storyTaylor Lyles/Business Insider
6. After you select the song, choose a snippet of the song and the corresponding lyrics will appear. You can feature up to 15 seconds of the song and the lyrics from the timestamp will appear on the screen.
For songs that have lyrics available, you'll have four different lyric-formatting options to choose from by tapping any of the available "A" icons.
7. After you select the snippet of the song, press "Done" in the top right-hand corner of the screen and proceed to position or resize the lyrics as you'd like, then upload the story.
Source:
https://www.pulse.ng/bi/tech/how-to-put-lyrics-on-your-instagram-story-along-with-a-snippet-of-a-song/eq58hdq
Hollywood actor Ryan Reynolds buys ownership in Mint Mobile
Today, Mint Mobile has a new owner. Famous movie actor Ryan Reynolds has purchase ownership stake in the US carrier. The California-based network offers low-cost data plans with unlimited talk and text to folks who bring their own phones to the network. Mint Mobile is an MVNO that operates on T-Mobile's nationwide LTE network.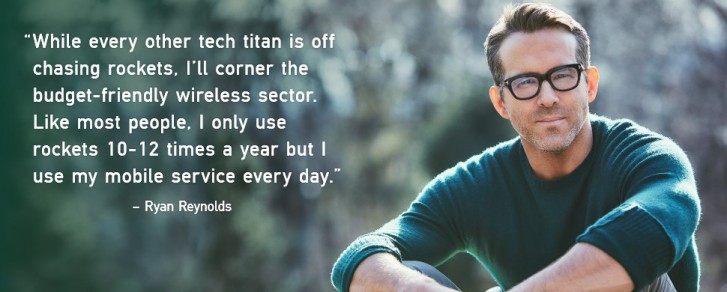 Mint Mobile currently offers a promotion of $45 for three months of service with 12 GB of data per month. You renew your service by paying for a few months at a time, up to 12 months. After the promotional rate, it'll cost $75 to renew the 12 GB plan for three months. Honestly, their pricing structure can be a bit confusing so make sure you do enough research.
It's a bit unconventional which is why I like it. Celebrities generally invest in high-end products like skincare brands or delicious gin companies. Yet Mint is making wireless way more affordable at a time when the average American is paying 65 dollars a month. I'm excited to champion a more practical approach to the most essential technology. – Ryan Reynolds
"Mint Mobile's consumer-centric approach and maniacal focus on generating consumer value has kicked Mint into hyper-growth mode. It's fitting that the most disruptive wireless company is now owned by the most innovative marketer on the planet," explained Mint CEO David Glickman.
Daniel Bader✔@journeydan · Nov 25, 2019
Not sure if trolling, but wow if true. https://twitter.com/VancityReynolds/status/1198950566719840256 …Ryan Reynolds✔@VancityReynoldsNewest @_MintMobile customer. Also, owner of the company. To keep things above board, I'll be paying myself $15 a month. #MintOwner
Ryan Reynolds✔@VancityReynolds
True story.5333:12 PM – Nov 25, 2019Twitter Ads info and privacy29 people are talking about this
Reynolds will help Mint's communication team, marketing efforts, and strategic decision making. Reynolds starred in both Detective Pikachu and Deadpool as their respective protagonists.
Source:
https://www.gsmarena.com/hollywood_actor_ryan_reynolds_buys_ownership_in_mint_mobile-news-40262.php