The iPhone 11 is available in 6 colors, including purple for the first time ever — here's how to decide
At its annual keynote on September 10 , Apple announced 3 new phones, including the iPhone 11 .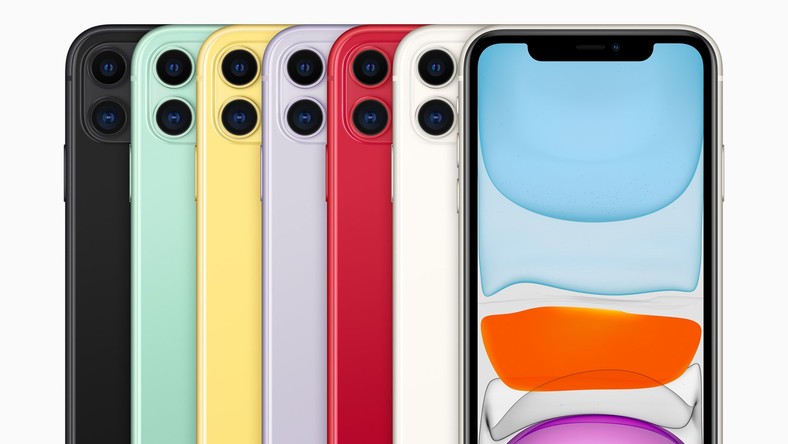 The iPhone 11 starts at $699, and is available in 6 colors.
The colors are slightly different than last year's iPhone XR offerings.
Last week, Apple announced the new iPhone 11, iPhone 11 Pro, and iPhone 11 Pro Max. After reading all about the differences between the models, you've decided on the flagship iPhone 11.
So, your next important decision is which color to buy. This decision might seem minor after you've already decided which phone to buy, but it's not. You're dropping at least $700 on this phone, so you want it to look sharp. Your phone will be your most worn accessory, carried every day and with every outfit.Apple is even carrying a clear case so that you can show off whichever color you decide on.
The iPhone 11 comes in six colors: purple, yellow, green, white, black, and (Product) Red. Here are some tips and consideration to help you make a choice that fits your style.
The iPhone 11 in yellow is the pick for someone who never gets tired of summer.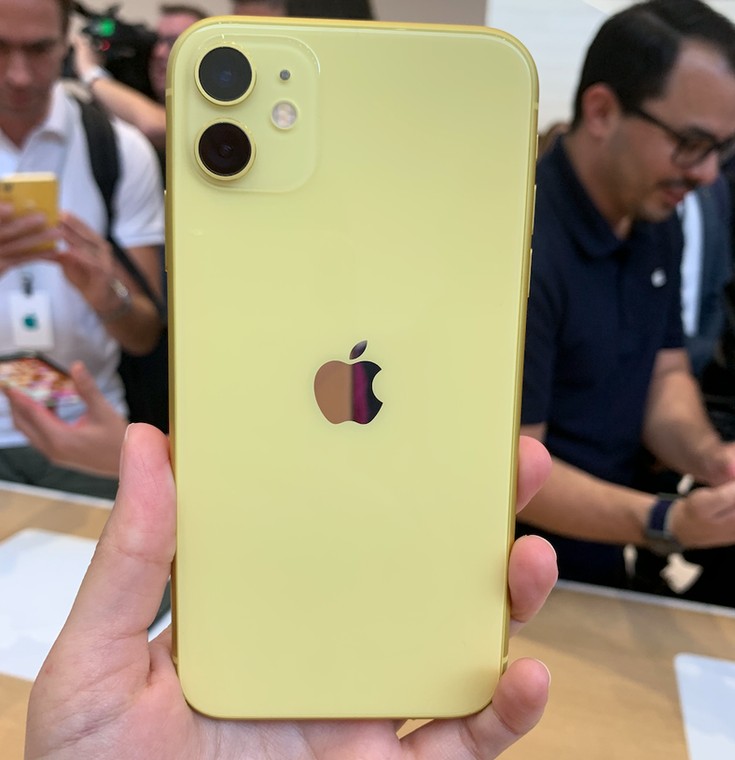 A yellow phone makes a statement: you're fun, you don't take yourself too seriously, and in your world it's summer every day.
This yellow is a bit understated, almost pastel, so it doesn't veer into the more neon yellow territory of the iPhone XR . It's also worth mentioning that it looks notably lighter in person than in the official photos.
Yellow has been on trend for 2019, so this phone says that style is important to you.
Here's another shot of the yellow phone.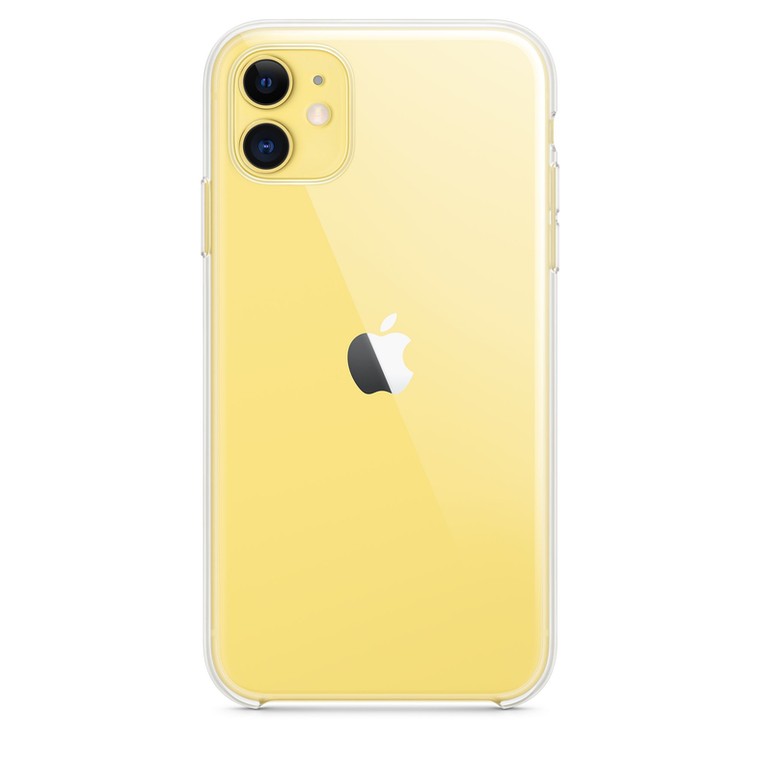 A white iPhone is simple, elegant, and clean.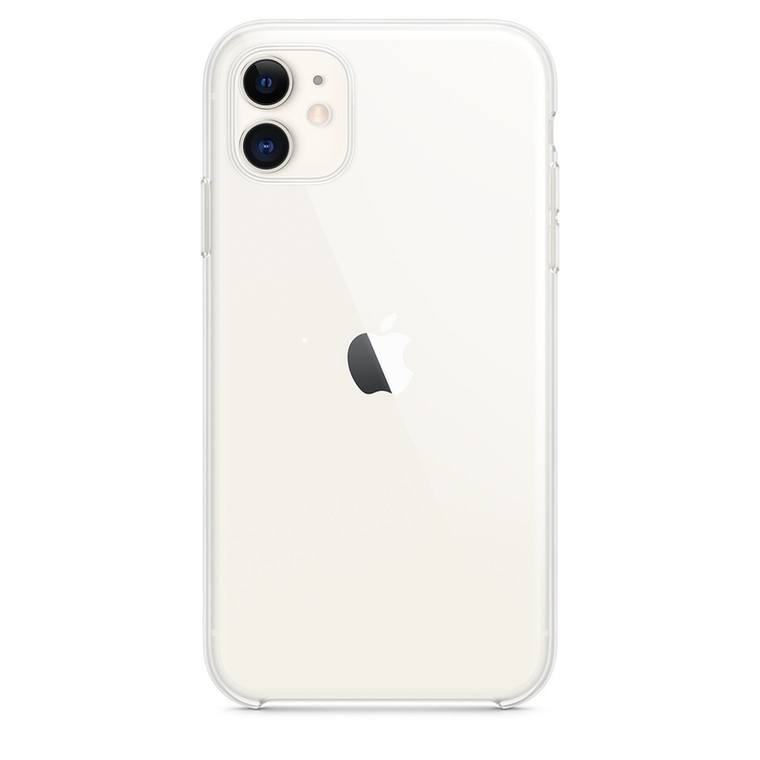 Go for the white iPhone 11 if you know that you want a classic, easy look that will go with anything. White might show scuffs more easily than a darker color, so white says that you're committed to keeping your phone looking brand new.
White is understated, and has a more grown-up feel than some of the brighter pastel colors. This choice communicates "I am an adult, and I'm capable of taking reasonably good care of my phone."
Here it is from the front and back.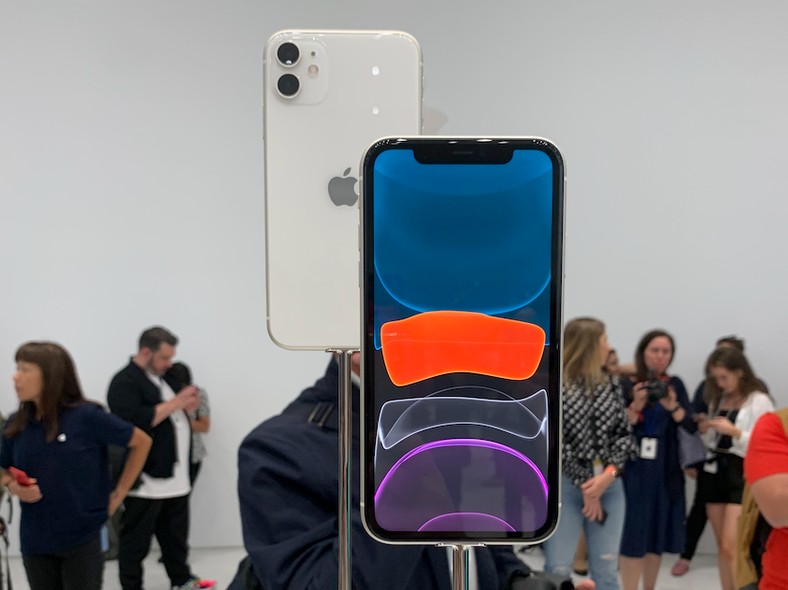 A black iPhone says you're serious, and you need a serious phone.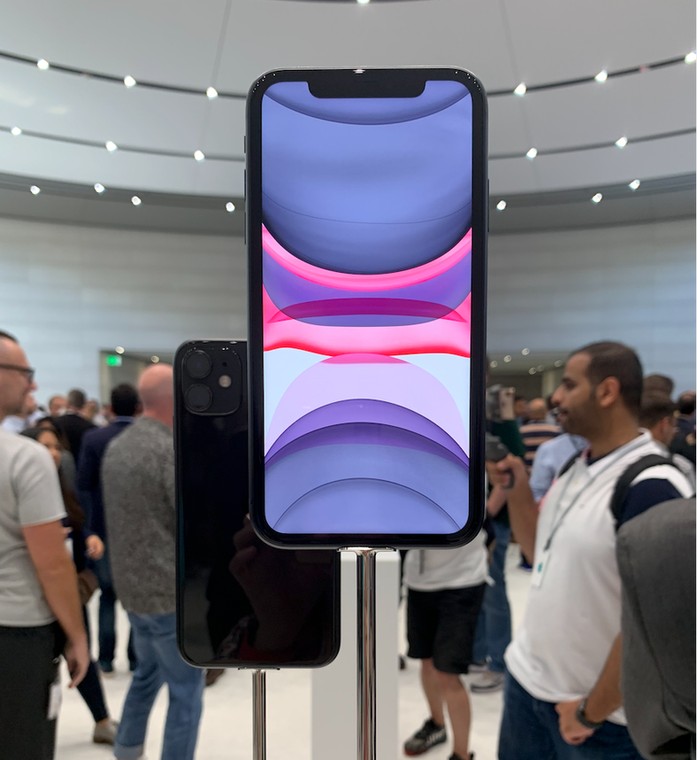 A serious, basic phone isn't a bad thing. Apple has offered a black option of every iPhone its made so far, so they're clearly popular. It's the classic choice, and relatively easy to hide any marks or scratches, and you probably won't of your color choice after a few months.
Plus, you always have the option to get a colorful case if you're feeling fun. This is your most versatile option.
Here's the black iPhone 11 from behind.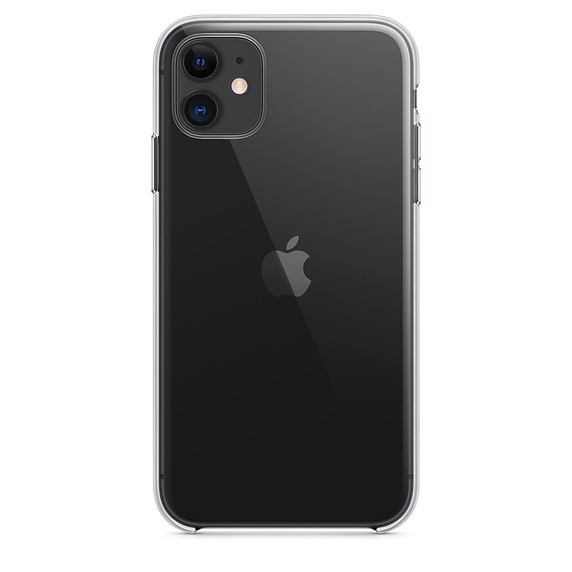 The green iPhone is a cute choice, but not too bold.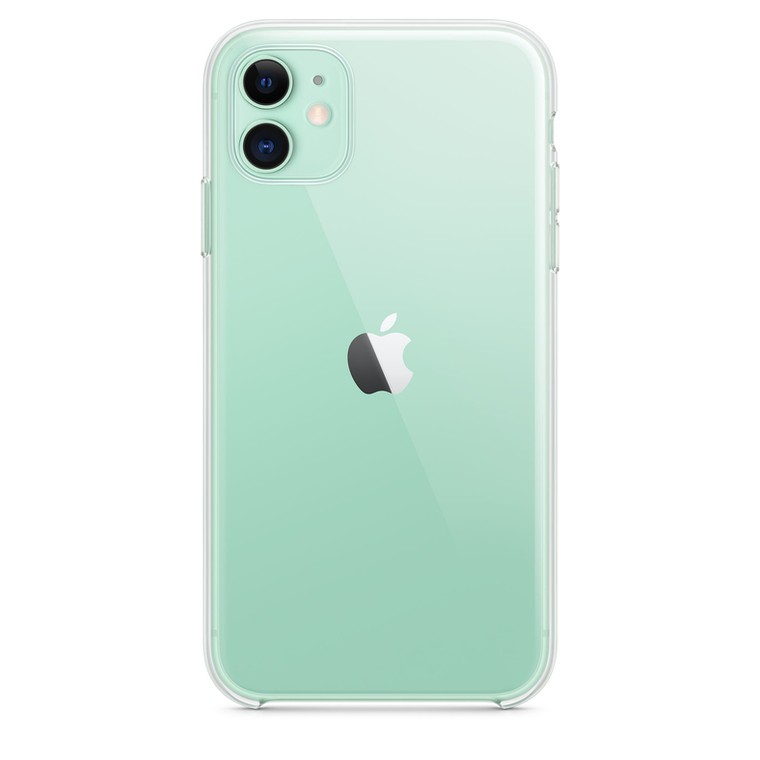 The green iPhone 11 is a cute option, much lighter than the iPhone 11 Pro and Pro Max's Midnight Green.
This pastel color will show scuffs easily, so you'll probably want a case, or you'll need to be extra careful. This minty color says that you'll do just about anything for the aesthetic, and your Instagram theme is probably cultivated like it's your job.
Green draws your attention, but this shade is light enough to go under the radar, too.
Here's another view of the green iPhone 11.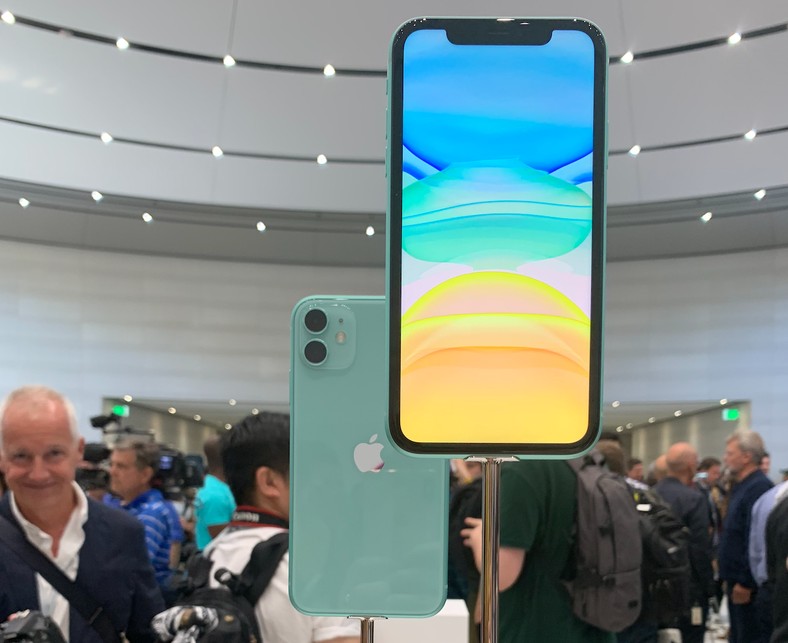 Product Red is the boldest option of the iPhone 11 choices.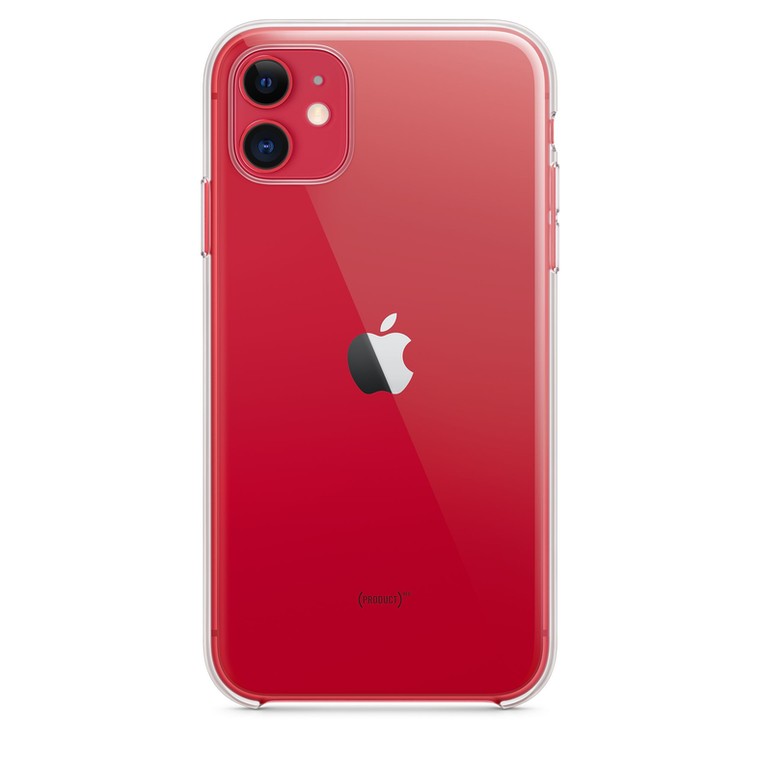 While the other bright colors are more pastel-hued, the Product Red phone is a brighter scene-stealer. This color says you're confident, and you don't mind standing out. The red isn't neon, but it is bold.
As part of Apple's partnership with (RED) , part of the proceeds from this phone go toward treating HIV/AIDS. This is the phone for people who want to give a little back to a good cause.
Here's another view of the Product Red iPhone 11.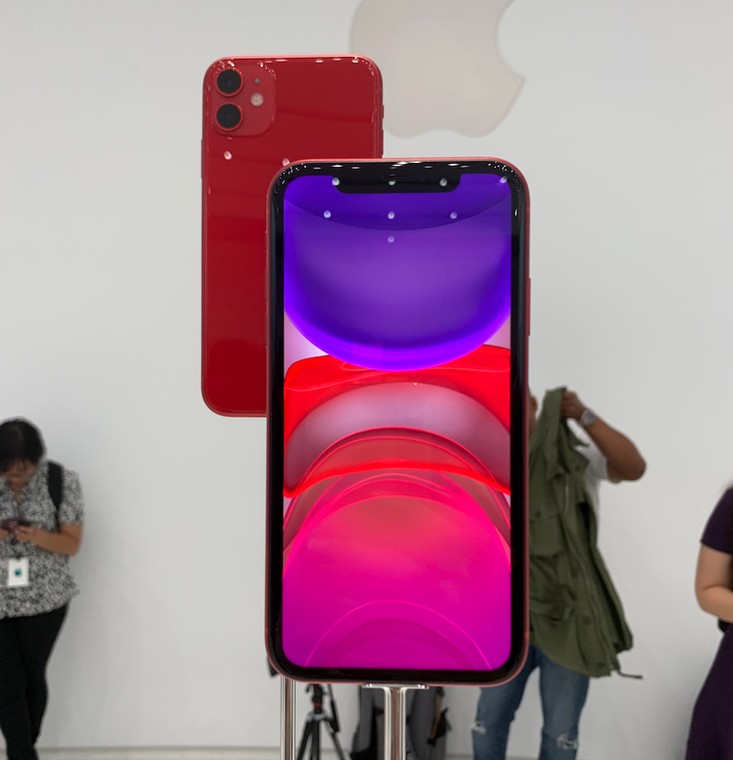 A purple iPhone 11 is sweet but eye-catching.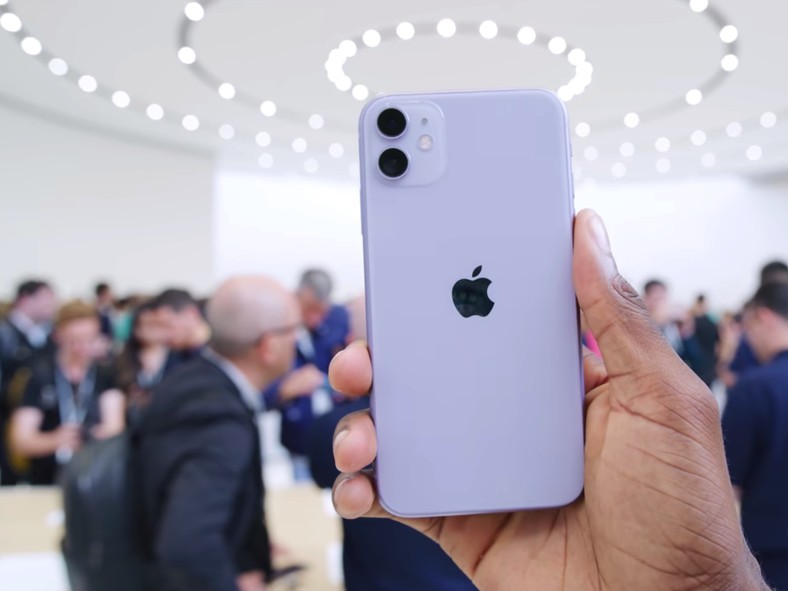 Apple's new purple option is more of a lavender, completing the trio of pastel options on the iPhone 11.
This cute, light purple says that you don't mind all eyes on you, but you're a little more whimsical than the Product Red buyer. Watch out for scuffs on this light, unforgiving color. Choosing purple says that you're in it for form over function, and there's nothing wrong with that.
Here's what the purple iPhone 11 looks like from the front.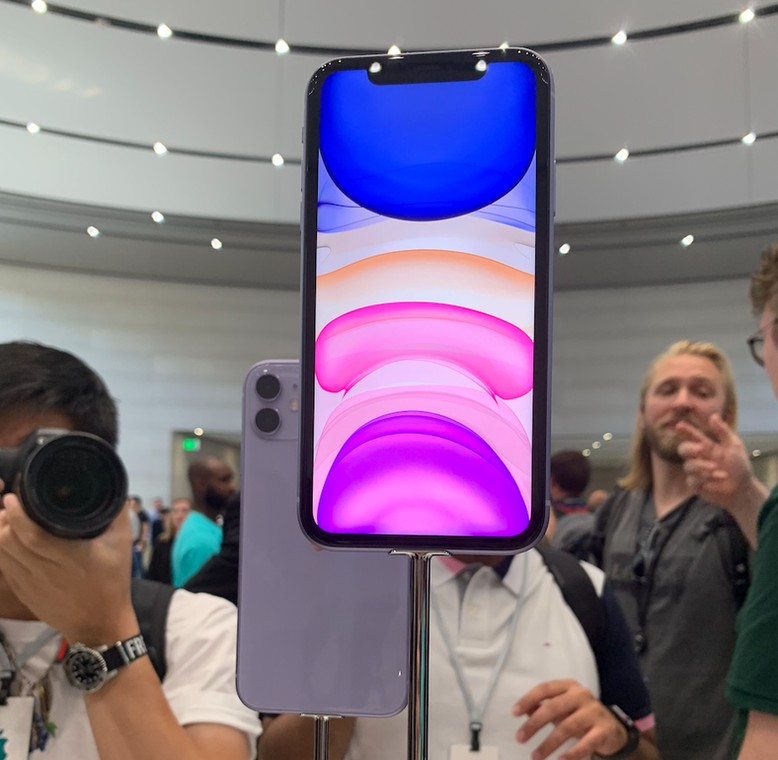 You can pre-order the iPhone 11 now.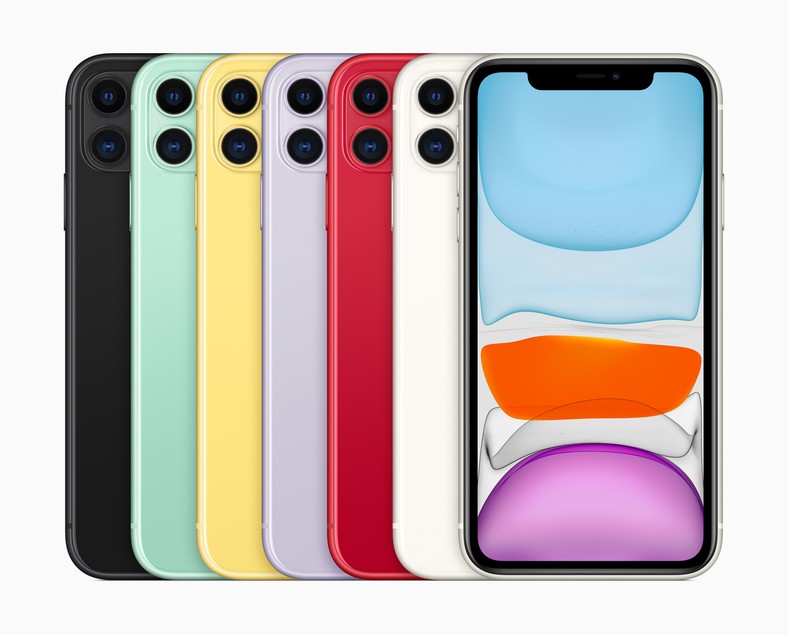 Head on over to Apple's official website to pre-order the iPhone 11 in any of the previously mentioned colors. It launches September 20.
Source: https://www.pulse.ng/bi/tech/the-iphone-11-is-available-in-6-colors-including-purple-for-the-first-time-ever-heres/xhlznsv
Using a PlayStation 4 controller with your PC
Microsoft's Xbox controller has been the default gamepad for PC gamers for some time now, but you may prefer Sony's competing — and also quite good — DualShock 4 controller. The good news is, you can easily configure it to work on Windows or macOS.
The PlayStation 4 gamepad's ergonomic and efficient design cannot be denied. Whether you play first-person shooters, roleplaying games, or any other genre, the DS4 is crafted to feel comfortable in button placement, weight, and grip. Long-time PlayStation gamers may wish to use it on their PC games because of its familiarity. Others opt for it instead of spending money on a new controller. And, of course, the DualShock 4 controller is perfect for playing games with the Remote Play app on your computer.
Whatever the case may be, it is relatively simple to connect and use the DualShock 4 with your computer. There are a few quirks, though, which is why we thought a primer on setting up and using them would be prudent.
TL;DR
First: Unpair the PS4 controller from your console. Then connect it to your PC or Mac using the original cable (or buy a longer one) or use Bluetooth. More instructions on how to use Bluetooth can be read below.
On Windows: Download DS4Windows and use this to map the DualShock 4 controller and emulate an Xbox controller, so you gain native-like OS support. Steam Big Screen mode also has support for the PS4 controller.
On Mac: Using the most recent release of macOS Catalina 10.15 is highly encouraged as that will provide with the easiest integration. Steam for Mac and few other apps provide native controller support. More detail on that below.
PS4 Remote Play: Using the DualShock 4 with PlayStation's Remote Play app is relatively painless since both PC and Mac have built-in support.
The DualShock 4 is more or less plug-and-play. It can be connected to both PCs and Macs via a compatible micro USB cable. The one that comes with the controller is fine but is a tad short and may not suit your computer set up. You can buy a 20-foot cable that should be more than enough for anyone's needs.
However, who needs a cable when the controller is equipped with Bluetooth? Therefore this article will mostly focus on pairing it wirelessly.
Unpairing from PS4 and Pairing Mode
Whether you are planning to use your DualShock 4 with PC or Mac, you will first have to unpair it from the PlayStation, unless you bought it new, and it has never been paired. If that's the case you may skip this step.
To unpair it, turn on your PS4 and go into the Settings menu. Scroll down and open the Devices sub-menu. Select Bluetooth Devices and then DualShock 4, and click on Disconnect. With your DS4 now unpaired, you are set to connect it with your Mac or PC via Bluetooth, but first, you need to get the controller into pairing mode.
To initiate pairing, simultaneously press and hold the PS and the Share buttons on the DS4 for about three seconds. You will know it is in pairing mode when the light on the front of the controller begins blinking white in a double flash pattern (above).
Connecting the controller to Mac and PC is a similar process, but setting it up with macOS is a bit more straightforward, so let's start there.
Connecting the DS4 in macOS
With the controller in pairing mode, go to your Mac's settings and open Bluetooth Preferences. It might take a few seconds or more while the Mac searches for the signal, so be patient. Eventually, a listing for it will appear.
We have seen various labels show up here — "wireless controller," "DualShock 4 wireless controller," even the raw MAC address has shown up before. Regardless of how it is listed, it will be obvious which device is the controller.
Next to the listing, click the Connect button. After a few seconds, the wireless controller will move to connected status. Also, the light on the front of the DS4 will be a steady light blue. Now you are good to go — well, almost. Skip to the Quirks and Game Support section to see what caveats we encountered.
Connecting the DS4 in Windows
With the controller in pairing mode, go into Windows Bluetooth settings. Click on "Add Bluetooth or other device." A window will pop up with the top option to connect to a BT device. Click it, and on the next screen you should see an entry for "wireless controller." Click that, and it will pair the controller.
Once the DS4 is connected, you would think that you are ready to go. After all, it will clearly show that the computer is connected and receiving a signal from the controller — it may have even run some driver installs. However, the DualShock will be useless when trying to run native games.
Since Windows does not have native support for the DS4, you will have to trick it into thinking you are using an Xbox 360 controller, which it does support. You can do this by downloading and installing an open-source program called DS4Windows. Features are listed on the official website, and you can download it from TechSpot Downloads. You won't need this app if you plan to play only Steam games, which we will get to in a minute.
DS4Windows comes in a zipped file. Extract it and you will see two .exe files. DS4Udater.exe just downloads the latest drivers. For now, you should be good, but keep this in mind if you have problems down the road. The main program is DS4Windows.exe. Run this, and your DualShock will immediately have functionality in Windows. You can even use the DS4's touchpad as a mini trackpad to move the cursor around. Pushing in on the pad emulates left-clicking.
With DS4Windows running in the background, you should not have any trouble playing games natively on your PC using the DualShock 4. However, you may wish to customize settings in-game to suit your button preferences.
Quirks and Game Support
Now for the "bad" news. Using a DualShock 4 on your computer can be a bit tricky at times. A lot of it depends on your system setup and what you are trying to do with the controller.
Windows users relying on DS4Windows should be good to go as long as the game you are playing has controller support. DS4Windows transforms the signals from the DS4 into Xbox 360 code, so it's effectively remapped across the OS.
We also tested the DualShock 4 with Steam on PC, and it works great in "Big Screen" mode after a bit of tinkering. After starting the Steam launcher in Big Screen mode, you want to click on the Settings icon (the gear in the upper right). Click the Controller Settings tab and check the "PlayStation Configuration Support" box.
Using the DualShock 4 with PlayStation's Remote Play app is relatively painless since the apps for both PC and Mac have built-in support. However, if you are running a version of macOS earlier than Catalina 10.15, you will need Sony's DS4 Bluetooth dongle. This is unfortunate because the officially supported adapter goes for about $65 on Amazon, although you can find them for less on eBay.
Some Redditors have reported that you can use any Bluetooth adapter, and this may be true, but we have not tested to confirm this. We have tested the official dongle, and it solves Remote Play compatibility issues on older iterations of macOS.
With the Mac version of Steam, we encountered a few more problems and the solutions can vary a lot. The safest bet here is to run the latest macOS and Steam's 64-bit launcher which are both new and are still catching up on receiving full support. For games that we could start, the DualShock worked fine. Big Screen mode gives you a very console-like experience with the benefit of PC-powered graphics, and any game you can launch in that mode will recognize the controller. Running Steam games outside of Big Screen mode, the DS4 didn't work at all. It would seem that Big Screen works similarly to the PC's DS4Windows app, translating controller input to the game.
All-in-all, the DualShock 4 is a great controller for your PC with just a few caveats. It would appear that Windows users have it easier than Mac gamers, but that is somewhat to be expected. With that said, Apple is making strides as of late and even native Xbox controller support recently was made available for its desktop OS.
Source: https://www.techspot.com/article/1923-playstation-4-controller-on-pc/
Call of Duty Mobile crosses 100 million downloads in just a week
Last week, Activision released the much-awaited Call of Duty Mobile on Android and iOS in partnership with the Chinese tech giant Tencent. The new battle royale game seems to be an instant hit as it has already crossed 100 million downloads, according to a report by app research firm SensorTower.
The report notes the game beat first-week download numbers achieved by other popular games such as PlayersUnknown BattleGround (PUBG) and Fortnite. While PUBG picked up 28 million downloads within the first week of launch, Fortnite had 22 million downloads.
It's important to note PUBG was released in limited regions, and Fortnite was iOS-only at the beginning. On the flip side, Call of Duty Mobile launched on both platforms and in all countries except mainland China, Vietnam, and Belgium.All you need to know about the iPhone 11, the Pro, and Pro Max
How will blockchain impact finance and business?
Find out at TNW's Hard Fork SummitTAKE ME THERE
The report also says iOS leads the download tally with 56.9 million as compared to 45.3 million on Android. The United States leads the country-wide download chart with 17.3 million, followed by India with 13.7 million, and Brazil with 7.1 million.
While these are early days for the game, it's an impressive start nonetheless. We'll have to wait and see if PUBG and Fortnite fans will move over to the new title just to get some fresh battle royale experience.
Source; https://thenextweb.com/gaming/2019/10/09/call-of-duty-mobile-crosses-100-million-downloads-in-just-a-week/
PS4 Remote Play game streaming coming to non-Sony phones this week
Devoted PlayStation users have for years called on Sony to bring official support for Remote Play game streaming app to non-Sony handsets, and it seems their demands will finally be met. Sony has announced to release the v7.00 update for the PlayStation 4 within this week, bringing the feature to a wider range of Android devices.
Remote Play has been around since the days of the PlayStation 3, but it could relay console games only to a handful of Xperia smartphones released after 2014. Back then, an XDA Forum member was able to port the feature to all rooted Android devices, but the implementation remained rough. The upcoming system update for the PS4 console aims to address this as it expands the scope of Remote Play to cover all Android devices — smartphones and tablets — running version 5.0 Lollipop or newer.
All you'll need to do is download the PS4 Remote Play app from the Google Play Store after you've updated your gaming console with the latest firmware. The app is listed on the Play Store but it still isn't compatible with non-Sony devices. This should probably change once Sony pushes the v7.00 update to its console. Notably, devices running Android 10 will be able to pair with Sony's DualShock 4 wireless controllers over Bluetooth. Given how recent Android 10 is, not many are likely to take advantage of this feature.
In addition to this, Sony is also doubling the maximum Party size to 16 with this software update, besides bringing Chat Transcription to Party using the PS4 Second Screen app. Initially, this accessibility feature will only support US English and won't be available outside the US. Some improvements to the audio quality and network connectivity have also been implemented.
Source: https://www.androidpolice.com/2019/10/08/ps4-remote-play-game-streaming-coming-to-non-sony-phones-this-week/