Xiaomi teases 108MP camera, likely coming to Mi Mix Alpha
Xiaomi and Samsung confirmed earlier this year that they were teaming up to bring a 108MP camera to a smartphone. Now, it looks like the Xiaomi Mi Mix Alpha will indeed be packing this sensor.
The Chinese brand posted a sample on Weibo, showing off the digital zoom capabilities of an upcoming phone. Xiaomi's post also specifically mentions the "100MP era" (thanks, Google Translate) as well as the 12,032 x 9,024 resolution. The latter roughly equates to a 108MP sensor — check out the sample below.
The level of resolvable detail seems great, but this appears to be in an environment with carefully controlled lighting. And it's worth noting that full-resolution shots from 48MP and 64MP cameras generally seem to disappoint in anything other than broad daylight. We'll definitely want to see full-resolution (and pixel-binned) 108MP samples taken in real-world conditions.
So which phone will play host to this camera sensor? Well, the Mi 9 Pro 5G camera specs have already leaked online via China's TENAA telecommunications body. The Mi 9 Pro 5G is packing a triple rear camera setup, featuring a 48MP main camera, 2x telephoto camera, and presumably an ultra-wide snapper.
In other words, we're almost certainly going to see a 108MP camera on the Xiaomi Mi Mix Alpha. Both devices are set to be unveiled at an event tomorrow (September 24).
This won't be the only interesting Mi Mix Alpha feature though, as Xiaomi has also been teasing a rather radical display. The phone screen seems to be a more radical take on the waterfall screen, looking as if it wraps around the sides.
Source: https://www.androidauthority.com/xiaomi-mi-mix-alpha-108mp-1031659/
MediaTek planning to introduce 5G chipsets for midrangers in 2020
MediaTek introduced its Helio M70 5G modem back in May, but we are still waiting for an official unveiling of the whole chipset. It will be built on the 7nm FinFET process and will be for Oppo and vivo flagships.
Today, a report from China said the Taiwanese manufacturer is planning to have another 7 nm SoC, but this time it will be at a more affordable price and should go into midrangers.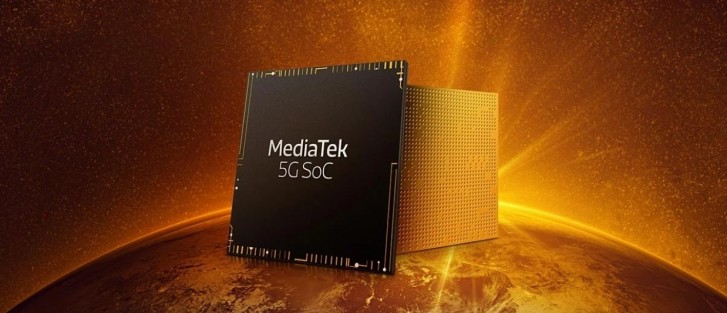 According to MyDrivers, a website that is usually on point with most reports from China and the region, the architecture should be the same as the MT6885 (that's the chipset with the Helio M70 modem), but the chip size will be smaller and the cost will be reduced. Mass production is expected in Q2 2020, meaning market availability sits at the third quarter of next year.
When MediaTek is done with developing those two platforms, it is expected to switch to TSMC's 6nm EUV process, which would be the first EUV product for the Taiwanese company. There are four designs in total, all of them with an upgrade of the CPU and the GPU.
Research and development should be done by Q3 2020 in order to start mass production in twelve months' time. MediaTek is aiming to ramp up about 100 million sold chips in 2020, half of them being the MT6885 and MT6873, mentioned above.
Source: https://www.gsmarena.com/mediatek_planning_to_introduce_5g_chipsets_for_midrangers_in_2020-news-39739.php
Google Streaming Game Service Stadia To Be Launched November 19
Google on Tuesday said it will launch its Stadia streaming game service on November 19, hoping to launch console-quality play into the cloud.
The announcement came at a Google event in New York where the tech giant was unveiling an array of new hardware products.
Stadia allows video gameplay on any internet-connected device, eliminating the need for games consoles.
It will be priced at $9.99 per month and compete against Apple Arcade, which is being offered at half that price.
Streaming real-time gameplay from the cloud promised to shake up a mushrooming market worth an estimated $135 billion globally last year, according to analysts — with mobile platforms accounting for about half.
iPhone SE 2 and Apple AR headset landing in 2020, says noted analyst
Last month, we reported that an iPhone SE successor could be released in early 2020. Now, noted Apple analyst Ming-Chi Kuo is getting in on that sweet iPhone SE prognostication action, with his latest Chinese-language report suggesting that very same thing, as reported by 9to5Google.
Along with a second generation mini Apple handset, Kuo had a couple of additional 2020-based predictions to make, forecasting the arrival of a new iPad Pro and Apple's long-rumored AR headset for good measure.
As per previous reports, iPhone SE 2 is expected to be similar in design and hardware specification to 2017's iPhone 8, only with the upgraded A13 Bionic chipset found in the iPhone 11 instead of an A11 Bionic, and will likely be released sometime in Q1 2020.
As for a new iPad Pro, Kuo believes that'll also drop in the first quarter of next year, sporting a rear-facing 3D time-of-flight (ToF) camera sensor for increased accuracy in depth-of-field photography and (presumably) for use with augmented reality.
Speaking of augmented reality, Kuo also believes that hotly anticipated Apple AR glasses may finally be unveiled next year, with the analyst predicting a release during the second quarter of 2020. Kuo's projection comes only a month after Apple's AR headset was seemingly leaked in the iOS 13 code.
As always, it's best to take any analyst's report on future tech products with a grain of salt. However, it's worth noting that Kuo's predictions have proven accurate in the past.
Source: https://www.techradar.com/news/iphone-se-2-and-apple-ar-headset-landing-in-2020-says-noted-analyst