Future Technology Will Solve Climate Change? Don't Believe It
On climate change, leaders have a tendency to make lofty long-term promises but take only baby steps to reach them. At the United Nations climate summit, German Chancellor Angela Merkel gave an interesting explanation for why: They believe technology eventually will pick up the slack. This represents an ideological divide with environmental advocates, who don't put much stock in the inevitability of technological progress and would rather support fail-safe curbs on consumption now.
Merkel was responding to an address by the young Swedish activist Greta Thunberg, who said world leaders weren't doing enough to reach the goal set out in the Paris climate agreement: to limit global warming to 1.5 degrees above pre-industrial levels by the end of this century. "She gave a rousing speech," Merkel told a press conference on Tuesday. "But also one which, in my view, underplayed the role of technology and innovation, particularly in the field of energy, but also in the field of energy savings, in opening up opportunities for us to achieve our goals."
Merkel is not alone in believing future technology can stave off climate change. U.K. Prime Minister Boris Johnson gave a bizarre, technology-focused speech – mentioning "pink-eyed terminators" and "terrifying limbless chickens" – in which he argued that "new advances are making renewable energy ever cheaper, aiding our common struggle against climate change."
Such potential technological solutions are mostly of the pie-in-the-sky variety. They include using satellites equipped with reflectors to deflect sunlight, and sucking out carbon dioxide from the atmosphere and storing it deep underground. Some of the required technologies are untested, others prohibitively expensive. The UN's Intergovernmental Panel on Climate Change has expressed a preference for "bioenergy with carbon capture and storage." This process depends on growing "energy crops" – plants meant solely for energy production and that absorb CO2 as they grow – and capturing the CO2 released when power is generated from them. But the problem with the concept, still not applied anywhere on an industrial scale, is that the crops grown for biofuel would compete for land with food crops.
It's impossible to order scientists to develop commercially viable technology to fit the time frame dictated by political decisions. No Moore's Law, which describes the exponential increase in computer chips' productivity and decrease in their cost, has been formulated for energy storage or carbon capture.
No wonder, then, that technology hasn't been able magically to bridge the gap between political goals and reality. Germany set its 2020 climate goal, to reduce greenhouse gas emissions by 40% compared with the 1990 level, in 2014. That means it had a good understanding of the available technology. Still, the goal almost certainly won't be reached: Germany is only on track for a 32% reduction.
So the climate activists can be forgiven for not believing in a technological magic bullet. What they propose instead are immediate consumption cuts: traveling less; not eating meat; repairing things such as clothes rather than throwing them away; turning down radiators; and switching off air conditioners. They broadly subscribe to the idea of sacrificing economic growth to sustainability.
Politically, at least for now, that's a tough sell. It's useless to tell the majority of voters they need sharply to lower their living standards so that global temperatures don't rise another 0.5 degrees. That's the freedom the climate activists enjoy and political leaders don't. The disagreement between Merkel and Thunberg is one between a starry-eyed believer in progress and a hard-nosed pragmatist. But which of the two women plays which role is in the eye of the beholder.
Source: https://www.bloomberg.com/opinion/articles/2019-09-26/future-technology-will-solve-climate-change-don-t-believe-it
MediaTek planning to introduce 5G chipsets for midrangers in 2020
MediaTek introduced its Helio M70 5G modem back in May, but we are still waiting for an official unveiling of the whole chipset. It will be built on the 7nm FinFET process and will be for Oppo and vivo flagships.
Today, a report from China said the Taiwanese manufacturer is planning to have another 7 nm SoC, but this time it will be at a more affordable price and should go into midrangers.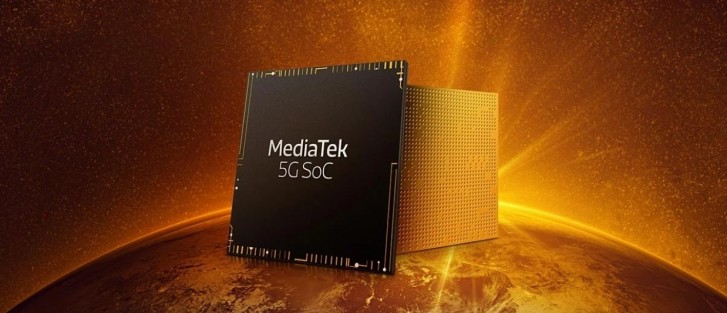 According to MyDrivers, a website that is usually on point with most reports from China and the region, the architecture should be the same as the MT6885 (that's the chipset with the Helio M70 modem), but the chip size will be smaller and the cost will be reduced. Mass production is expected in Q2 2020, meaning market availability sits at the third quarter of next year.
When MediaTek is done with developing those two platforms, it is expected to switch to TSMC's 6nm EUV process, which would be the first EUV product for the Taiwanese company. There are four designs in total, all of them with an upgrade of the CPU and the GPU.
Research and development should be done by Q3 2020 in order to start mass production in twelve months' time. MediaTek is aiming to ramp up about 100 million sold chips in 2020, half of them being the MT6885 and MT6873, mentioned above.
Source: https://www.gsmarena.com/mediatek_planning_to_introduce_5g_chipsets_for_midrangers_in_2020-news-39739.php
Google Streaming Game Service Stadia To Be Launched November 19
Google on Tuesday said it will launch its Stadia streaming game service on November 19, hoping to launch console-quality play into the cloud.
The announcement came at a Google event in New York where the tech giant was unveiling an array of new hardware products.
Stadia allows video gameplay on any internet-connected device, eliminating the need for games consoles.
It will be priced at $9.99 per month and compete against Apple Arcade, which is being offered at half that price.
Streaming real-time gameplay from the cloud promised to shake up a mushrooming market worth an estimated $135 billion globally last year, according to analysts — with mobile platforms accounting for about half.
iPhone SE 2 and Apple AR headset landing in 2020, says noted analyst
Last month, we reported that an iPhone SE successor could be released in early 2020. Now, noted Apple analyst Ming-Chi Kuo is getting in on that sweet iPhone SE prognostication action, with his latest Chinese-language report suggesting that very same thing, as reported by 9to5Google.
Along with a second generation mini Apple handset, Kuo had a couple of additional 2020-based predictions to make, forecasting the arrival of a new iPad Pro and Apple's long-rumored AR headset for good measure.
As per previous reports, iPhone SE 2 is expected to be similar in design and hardware specification to 2017's iPhone 8, only with the upgraded A13 Bionic chipset found in the iPhone 11 instead of an A11 Bionic, and will likely be released sometime in Q1 2020.
As for a new iPad Pro, Kuo believes that'll also drop in the first quarter of next year, sporting a rear-facing 3D time-of-flight (ToF) camera sensor for increased accuracy in depth-of-field photography and (presumably) for use with augmented reality.
Speaking of augmented reality, Kuo also believes that hotly anticipated Apple AR glasses may finally be unveiled next year, with the analyst predicting a release during the second quarter of 2020. Kuo's projection comes only a month after Apple's AR headset was seemingly leaked in the iOS 13 code.
As always, it's best to take any analyst's report on future tech products with a grain of salt. However, it's worth noting that Kuo's predictions have proven accurate in the past.
Source: https://www.techradar.com/news/iphone-se-2-and-apple-ar-headset-landing-in-2020-says-noted-analyst