Samsung Issues Critical Galaxy And Note Warning For 40 Million Users
Samsung has this week confirmed security vulnerabilities that affect Galaxy S8, S9, S10, S10e, S10 Plus, S10 5G, Note 9, Note 10 and Note 10 Plus users. Amongst these is a critical vulnerability and three that are rated as "high." In all, there are some 21 security issues covered; 17 related to Samsung's "One" user interface and four concerning Android. Here's what you need to know and what you need to do now.
Let's look at the Android vulnerabilities first
You can read about the Google Android vulnerabilities in this report from Kate O'Flaherty on Forbes. The patches to fix these, including a critical rated vulnerability, started rolling out to Google phone users on October 8, and the advice is to update as soon as possible.
The Samsung Galaxy specific security warnings
The latest Samsung security maintenance release (SMR) has also now started to roll out to users of Galaxy devices across the product range. The October SMR includes patches from Google, which affect Galaxy 10 users as well as those with earlier devices from Samsung. There are also a whole bunch of vulnerabilities that specifically impact Galaxy 8 and Galaxy 9 device users. Amongst these, there is a Galaxy 9 vulnerability that is rated as being critical: SVE-2019-15435. This affects both the Galaxy S9 and Note 9, although details are sketchy as to the exact technical nature of the vulnerability as it has been "privately disclosed" to protect users until patches are installed. With around 30 million Galaxy 9 smartphones sold, and another 10 million Galaxy Note 9 devices, that's a potential 40 million users who need to take notice of this warning.
What is the critical Galaxy 9 and Note 9 vulnerability?
What is known about SVE-2019-15435? As I say, not a lot. The only information that Samsung has published is as follows: "Enhancement in IMEI security mechanism is required for improved protection against potential IMEI manipulation." It has been suggested this relates to a method of circumventing the IMEI blacklist which prevents stolen devices from being easily resold. Anything that gets around this kind of protection makes the devices involved more attractive to criminals who could get a better profit by selling them on with a "clean" IMEI number.Today In: Innovation
Should you update now?
While, just as with updates for Microsoft Windows that have a history of going wrong, Samsung updates are not always perfect, you should still update as soon as possible. Putting off installing the latest updates means your smartphone remains vulnerable. Once vulnerabilities are disclosed, it doesn't take long for the criminals to get cracking and hacking, with exploits tailored to each. You know what you need to do.
Source: https://www.forbes.com/sites/daveywinder/2019/10/09/samsung-issues-critical-galaxy-and-note-warning-for-40-million-users/#26a0974b669a
iPhone 11 Sales Success Hides Apple's Potential Risks And Rewards
Strong initial sales of the iPhone 11 family have pushed up Apple's share price since September's launch event, but don't assume that Apple has turned the corner. Tim Cook and his team have worked the calendar to give the new iPhone portfolio a sales advantage over last year's models.
And there's a small surprise ready to be launched next year as well.
Since the launch of the iPhone 11 family, investors have reacted positively towards Apple and the new devices, as Tae Kim notes for Barron's:
Last month, the company unveiled the iPhone 11, iPhone 11 Pro, and iPhone 11 Pro Max. Those new phone models have faster processors, improved camera quality, and better battery life. The new iPhones became available Sept. 20.

Since then several Wall Street analyst have raised their price targets on Apple stock, citing improving iPhone sales momentum.

Apple shares are up 7.8% over the last month, versus a 1.4% decline for the S&P 500, and a 1.6% drop for the Dow Jones Industrial Average.
It's worth nothing that this year's iPhone roll-out make a direct year-on-year comparison of iPhone sales not as straightforward as previous years.
First up is the release schedule. Apple presented the three iPhones (the 11, the 11 Pro, and the 11 Pro Max) on September 10th; going on sale ten days later on September 20th.
Although the iPhone XS and XS Max made their debut at roughly the same time (oh, let's be precise, it was one day later, on September 21st 2018), the iPhone XR was announced on September 12 last year, but was not released to retail until October 26. That means the equivalent iPhone 11 has a six week head start over the iPhone XS
Measured over the year this is unlikely to make a difference, but measured over Q4 that's a significantly increased sales window, and could boost sales of the iPhone 11 family this quarter.
Then there is the handset that is being replaced. Putting aside Apple's geekerati who'll be happy to buy the latest product as quickly as possible, the majority of iPhone sales are synced to carrier contracts.
If you assume that the average iPhone consumer is on a two-year contract then the iPhone 11 handsets are being pitched as replacements for the iPhone X, and that makes the new handsets less attractive. Although Moore's Law has seen improvements in the camera and hardware specifications, for most users the differences between the iPhone X and the iPhone 11 will be minimal and could depress sales.
Compare that to the iPhone XS, which was pitching itself as a replacement for the iPhone 8 family. Tha iPhone 8 carried the older physical design, making the upgrade to the XS line superficially more attractive. The iPhone 11 does not have that advantage.
And in all this, remember that Apple no longer releases unit sales as part of its quarterly earnings calls. Any sales projections and reporting can only be estimates by third parties.
Taking a slightly longer term view, there's also something else of interest. As noted by Barron's, the sales pattern of the iPhone 11 family is currently following the post-launch sales pattern of the iPhone 6S from 2015. As sales of the iPhone 6S fell away after the holiday season, Apple revealed the iPhone SE. Launched in March 2016, it help boost sales at the lower end of its portfolio and lift the iPhone's market share.
If the iPhone 11 family follows the 'burn brightly and burn quickly' path of the iPhone 6S, then history could repeat itself again. I'm expecting the heavily rumored iPhone SE 2 to make an appearance in March 2020.
Source: iPhone 11 Sales Success Hides Apple's Potential Risks And Rewards
Google Duplex launches internationally with limited New Zealand pilot
Google is piloting its Duplex service outside of the US for the first time, with a new trial to confirm holiday opening hours in New Zealand. Starting this week, the company says its AI-powered voice assistant will be calling up a "small number of local businesses" to ask about their opening hours during the country's upcoming Labour Day public holiday on October 28th. The information will be used to update the businesses' details on Google Maps and Search.
The functionality is much more limited than what's currently available in the US, where VentureBeat notes that the service is currently being tested to make reservations, mainly for restaurants, across 48 US states. A Google support page says that the functionality is currently available on phones with the Google Assistant app, as well as any devices that can access Search or Maps.
BUSINESSES CAN OPT-OUT FROM THE CALLS
The rollout has not been without its challenges. Many of the restaurants we spoke to earlier this year indicated that they were confused by the automated calls from Google, with some assuming that they were spam. Later that month, reports emerged that as many as a quarter of Duplex calls were actually being placed by human operators as the company attempted to obtain more data to train its AI.
In the context of these challenges, a limited international trial seems like a sensible choice. Duplex will be asking businesses in New Zealand for a fairly simple piece of information, and the results should give Google a good idea of how well its assistant is at talking to people in the country. Google says that Duplex's calls will disclose when the person at the receiving end is talking to an automated system, and that businesses can opt out of receiving calls if they wish.
Source: https://www.theverge.com/2019/10/22/20926460/google-duplex-zealand-labour-day-pilot-business-opening-hours
China's Tencent will seamlessly embed video ads directly into movies
It's quite common to see ads that interrupt your videos mid-stream on the web. However, Chinese tech giant Tencent is trying something different – embedding the ad into an object right within the video you're watching.
For instance, if an actor is holding a cup of coffee, you'll see an ad on the cup. Check out the mindblowing video below posted by Matthew Brannan,an analyst who focuses on Chinese companies.

Wow! Worth watching this. China's largest video platform #Tencentvideo (97M paying China subscribers) will begin inserting extra ads into movies/series that didn't exist in the original. #computervision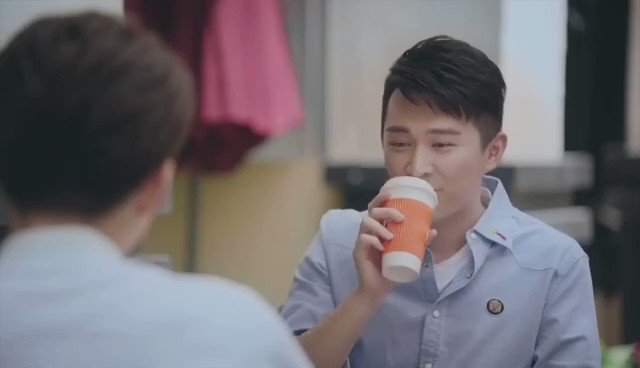 3,3573:29 PM – Oct 15, 2019Twitter Ads info and privacy2,082 people are talking about this
Tencent has partnered with a computer vision and AI company Mirriad to execute this project. The company says it will be able to deliver ads without interrupting the viewing experience.
For now, Tencent will test this out on its own video platform. However, if this experiment is successful, more video platforms might be eager to adopt the new tech. It's not clear at the moment if these ads are clickable. We've contacted Mirriad for more details, and we'll update the story if we hear back.
As Brennan rightly pointed out in a tweet, ad blockers will have a tough time catching and blocking these ads. Be prepared to see a lot of hidden brand partnerships in movies in the near future.
Source: https://thenextweb.com/apple/2019/10/16/chinas-tencent-will-seamlessly-embed-video-ads-directly-into-movies/