Introducing Pixelbook Go, a Chromebook laptop for people on a budget
Slim metal body, large touchpad, expansive 13.3-inch screen. Is it a MacBook Air? Or, a Surface Laptop? No, it's a Google Pixelbook.
Next to Google's newest Pixel 4 phones, Pixel Buds earbuds and Nest products at Google's fall hardware event, there's also a new made-by-Google Chromebook in town. It isn't a convertible tablet-hybrid or a snap-on-keyboard solution like last year's Pixel Slate. It's a laptop. Just a laptop. And maybe that's a good thing?
The Pixelbook Go is designed to be a lighter, better and more affordable Chrome laptop than the really good but really expensive Pixelbook Google made two years ago. The Go has a larger screen (13.3 inches), but it's lighter (2.4 pounds), shifting to a magnesium chassis. Google's product team took me through what's new, and why a more comfortable laptop experience was the most important goal this time around.
Pixel design touches
Besides being lighter, the Pixelbook Go promises to be better for typing on: A new keyboard is designed to feel better than the already pretty good Pixelbook keys, and quieter. The touchpad's larger, too. My eyes are immediately drawn to a funky, grippy pattern on the bottom of the Go, a signature design move that's supposed to help the laptop stay put on tables and be more easily held. It's a good-looking laptop. Much like the MacBook Air or the Microsoft Surface Laptop, it has a clean overall look.
The Pixel phonelike design of the Pixelbook Go is there too, especially in the colors. The black and "not pink" color variants match what Google's Pixel 3 phone came in last year. The curved and softer feel seems to fit the look, as well.
This is definitely the Chromebook I'd like to do work on, I think. But I tried "living on" the Pixelbook earlier this year and really appreciated it, too. Chromebooks are already really good at doing what they do. The limitations come down to being committed to Chrome and Google Play, and price.
A faster charge
Fast-charging through USB-C should offer a 2-hour boost in 20 minutes, which is more like what I'd expect from a phone. After suffering through used-up laptop batteries and waiting for a recharge, this sounds like a welcome change. The larger battery should last longer than those of previous Pixelbooks, too, 12 hours on a full charge according to Google.
Standard specs, no microSD card slot
The Pixelbook Go may start at $649, but its tiered pricing and specs sound a lot like what Google did last year with the Pixel Slate. Intel eighth-gen processor options include an M3, Core i5, and Core i7, with storage ranging from 64GB to 256GB and 8GB or 16GB of RAM. There's a 4K display upgrade, too, which also costs extra.
The base specs of a Core M3 processor, 64GB of storage and 8GB of RAM sound OK, but there's no microSD card slot, so storage space is fixed. I can live off 64GB on a Chromebook, but considering that these Chromebooks can access Android apps and the subscription Google Play Pass service, I'd prefer 128GB.
Google's Titan-C security chip, similar to what was in last year's Pixel Slate and a variant of the Titan M chip in last year's Pixel 3 phone, puts this Chromebook in the same security landscape as other recent Google products.
One more Chromebook in the Chromebook world
The Pixelbook Go will be sold alongside the older Pixelbook and last year's Pixel Slate, which aren't going anywhere, Google says. The Go is meant to be yet another option in Google's device portfolio. The laptop is more affordable, starting at $650, but its price can rapidly ramp up based on configuration. The $649 model has an eighth-gen Intel Core M3 processor, 8GB of RAM and 64GB of nonexpandable storage. There's a $1,399 model with 16GB of RAM, a 256GB SSD and a Core i7 processor. There's also a 4K display option (the default display is 1,920×1,080 pixels).
There are already plenty of less expensive Chromebooks out there already, though, many of which cost less and offer more flexibility and tablet transformation tricks. When I asked Google why the Pixelbook Go isn't cheaper, the Pixelbook team indicated that OEMs already do a fine job of filling that need. The Pixelbook Go is trying to be a great midrange laptop. At a $700-range price, it better be.
Source: https://www.cnet.com/news/google-pixelbook-go-chromebook-laptop-people-on-budget/
Samsung Galaxy S20, Galaxy S20+ names officially confirmed
Samsung is introducing a trio of Galaxy S flagships, and their S20 moniker was all but confirmed at this stage it's always nice to get official backing. Today two of the phones with code names SM-G980F/DS and SM-G985F/DS have been certified for use in Thailand by the local NBTC organization with the names Galaxy S20 and Galaxy S20+.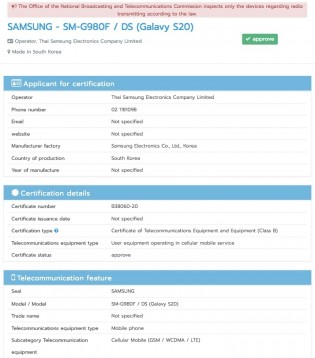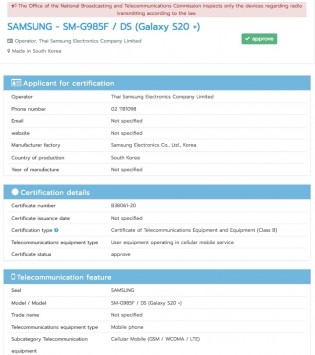 Samsung Galaxy S20 and Samsung Galaxy S20+ certifications
The model numbers are in line with previous flagships, and the letter F in the end usually is used for the international units that are not carrier-locked. The DS add-on means Dual-SIM, but not all phones come with the ability to host two cards simultaneously.
Interestingly enough, one of the phones is actually named Galavy S20, but that's clearly a typo. The devices are filed by Samsung Thailand, but the certification says they are manufactured in South Korea. Sadly, the NBTC does not reveal any actual specs, but we expect to see the Galaxy S20 and Galaxy S20+ with Infinity-O displays, 120 Hz refresh rate of the screen and redesigned camera setup.
Source:
https://www.gsmarena.com/samsung_galaxy_s20_galaxy_s20_monikers_confirmed_in_certification-news-41189.php
Honor introduces MagicWatch 2 Limited Edition with striking designs
We really liked Honor's MagicWatch 2 when we got a chance to review it. Now the Huawei subsidiary decided to spice it up some more with the release of MagicWatch 2 Limited Edition. It has colorful bands, bezels, and themes, designed by "a number of rising stars in the world of art and graphic design", as Honor puts it.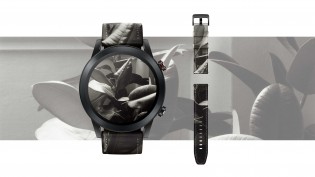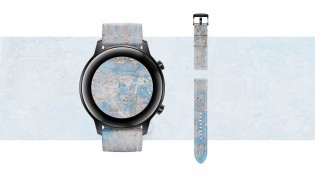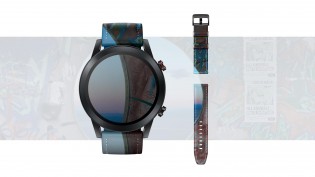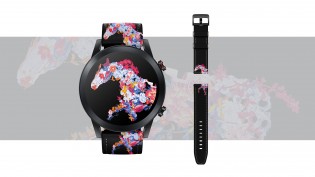 Ficus • Old Walls • One Day • Floral Horse
Up until now, there was a limited amount of watch faces in the Huawei Health app, but starting February 2020, 85 entirely new face designs will be available for download. Honor selected them from over 1,400 entries in the Honor Global Watch Face Design contest.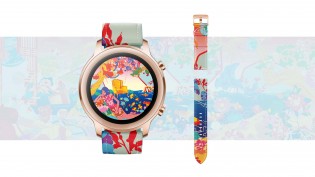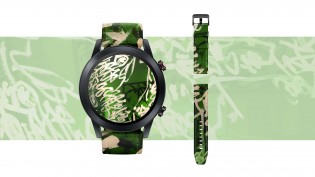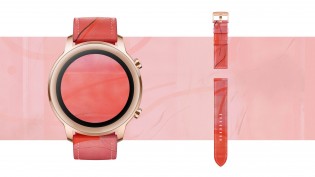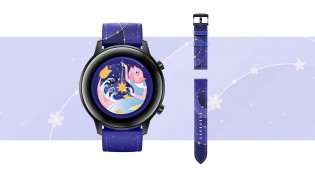 Shanghai Tang Cafe • Autumn Moon • Peach Blossom • Pencil Bryan
George Zhao, President of Honor, claimed the company is striving to be a fashion-forward technology brand. The MagicWatch 2 is supposed to "truly embody our bold, adventurous spirit with a range of stunning designs to suit every style and taste".
The designs are quite interesting, but there is no word when they will be available – right now you can purchase the 46mm MagicWatch 2 in Charcoal Black for £160, or for £10 less if you go for the 42mm option.
Source:
https://www.gsmarena.com/honor_introduces_magicwatch_2_limited_edition_with_striking_designs-news-41143.php
This is the cheapest 256GB smartphone that comes with 8GB RAM
We have found memories of the Elephone Soldier, a rugged smartphone that sported a rather unique analogue compass and a price point that earned it some top marks in reviews around the world.
Elephone now has a new flagship, the U3H, and although it may not have the same rugged credential as its sibling, it more than makes up for it elsewhere.
At $184.89 (about £142, AU$268) after using an exclusive couponat AliExpress, the Elephone U3H is the cheapest smartphone that combines 256GB storage with 8GB of system memory, as much as some flagship laptops on the market.
You can bag yourself an Elephone U3H for a rock-bottom price of just under $185, which includes free delivery and a $6 new user discount. This is an mid-range smartphone running Android 9.0 (upgradable to 10), with 8GB of RAM, a 48-megapixel camera, 256GB onboard storage and a massive 6.6-inch, 3.7-megapixel screen.
Elephone U3H
There's also two rear cameras including a 48-megapixel one from Sony, the IMX586, a rather big 6.53-inch FHD+ display and a not-so-small 3,500mAh battery.
Add NFC and wireless charging and you get a device that, on paper, is difficult to beat if storage is what you're after. It currently rocks Android 9.0 but the manufacturer has confirmed that it will get Android 10 in a few weeks.
As a disclaimer, buying from Chinese retailers like Aliexpress means that you may have to wait a long time to get your item, up to two months.
There's also a slim chance of getting stung by extra charges and products from China may not be 100% compatible with local voltage or mobile network bands, with returns often a pain to complete.
Source:
https://www.techradar.com/in/news/this-is-the-cheapest-256gb-smartphone-that-comes-with-8gb-ram