This room-sized LED egg captures amazing 3D models of the people inside it
Capturing human performances in high-definition 3D is a complicated proposition, and among the many challenges is getting the lighting right. This impressive new project from Google researchers puts the subject in the center of what can only be described as an prismatic LED egg, but the resulting 3D models are remarkable — and more importantly, relightable.
What's called volumetric capture uses multiple cameras in a 360-degree setup to capture what can look like a photorealistic representation of a subject, including all the little details like clothing deformation, hair movement, and so on. It has two serious weaknesses: First, it's more like a 3D movie than a model, since you can't pose the person or change their attributes or clothing; The second is an extension of the first, in that you can't change the way the person is lit — whatever lighting they had when you captured them, that's what you get.
"The Relightables" is an attempt by a team at Google AI to address this second issue, since the first is pretty much baked in. Their system not only produces a highly detailed 3D model of a person in motion, but allows that model to be lit realistically by virtual light sources, making it possible to place it in games, movies, and other situations where lighting can change.
Images from the Google AI paper that show the capture process and resulting 3D model alone and in a lighted virtual environment.
It's all thanks to the aforementioned prismatic egg (and a couple lines of code, of course). The egg is lined with 331 LED lights that can produce any color, and as the person is being captured, those LEDs shift in a special structured pattern that produces a lighting-agnostic model.
The resulting models can be placed in any virtual environment and will reflect not the lighting they were captured in but the lighting of that little world. The examples in the video below aren't exactly Hollywood-level quality, but you can see the general idea of what they're going for.
The limitations of volumetric capture make it unsuitable for many uses in film, but being relightable brings these performances a lot closer to ordinary 3D models than they were before. Of course, you still have to do all your acting inside a giant egg.
"The Relightables" will be presented by the team at SIGGRAPH Asia.
Source: https://techcrunch.com/2019/11/18/this-room-sized-led-egg-captures-amazing-3d-models-of-the-people-inside-it/
Google Maps for iOS gets Incognito Mode
You no longer need an Android phone if you want to keep your Google Maps activity (mostly) private. Google is rolling out Incognito Mode to iOS users as of today, giving you the same ability to search for and navigate to locations without leaving records behind on your account or Location History. Again, this won't affect Assistant queries or prevent outsiders from theoretically snooping on your Google Maps traffic — this is mainly so that Google (and anyone with access to your phone) won't know what you've been looking for.
Android users are getting an additional privacy control of their own. There will soon be a bulk delete option for your Timeline so that you can quickly remove a group of places you've visited without venturing into Maps' settings and specifying date ranges. This could be particularly helpful if you've been looking for gifts and would rather not spoil the surprise when your partner borrows your phone. The feature will miss the holidays with its January rollout, but hey — it'll be ready for next year.
Source:
https://www.engadget.com/2019/12/09/google-maps-incognito-mode-ios/
Google now wants users to chat within Google Photos app
Yesterday, we wrote about how you can now upload your Facebook photos and videos to Google Photos. Today, Google announced another feature that adds even more functionality to its photo management service — the ability to chat within the Google Photos app.
When users share a photo or video within Google Photos, they can now add them to an ongoing conversation in the app where they can easily like and comment on them. Users can even save photos and videos from these conversations to their own gallery without any loss in image quality.
No, this feature is not designed to replace your existing chat apps, and all conversations are private. This just adds a subtle usability tweak to the app and encourages users to share photos with close family and friends more often.
This Google Photos chat feature is gradually rolling out over the next week, and it will work across Android, iOS, and web apps.
Source:
https://www.androidauthority.com/google-photos-chat-1062403/
How to put lyrics on your Instagram story along with a snippet of a song
You can share up to 15 seconds of your favorite songs and put the lyrics on your Instagram story for your followers to enjoy for the next 24 hours.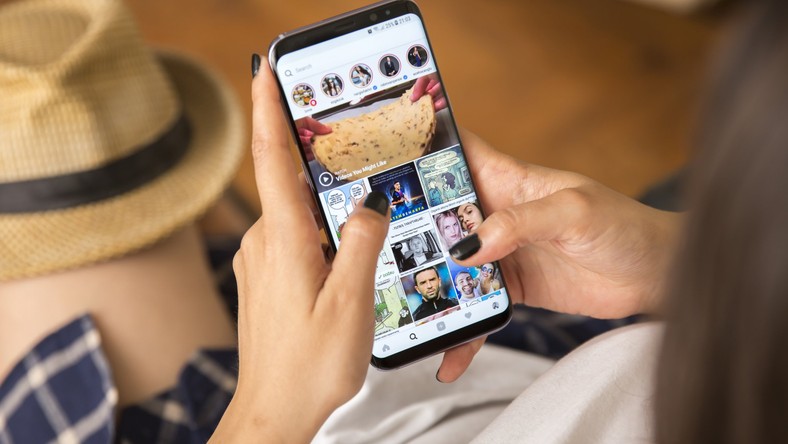 After you've added a photo or video to your Instagram story, swipe up on the screen and select "Music" to add a particular song and its lyrics, which you can customize the display of.
Since 2016, Instagram has allowed users the option to create Instagram stories and share them for 24 hours with followers, similar to Snapchat. Instagram stories also allow users to create polls and share music from various platforms, such as SoundCloud and Spotify .
However, earlier this year, Instagram announced that users can now add the lyrics to their favorite songs to their Instagram story as well. Here's how to do it.
How to put lyrics on your Instagram story
1. Launch the Instagram app on your iPhone or Android phone.
2. On the home screen of Instagram, click your profile picture in the top-left corner to add (or create) an Instagram story.
3. Add a picture (or video) you want to feature with the music lyrics.
4. Before you publish the story, swipe up and select "Music." If you do not see it on your screen, tap on the search bar and type "Music.
How to put lyrics on Instagram storyTaylor Lyles/Business Insider
5. Select a song you wish to add the lyrics from to your Instagram story. You can scroll through the songs suggested to you, or tap the search bar and search for a song.
How to put lyrics on Instagram storyTaylor Lyles/Business Insider
6. After you select the song, choose a snippet of the song and the corresponding lyrics will appear. You can feature up to 15 seconds of the song and the lyrics from the timestamp will appear on the screen.
For songs that have lyrics available, you'll have four different lyric-formatting options to choose from by tapping any of the available "A" icons.
7. After you select the snippet of the song, press "Done" in the top right-hand corner of the screen and proceed to position or resize the lyrics as you'd like, then upload the story.
Source:
https://www.pulse.ng/bi/tech/how-to-put-lyrics-on-your-instagram-story-along-with-a-snippet-of-a-song/eq58hdq