Apple to introduce iPhone with smaller notch in 2020
In 2017, Apple introduced the iPhone X which brought about a new design language to the smartphone market. Since then, almost all smartphone manufacturers have taken design cues from Apple to implement an all-screen design along with a notch at the top. Also, the design is now almost three years old with the iPhone 11 being the third phone to use the recycled design.

All eyes are on 2020, the year when Apple is expected to introduce an iPhone with a new design. Some rumours point to the return of the industrial design of the iPhone 4 with the chamfered edges that people loved. However, it's pretty clear that next year's iPhone will sport a much smaller notch compared to the humongous bar on the iPhone 11.

Honey, I shrunk the notch!
It's also possible that Apple decides to stick to the same notch as of the iPhone 11 but its a clear move as the company would have figured out a way to pack the same or powerful components in a smaller package. We have heard from multiple sources regarding the same which seems to confirm the new change.

2019 has been a year where Apple listened to its users and its critiques to bring about changes that actually matter and improve the user experience. The 2019 iPhones are thicker and heavier as they pack larger batteries which improve the iPhone's battery life marginally compared to the previous generation models. The 16" MacBook Pro is also thicker and heavier while packing a larger battery and a traditional keyboard mechanism which is much more reliable compared to the butterfly keyboard found on the 2015-2019 MacBooks.

Thicc is the new cool
If Apple continues to improvise by listening to its biggest critiques, then we expect the company to introduce the next iPhone with a USB-C port instead of the proprietary Lightning port.
A new Half-Life game is in development, Valve confirms
We had heard whispers, and it turns out the rumors were true – game developer Valve is set to release Half-Life: Alyx.
In a tweet from the official Valve Twitter account, the company described the upcoming release as its "flagship VR game".

We're excited to unveil Half-Life: Alyx, our flagship VR game, this Thursday at 10am Pacific Time.

Can't wait to share it with all of you!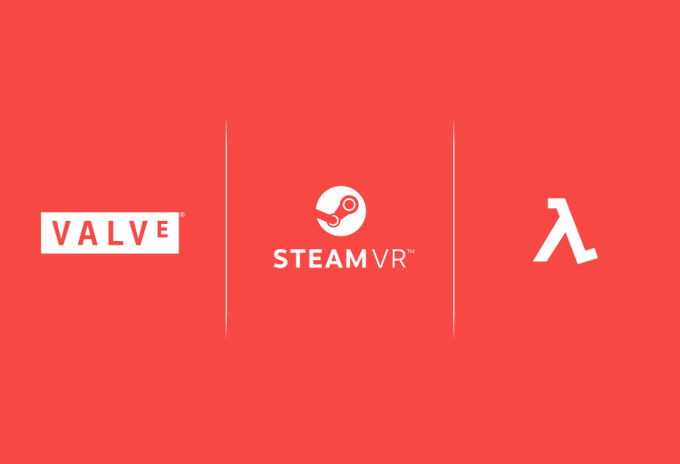 92.1K12:12 AM – Nov 19, 2019Twitter Ads info and privacy38.6K people are talking about this
So far, information about the new game is scant, but Valve will unveil further details about Half-Life: Alyx this Thursday, November 21 at 10am PT (6pm GMT / Friday, November 22 at 5am AEDT).
Those familiar with the Half-Life series may recognize the name Alyx from the game's universe.
Alyx Vance is a young woman and prominent character who first appeared in Half-Life 2, where she was a major player in the human resistance against the Combine – and a close friend of the game's main protagonist, Gordon Freeman.
Talk of a new Half-Life title kicked off when an alleged interview transcript between Valve executives was leaked online.
A quote from the leaked transcript credits a 'Geoff' – believed to be games broadcaster Geoff Keighley – as stating: "March 2020, 'Half-Life: Alyx' comin' out."
The same transcript also suggested the VR game would be revealed at The Game Awards on December 12 – however Valve's new tweet suggests it may be unveiled much sooner than anticipated.
The announcement of a 'flagship' VR game follows Valve's release of its own dedicated VR headset – the Valve Index – earlier this year.
When the Index was first announced, the company stated it would be releasing a flagship VR game before the end of the year – and it certainly seems like Half-Life: Alyx is it. Whatever the case, we'll know more this Thursday.
Source: https://www.techradar.com/news/a-new-half-life-game-is-in-development-valve-confirms
IPhone 12 Coming Soon? Apple Might Release 'Most Dramatic Designs'
New phone, who this?
We are still reveling in Apple's latest releases – iPhone 11, pro and pro max – and next thing, we hear there's a 12 series already in the works! What a time to be alive!
There have been so many rumours about Apple's iPhone designs for every time a new model is about to be launched but, over at 9to5Mac, experts have a little information on what we should expect.
Experts at 9t05Mac say the notch-free design shown in a previously released render of the 2020 Apple models is unlikely to show something that will come to fruition. The latest take, however, moves us into far more feasible territory.
According to reports from supply chain analyst Ming-Chi Kuo and PhoneArena-crafted renders, we can possibly expect to get a design update that leans into slab-like territory that should be familiar to those who recall the harder aesthetic choices that defined the iPhone 4 era.
These predictions also include the possibility of smaller notches and a quad-camera aesthetic (to accommodate the rumored implementation of a Time-of-Flight camera), which, according to CNET, could theoretically be used as an assist piece in AR mapping and/or the addition of Portrait Mode when shooting video.
Source: https://guardian.ng/life/iphone-12-coming-soon-apple-might-release-most-dramatic-designs/
Apple is quietly working on the perfect iPhone
iPhone owners know that Apple only refreshes the handset's design every once in a while, usually when it has something significant to say, design-wise. But, if you've been following the iPhone from the start, you probably realized that all the changes Apple made to the iPhone over the years, from the first model all the way to the iPhone X, are baby steps that Apple has been taking towards delivering the perfect iPhone design.
The iPhone X is the latest major design refresh, of course, which Apple used for the iPhone XS and iPhone 11. Come next year, we're going to get a brand new design, one that's said to be inspired by the iPhone 4, and a design that should get us even closer to the perfect all-screen iPhone. And Apple is quietly working on bringing that ideal design to life, a new discovery shows.
The iPhone X is a design compromise that Apple had to make and then stick to. The phone features the best screen-to-body ratio Apple could come up with without sacrificing the front-facing camera experience in any way, and without ditching the sophisticated 3D face recognition system that is Face ID.
Apple's rivals made similar compromises, including hole-punch displays, slide-up cameras, and rear-facing secondary screens. But all of these companies, Apple included, are working on technologies that will let them create true all-screen phones. These devices will feature sensors and cameras under the display, and have no physical buttons. Oppo has already demoed an under-display camera, and Huawei launched a phone with a waterfall display.
Image Source: Mesut Designs
Apple usually doesn't announce tech advances that aren't ready for the market, with the AirPower wireless charger being a rare exception. But the company's various patents do reveal clues as to what types of innovations it's working on. A well-known patent describing an iPhone with a wraparound display was published all the way back in 2013, prompting speculation at the time, and in the years that followed, that Apple would make such a phone (see the concept image above).
When that patent emerged, Apple had yet to launch the iPhone 6, which was the first iPhone to feature displays similar to what was already available on Android. The iPhone 6 also featured the kind of design upgrade that got Apple closer to making an all-screen iPhone. It's almost 2020, and the iPhone 12 doesn't look like it'll get such a design, for the time being. The phone is rumored to have a smaller Face ID notch than its predecessors, in addition to iPhone 4-like lines, although we're likely still months away from knowing the final design.
But Apple updated its work on smartphones with wraparound displays with new patent documentation titled Electronic Device with Wrap Around Display (via Business Insider). The patent application, published late last month, was filed on July 3rd, and features imagery we've seen before in previous related patents:
Image Source: Apple Inc. via USPTO
The documentation notes that the display would form a "continuous loop around a periphery of the electronic device," and that it would use "facial tracking software," to determine the orientation of the user. The latter claim indicates the device would have 3D cameras on both sides, and while the drawings suggest the selfie cameras would have the same design as before, it's very likely they'd actually be placed under the screen. A wraparound display with large top and bottom bezels isn't likely something Apple would do.
The illustration above also indicates that virtual buttons would be placed on the sides of the screen rather than physical ones. The fact that Apple filed a new patent for its wraparound iPhone doesn't guarantee that Apple will actually make such a device. But it shows that Apple hasn't given up on the idea of making the ultimate iPhone.
Source: https://bgr.com/2019/11/04/iphone-12-release-date-far-away-wraparound-iphone-design-resurfaces/