MediaTek Dimensity 800 5G SoC unveiled for mid-range smartphones
MediaTek recently announced its high-end Dimensity 1000 5G chipset for the premium smartphones and now the company has unveiled its new chipset in the same series for the mid-range devices — MediaTek Dimensity 800.
This new 5G-enabled chipset from the company will take on the likes of Qualcomm Snapdragon 765 platform and is expected to make its way to the smartphones in the second quarter of next year.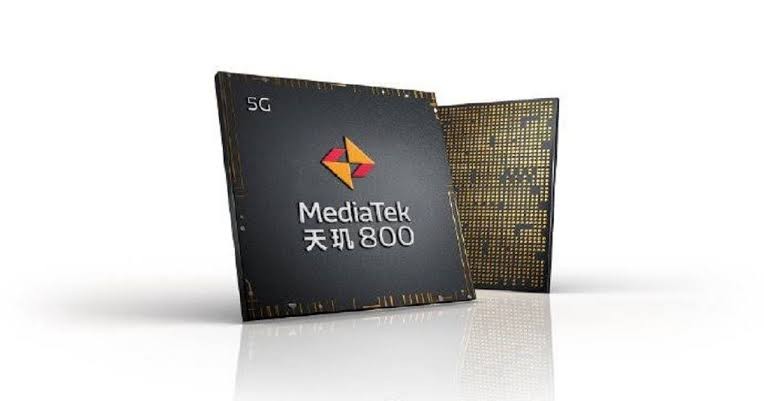 While the company has revealed this new chipset, the company is yet to reveal any of the tech specs of the Dimensity 800 SoC, including the die size, the CPU/ GPU core architectures, clock speeds and the 5G modem.
The company is likely to reveal more details in Q1 2020 when the chipset will be officially released for the global market. However, leaks reveal that the MediaTek Dimensity 800 will bear the model number MT6873, which was first spotted online last month.
It is said to come with the in-house Helio M70 5G modem and an octa-core CPU comprising of two heavy-duty Cortex A76 cores and six power-efficient Cortex-A50 cores. The chip is rumored to enter commercial production in Q2 2020, which lines up nicely with news that devices powered by the new chip will launch by the middle of next year.
Source:
https://www.mobigyaan.com/mediatek-dimensity-800-5g-chipset
Android 10 Go is a faster and more secure update to Google's lightweight OS
Google has detailed its latest version of Android Go, its lightweight operating system meant for low-powered devices with less than 1.5GB of RAM. With Android 10 (Go Edition), Google says it has improved the operating system's speed and security. App switching is now faster and more memory efficient, and apps should launch 10 percent faster than they did on the last version of the OS.
Android 10 Go also sees the introduction of Adiantum, the new encryption standard meant for low-powered devices that Google first announced earlier this year. Google previously said that Adiantum is five times faster than Android's typical AES encryption on low-powered devices, and doesn't require specialized hardware to run, making strong encryption on cheaper devices much more feasible.
Since its introduction in 2018, Google says that there have been 1,600 Android Go devices released by 500 manufacturers across more than 180 countries. The operating system can be found in around 80 percent of new entry-level Android phones according to Google, which makes it a very important OS for anyone who can't afford, or doesn't want, to spend more money than they need to on a smartphone.
Google expects the first devices running Android 10 (Go Edition) to start releasing later this fall.
Source: https://www.theverge.com/2019/9/26/20884887/android-10-go-edition-google-low-powered-devices-speed-security-app-switching-launching-adiantum
A List Of All Android Phones That Are Running On Google's Android 10 Right Now
Unlike iOS, Android is riddled with the problem of fragmentation. Hence, even after Google announces the next stable iteration of Android, it takes most OEMs months to come out with a stable update for their crop of devices. Android 10, the latest iteration of the world's most popular smartphone operating system, was officially unveiled on September 3.
The Android 10 update was a significant upgrade in that it focused on privacy and other finer details that make up for a much more robust, and secure experience. Some important updates include an all-new dark mode, support for foldable phones, new gesture navigations and live captions.
Enlisted below are the phones that have either received stable Android 10 updates or open betas based on stable Android 10.
Google Pixel Series
This was a no-brainer. Coming from the house of the company that owns Android, the Pixel series of phones are the first phones to get new software updates. Starting from September 3, stable Android 10 has been rolled out to all Pixel phones: Google Pixel, Google Pixel XL, Google Pixel 2, Google Pixel 2XL, Google Pixel 3, Google Pixel 3XL, Google Pixel 3a, and Google Pixel 3a XL.
Essential Phone
This phone, made by the company founded by the father of Android (Andy Rubin), was the first phone apart from the Pixel series to receive the stable Android 10 update. The Essential Phone is the only smartphone that has stepped out of the company's stable and is famously known as the first mainstream phone to have a notch. Essential Phone has had a great record in terms of delivering software and security updates (probably because there's only one phone they ever had to care about).
OnePlus 7/ OnePlus 7 Pro
OnePlus has been one of the few OEMs that have had a good track record in terms of delivering updates inspite of having a relatively bigger portfolio of phones. On the day of the announcement of stable Android 10, OnePlus also announced its open betas for the OnePlus 7 and the OnePlus 7 Pro. If you own either, you can simply head to the blog post and copy the Android 10 ROM to your phone for a local system upgrade. Upgrading to the Open Beta based on Android 10 won't erase any data but we'd still recommend you take a backup just in case anything goes wrong.
4. Redmi K20 Pro
This is by far the most interesting update of all. Redmi, that is known to take its own sweet time to deliver Android updates (because of highly customized MIUI), was one of the first OEMs to announce a beta based on stable Android 10. Owners of Redmi K20 Pro had chance until September 8 to try their hands on a stable Android 10 update. A new report suggests that the final update will roll out to all Redmi K20 Pro owners in October, which is still pretty commendable.
As mentioned above, these are phones that either run stable Android 10 or open betas based on stable Android 10. If you're interested in checking if an official beta's available for your phone or not, you can head here to do so.
Source: https://in.mashable.com/tech/6790/a-list-of-all-android-phones-that-are-running-on-googles-android-10-right-now
Android 10 reportedly rolling out to Pixel phones on Sept. 3
The release of the next generation of Android may be at hand. Google is expected to release Android 10 on Tuesday, according to a carrier support page spotted by 9to5Google.
The new operating system is scheduled to roll out to all Pixel phones, according to a page posted by Canadian carrier Rogers Communications, 9to5Google reported. The Rogers support page listed Sept. 3 as the launch date of "Q OS" for the Google Pixel, Pixel XL, Pixel 2, Pixel 2 XL, Pixel 3, Pixel 3a and Pixel 3a XL.
The mention of update has since been removed from the support page, but a support page at Canadian carrier Telus also lists Tuesday as the release of "Android Q."
Google and Rogers didn't didn't immediately respond to requests for comment.
Google released the first preview version of the software in March and demoed more features at its annual I/O developer conference in May.
The company announced in August that the next generation of its mobile operating system — previously called Android Q — will be known as Android 10. No date was given at the time for when the new software would be made available.
One of Google's key selling points for Android 10 is a new approach to keeping personal information private. The new privacy features come in the form of more granular location controls and a dedicated privacy section in the settings app.
Source: https://www.cnet.com/news/android-10-reportedly-rolling-out-to-pixel-phones-on-sept-3/