Apple highlights privacy in new services in jab at rivals
Apple says its services respect your digital boundaries — and it wants you to know it.
The company took several opportunities Monday to emphasize user privacy — and indirectly take a jab at rivals — at its splashy, celebrity-laden event in Cupertino, California.
Apple announced a new streaming TV service, a paid subscription level for its news app, a video game service and an Apple-branded credit card, as it tries to push its services businesses to make up for a decline in sales of the iPhone.
The new services will pit Apple against the likes of Google and Facebook in news, and Amazon and Netflix in streaming video. But unlike many of its competitors, Apple said it won't use your news preferences and spending history to sell advertising.
Facebook, Google and other tech companies have come under fire for the amount of data they collect on users to sell advertising. Apple has largely escaped this backlash and has sought to set itself apart by emphasizing its privacy safeguards. Apple has been able to do so because the bulk of its business is in hardware, namely iPhones.
Apple wants to reassure customers that it's still committed to privacy with the new push on services.
It's a way for Apple to remind people that the company is more consumer-friendly than many of its competitors, said eMarketer analyst Paul Verna. He said the strategy is especially important because Apple is a late entrant to the streaming market.
"It doesn't surprise me that they hit that pretty hard," he said. "Apple has always been different from their competitors in that they are not very advertising-centric."
Apple News Plus, which charges $10 a month for articles from some magazines and newspapers, will make article recommendations within the app. Apple said it will not send information about what you read to its servers.
Though publishers will be paid based on how many people read, Apple says data will be collected in such a way that it won't know who read what, just what total time is spent on different stories.
Similarly with its credit card, Apple will store purchase information on devices that the card is tied to. The company said it won't send that information to its servers or sell it to third-party companies for marketing and advertising.
"Apple doesn't know where a customer shopped, what they bought or how much they paid," the company promised in announcing its new credit card, the Apple Card.
The paid gaming and TV streaming services will be ad-free, Apple pledged.
Games won't be able to collect data or track how people play without getting consent, though Apple didn't elaborate on what getting consent entails.
Apple also said its TV service will not share user's personal information with anyone.
POWERBEATS PRO: APPLE'S OWN AIRPODS COMPETITOR TO OPEN PRE-ORDERS, BEATS ANNOUNCES
A release date for the UK and other countries is yet to be announced
Beats's competitor to the AirPods, the PowerBeats Pro, is about to go on sale.
The new completely wireless earphones will open for pre-orders on the morning of 3 May, and arrive in stores a week later, said parent company Apple. But that availability is only for the black version, with the other three colours expected later this summer.
The new Beats include all of the same technology in Apple's own AirPods. But it also includes what is said to be improved sound, at a slightly higher price.
The PowerBeats Pro are being released with a vast marketing campaign, which includes many of the world's top sporting stars.
In the US, the earphones will cost $249.95, Apple said.
In the UK, they will cost £219.95, according to Apple's website. That listing does not include a pre-order or release date.
It's still not clear whether the UK version of the earphones will be released on the same schedule as the US version, with both the Apple and Beats websites not yet offering any details or the option to pre-order. It's likely that they will be roughly similar, however, with Beats saying when the headphones were announced that they would be launched in the UK and more than 20 other countries as well as in the US.
The new PowerBeats Pro includes the same H1 chip that arrived in the latest version of the AirPods last month. With it comes the same connectivity, allowing the earphones to talk to each other for entirely wireless operation as well as letting them easily connect to any Apple device that is associated with the same Apple ID.
The updated version of the chip also brought always-on Hey Siri, a better Bluetooth connection and improved battery life.
Early hands-on sessions have suggested that the PowerBeats Pro do have better and louder sound than the AirPods, as well as improved battery life. But they also come in a larger case than Apple's own version, and lack the wireless charging that arrived with the refreshed AirPods.
Source: https://www.independent.co.uk/life-style/gadgets-and-tech/news/powerbeats-pro-apple-airpods-alternative-beats-wireless-earphones-a8891876.html
Nintendo denies rumors of a new Switch coming at E3
Nintendo has denied reports that it's planning to announce a new Nintendo Switch console at this year's E3 in June, reports Bloomberg.
"As a general rule, we're always working on new hardware and we will announce it when we are able to sell it," the company's CEO Shuntaro Furukawa said during today's earnings call, "but we have no plans to announce that at this year's E3 in June." The big E3 gaming event is scheduled to begin on June 11th.
There have been multiple recent reports that Nintendo is planning on releasing as many as two new Switch consoles this year, one of which is expected to be a cheaper version.
Just yesterday, Bloomberg reported that the company could release this cheaper model as early as this June. While this could technically still happen without an announcement at E3, it seems unlikely given today's statements.
Source: https://www.today.ng/technology/mobile/nintendo-denies-rumors-switch-coming-215607
Asus Zenfone 6 goes through FCC, schematic shows dual camera
The Asus Zenfone 6 has received its FCC certification, which reveals some details about the upcoming device. One of the documents mentions the SM8150 baseband processor – that's the Snapdragon 855 chipset.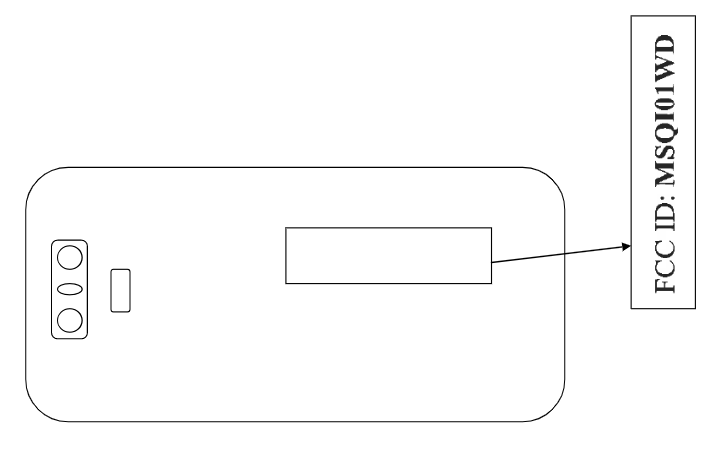 This comes from the FCC label, which will be placed on the back, as shown in this helpful schematic. It looks like the phone will have a dual camera (according to rumors, one of the sensors will have 48MP resolution) as well as a traditional fingerprint reader.
The label also reveals the fast charging support – 18W, same as the Zenfone 5z from last year. Notice that there are two IMEI numbers, meaning this is a dual SIM device.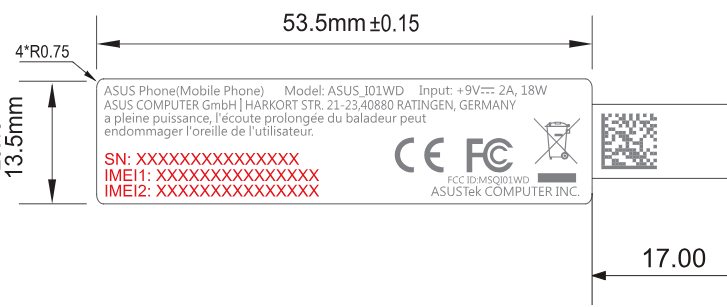 The Asus Zenfone 6 will be unveiled a month from now on May 16. AnTuTu showed a 1080p+ screen, 6GB of RAM and 128GB storage, plus the S855 chipset, of course, which will run Android 9 Pie.
A version of the phone may have an unusual dual slider design