CIO Challenge: Transforming the organization to leverage disruptive technologies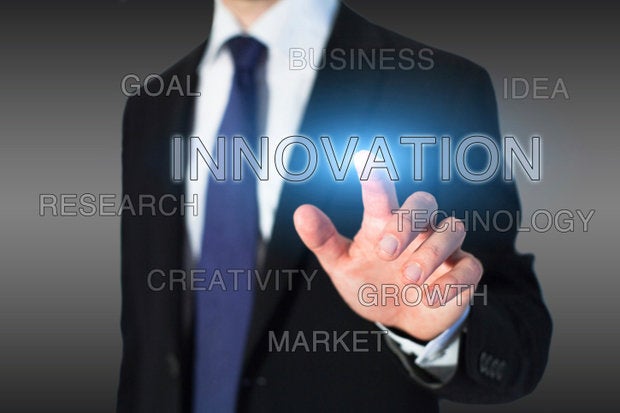 The pressure on CIOs to deliver innovative solutions that enable their stakeholders to compete better is driving many to redefine their operating models. In my view, before implementing major changes, CIOs must address three main issues: growing demand for their services, continued security concerns and a lack of governance in some organizations. Let me elaborate.
Demand
Customer demand has increased significantly as organizations see IT and specifically the use of disruptive technologies as a competitive weapon. Organizations, for example, want their employees to gain greater insights rapidly through technology such as a mobile data and analytics application.
Security
The threat of cyber-attacks is always present and the probability seems to grow daily, as the rapid adoption of new technologies brings a host of new challenges that include integration and security risks. In addition, the risk of an attack increases as organizations implement BYOD and mobile strategies for employees and customers.
Governance
Adopting new technologies without policies that govern their use can lead to misuse. For example, as the use of social media becomes the norm in many organizations, the need for a governance structure and social media policy grows. The availability of consumer-based tools and services enable employees to go around companies' policies and procedures, and corporate firewalls.
Given these challenges, what can CIOs do to minimize the risk and maximize the benefit of emerging, disruptive technologies?
Test to best leverage the disruptive technologies. Experiment with technologies, test options on a small scale and use the learnings to develop a broader strategy. Lay out the strategic priorities in a road map for critical technologies and investments, RIOs and outcomes – yet be flexible and willing to move rapidly to capture evolving technology opportunities. A mobile-first strategy is an important component of any strategy. Next, CIOs should ensure the strategic blueprint has the approval of senior management and the board.
Invest in people and innovation. With an approved plan in-hand, the hard work begins – execution and oversight. This starts with investing in talent and having the right people at all levels, particularly those charged with application development, mobility, and security. It's also important to create an innovative culture that includes efficient development and testing of new technologies and ideas. New technologies like 3D printing, the Internet of Things (IoT) and artificial intelligence are opening the doors to greater monetization opportunities. If today's IT organizations are aligned to the business strategy, have the right people, plans, and funding in place, they can enable the organization to capitalize on the value of these emerging opportunities.
Determine risk tolerance for balanced governance. A well-defined structure and understanding of the organization's risk tolerance places the organization in a position to successfully implement the strategy. Have an overarching governance process balancing technology and innovation, risk and ROI to ensure that CIO and IT organization are working in an environment that enables their success. Align the IT governance structure with the technology roadmap to make certain the right programs are established, especially with today's social tools.
CIOs traditionally have seen stability, consistency, and uptime as the cornerstones of a secure and effective IT organization. However, new technology and the emergence of bring your own devices (BYOD), among other disruptions, have changed all that.
KPMG surveys and conversations with company CIOs reveal a wide spread of technologies driving disruption today. [Disclosure: I am employed by KPMG.] As the Cloud computing business model continues to spur business transformation, the next wave of benefits will include incremental knowledge and data for verticals, customers, employees and suppliers that will provide new insight and predictability to for better decision-making. Mobile will continue to be an enabling technology that can increase the impact and benefit of emerging technologies and applications. Data and analytics is driving incremental business value. We expect adoption and investment in data and analytics capabilities to continue and grow quickly. IoT, artificial intelligence and robotics are emerging to leverage new opportunities. 3D printing presents opportunities to disrupt existing models ranging from manufacturing to healthcare.
CIOs are in a unique position to enable their companies to take the right steps to navigate and leverage disruptive technologies. Their ability to align IT with the broader business strategy will play a pivotal role in the long-term growth of the company. The organizations that can turn disruption into a business opportunity and quickly execute a strategy will be in better position to succeed. Those that can't could spend a lot of time trying to catch-up, and some may never do so.
source:http://www.cio.com/article/2961061/it-strategy/cio-challenge-transforming-the-organization-to-leverage-disruptive-technologies.html#sf11829814
Apple reportedly acquires VR startup 'Spaces'
Apple has now acquired another startup, Spaces, which has a team specialized in virtual reality technologies (VR). The acquisition was announced today by a Protocol report citing its own sources.
Spaces was created in 2016 by DreamWorks Animation veterans, and the startup has been developing VR products since then, including a Zoom add-on that allowed users to hold virtual reality video conferencing using animated avatars.
The company discontinued all its services last week without further details. The official Spaces website just mentions that the startup is now "heading in a new direction."
Thank you to our users and partners who participated in our awesome VR video conferencing product and the many people who enjoyed our VR location-based entertainment attractions found at theme parks, theaters, and more.
According to the Protocol report, both Apple and Spaces did not immediately respond to a request for a comment on the acquisition. The price paid by Apple on the Spaces startup is also unknown.
While it's not certain that the team behind Spaces will join any VR related project at Apple, rumors suggest that Apple is working on AR and VR headsets for 2021 and 2022. Bloomberg says the headset will reportedly feature high-resolution displays and a "cinematic speaker system," which should make it difficult for the user to notice the differences between real life and the virtual reality experiences the headset will provide.
As Apple continues to invest in its ARKit and new features such as the LiDAR scanner in the new 2020 iPad Pro, it's plausible to expect that all of these technologies will be merged into a new product to offer advanced augmented and virtual reality capabilities.
Source: https://9to5mac.com/2020/08/24/apple-reportedly-acquires-vr-startup-spaces/
Huawei Suddenly Strikes At Google With New 'Fight' To Beat Android
"The world has been suffering for a long time," rotating Huawei chairman Guo Ping told employees during a pep talk this week, referring to the lock Google has on the Android ecosystem. And so ended the executive silence on President Trump's latest salvo, cutting Huawei's access to the chipsets powering its flagship smartphones. Guo admitted the new sanctions would "cause certain difficulties… especially for high-end mobile phones," but assured employees that "I believe we can solve them."
The focus of Guo's remarks was Huawei's answer to the loss of Google from those mobile phones. Its alternative has been in the works since last year—part HarmonyOS operating system that can run across phones and other smart devices, but mostly the HMS replacement for Google Mobile Services, the apps and underlying services that drive the Android ecosystem. Huawei now has 600 million users on its ecosystem. This is a change that impacts all of those who stay with the brand.
"The world is also looking forward to a new open system," Guo said. "And since Huawei helped Android to succeed, why not make our own system successful?" The devil's very much in the detail here. HMS may be bigger, brighter and bolder, as Huawei claims, but the timing of its full HarmonyOS deployment on a smartphone remains unclear. Reports that this would happen by the end of this calendar year, perhaps as soon as with the launch of the imminent Mate 40, have been denied.
"HMS must have a 'Foolish Old Man Moving Mountain Spirit'," Guo said to rally his audience, "no matter how high the mountain is, dig an inch or less, persist and fight for a long time, we will definitely succeed."
There is nothing especially new in these bullish HMS remarks. What is new, though, is the idea that anything can still be on track despite the admission from the company that its stockpiled custom chipsets will only see it through the launch of the Mate 40, with analysis assuming depletion early-ish next year. And right now there is no Plan-B, given that Trump has cut access to third-party alternatives.
"Don't waste an opportunity in a crisis," Guo Ping said of the latest U.S. attack, telling his audience that Huawei will invest heavily in HiSilicon to overcome the impact of the U.S. ban, albeit that will take time. "HiSilicon will grow stronger in several years," he said, suggesting that the U.S. had created a situation that would ultimately work in Huawei's favour, as long as everyone seized upon it.
Guo described the company's decision to launch HMS as "brave," and that "it was not an easy decision for us, as a smartphone company, to develop our own Huawei Mobile Services ecosystem. It's very difficult and very challenging. But we delivered a better-than-expected script for the first year."
Huawei has maintained throughout its time on the U.S. blacklist that it wants nothing more than a return to normal—where normal is Google restored to its new devices. But the longer this situation continues, the more one can assume Huawei isn't going to backtrack on HMS, not given that it secures a future for the company's smartphones that's not reliant on U.S. tech.
Until now, Huawei execs have been notably diplomatic over the loss of Google and their preference being to restore the relationship between the two organizations. That's why these comments are so remarkable—it's a surprisingly hard stance with surprisingly emotive language to take over Google and the competitive landscape that may now emerge.
As hard as replacing Google is—and many analysts suggest it is near impossible, the chipset issue is much worse. But Huawei looks intent on playing a long-game, with the balance sheet to do so. As reported by China's state-controlled Global Times, Guo "compared cultivating HMS as a protracted war that Huawei is destined to win in the end," telling his audience (and Google) that "it's plausible to have two systems in a world. And Huawei will be able to survive and take the lead even in an extremely hostile environment."
Source: https://www.forbes.com/sites/zakdoffman/2020/09/06/huawei-premium-smartphone-replace-apple-iphone-samsung-galaxy-trump-ban-china/#36993e516ba2
Facebook now lets you customize your Watch video feed with #Topics
Facebook's video destination, Facebook Watch, is introducing a new feature called "Your Topics" that will allow you to tailor its feed to include more of the content you want to see. Currently, Facebook leverages its existing understanding of each viewer's interests to personalize the Watch Feed. Topics, however, will allow users to more explicitly tell Facebook what sort of things they like by exploring and subscribing to various content categories.
The feature has been quietly rolling out to Facebook users in recent days, and now some portion of the user base already has the feature in their own Facebook app.
Among the first to notice the new addition was Twitter user @whimchic, who regularly spots updates and changes to mobile applications before they're made public.
.@Facebook #FacebookWatch follow #Topics. Haven't noticed this before. Not on 'Watch' too often, is this new?? pic.twitter.com/YuG5xcn4I8

— whimchic (@whimchic) August 31, 2020
They were alerted to the feature through a pop-up within Watch on the Facebook mobile app, we're told. Here, a message explained that Facebook will now focus on showing more of the videos related to the #Topics you follow.
"Due to the many different ways your Watch feed is determined and how videos get categorized, you may see videos in your Watch feed that you aren't interested in," the message also warned. "Some videos related to the #Topics or Pages you follow may not appear in your Watch feed," it noted.
If you have the feature, you can access it for yourself by clicking on the Profile icon in the Facebook Watch tab on mobile, then clicking on the link to "Your Topics" to browse the available categories.
The subcategories which you can actually follow or unfollow are grouped underneath broader category pages, like Animals, Art & Design, Books, Business, Education, Fashion & Style, Food, Games, History & Philosophy, Home & Garden, Music, Performing Arts, Science & Tech, Sports, Travel & Leisure, TV & Movies and Transportation.
However, you can't follow these high-level categories themselves — you have to click inside them to follow the individual topics. These can be very specific. For example, within Animals, you could follow #EndangeredSpecies or #GoldenRetrievers. Within Travel & Leisure, you could follow #TravelOceania or #WinterActivities. And so on.
But the subcategory listings are not comprehensive. Upon testing the feature within the Facebook app on my iPhone, a search for many other possible topics yielded no results. (What, no #Corgi videos?!) This, of course, could change in time as the feature is expanded.
Once you follow a topic, a message will confirm your choice and then the topic will appear under "Topics You Follow" in the Your Topics section of Facebook Watch.
From here, you can choose to unfollow the topic later if you decide you want to see less of it in your feed. And if you want to watch only videos from a given topic, you can tap the topic to delve into a customized feed.https://platform.twitter.com/embed/index.html?creatorScreenName=sarahintampa&dnt=true&embedId=twitter-widget-1&frame=false&hideCard=false&hideThread=false&id=1300640943331258369&lang=en&origin=https%3A%2F%2Ftechcrunch.com%2F2020%2F09%2F02%2Ffacebook-now-lets-you-customize-your-watch-video-feed-with-topics%2F&siteScreenName=techcrunch&theme=light&widgetsVersion=219d021%3A1598982042171&width=550px
.@facebook #FacebookTopics on .@facebookapp pic.twitter.com/MAgr63q2Dv

— whimchic (@whimchic) September 1, 2020
The feature is now one of several ways users can personalize and filter their broader Facebook Watch feed.
You can also filter the feed by Live, Music, Following, Shows, Gaming and more, by tapping on the buttons at the top of the screen or from the What's on Watch category picker that shows up as you scroll further down the Watch Feed.
Facebook also adds groupings like its editorially curated "Get Caught Up" section with videos from paid partners, or those groupings that are more algorithmically sorted, like the one with videos that got the most "HaHa's" or "Loves" this week, or those that are popular with friends.
The new feature could make Facebook Watch more competitive with YouTube, where there's historically been a heavier focus on connecting users with individual channels to subscribe to. But YouTube has also embraced Topics in its own way, with broad categories like "Gaming" and "Fashion & Beauty" that are now a part of its main navigation. And it puts personalized topics at the top of the home page directing signed-in users to categories of videos they tend to watch.
Twitter, of course, has its own Topics feature, too, which showcases top tweets that match a particular interest. These may or may not contain videos, however.
Reached for comment, a Facebook spokesperson confirmed the addition of Topics, saying "we're working on more ways to connect people with videos that match their interests." No further details were provided.
Source: https://techcrunch.com/2020/09/02/facebook-now-lets-you-customize-your-watch-video-feed-with-topics/