CIO Challenge: Transforming the organization to leverage disruptive technologies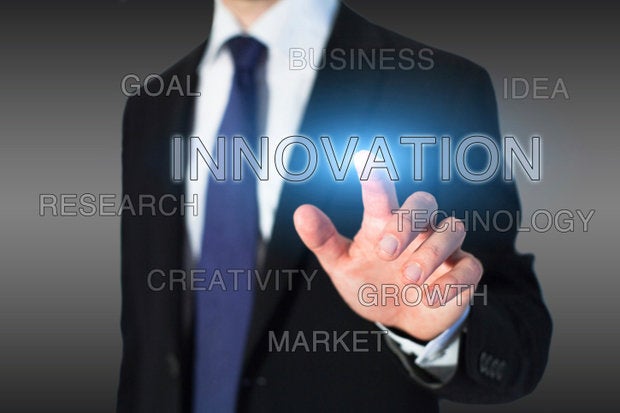 The pressure on CIOs to deliver innovative solutions that enable their stakeholders to compete better is driving many to redefine their operating models. In my view, before implementing major changes, CIOs must address three main issues: growing demand for their services, continued security concerns and a lack of governance in some organizations. Let me elaborate.
Demand
Customer demand has increased significantly as organizations see IT and specifically the use of disruptive technologies as a competitive weapon. Organizations, for example, want their employees to gain greater insights rapidly through technology such as a mobile data and analytics application.
Security
The threat of cyber-attacks is always present and the probability seems to grow daily, as the rapid adoption of new technologies brings a host of new challenges that include integration and security risks. In addition, the risk of an attack increases as organizations implement BYOD and mobile strategies for employees and customers.
Governance
Adopting new technologies without policies that govern their use can lead to misuse. For example, as the use of social media becomes the norm in many organizations, the need for a governance structure and social media policy grows. The availability of consumer-based tools and services enable employees to go around companies' policies and procedures, and corporate firewalls.
Given these challenges, what can CIOs do to minimize the risk and maximize the benefit of emerging, disruptive technologies?
Test to best leverage the disruptive technologies. Experiment with technologies, test options on a small scale and use the learnings to develop a broader strategy. Lay out the strategic priorities in a road map for critical technologies and investments, RIOs and outcomes – yet be flexible and willing to move rapidly to capture evolving technology opportunities. A mobile-first strategy is an important component of any strategy. Next, CIOs should ensure the strategic blueprint has the approval of senior management and the board.
Invest in people and innovation. With an approved plan in-hand, the hard work begins – execution and oversight. This starts with investing in talent and having the right people at all levels, particularly those charged with application development, mobility, and security. It's also important to create an innovative culture that includes efficient development and testing of new technologies and ideas. New technologies like 3D printing, the Internet of Things (IoT) and artificial intelligence are opening the doors to greater monetization opportunities. If today's IT organizations are aligned to the business strategy, have the right people, plans, and funding in place, they can enable the organization to capitalize on the value of these emerging opportunities.
Determine risk tolerance for balanced governance. A well-defined structure and understanding of the organization's risk tolerance places the organization in a position to successfully implement the strategy. Have an overarching governance process balancing technology and innovation, risk and ROI to ensure that CIO and IT organization are working in an environment that enables their success. Align the IT governance structure with the technology roadmap to make certain the right programs are established, especially with today's social tools.
CIOs traditionally have seen stability, consistency, and uptime as the cornerstones of a secure and effective IT organization. However, new technology and the emergence of bring your own devices (BYOD), among other disruptions, have changed all that.
KPMG surveys and conversations with company CIOs reveal a wide spread of technologies driving disruption today. [Disclosure: I am employed by KPMG.] As the Cloud computing business model continues to spur business transformation, the next wave of benefits will include incremental knowledge and data for verticals, customers, employees and suppliers that will provide new insight and predictability to for better decision-making. Mobile will continue to be an enabling technology that can increase the impact and benefit of emerging technologies and applications. Data and analytics is driving incremental business value. We expect adoption and investment in data and analytics capabilities to continue and grow quickly. IoT, artificial intelligence and robotics are emerging to leverage new opportunities. 3D printing presents opportunities to disrupt existing models ranging from manufacturing to healthcare.
CIOs are in a unique position to enable their companies to take the right steps to navigate and leverage disruptive technologies. Their ability to align IT with the broader business strategy will play a pivotal role in the long-term growth of the company. The organizations that can turn disruption into a business opportunity and quickly execute a strategy will be in better position to succeed. Those that can't could spend a lot of time trying to catch-up, and some may never do so.
source:http://www.cio.com/article/2961061/it-strategy/cio-challenge-transforming-the-organization-to-leverage-disruptive-technologies.html#sf11829814