Future version of WhatsApp could let you run the application on multiple devices
Users will soon be able to use a single WhatsApp account across multiple devices. The feature was first spotted in the beta version of WhatsApp, and is expected to make its way to a stable release in the near future. The chances of cross-platform support, however, look grim.
Despite its widespread popularity among users across the world, WhatsApp still lacks several key features that have existed in competing products such as Telegram and Signal. The ability to run across multiple devices happens to be one of them. At the moment, it is possible to run WhatsApp on only one phone, much to the dismay of people who use multiple devices. However, this could change with a future version of the instant messaging app. WhatsApp is reportedly working on adding multi-device support to the mobile app in a subsequent release.
WABetainfo, a site dedicated to fishing out new features out of beta versions of the app, stumbled upon what appears to be multi-device support for WhatsApp. Since WhatsApp uses end-to-end encryption across all of its devices, adding or removing a device will mean that there'll be a new encryption key for all future communication. All contacts will receive a notification about the encryption key change in their chats. Cross-platform support, on the other hand, will be tricky as WhatsApp relies on Google Drive as a backup medium on Android and iCloud on iOS. Currently, there is no way to switch things around and looking at the state of things; there isn't going to be one in the foreseeable future.
Since multiple device support is an experimental feature found in a beta version of WhatsApp, it could be a while before it makes its way to a stable release of the application. Let's hope it comes sooner, rather than later, as a lot of users would welcome it. Currently, the only way to get WhatsApp running on multiple devices is via the browser version. It is not as feature-rich and quite cumbersome to use after a point.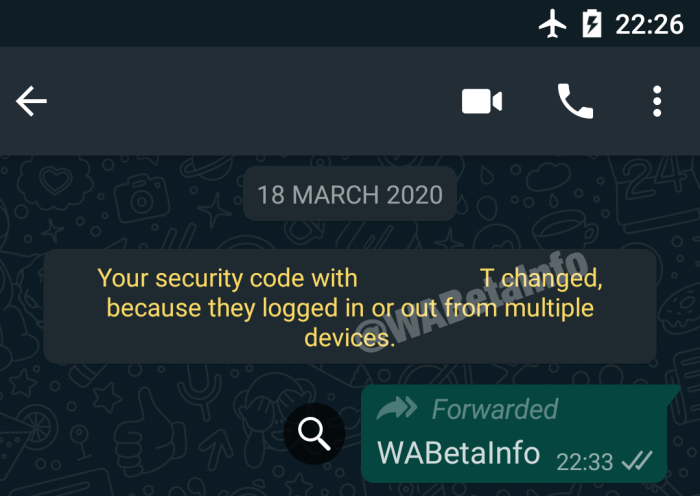 Source: https://www.notebookcheck.net/Future-version-of-WhatsApp-could-let-you-run-the-application-on-multiple-devices.459686.0.html
HTC's first 5G phone may debut in July, could be a flagship phone
A recent report had revealed that HTC is working on a mid-range phone called HTC Desire 20 Pro even though it has been encountering losses in its smartphone business. The Taiwanese company is reportedly gearing up to launch its first 5G smartphone in July. It could either be a high-end of a flagship smartphone. The HTC Exodus 1 and HTC U12+ that went official in 2018 were the last flagship phones from the company.
In a recent interview, HTC Taiwan Chen Boyou said that when 5G arrives in Taiwan, HTC will also launch 5G-ready smartphones. It is speculated that the first 5G phone from HTC will debut in July. There is no word on the name and specifications of HTC's first 5G smartphone. Hopefully, more details on the device will appear in the near future.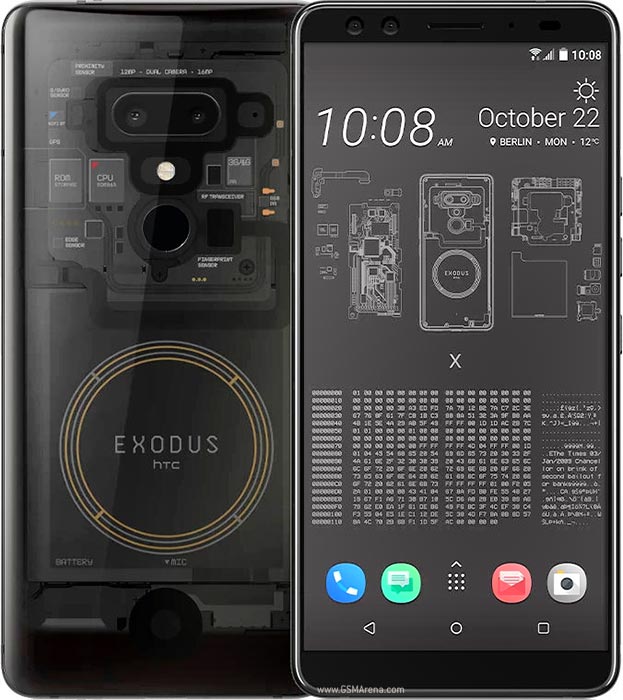 On the other hand, HTC is also planning to launch a 4G smartphone in June. The name of the device is not known yet. However, there is a possibility that it could be the HTC Desire 20 Pro smartphone.
The Desire 20 Pro is speculated to be equipped with a Snapdragon 665 mobile platform and 6 GB of RAM. Its back panel may sport a triple camera system and a fingerprint reader. It could be the first punch-hole display phone from the company.
Source: https://www.gizmochina.com/2020/05/25/htcs-first-5g-phone-coming-in-july-could-be-a-flagship-phone/
Here's what Xiaomi's first phone with an in-display selfie camera might look like
What you need to know
A new patent may have revealed the design of Xiaomi's first smartphone with an in-display selfie camera.
Xiaomi and OPPO had shown off their in-display camera tech last year.
Xiaomi doesn't expect phones with in-display selfie cameras to become a reality this year.
In June last year, popular Chinese smartphone maker Xiaomi showcased a Mi 9 prototype featuring an in-display selfie camera. While Xiaomi isn't likely to launch its first phone with an in-display selfie camera anytime soon, a new patent discovered by Dutch tech site LetsGoDigital has revealed two designs that the company could be working on.
Source: LetsGoDigital
As can be seen in the image above, the two designs are nearly identical, with the only difference being the location of the in-display selfie camera. The design sketches reveal a phone with a flat display, instead of the curved screens seen in Xiaomi's Mi 10 series phones. As described in the patent filing, the screen area above the selfie camera becomes transparent when it is in use. When it is not activated, the area is displayed normally like the other parts of the screen.
While it is certainly possible that Xiaomi's first phone with an in-display camera could feature a very similar design to the sketch above, it isn't guaranteed. Even though Xiaomi has been working on in-display cameras for a long time now, the company's Vice President said in March this year that it might take a long time for the first phone with the technology to become available. Thanks to the high pixel density of displays on modern phones, in-display cameras do not receive enough light to deliver acceptable image quality.
Xiaomi isn't the only smartphone maker currently working on in-display cameras. OPPO and Samsung are also working on the technology, although neither of them has confirmed any plans of commercializing it yet.
Source: https://www.androidcentral.com/heres-what-xiaomis-first-phone-display-selfie-camera-might-look
Motorola's answer to the Samsung Galaxy S20 is coming April 22
Motorola is revealing its next flagship smartphone series to rival the Galaxy S20 lineup on April 22, according to a tweet shared by the Chicago-based company today.
The Motorola Flagship Launch E-vent will be next Wednesday, April 22 at 11 a.m. CT/12 p.m. ET. Motorola is expected to unveil two new 'Edge' devices at the online press conference, including the standout Moto Edge Plus.
It's arriving. Join us for the Motorola Flagship Launch E-vent, April 22nd, 11AM CDT.2664:10 PM – Apr 13, 2020Twitter Ads info and privacy116 people are talking about this
The Edge series is positioned to replace the modular Moto Z family, which first launched back in 2016. In our Moto Z4 review, we found Motorola's latest handset to  provide a decent 5G-ready experience for a budget price, but it lagged against competitors like the Google Pixel 3a. If rumors about the Moto Edge's processing boost prove true, it could being the company back into the premium flagship market.
The Moto Edge Plus reportedly features a Snapdragon 865 processor, which is the same chipset powering all the Samsung Galaxy S20 phones as well as the LG V60 ThinQ 5G.
Motorola's new phone is also rumored to sport a 6.67-inch display with a faster 90Hz refresh rate, catching the Edge Plus up to the likes of the Google Pixel 4 and OnePlus 7T. We're also expecting a 5,000-mAh battery, and a triple camera array led by a 108-megapixel main sensor and a 25MP camera up front.
We also expect to see a budget Edge device offered alongside the Edge Plus, which could pack less powerful hardware and smaller 64-megapixel main sensor.
Of course, this is all speculation. The Motorola Flagship Launch E-vent's teaser video doesn't confirm any of previous leaks or rumors, but we could learn more as the announcement date approaches.
Source: https://www.tomsguide.com/news/motorolas-answer-to-the-samsung-galaxy-s20-is-coming-april-22