HMD Global's Nokia 400 could be the first feature phone with Android
Android was originally designed to be used with keys but the introduction of the iPhone tipped the balance of the smartphone industry towards touchscreens. So, since its launch in 2008, Android devices has relied on touchscreens. With the growing demand to be online, smartphone companies have previously launched super-affordable Android Go edition smartphones and even feature phones that support 4G. HMD Global is among the companies that set foot early in this segment and dished out feature phones running KaiOS as well as cheap smartphones running Android Go edition. But now, HMD Global could be preparing the Nokia 400 4G which is a feature phone that runs on a touchless version of Android.
The supposed Nokia phone with model number TA-1208 was spotted on the Wi-Fi Alliance website. The phone originally appeared on the website in August 2019 but the listing was updated very recently adding more information. It is interesting to see that the operating system in the listing is as "GAFP." While we're not sure what GAFP implies, the acronym was last seen on a leaked feature phone last year.
In July 2019, 9t05Google shared an image of the first feature phone running Android, claiming it was sent to them by an anonymous tipster. While there was no branding on the phone, the keypad looked "suspiciously similar" to a Nokia feature phone. Two months later, 9to5Google secured a hands-on video of the allegedly Android-powered featured phone and under the About Phone header is where we came across the mention of "Iron GAFP." In the video, the interface looked a lot like Android. While the full video has been deleted from both – Vimeo and YouTube, we still have a 6-second snippet that shows how the Google Assistant might work on the phone.
Joining the dots together, we strongly feel that Nokia is working on this project and expect to see a glimpse at MWC 2020. If that doesn't happen, we can surely expect to see something at Google I/O conference which is scheduled for May 2020. As for the full form of the abbreviation, we have an inkling it might be "Google Android for Feature Phones" or "Google Apps for Feature Phones" but we'd like to wait until we have more reliable information about the project.
Source:
https://www.xda-developers.com/hmd-global-nokia-400-4g-feature-phone-android/
Next Galaxy Z Flip to sport 120Hz display and narrower frame says leakster
Samsung already has two foldable clamshells in its lineup with the Galaxy Z Flip and Z Flip 5G and we've been hearing about a successor coming in Q2 of 2021. Now, leakster IceUniverse shared a couple of bits about the upcoming foldable which is referred to as the Galaxy Z Flip3.
According to his intel, the Z Flip3 will sport a 120Hz AMOLED display which would match Samsung's Galaxy Z Fold2 and Galaxy Note20 Ultra flagships. The new Z Flip is also touted to feature a narrower frame which likely means less bezels around the panel.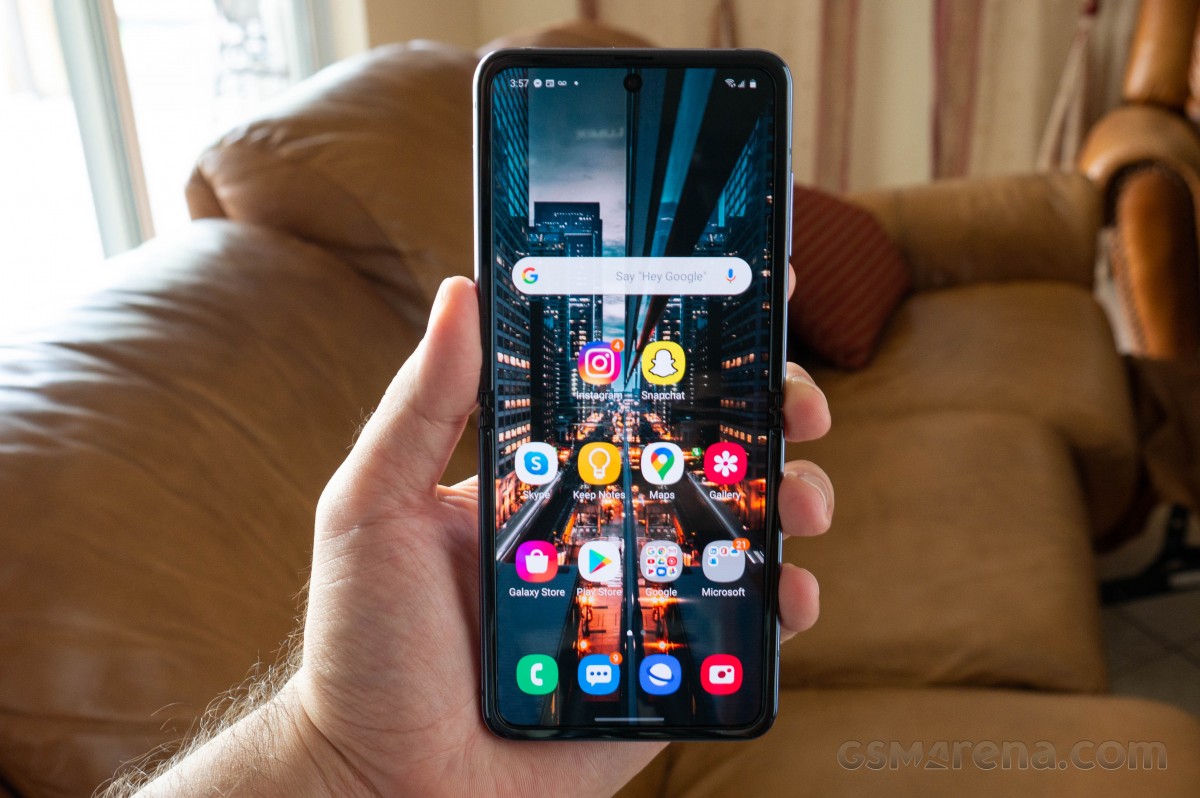 The tipster also mentions a cheaper pricetag though we don't get specific numbers here. Previous reports on the upcoming Z Flip model suggest it will feature stereo speakers and is expected to launch around March 2021, separate from the Galaxy S21 line. There's also talk of a Galaxy Z Flip Lite model in the works as Samsung's most affordable folding phone.
Source: https://www.gsmarena.com/next_galaxy_z_flip_to_sport_120hz_display_and_narrower_frame_says_leakster-news-46438.php
Google Zork Chromebook with AMD Ryzen 3 3250C spotted on Google Play Console
HIGHLIGHTS
Google Zork Chromebook specifications have been spotted on Google Play Console
Key specs include AMD Ryzen 3 3250C, 4GB RAM, Radeon Vega 3 GPU, and Full HD display
There could be another variant with Ryzen 7 3700C processor, as per Geekbench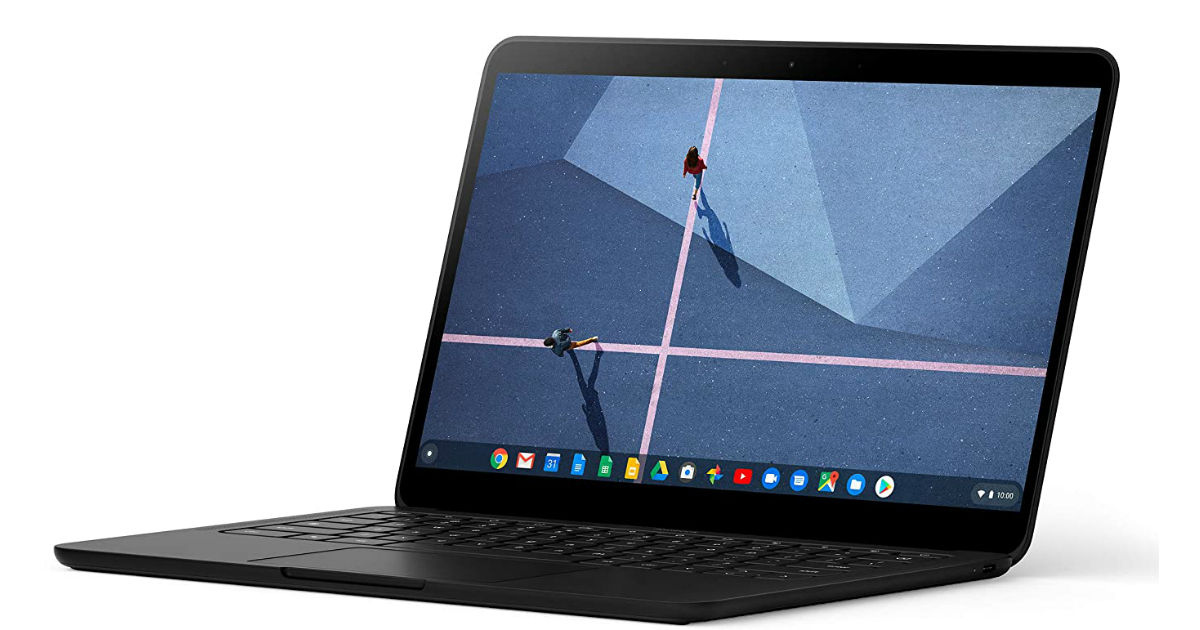 Google is said to be working on a new Chromebook with the codename 'Zork' and it was spotted on the Geekbench platform back in April revealing key information, including the Android operating system version and chipset powering it. Now, the same Google Zork Chromebook has appeared on the Google Play Console, 91mobiles has discovered. The listing reveals more specifications of the notebook and reiterates earlier leaked details. Google Zork Chromebook specs, as per the listing, include the AMD Ryzen 3 3250C paired with 4GB RAM, Radeon Vega 3 GPU, a Full HD display with 1,920 X 1,080 pixels resolution, and 160 screen density.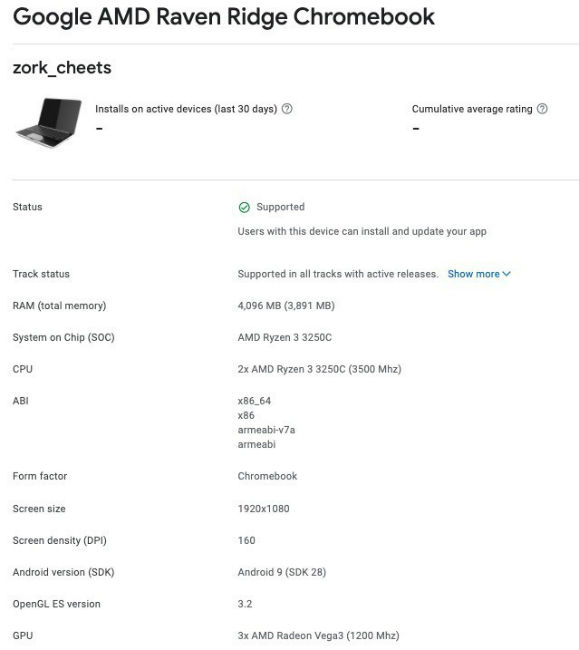 Though the Google Play Console listing shows the device will run Android 9 OS, we suspect it might run on Chrome OS considering Android devices aren't powered by AMD processors. The HP Pro Chromebook c645 that was introduced recently comes with the same AMD Ryzen 3 3250C processor, thereby making way for more Chromebooks with AMD processors. The listing also includes a render of the notebook with a sizeable trackpad and a proper keyboard with a matte finish. However, it's possible the image could be a placeholder for now and may not represent the actual design of Google Zork.
Google Zork Chromebook specifications on Geekbench previously also mentioned a variant with the AMD Ryzen 7 3700C processor variant that has 4 CPU cores and 8 threads. The chipset is paired with Radeon Vega Mobile GFX graphics module and a large 8GB of RAM. Since the Chromebook has started appearing on the web, we suspect the development is inching closer to the final stages and the launch could be around the corner. We hope to learn more information soon. Stick around.
Source: https://www.91mobiles.com/hub/google-zork-chromebook-specifications-on-google-play-console/
LG Rollable looks LIGHT YEARS ahead of Samsung Galaxy Z Fold 2 thanks to OLED TV tech
Foldable smartphones are big news in the mobile industry thanks to the likes of Samsung's Galaxy Fold and Galaxy Z Flip. But LG is looking to go big or go home with its LG Rollable phone. Also known as LG Project B, it features – naturally enough – a rollable display. It leverages the tech behind the LG Rollable OLED TV to give a whole new twist on folding smartphones – or should we say rolling smartphones?
LG's Explorer Project has already seen the LG Wing made its debut – a unique swivel handset that offer multi-screen functionality without folding – but its new Project B handset with a rollable screen is on another level entirely.
LG has been working on a rollable display for a while, and we initially heard about its Project B smartphone last November, with its extendable screen, as opposed to flexible, foldable display like the Galaxy Z Fold 2, or Motorola Razr.
Now, LetsGoDigital reports, the company has been awarded a patent for a device with the retractable display.
At first glance, the handset looks like a standard smartphone, but the frame can be pulled out to both the left and the right to double the screen real estate. This is achieved thanks to an inner, flexible frame that slides out of the device's metal housing.
The design has some advantage over foldable phones on the market now, with the biggest one being the absence of a hinge or crease; a panel with a fold in it will see the crease put under strain, potentially affecting the structural integrity of the display.
What's more, the rollable can adapt to how the smartphone is being used – in much the same way as the LG Wing. In landscape mode, for example, expanding the screen while playing a video or streaming music could reveal the controls so that your viewing remains uninterrupted. There's also the option of multitasking with a split-screen mode.
LG is reportedly skipping straight over the foldable trend, and is looking to launch its rollable smartphone in March, 2021 according to Neowin. It's possible that the handset will only be extendable on one side, as opposed to both as depicted in the patent, but it's a radical concept and we're intrigued to see a company bucking the foldable trend to try something new.
Source: https://www.t3.com/us/news/lg-rollable-smartphone-light-years-ahead-of-samsung-z-fold