How can I protect my Windows PC against malware?
Mary has ordered a new Windows PC and wants some advice on anti-spyware and virus protection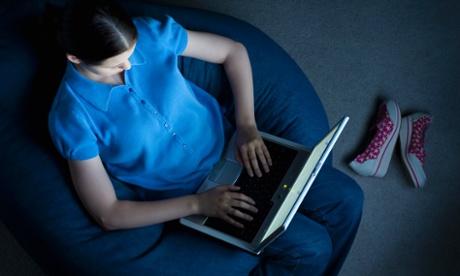 I have just ordered a Windows PC based on your recommendation, and now ask for your advice on anti-spyware and virus protection software for it. Any help you could offer me would be greatly appreciated. Mary
Mass-market malware is a numbers game, played mostly with familiar off-the-shelf exploit kits (EKs). Most of the victims are people who don't install updates to plug security holes not just in Windows but also in Oracle's Java, Adobe Flash, Adobe Reader, and other widely-used programs. They're people who either don't run anti-virus software and firewalls, or don't keep virus signatures up to date. They're people who install pirated software or fall for social engineering tricks: they install viruses hidden in email attachments, or fake Flash updates, or downloaded via links posted to Twitter, Facebook etc.
I ran into one yesterday when the Labour party press team unintentionally ("we were hacked") tweeted a link to an owl video that wanted me to install a "Flash update" that contained viruses. The first moral: only download updates from reliable, official sources, which in this case means the Adobe website. The second moral: no anti-virus program will catch everything. In this case, I expected to find viruses in the file, so I uploaded it to VirusTotal to check. Only five of the 54 anti-virus programs found malware, including Malwarebytes and AntiVir. That means AVG, Avast, Kaspersky, Microsoft and many others missed it.
Just doing the right things is usually enough to keep more than 98% of Windows PCs malware free, barring accidents. (Microsoft says that the in the fourth quarter of 2013, its software removed malware from 1.78% of PCs worldwide, with Tunisia having the worst infection rate at 4.95%.) However, accidents can happen to anyone….
Keep up to date
The vast majority of malware infections exploit security holes that have already been fixed, so the most important part of PC hygiene is to keep all your software up to date. Microsoft releases patches on the second Tuesday of each month, so either let your PC install them automatically, or install them promptly. Once a patch is released, malware programmers can reverse-engineer the fix to find the security hole and exploit it.
Some other programs – including the Firefox and Google Chrome browsers – will also install patches automatically. This is almost always a good idea for home users.
Further, I strongly recommend installing Secunia's Personal Software Inspector. This checks all the software on your PC, tells you which programs need updating, and gives you a score. It can install updates for you, and will tell you if a program needs to be updated manually. It will also tell you if any parts of Windows need to be updated, which sometimes happens when Microsoft's attempt to install an update fails.
When you install PSI, use Windows' customise option to show its icon in the System Tray notification area on the right hand side of the task bar. Holding the mouse pointer over the icon will tell you what you need to know. Otherwise, try to get into a routine of checking PSI once a week.
Anti-virus software
This year, I've been recommending and installing the free Avast 2014 anti-virus program, which includes anti-spyware and anti-rootkit protection. As with many free programs, it may come with unwanted "foistware" (eg Google Chrome), so always use the custom installation option. Alternatives include an old favourite, AVG Free, and Bitdefender Antivirus Free Edition. I note from a quick survey at PC Pro magazine that Avast is currently the most popular option (19.8%) ahead of Microsoft's offerings (16.6%) and Kaspersky (16.2%), with AVG (8.8%) and Bitdefender (5%) trailing.
If you keep all your software up to date and don't visit the net's less salubrious areas then Microsoft Security Essentials and, in Windows 8, Windows Defender are probably good enough. They are certainly easy to install and update, and they're light and unobtrusive. However, Avast 2014 has better detection rates and my non-expert test users haven't had any problems with it.
While a lot of basic anti-virus software is free, the suppliers try to sell upgrades to more comprehensive security suites. For example, Avast's Premier edition includes a SafeZone to protect banking operations, a firewall, email checking to detect spam and phishing attacks, an automatic software updater, a data shredder, and so on. Suites are convenient and useful, but not essential.
For business users and home users who are willing to pay for a security suite, then I recommend Kaspersky Pure 3.0 Total Security, which is currently on sale at £34.99 for one PC for one year. Like the basic Kaspersky Anti-Virus 2014, this will attempt to roll back any malware activity. As well as a firewall, file shredder, safe money and anti-spam/phishing features, Total Security includes keyboard protection, banner ad blocking, a password manager, encryption, backups and parental controls.
Alternatives include such well known suites as Norton and McAfee. The latter seems to be pre-installed on a lot of new PCs.
As noted elsewhere, I'm also running Malwarebytes Anti-Exploit software, which is intended to stop unknown exploits before they install any malware. It's too soon to know how useful it is, but it's free and doesn't seem to have any negative effects.
Cross-checks and rescues
No anti-malware software catches everything, so it's important to run a quick double-check from time to time. The two programs I use are Malwarebytes Anti-Malware (MBAM) and Kaspersky's Security Scan. A third option is SurfRight's HitmanPro, which you can easily install on a USB thumbdrive. It's a bad idea to run two anti-virus programs at the same time, but these three are "on demand" scanners that you can run if you suspect your main AV program might have missed something.
The reason for putting HitmanPro with Kickstart on a USB memory stick is so that you can use it to start your PC if it does become infected: it aims to load before the virus. It's therefore an alternative Kaspersky's Rescue Disk 10. However, if your PC has an optical drive, you can start it from a Kaspersky Rescue Disk created by downloading and burning an iso file. If you only have one PC, it's a good idea to make a rescue disk/USB drive in advance. You won't be able to do it if you get locked out of your PC.
source:http://www.theguardian.com/technology/askjack/2014/jun/20/how-can-i-protect-my-windows-pc-against-malware
SAMSUNG WATCH ACTIVE 2 SPECS IS ONLINE
SAMSUNG WATCH ACTIVE 2 SPECS IS ONLINE, While Samsung is gearing up to launch the Galaxy Note 10 series on August 7,
While Samsung is gearing up to launch the Galaxy Note 10 series on August 7, there are reports about the arrival of a Galaxy Watch Active 2. It's unclear if whether the company will launch the wearable with the new smartphone series, or if its launch will be moved forward. Despite this, more and more leaks are surfacing and revealing details about the Watch Active 2.
A couple of pictures were revealed today by the popular leakster, Evan Blass, from evleaks. According to another report from SamMobile, the Galaxy Watch Active 2 will come in two sizes, 40mm and 44mm. The former has a 1.2-inch screen, while the latter will be equipped with a 1.4-inch display. Both displays will boast AMOLED technology plus Gorilla Glass DX+. Last but not least they'll sport 360×360 pixels of resolution. Join GizChina on Telegram
The smaller model will weigh 31g, while the bigger one scales at 36g. They will arrive in either aluminum or stainless steel case, both are built to comply with MIL-STD 810G durability standards. According to reports, Samsung will equip the newer models with a touch-sensitive bezel. Therefore it will allow users to interact with functions without having to touch on the screen. That's an interesting feature, after all, smartwatches displays are usually too small so it's hard to interact with a touch-sensitive display without covering the content.
The Watch Active 2 will carry Samsung Exynos 9110 SoC underhood. The smartwatch boasts 768 MB of RAM on the Bluetooth-only model and 1.5GB on the LTE-capable variant. Both versions will boast 4GB of Internal Storage. Reportedly, the 40mm unit will have a 247 mAh battery. The 44mm model will fit a larger 340 mAh cell. As previously rumored, ECG and fall detection are both on board. However, the former can take some time to arrive at the shelves.
Last details include Bluetooth 5.0 connectivity and a plethora of colors for the aluminum variants: Silver, Black and Pink Gold, while the stainless steel color will arrive in Silver, Black and Gold. Worth noting that the LTE variant will only be available with a stainless steel finish.
Source: https://www.gizchina.com/2019/07/23/samsung-galaxy-watch-active-2-specs-surface-online/
MacBook Pro 2019 will be a 16-inch LCD laptop
MacBook Pro 2019 will be a 16-inch LCD laptop, New report affirms rumors and points to $3,000 starting price
New report affirms rumors and points to $3,000 starting price
We may have already seen new MacBook Pro models refreshed for 2019, but the true MacBook Pro 2019 is expected to land this October as a 16-inch LCD laptop, according to Taiwan's United Daily News (UDN).
Given that this would be Apple's largest MacBook Pro laptop since 2012's final run of the 17-inch MacBook Pro, the company reportedly plans to slap a gargantuan baseline price tag onto this year's model – which could rise above $3,000 (about £2,450, AU$4,350).
This laptop will likely be pushed heavily toward content creators and developers as a demonstration of Apple's sincerity in serving those audiences. Here's to hoping it will somehow satisfy the cross-section of folks that also like to game on their workhorse machines.
MacBook Pro 2019 backs down from OLED
This report corroborates one published by London-based market analysts IHS Markit, adding the pricing element to the mix. More importantly, this is the second report to state that the 16-inch MacBook Pro 2019 display will not be an OLED product.
Instead, it will be an LCD to the tune of a 3,072 x 1,920 pixel resolution, which would give the display a rather competitive 226 pixels per inch (ppi) rating and a total of 5.9 million pixels. LCD or not, this is going to be a sharp 3K display.
Will that alone be enough to justify such an exorbitant starting price? Hardly. There are surely other features that Apple has cooking for this device.
We know that Apple is planning to allow this MacBook Pro up to 32GB of memory (RAM), which is already possible on the 15-inch MacBook Pro.
And, of course, every report mentions an entirely new design likely focused on smaller screen bezels.
Exactly what kind of processor technology will be inside these laptops is also up in the air. Is Apple's supposed ARM laptop processor to be finished in time for these new laptops? Or, will Apple go all in with AMD considering Intel's faltering pole position in the laptop computing space?
We'll almost certainly see more about these missing MacBook Pro 2019 details as we get closer to October 2019.
Source: https://www.techradar.com/news/macbook-pro-16-inch-2019
Google pays users to help build its FaceID
Google pays users to help build its FaceID, Google's Pixel 4's moderately sized bezel has been rumoured to be hiding
Google's Pixel 4's moderately sized bezel has been rumoured to be hiding a powerful secret — its own take on FaceID. Much like how Pixel Imprint is Google's version of TouchID, Google is expected to add an additional form of biometric authentication to the Pixel 4 and 4 XL with this year.
As per a report from ZDNet, men on the street have been approached by Google employees and asked to capture different angles of their face in exchange for a $5 Amazon or Starbucks Giftcard. The images were taken with a phone in a case which obscured its design likely the Pixel 4 or 4 XL (or a prototype of one or the other.)
The firm is said to be doing this for multiple sites across the US to gather a large number of pictures with which to train its Pixel's authentication system before launch.
Google previously offered facial recognition for its Android devices in the past. This method is likely to be more secure and 3D based than before.
Source: Google is paying users $5 to help build its FaceID competitor