Instagram only had 13 employees when it was bought by Facebook for $1 billion. A decade later, here's where they've all ended up.
When Instagram was bought by Facebook in 2012, it only had 13 employees including founders Kevin Systrom and Mike Krieger.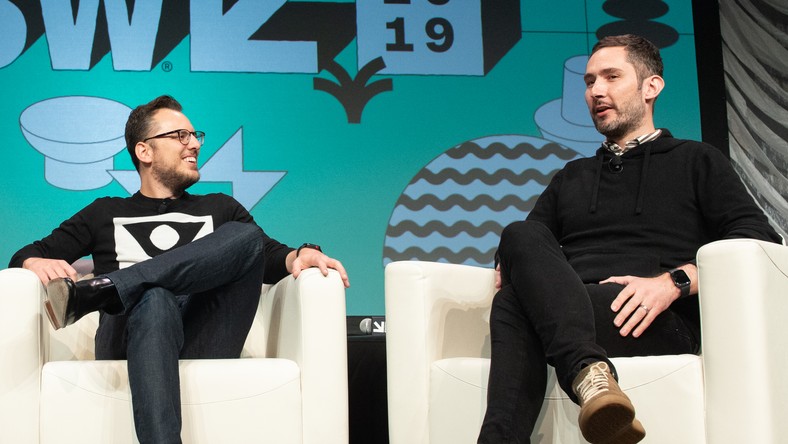 While many of the early employees are still at Instagram, several have gone on to other startups, have launched their own companies, or have left the tech world altogether.
Systrom and Krieger stayed at Instagram until September 2018. These days, they're working on a new website to track the spread of the coronavirus outbreak.
Instagram has come a long way in the last decade.
In 2010, it was a fledgling location- and photo-sharing app named Burbn that founder Kevin Systrom worked on in his spare time. Eventually, he brought on cofounder Mike Krieger, pivoting the app to primarily focus on photography.
But Instagram was famously slow to hire employees Systrom reportedly only wanted to bring on new hires that were truly passionate about the app and by the time Instagram was acquired in April 2012, the company only had 13 employees, including Systrom and Krieger.
With the help of Sarah Frier's new book, "No Filter: The Inside Story of Instagram," we've compiled the full roster of Instagram employees at the most important moment in the company's history: when it was acquired by Facebook for $1 billion. Many employees are still at the company, while others have gone on to start their own companies or have left the tech world entirely.
Here are Instagram's first 13 employees, and where they've ended up since.
Maykel Loomans was one of three employees who joined Instagram right before it was acquired.
Employed at Instagram: March 2012 September 2014
Most recent position at Instagram: Product designer
What he's doing now: Loomans stayed at Instagram for over two years before moving over to Facebook to work as a product designer. He left Facebook in September 2018 to become the head of product and design at beauty startup Glossier, according to his LinkedIn .
Dan Toffey was Instagram's 10th employee. He came on board to work on community-building.
Employed at Instagram: March 2012 present
Most recent position at Instagram: Head of community lab
What he's doing now: Toffey was initially Instagram's lone Washington, DC-based employee before moving to San Francisco where he's currently based. These days, Toffey researches how Instagram "shapes and is shaped by culture," according to his LinkedIn .
Ryan Gomba was Instagram's ninth employee. He joined out of a love for photography.
BusinessInsider USA Images
Employed at Instagram: March 2012 June 2014
Most recent position at Instagram: Product engineer
What he's doing now: Gomba is the cofounder of Even , a financial services software startup.
Bailey Richardson helped curate Instagram's list of suggested follows of artists, chefs, or animals so new users didn't think the app only catered to celebrities.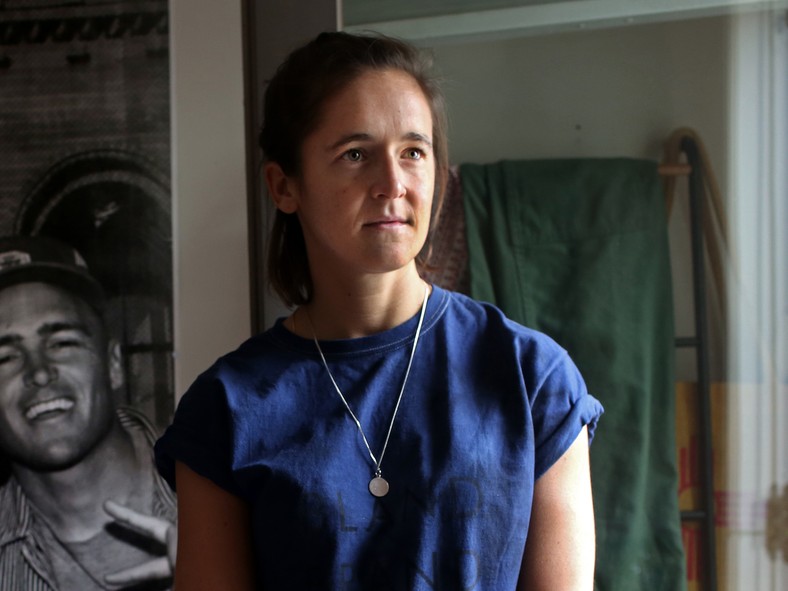 BusinessInsider USA Images
Employed at Instagram: February 2012 June 2014
Most recent position at Instagram: Member of the community team
What she's doing now: Richardson is an author and a partner at People & Company, a community-building firm based in New York. Since leaving Instagram, Richardson has spoken out about what she sees as negative changes to the platform, and she announced in 2018 that she was deleting her account.
Philip McAllister came on board to design the Android version of Instagram.
Employed at Instagram: January 2012 present
Most recent position at Instagram: Director of engineering
What he's doing now: McAllister worked at Texas-based startup Gowalla until 2011, when it was acquired by Facebook and he was laid off. Four months after joining Instagram, it too was acquired by Facebook, but this time, McAllister stayed on, rising through the ranks to become an engineering director based in New York, according to his LinkedIn .
Tim Van Damme was Instagram's lead designer.
Employed at Instagram: January 2012 July 2013
Most recent position at Instagram: Product designer
What he's doing now: After leaving Instagram, Van Damme became a product designer at Dropbox, according to his LinkedIn . These days, he's the principle designer at Abstract, a design firm based in San Francisco.
Gregor Hochmuth was the first person Systrom approached to be his cofounder. He eventually ended up coming on board as an engineer to make more filters.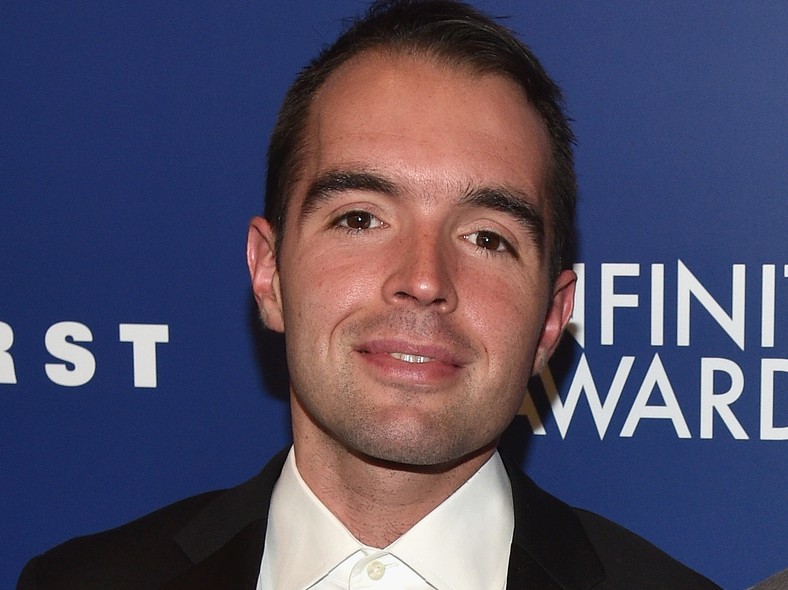 BusinessInsider USA Images
Employed at Instagram: December 2011 February 2014
Most recent position at Instagram: Engineer and product manager
What he's doing now: Hochmuth is now an artist and engineer living in New York. He's the cofounder of Dreams , a live TV app for your phone.
Amy Cole was Instagram's first head of business. She also helped Instagram find its first substantial office with windows.
Employed at Instagram: October 2011 June 2017
Most recent position at Instagram: Head of brand development for Europe, the Middle East, and Africa
What she's doing now: Cole is still employed by Instagram's owner, Facebook, though she's working in a different part of the business now: as director of product marketing for messaging app WhatsApp, according to her LinkedIn .
Jessica Zollman worked at Formspring before becoming Instagram's fifth employee, helping to manage the site's growing community.
Employed at Instagram: August 2011 June 2013
Most recent position at Instagram: Community lead
What she's doing now: Zollman is a full-time photographer living in Los Angeles, according to her website.
Shayne Sweeney was Instagram's first engineer. He built the camera into Instagram so people could take photos within the app.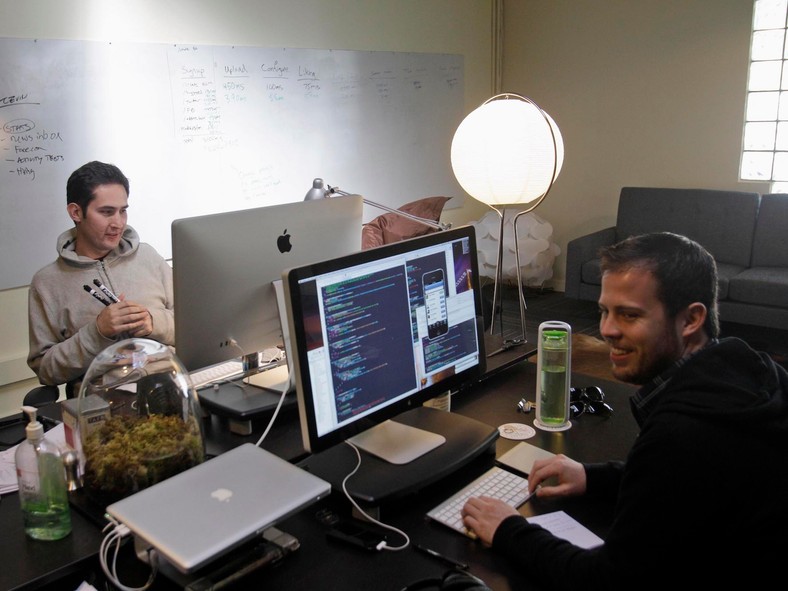 BusinessInsider USA Images
Employed at Instagram: November 2010 present
Most recent position at Instagram: Engineer
What he's doing now: According to his LinkedIn page , Sweeney is still working as an engineer at Instagram, making him the longest-serving Instagram employee now that Systrom and Krieger are no longer at the company.
Joshua Riedel was Instagram's first employee.
Employed at Instagram: October 2010 June 2014
Most recent position at Instagram: Head of community
What he's doing now: Riedel left the tech sector for a master of fine arts in creative writing at the University of Arizona. According to his website , he's currently working on a novel and living in Portland, Oregon.
Mike Krieger came on board as Instagram's cofounder in 2010 and helped pivot what was an app called Burbn into what is now Instagram.
BusinessInsider USA Images
Employed at Instagram: June 2010 September 2018
Most recent position at Instagram: Chief technology officer
What he's doing now: Krieger left Instagram in 2018. He has mostly stayed out of the spotlight until April 2020, when, along with Systrom, he launched Rt.live , a website aimed at tracking the spread of the coronavirus.
Kevin Systrom started working on Burbn, which would later become Instagram, in the spring of 2010. The original app combined location-based social networking and photo sharing.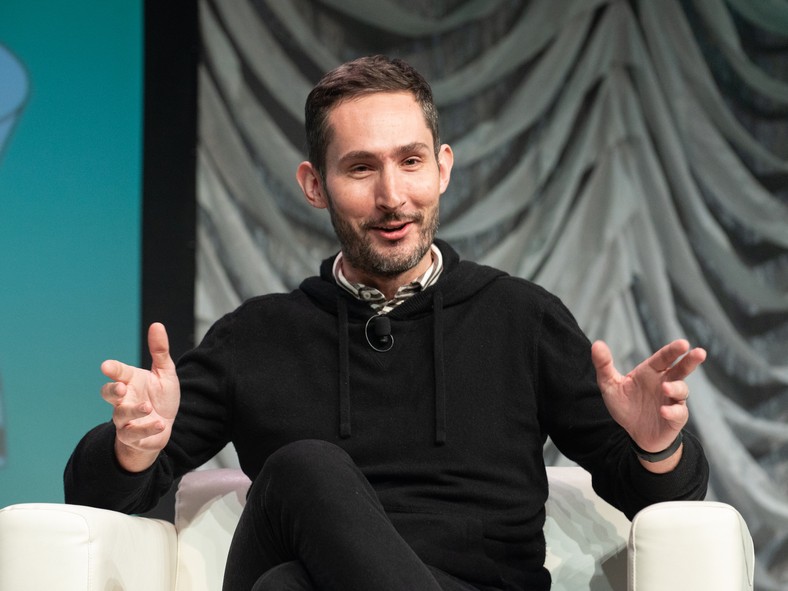 BusinessInsider USA Images
Employed at Instagram: March 2010 September 2018
Most recent position at Instagram: CEO
What he's doing now: Systrom seemingly took a hiatus after leaving Instagram in the fall of 2018. Now, he's working with Krieger on tracking the spread of the coronavirus through their new website, Rt.live .
BONUS: Cole Rise is a photographer who made the app's first filters and designed Instagram's early logo. The "Rise" filter was named after him.
Employed at Instagram: September 2010 May 2014
Most recent position at Instagram: Design consultant
What he's doing now: After leaving Instagram, Rise had a stint at Polaroid and founded a photo-editing app. These days, he's a design manager at Microsoft, according to his LinkedIn .
Source: https://www.pulse.ng/bi/tech/instagram-only-had-13-employees-when-it-was-bought-by-facebook-for-dollar1-billion-a/wexnfct
Apple reportedly acquires VR startup 'Spaces'
Apple has now acquired another startup, Spaces, which has a team specialized in virtual reality technologies (VR). The acquisition was announced today by a Protocol report citing its own sources.
Spaces was created in 2016 by DreamWorks Animation veterans, and the startup has been developing VR products since then, including a Zoom add-on that allowed users to hold virtual reality video conferencing using animated avatars.
The company discontinued all its services last week without further details. The official Spaces website just mentions that the startup is now "heading in a new direction."
Thank you to our users and partners who participated in our awesome VR video conferencing product and the many people who enjoyed our VR location-based entertainment attractions found at theme parks, theaters, and more.
According to the Protocol report, both Apple and Spaces did not immediately respond to a request for a comment on the acquisition. The price paid by Apple on the Spaces startup is also unknown.
While it's not certain that the team behind Spaces will join any VR related project at Apple, rumors suggest that Apple is working on AR and VR headsets for 2021 and 2022. Bloomberg says the headset will reportedly feature high-resolution displays and a "cinematic speaker system," which should make it difficult for the user to notice the differences between real life and the virtual reality experiences the headset will provide.
As Apple continues to invest in its ARKit and new features such as the LiDAR scanner in the new 2020 iPad Pro, it's plausible to expect that all of these technologies will be merged into a new product to offer advanced augmented and virtual reality capabilities.
Source: https://9to5mac.com/2020/08/24/apple-reportedly-acquires-vr-startup-spaces/
Huawei Suddenly Strikes At Google With New 'Fight' To Beat Android
"The world has been suffering for a long time," rotating Huawei chairman Guo Ping told employees during a pep talk this week, referring to the lock Google has on the Android ecosystem. And so ended the executive silence on President Trump's latest salvo, cutting Huawei's access to the chipsets powering its flagship smartphones. Guo admitted the new sanctions would "cause certain difficulties… especially for high-end mobile phones," but assured employees that "I believe we can solve them."
The focus of Guo's remarks was Huawei's answer to the loss of Google from those mobile phones. Its alternative has been in the works since last year—part HarmonyOS operating system that can run across phones and other smart devices, but mostly the HMS replacement for Google Mobile Services, the apps and underlying services that drive the Android ecosystem. Huawei now has 600 million users on its ecosystem. This is a change that impacts all of those who stay with the brand.
"The world is also looking forward to a new open system," Guo said. "And since Huawei helped Android to succeed, why not make our own system successful?" The devil's very much in the detail here. HMS may be bigger, brighter and bolder, as Huawei claims, but the timing of its full HarmonyOS deployment on a smartphone remains unclear. Reports that this would happen by the end of this calendar year, perhaps as soon as with the launch of the imminent Mate 40, have been denied.
"HMS must have a 'Foolish Old Man Moving Mountain Spirit'," Guo said to rally his audience, "no matter how high the mountain is, dig an inch or less, persist and fight for a long time, we will definitely succeed."
There is nothing especially new in these bullish HMS remarks. What is new, though, is the idea that anything can still be on track despite the admission from the company that its stockpiled custom chipsets will only see it through the launch of the Mate 40, with analysis assuming depletion early-ish next year. And right now there is no Plan-B, given that Trump has cut access to third-party alternatives.
"Don't waste an opportunity in a crisis," Guo Ping said of the latest U.S. attack, telling his audience that Huawei will invest heavily in HiSilicon to overcome the impact of the U.S. ban, albeit that will take time. "HiSilicon will grow stronger in several years," he said, suggesting that the U.S. had created a situation that would ultimately work in Huawei's favour, as long as everyone seized upon it.
Guo described the company's decision to launch HMS as "brave," and that "it was not an easy decision for us, as a smartphone company, to develop our own Huawei Mobile Services ecosystem. It's very difficult and very challenging. But we delivered a better-than-expected script for the first year."
Huawei has maintained throughout its time on the U.S. blacklist that it wants nothing more than a return to normal—where normal is Google restored to its new devices. But the longer this situation continues, the more one can assume Huawei isn't going to backtrack on HMS, not given that it secures a future for the company's smartphones that's not reliant on U.S. tech.
Until now, Huawei execs have been notably diplomatic over the loss of Google and their preference being to restore the relationship between the two organizations. That's why these comments are so remarkable—it's a surprisingly hard stance with surprisingly emotive language to take over Google and the competitive landscape that may now emerge.
As hard as replacing Google is—and many analysts suggest it is near impossible, the chipset issue is much worse. But Huawei looks intent on playing a long-game, with the balance sheet to do so. As reported by China's state-controlled Global Times, Guo "compared cultivating HMS as a protracted war that Huawei is destined to win in the end," telling his audience (and Google) that "it's plausible to have two systems in a world. And Huawei will be able to survive and take the lead even in an extremely hostile environment."
Source: https://www.forbes.com/sites/zakdoffman/2020/09/06/huawei-premium-smartphone-replace-apple-iphone-samsung-galaxy-trump-ban-china/#36993e516ba2
Facebook now lets you customize your Watch video feed with #Topics
Facebook's video destination, Facebook Watch, is introducing a new feature called "Your Topics" that will allow you to tailor its feed to include more of the content you want to see. Currently, Facebook leverages its existing understanding of each viewer's interests to personalize the Watch Feed. Topics, however, will allow users to more explicitly tell Facebook what sort of things they like by exploring and subscribing to various content categories.
The feature has been quietly rolling out to Facebook users in recent days, and now some portion of the user base already has the feature in their own Facebook app.
Among the first to notice the new addition was Twitter user @whimchic, who regularly spots updates and changes to mobile applications before they're made public.
.@Facebook #FacebookWatch follow #Topics. Haven't noticed this before. Not on 'Watch' too often, is this new?? pic.twitter.com/YuG5xcn4I8

— whimchic (@whimchic) August 31, 2020
They were alerted to the feature through a pop-up within Watch on the Facebook mobile app, we're told. Here, a message explained that Facebook will now focus on showing more of the videos related to the #Topics you follow.
"Due to the many different ways your Watch feed is determined and how videos get categorized, you may see videos in your Watch feed that you aren't interested in," the message also warned. "Some videos related to the #Topics or Pages you follow may not appear in your Watch feed," it noted.
If you have the feature, you can access it for yourself by clicking on the Profile icon in the Facebook Watch tab on mobile, then clicking on the link to "Your Topics" to browse the available categories.
The subcategories which you can actually follow or unfollow are grouped underneath broader category pages, like Animals, Art & Design, Books, Business, Education, Fashion & Style, Food, Games, History & Philosophy, Home & Garden, Music, Performing Arts, Science & Tech, Sports, Travel & Leisure, TV & Movies and Transportation.
However, you can't follow these high-level categories themselves — you have to click inside them to follow the individual topics. These can be very specific. For example, within Animals, you could follow #EndangeredSpecies or #GoldenRetrievers. Within Travel & Leisure, you could follow #TravelOceania or #WinterActivities. And so on.
But the subcategory listings are not comprehensive. Upon testing the feature within the Facebook app on my iPhone, a search for many other possible topics yielded no results. (What, no #Corgi videos?!) This, of course, could change in time as the feature is expanded.
Once you follow a topic, a message will confirm your choice and then the topic will appear under "Topics You Follow" in the Your Topics section of Facebook Watch.
From here, you can choose to unfollow the topic later if you decide you want to see less of it in your feed. And if you want to watch only videos from a given topic, you can tap the topic to delve into a customized feed.https://platform.twitter.com/embed/index.html?creatorScreenName=sarahintampa&dnt=true&embedId=twitter-widget-1&frame=false&hideCard=false&hideThread=false&id=1300640943331258369&lang=en&origin=https%3A%2F%2Ftechcrunch.com%2F2020%2F09%2F02%2Ffacebook-now-lets-you-customize-your-watch-video-feed-with-topics%2F&siteScreenName=techcrunch&theme=light&widgetsVersion=219d021%3A1598982042171&width=550px
.@facebook #FacebookTopics on .@facebookapp pic.twitter.com/MAgr63q2Dv

— whimchic (@whimchic) September 1, 2020
The feature is now one of several ways users can personalize and filter their broader Facebook Watch feed.
You can also filter the feed by Live, Music, Following, Shows, Gaming and more, by tapping on the buttons at the top of the screen or from the What's on Watch category picker that shows up as you scroll further down the Watch Feed.
Facebook also adds groupings like its editorially curated "Get Caught Up" section with videos from paid partners, or those groupings that are more algorithmically sorted, like the one with videos that got the most "HaHa's" or "Loves" this week, or those that are popular with friends.
The new feature could make Facebook Watch more competitive with YouTube, where there's historically been a heavier focus on connecting users with individual channels to subscribe to. But YouTube has also embraced Topics in its own way, with broad categories like "Gaming" and "Fashion & Beauty" that are now a part of its main navigation. And it puts personalized topics at the top of the home page directing signed-in users to categories of videos they tend to watch.
Twitter, of course, has its own Topics feature, too, which showcases top tweets that match a particular interest. These may or may not contain videos, however.
Reached for comment, a Facebook spokesperson confirmed the addition of Topics, saying "we're working on more ways to connect people with videos that match their interests." No further details were provided.
Source: https://techcrunch.com/2020/09/02/facebook-now-lets-you-customize-your-watch-video-feed-with-topics/