Instagram prototypes "Latest Posts" feature
Instagram users who miss the reverse chronological feed might get a new way to see the most recent pics and videos from who they follow. Instagram has been spotted internally prototyping a "Latest Posts" feature. It appears as a pop-up over the main feed and brings users to a special area showing the newest content from their network.
Instagram Latest Posts
For now, this doesn't look like a full-fledged "Most Recent" reverse-chronological feed option like what Facebook has for the News Feed. But if launched, Latest Posts could help satisfy users who want to make sure they haven't missed anything or want to know what's going on right now.
The prototype was discovered by Jane Manchun Wong, the master of reverse engineering who's provided tips to TechCrunch on scores of new features in development by tech giants. She generated the screenshots above from the code of Instagram's Android app. "Welcome Back! Get caught up on the posts from [names of people you follow] and 9 more" reads the pop-up that appears over the home screen. If users tap "See Posts" instead of "Not Now", they're sent to a separate screen showing recent feed posts.
We've reached out to Instagram for a confirmation of the prototype, more details, and clarification on how Latest Posts would work. The company did not respond before press time. However, it has often confirmed the authenticity of Wong's findings, and some of the features have gone on to officially launch months later.
Back in mid-2016, Instagram switched away from a reverse-chronological feed showing all the posts of people you follow in order of decency. Instead, it forced all users to scroll through a algorithmic feed of what it thinks you'll like best, ranked based on who and what kind of content you interact with most. That triggered significant backlash. Some users thought they were missing posts or found the jumbled timestamps confusing. But since algorithmic feeds tend to increase engagement by ensuring the first posts you see are usually relevant, Instagram gave users no way to switch back.
Instagram previously tried to help users get assurance that they'd seen all the posts of their network with a "You're All Caught Up" insert in the feed if you'd scrolled past everything from the past 48 hours. Latest Posts could be another way to let frequent Instagram users know that they're totally up to date.
That might let people close the app in confidence and resume their lives.
Source: https://techcrunch.com/2020/02/13/instagram-latest-posts/
Facebook group calls soar 1,000% during Italy's lockdown
Facebook has seen usage across its platforms surge in countries that have brought in virus lockdowns.
Italy – with some of the toughest restrictions – has seen the biggest rise, with group calls rocketing by more than 1,000% in the last month.
The social media giant said total messaging traffic on all its platforms had increased 50% on average across the hardest hit countries.
Facebook owns Instagram along with popular messaging app WhatsApp.
But the company said the higher usage won't protect it from expected falls in digital advertising across the world.
"We don't monetize many of the services where we're seeing increased engagement," Facebook wrote in a post on Tuesday.
Italy has a death toll now above 6,000 people from the virus.
Along with the huge rise in time in group calls (three or more users), the country has seen a 70% rise in time spent on Facebook-owned apps.
Facebook outlined steps it is taking to increase capacity during the heightened traffic as people are stuck indoors and working from home.
"We're monitoring usage patterns carefully, making our systems more efficient, and adding capacity as required," the post from Alex Schultz, vice president of analytics, and Jay Parikh, vice president of engineering wrote.
But it admitted this could become harder. "Maintaining stability throughout these spikes in usage is more challenging than usual now that most of our employees are working from home. We are experiencing new records in usage almost every day."
Facebook has lowered video quality in Europe to help reduce demand on internet service providers. Amazon, Apple TV+ and Netflix have all announced similar measures.
The changes mean each video will use less data, putting less strain on networks already struggling with increased traffic as people stream more content while self-isolating at home.
WhatsApp "Martinelli" hoax is back, warning about "Dance of the Pope"
If you follow @NakedSecurity on Twitter, you'll have noticed that we warned last week about an old WhatsApp hoax that suddenly reappeared.
The bogus news is generally known as the "Martinelli hoax", because it starts like this:
If you know anyone using WhatsApp you might pass on this. An IT colleague has advised that a video comes out tomorrow from WhatsApp called martinelli do not open it , it hacks your phone and nothing will fix it. Spread the word.
When we last wrote about "Martinelli", back in 2018, we noted that the hoax was given a breath of believability because the text above was immediately followed by this:
If you receive a message to update the WhatsApp to WhatsApp Gold, do not click!!!!!
This part of the hoax has a ring of truth to it.
Back in 2016, hoax-checking site Snopes reported that malware dubbing itself WhatsApp Gold, was doing the rounds.
The fake WhatsApp was promoted by bogus messages that claimed, "Hey Finally Secret WhatsApp golden version has been leaked, This version is used only by big celebrities. Now we can use it too."
So WhatsApp Gold was actual malware, and the advice to avoid it was valid, so the initiator of the Martinelli hoax used it to give an element of legitimacy to their otherwise fake warning about the video.The world's best visibility, protection, and response.Start Online Demo
The latest reincarnation of the hoax has kept the text of the original precisely, including the five-fold exclamation points and the weird extra spaces before punctuation marks.
The new hoax even claims that the video first mentioned several years ago still "comes out tomorrow."
But there's a new twist this time, with yet another hoax tacked on the end referring to yet another video "that formats your mobile."
This time, the video is called Dance of the Pope:
Please inform all contacts from your list not to open a video called "Dance of the Pope". It is a virus that formats your mobile. Beware it is very dangerous. They announced it today on BBC radio. Fwd this message to as many as you can!
Ironically, Snopes suggests that this piece of the hoax – which is basically the same as the Martinelli hoax but with a different video name – is even older than the Martinelli part, dating back to 2015.
Quite why the hoax has reappeared now is not clear, though it may have been triggered by March 2020 news headlines about wunderkind Brazilian footballer Martinelli.
Martinelli currently plays for Arsenal in England, but has been tipped to appear in the Brazilian national squad at just 18 years of age; he's also been the subject of media speculation that he might get poached from Arsenal by Spanish heavyweights Real Madrid.
Is it even possible?
In theory, playing a deliberately booby-trapped video file on your mobile phone could end up in a malware infection, if your phone has an unpatched bug in its media player software that a crook could exploit.
In practice, however, that sort of bug is very rare these days – and typically gets patched very rapidly and reported very widely.
In other words, if the creator of this warning knew enough about the "bug" to predict that it could infect any mobile phone, and could warn you about this "attack" in a video that isn't even out yet, it's highly unlikely that you wouldn't have heard about the actual bug itself either from the vendor of your phone or from the world's cybersecurity news media.
Additionally, even if there were a dangerous bug of this sort on your phone and your phone were at risk, it's unlikely that "nothing would fix it".
As for the imminent and unconquerable danger of an alleged double-whammy video attack of "threats" that first surfaced in 2015 and 2016…
…well, if the videos were supposed to "come out tomorrow" more than four years ago, we think you can ignore them today.
What to do?
Don't spread unsubstantiated or already-debunked stories online via any messaging app or social network. There's enough fake news at the moment without adding to it!
Don't be tricked by claims to authority. Anyone can write "they announced it today on BBC radio," but that doesn't tell you anything. For all you know, the BBC didn't mention it at all, or announced it as part of a hoax warning. Do your own research independently, without relying on links or claims in the message itself.
Don't use the "better safe than sorry" excuse. Lots of people forward hoaxes with the best intentions, but you can't make someone safer by "protecting" them from something that doesn't exist. All you are doing is wasting everyone's time.
Don't forward a cybersecurity hoax because you think it's an obvious joke. What's obvious to you might not be to other people, and your comments may get repeated as an earnest truth by millions of people.
Don't follow the advice in a hoax "just in case". Cybersecurity hoaxes often offer bogus advice that promises a quick fix but simply won't help, and will certainly distract you from taking proper precautions.
Patch early, patch often. Security updates for mobile phones typically close off lots of holes that crooks could exploit, or shut down software tricks that adware and other not-quite-malicious apps abuse to make money off you. Take prompt advantage of updates!
Use a third-party anti-virus in addition to the standard built-in protection. Sophos Intercept X for Mobile is free, and it gives you additional protection not only against unsafe system settings and malware, but also helps to keep you away from risky websites in the first place.
Don't grant permissions to an app unless it genuinely needs them. Mobile malware doesn't need to use fancy, low-level programming booby-traps if you invite it in yourself and then give it more power that it needs or deserves.
Source: https://nakedsecurity.sophos.com/2020/03/23/whatsapp-martinelli-hoax-is-back-warning-about-dance-of-the-pope/
Apple's iOS 13.4 might launch on March 17 — here's what to expect
With much of Europe on a coronavirus lockdown, one thing's for certain: We're gonna spend a lot more time on our phones. Which is why the potential launch of iOS 13.4 is a bit more interesting than usual because, hey, we might actually notice the updates for once.
And — if the rumors are to be believed — it might be launching pretty damn soon. Specifically, March 17. Or at least that's what this Twitter post, reported on by MacRumors, suggests:


According to some marketing materials from Alipay, iOS 13.4 will be released on March 17th https://www.ithome.com/0/477/879.htm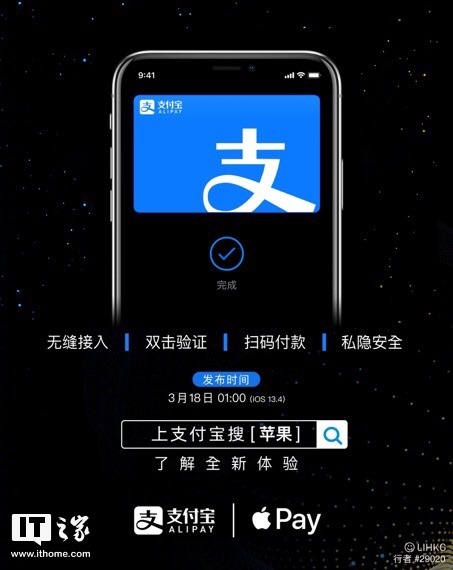 284:18 AM – Mar 16, 2020Twitter Ads info and privacy16 people are talking about this
If the details above are true, iOS 13.4 will be arriving on your iPhone potentially within 24 hours. After the initial excitement (don't contradict me), the next question is simple:
What new features are there in iOS 13.4?
To be honest, there's little here to blow your mind, but we've not got much better to do, so why not run through them?
Universal purchases for Mac and iOS apps
Actually, I'll eat my words. This is quite a big step for Apple and its goal to unify the App Store across its devices. The idea with this update is that, if the developer wants to, they can turn on a feature that bundles their app across platforms.
Effectively, this means that on iOS 13.4, if you buy an app on your iPhone, it's now possible for it to appear on your Mac. If the developer is cool, of course.
iOS 13.4 developers will be able to use the CarKey API
We covered CarKey before, but as a refresher, this is a feature that will eventually turn your iPhone into a, uh, car key.
One assumes that no vehicles will actually have CarKey support on iOS 13.4's launch, but I'd assume that companies will begin developing apps to take advantage of the feature. Then, in the next couple of months, we'll see a lot of car manufacturers to get involved. Hopefully.
New Memoji
I… really don't care about this. But maybe you do. So, there'll be 9 more Memoji stickers on iOS 13.4. Woo?
Say hello to a new toolbar on the Mail app
The Mail app is kinda shitty, but iOS 13.4 will improve this with a toolbar with some more, really standard functions.
This includes stuff like Move Message, Send to Trash, Flag, and a gamut of reply options that have been available on Gmail forever.
iCloud folder sharing
As the name suggests, you'll be able to share specific iCloud folders with people. This definitely won't be used for piracy.
An 'always-on' mode for Siri
An easy way to let Mr. Tim Apple personally listen to everything you're saying.
Seriously though, this means you can access the voice-activated assistant on iOS 13.4 while your device is face-down or out of action. Don't worry, you will need to turn this feature on, so don't worry about spying too much.
Anyway, there you have it! A quick update of what to expect from iOS 13.4, which will be hitting your phones very soon. When it's downloaded, let us know on Twitter which of these new features are your favorites. Happy quarantining.