INSTAGRAM TIGHTENS EATING DISORDER FILTERS AFTER BBC INVESTIGATION
Instagram has placed more hashtags which could promote eating disorders on an "unsearchable" list after a BBC investigation found that users were finding ways around the platform's filters.
The photo-sharing network has also added health warnings to several alternative spellings or terms which reference eating disorders, some of which are popular hashtags on the platform.
Starting in 2012, the photo-sharing site started to make some terms unsearchable, to avoid users being able to navigate directly to often shocking images, and posts that promote the idea that eating disorders are a lifestyle choice rather than a mental illness.
If someone enters the unsearchable terms into the platform's search box, no results will come up.
Other hashtags, when searched, will active a pop-up asking the user if they need help, with options to "learn more", cancel the search, or view content anyway.
BBC Trending found that certain terms promoting bulimia were still searchable – and that the Instagram search bar was suggesting alternative spellings and phrasings for known terms which some see as glamorising or encouraging eating disorders
In one case, the search box offered 38 alternative spellings of a popular term.
In response to our findings, Instagram made several alternative spellings unsearchable and added several others to the list of terms which trigger the health warning. Trending is not listing the specific hashtags on the list, but Instagram said it would continue to try to restrict content which appears to encourage eating disorders and self-harm.
"We do not tolerate content that encourages eating disorders and we use powerful tools and technologies – including in-app reporting and machine learning – to help identify and remove it," an Instagram spokesperson said in a statement.
"However, we recognize this is a complex issue and we want people struggling with their mental health to be able to access support on Instagram when and where they need it.
"We, therefore, go beyond simply removing content and hashtags and take a holistic approach by offering people looking at or posting certain content the option to access tips and support, talk to a friend, or reach out directly" to support groups, the statement said.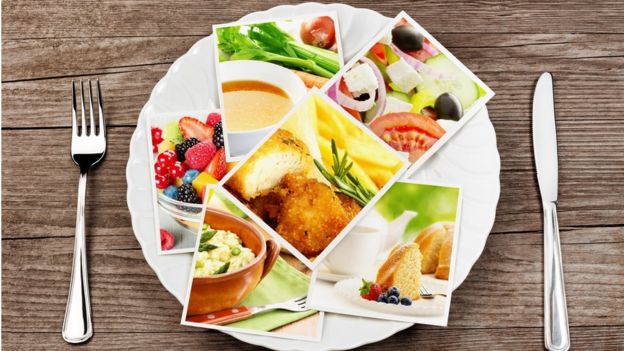 Bypassing filters
After Instagram and other social networks started to censor content that might encourage eating disorders, internet users attempted to navigate around the filters by deliberately misspelling commonly used eating disorder terms. The new hashtags could then be searched for on the platform.
While researching this story, we saw photos of skeletal bodies and posts that encourage extreme fasting.
Instagram, like most popular social networks, does not use moderators to proactively search for content that is against its rules. Instead it relies on other users to report violations.