iPhone SE 2 and Apple AR headset landing in 2020, says noted analyst
Last month, we reported that an iPhone SE successor could be released in early 2020. Now, noted Apple analyst Ming-Chi Kuo is getting in on that sweet iPhone SE prognostication action, with his latest Chinese-language report suggesting that very same thing, as reported by 9to5Google.
Along with a second generation mini Apple handset, Kuo had a couple of additional 2020-based predictions to make, forecasting the arrival of a new iPad Pro and Apple's long-rumored AR headset for good measure.
As per previous reports, iPhone SE 2 is expected to be similar in design and hardware specification to 2017's iPhone 8, only with the upgraded A13 Bionic chipset found in the iPhone 11 instead of an A11 Bionic, and will likely be released sometime in Q1 2020.
As for a new iPad Pro, Kuo believes that'll also drop in the first quarter of next year, sporting a rear-facing 3D time-of-flight (ToF) camera sensor for increased accuracy in depth-of-field photography and (presumably) for use with augmented reality.
Speaking of augmented reality, Kuo also believes that hotly anticipated Apple AR glasses may finally be unveiled next year, with the analyst predicting a release during the second quarter of 2020. Kuo's projection comes only a month after Apple's AR headset was seemingly leaked in the iOS 13 code.
As always, it's best to take any analyst's report on future tech products with a grain of salt. However, it's worth noting that Kuo's predictions have proven accurate in the past.
Source: https://www.techradar.com/news/iphone-se-2-and-apple-ar-headset-landing-in-2020-says-noted-analyst
First Apple product with miniLED backlighting will be iPad Pro in Q4 – Kuo
Following Monday's miniLED report, analyst Ming-Chi Kuo has a follow-up report out today stating that the first Apple product to use the technology will be a new iPad Pro in Q4 of this year.
Today's report doesn't get any more specific than that, but Kuo has previously predicted that the first model to get the improved backlighting system would be the 12.9-inch iPad Pro. Kuo at the time thought this would be launched in Q1 2021, but better-than-expected progress has accelerated that timescale …
Background
It had been expected that Apple would gradually transition iPads and MacBooks to OLED screens. Apple first debuted OLED in the Apple Watch before adopting it for flagship iPhones. All four of this year's iPhone 12 models are expected to have OLED screens.
However, Kuo said a year ago that Apple now appeared to be favoring continuing to use IPS-LCD screens for its larger products, but with miniLED backlighting to improve the quality. By using very many more smaller LEDs for backlighting, it provides greater control over small sections of the screen. This offers many of the same benefits as OLED: higher contrast ratio, increased brightness, deeper blacks, and better power efficiency.
But an LCD screen with miniLED backlighting is actually better than OLED in a couple of respects: it's less prone to burn-in and has a longer life.
MiniLED technology is expensive, but Monday's report said that Apple was bringing on board a second supplier, and using competition between them to drive down costs. Kuo thus expected miniLED screens to make it into 30-40% of iPads and 20-30% of MacBooks at some point next year.
MiniLED iPad Pro in Q4
Today's report says that the first miniLED display will likely be in an iPad Pro. In the context of the earlier report, the smart money would be on a new 12.9-inch iPad Pro in Q4, with the 11-inch one lagging somewhat behind. Apple may also see a staggered launch as a way of boosting sales of the more expensive larger model.
Kuo also expands on his earlier prediction of Apple negotiating lower prices. He now expects Apple's miniLED chip costs to fall by 50% in 2021 and a further 35% in 2022. He says that miniLED has already progressed from the 'technology development' stage to 'economy of scale.'
The analyst says the results of price competition have already been seen in the miniLED television market, with costs falling dramatically as a result. Kuo expects a combination of lower production costs, economies of scale and Chinese government subsidies to continue to drive down the cost to Apple.
The first HarmonyOS-powered phone from Huawei to arrive in 2021
Huawei's HarmonyOS was unveiled last year during the Huawei Developer Conference and there's a report claiming that this year's conference on September 10 will bring the HarmonyOS 2.0. Interestingly, the rumor cites Richard Yu himself, the company's CEO. And the first phone with the in-house operating system will launch as early as next year.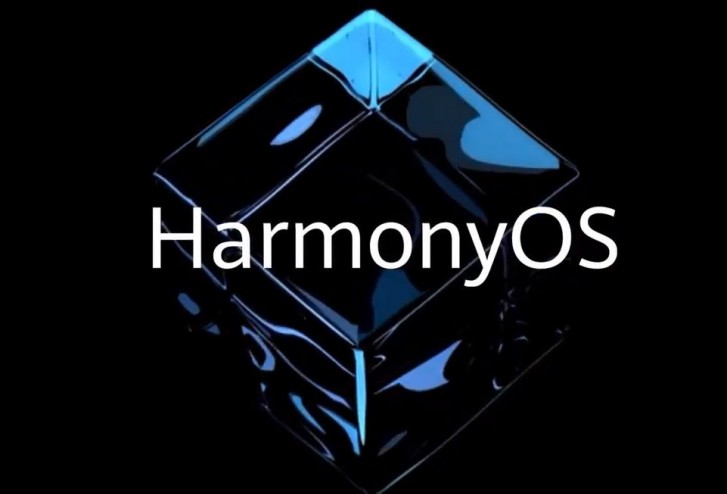 A smartphone running the said OS already exists and will likely hit the market next year along with a number of new devices including PCs, tablets, smart wearables and other IoT products. In fact, the first smartwatch running HarmonyOS is expected to make a debut until the end of this year.
Source: https://www.gsmarena.com/the_first_harmonyospowered_phone_from_huawei_to_arrive_in_2021-news-45132.php
iPhone XR will reportedly be replaced by iPhone 12s in Q2 2021
Previously, conflicting information had emerged about iPhone XR's future. We now seemingly know when it will be discontinued and which phone will replace it.
Leaker Komiya claims that after the introduction of the 
iPhone 12
, Apple will stop selling the 
iPhone 11 Pro
 and Pro Max. They also say that the 
iPhone XR
 will be taken off the market by the end of the first quarter of 2021.
The tipster says 
Apple
 will launch a new model by the name of iPhone 12s in the second quarter of 2021.
As 
Tom's Guide
 points out, Apple used to release S models in the past, but as modest annual upgrades.
If the new rumor has any substance to it, the iPhone 12s will be released a few months after the iPhone 12 goes on sale. Speaking of which, don't expect the new models this month. A 
recent report
 has corroborated claims about an October release. Even the latest leak hints at the same.
The iPhone 12s will supposedly be LTE-only
Back to the iPhone 12s, it could be the rumored 
4G-only iPhone 12
. According to earlier forecasts, this variant will be announced in 
February 2021
. This estimate is loosely in line with the alleged Q2 release time frame. After all, if the iPhone 12 launch date has been moved up, Apple might reschedule the release of the 4G model too.
Based on this assumption, the iPhone 12s will retail for $800. We expect it to have more in common with the iPhone 12 Pro than the standard iPhone 12.
Rosenblatt Securities analyst Jun Zhang had 
previously claimed
 that the LTE iPhone 12 won't have a lot in common with the 5G models. He was also expecting Apple to launch two 4G-only models, but that seems unlikely at the moment.
All the 5G-ready iPhone 12 variants will probably feature the upcoming 
A14 Bionic chipset
 and OLED displays. The iPhone 12 and iPhone 12 Max will likely come with a dual-camera system, and the Pro modes will have a triple camera setup with a LiDAR depth sensor.
Only the highest-end model is expected to offer 
mmWave 5G
.