'It like broke my email system': Elon Musk takes a jab at Apple by calling some recent iPhone updates 'not great'
Tesla and SpaceX CEO Elon Musk said one of Apple's recent iPhone updates "broke" his email system.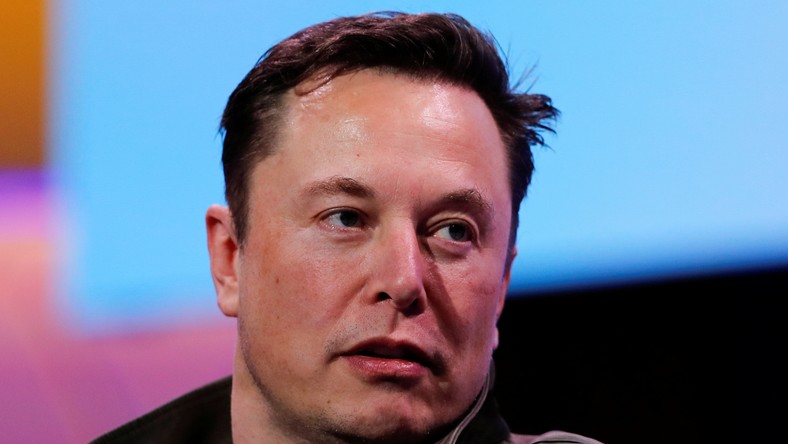 The remark was made on stage during the Satellite 2020 conference when asked about the importance of software.
Musk didn't elaborate on the specific software update he was referring to, but Apple's iOS 13 update was criticized for launching with bugs and glitches in September.
Apple's iOS 13 software update launched with several bugs and glitches last fall, and it seems like even Tesla and SpaceX CEO Elon Musk noticed.
When speaking on stage at the Satellite 2020 conference , Musk was asked about the importance of software and the role it will play in future endeavors, such as missions to Mars. The interviewer specifically asked Musk about a previous remark he had made about technology naturally decaying as a result of skills fading over time.
When asked about whether this is an issue that must be considered when planning a mission to Mars, since much of the technology is powered by software in addition to hardware, Musk clarified the point he was trying to make.
"What I was referring to is that technology does not automatically improve," Musk said. "People are used to the phone being better every year. I'm an iPhone user, but I think some of the recent software updates have like been not great, certainly feeding into that point. It like broke my email system. . .which is quite fundamental."
Musk didn't elaborate on the specifics of the software updates he was referring to, but Apple's iOS 13 release was criticized for launching with bugs and glitches in September. In the hours following iOS 13's debut, users had complained about a variety of issues impacting features like Wi-Fi, Bluetooth, and the on-screen keyboard.
Apple launched a software update in the days after to address such issues, and the company is reportedly overhauling its development system to prevent such glitches from surfacing in its next big iPhone update, according to Bloomberg.
Back in 2017, a bug in the iPhone's iOS 11.1 software caused the letter "I" to be automatically changed to a capital letter "A" with a question mark.
Musk went on to discuss the importance of getting fresh talent into the tech industry to solve software-related issues, not just for troubleshooting but for looking at longer-term problems around retiring old code bases and creating new ones.
"We certainly need a lot more smart people to work in software," he said.
Source: https://www.pulse.ng/bi/tech/it-like-broke-my-email-system-elon-musk-takes-a-jab-at-apple-by-calling-some-recent/8j9cq1x
From COVID-19 to Inclusion: Fintech Faces New Challenges
In the middle of the first month of the year, one of the biggest names in the payments business acquired one of the most innovative fintech infrastructure companies in the industry, in a deal valued at more than $5 billion.
Six months later, Visa's acquisition of Plaid almost seems like news from another time.
The arrival of the coronavirus to virtually every corner of the globe – and the worldwide response to the killing of a black man in police custody in the U.S. – have sent shock waves through the fintech industry – as they have the rest of the world. Now, at the same time, fintech is engaged in both the struggle to help businesses and consumers cope with the closures and shelter-in-place restrictions of the COVID-19 crisis, as well as the challenge of correcting decades of discriminatory practices against African Americans and members of other underrepresented ethnic groups. As we approach the middle of 2020, fintech is facing different kind of crisis that, while not of its own making, will require a response that is uniquely tailored to the world it operates in.
This is a world that is both heavily technical, relying on the latest innovations in machine learning, artificial intelligence, and distributed ledger technology, while simultaneously pledging to bring the benefits of 21st century financial services to the underbanked and underserved populations of both post-industrial and developing economies. This is a world that has grown tremendously through the contributions of people from diverse backgrounds, representing cultures from almost every corner of the globe. Yet, at the same time, it is a world that is still struggling to achieve true gender and ethnic diversity, particularly in the C-suite and in the boardroom.
There are many ways to value an industry: the quality of the goods it produces; the entertainment, education, or simple well-being its services provide; even just the degree of pure, gee-whiz innovation the industry may deliver, often seeming to grant us what we want even before we summon up the nerve to wish for it.
But as the fintech industry edges closer, inexorably, toward maturity, it now finds itself increasingly judged on the kind of criteria Corporate America – often to its own surprise and bewilderment – can find itself judged on from time to time. This is a judgement that has less to do with what Corporate America makes and sells, and more with who Corporate America is and what it values.
Both the global public health crisis and the renewed determination to fight racial inequality are providing fintech as an industry with an opportunity to show the world just what it's made of. As we move into the second half of this historic year, I am hopeful and optimistic that fintech will rise to the challenge.
Source: https://finovate.com/from-covid-19-to-inclusion-fintech-faces-new-challenges/?utm_source=feedblitz&utm_medium=FeedBlitzEmail&utm_campaign=Weekly_2020-06-25_08:15:00&utm_content=646536&utm_medium=FeedBlitzEmail&utm_campaign=Weekly_2020-06-25_08:15:00&utm_content=646536
Mastercard to Acquire Finicity in $825 Million Deal
For a year that began with Visa's headline-making acquisition of Plaid, it seems almost poetic that near 2020's midway mark, Mastercard would make a major fintech bid of its own.
The company has agreed to acquire Finicity, a real-time financial data and analytics provider and long-time Finovate alum, in a deal valued at nearly $1 billion. This figure represents a combination of the $825 million purchase price of the Salt Lake City, Utah fintech, as well as a potential earn-out for Finicity's existing shareholders – subject to the company meeting certain performance targets.
"Since our founding, Nick Thomas and I have focused on developing industry-leading technology and building an organization that empowers consumers and organizations to better understand, manage, and use their financial data to improve their financial lives," Finicity co-founder and CEO Steve Smith said. "Enabling people to access and control their data, while ensuring best practices to protect that data, will continue to drive tremendous innovation that increases financial literacy, inclusion, and health. This partnership with Mastercard helps us accelerate this mission globally."
Mastercard President Michael Miebach cited open banking as one of the reasons for the company's interest in Finicity. Referring to open banking as both a "growing global trend" and a "strategically important space," Miebach praised Finicity's ability to leverage open banking APIs to enable financial data and insights to streamline lending and mortgage processes, account-based payment initiation, and other PFM services. He also credited the company for its focus on the data rights of the consumer.
"(Finicity) shares our commitment to consumer-centric data practices, ensuring consumers have a say in how and where their information should be used," Miebach said.
Founded in 2000, Finicity provides financial data APIs, credit decisioning tools, and financial wellness solutions that help financial institutions and fintechs better serve their customers. The company's technology helps power solutions like Experian Boost and Rocket Mortgage from Quicken Loans. Named a Best Place to Work in Fintech by American Banker for the last three consecutive years, Finicity began 2020 partnering with SaaS-based marketing automation, CRM, and POS solution provider for banks and mortgage companies, Volly.
Source: https://finovate.com/mastercard-to-acquire-finicity-in-825-million-deal/?utm_source=feedblitz&utm_medium=FeedBlitzEmail&utm_campaign=Weekly_2020-06-25_08:15:00&utm_content=646536&utm_medium=FeedBlitzEmail&utm_campaign=Weekly_2020-06-25_08:15:00&utm_content=646536
Apple's chips to overcome Intel silicon "valley"
After years of rumours, it's now official: Apple is breaking up with Intel.
At its Worldwide Developers Conference 2020, which kicked off on Monday, Apple announced plans to sell Mac computers using its own processors beginning this year, moving away from Intel's chips. The news sent Apple to a new all-time high with a year-to-date climb that has now exceeded 22 percent.
Intel's stock still managed to track broader gains in US stock markets, although it remains some 13 percent below its year-to-date high.
The breakup of the 15-year relationship however carries more symbolic value than financial pain.
In its 2019 financial year, Mac computers accounted for less than 10 percent of Apple's total revenue. Over the prior three financial years (FY 2016-2018), fewer than 20 million MAC computers were sold per FY, which is less than half of the total number of iPads sold. iPhones remain the company's primary hardware product, making up about 77 percent of total units sold, while accounting for more than half of total revenue according to Bloomberg data. Meanwhile, it's estimated that the Mac line of computers accounts for less than five percent of Intel's annual revenue.
While this latest move appears to be chipping away at Intel's position as the world's largest chipmaker, Apple's own position is also being challenged.
The Cupertino-based company is facing a backlash from third-party developers who will play a crucial role in ensuring that apps can still function well on the new Macs that are set to be powered by Apple's own processors by year-end. Apple however appears to have extended an olive branch to the developer community on Monday by allowing them to challenge App store policies.
At the same time, US and European regulators are scrutinising Apple's policies over its App Store, which contributed about 18 percent of Apple's total revenue in the 2019 fiscal year, a figure which exceeded US$ 46 billion. The iPhone maker is also still contending with the ill effects of the coronavirus pandemic. Just last week, Apple announced that it will reclose 11 stores in Florida, Arizona, North Carolina, and South Carolina amid a resurgence in Covid-19 cases. While the immediate impact appears minor for the time being, a larger wave of US lockdowns could erode Apple's sales, considering its reliance on hardware sales.
Even when faced against such headwinds, markets are still holding up Apple as the world's most valuable company, with a market cap of US$1.555 trillion. Given the grip it has over its software and hardware ecosystems, Apple's shares are expected to ride out potential valleys to come and climb onto loftier peaks.
Source: https://www.forextime.com/market-analysis/apples-chips-ride-out-intels-silicon-valley