'It like broke my email system': Elon Musk takes a jab at Apple by calling some recent iPhone updates 'not great'
Tesla and SpaceX CEO Elon Musk said one of Apple's recent iPhone updates "broke" his email system.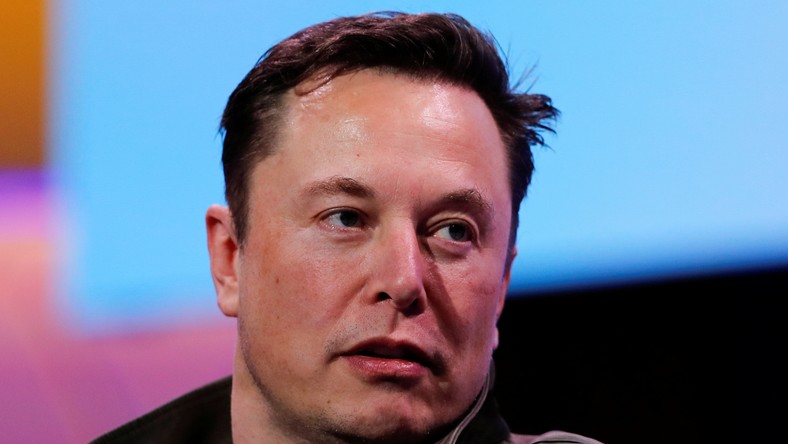 The remark was made on stage during the Satellite 2020 conference when asked about the importance of software.
Musk didn't elaborate on the specific software update he was referring to, but Apple's iOS 13 update was criticized for launching with bugs and glitches in September.
Apple's iOS 13 software update launched with several bugs and glitches last fall, and it seems like even Tesla and SpaceX CEO Elon Musk noticed.
When speaking on stage at the Satellite 2020 conference , Musk was asked about the importance of software and the role it will play in future endeavors, such as missions to Mars. The interviewer specifically asked Musk about a previous remark he had made about technology naturally decaying as a result of skills fading over time.
When asked about whether this is an issue that must be considered when planning a mission to Mars, since much of the technology is powered by software in addition to hardware, Musk clarified the point he was trying to make.
"What I was referring to is that technology does not automatically improve," Musk said. "People are used to the phone being better every year. I'm an iPhone user, but I think some of the recent software updates have like been not great, certainly feeding into that point. It like broke my email system. . .which is quite fundamental."
Musk didn't elaborate on the specifics of the software updates he was referring to, but Apple's iOS 13 release was criticized for launching with bugs and glitches in September. In the hours following iOS 13's debut, users had complained about a variety of issues impacting features like Wi-Fi, Bluetooth, and the on-screen keyboard.
Apple launched a software update in the days after to address such issues, and the company is reportedly overhauling its development system to prevent such glitches from surfacing in its next big iPhone update, according to Bloomberg.
Back in 2017, a bug in the iPhone's iOS 11.1 software caused the letter "I" to be automatically changed to a capital letter "A" with a question mark.
Musk went on to discuss the importance of getting fresh talent into the tech industry to solve software-related issues, not just for troubleshooting but for looking at longer-term problems around retiring old code bases and creating new ones.
"We certainly need a lot more smart people to work in software," he said.
Source: https://www.pulse.ng/bi/tech/it-like-broke-my-email-system-elon-musk-takes-a-jab-at-apple-by-calling-some-recent/8j9cq1x
Sports Fans Get Ready as Wizkid Gives Away TECNO Camon 15 During Online Launch
It is getting closer and closer to the TECNO CAMON 15 series online launch day, and more information has been leaked.
Many subscribers have even received a phone invitation from Wizkid himself! We heard that Wizkid will attend the unprecedented online launch, and there will be surprise gifts offered by Wizkid.
Sound exciting?
There are numerous reasons that you should check out the CAMON 15 online launch–here are four of the most compelling ones!
It's the first-ever smartphone online launch in Africa
History is being made! The online launch of a smartphone is unprecedented in Africa, and TECNO proudly presents its new smartphone CAMON 15 as a pioneer in the industry.
It's not only an excellent opportunity for TECNO to communicate with the audience directly, but it also means that the Internet in Africa is coming to a new phase. It is a great pleasure and honour to see the latest technological progress in the 2020s.
Music fans–Wizkid will be there waiting for you
One of the most popular idols from Nigeria, whose music has accumulated over 128 million views on YouTube, the talented singer and songwriter Wizkid is also a fan of TECNO smartphones!
Wizkid will apparently be present at the online launch and will be giving away gifts to some lucky viewers. Are you wondering about the collaboration between Wizkid and the TECNO CAMON 15? We will learn more soon!
During the launch event, TECNO will introduce the new technology featured on its phone
As a high-tech company, TECNO strives to constantly lead the frontier of the smartphone industry. Featured the top-quality camera on the market in CAMON 15, the company utilized the latest technology innovations such as a SONY chip 64 megapixels, and TAIVOS™ (TECNO AI Vision Optimization) in their product to increase the camera's performance.
The CAMON 15 specializes in night-time photography; the strong computational support reduces the noise in the image in low light environments, increasing the photo quality significantly.
The SONY camera is also able to detect minute details from 30 meters away, it enhances the image definition and keeps a refined vision even after zooming in for 8 times.
No matter whether you are a technology geek or have a casual interest in smartphone technology, you will learn a lot from the online launch because TECNO will give you a full presentation on their newest and most cutting-edge technology.
You will have access to all the information you need before you buy your next smartphone
Think about buying a new smartphone but are overwhelmed by the many choices on the market? Find it hard to decide? We understand your struggle. In order to make good purchasing decisions, you need to make informed purchasing decisions, and that's part of why watching the online launch will be so interesting for you! Simply stay at home and watch it on Channels Television and Startimes Zone, it is so easy to make it! The more information you get, the more you understand the product and what to expect from it. You will also get to understand CAMON 15 in every regard. Don't miss the chance to make a smart choice!
TECNO has made a truly big move this time.
Source: https://www.sports247.ng/sports-fans-get-ready-as-wizkid-gives-away-tecno-camon-15-during-online-launch/
Microsoft Cancels Inspire, Its Partner Conference
Gavriella SchusterMicrosoft announced that it is canceling Inspire 2020, the firm's annual partner conference, which was set for July.
"The safety of our community is a top priority," Microsoft corporate vice president Gavriella Schuster writes in a new addition to her original Inspire post. "In light of health safety recommendations from public health authorities, we will not be holding Microsoft Inspire 2020 as an in-person event. We are exploring alternative ways to bring our partner community together to connect and learn. Stay tuned for more details to come."
Inspire is the second major Microsoft conference to fall to the Coronavirus this year: The firm canceled Build 2020, which had been set for mid-May, about ten days ago. That event will be held virtually, and as indicated in Ms. Schuster's comments above, the firm could obviously go in that direction with Inspire too.
This leaves Ignite, Microsoft's biggest conference, as the final piece of the company's major in-person event schedule for the year. Ignite was held in November last year, a change from the normal schedule, but this year it's scheduled again for September, in New Orleans. Microsoft will obviously make a decision on Ignite soon, but I can't imagine an event as big as Ignite continuing as-is, regardless of what happens with the Coronavirus in the intervening months.
As I wrote previously, there are powerful factions withing Microsoft that would like to kill Build and make Ignite the company's single major conference for customers. This doesn't impact Inspire, as that event is for partners, not customers.
Source: https://www.thurrott.com/microsoft/233224/microsoft-cancels-inspire-its-partner-conference
Nokia Unveils New Smartphones
The HMD Global has introduced three new Nokia smartphones into the Nigerian market.
The Nokia 8.3 5G was the first 5G Nokia smartphone added to the portfolio and is joined by the brand-new Nokia 5.3 and Nokia 1.3, as well as the latest addition to the Originals family, the Nokia 5310. Sticking with firsts, HMD Global also enters a brand-newservice category with HMD Connect global data roaming, its innovative and hassle-free service that keeps customers connected to the things that matter most.
The Chief Executive Officer, HMD Global, Florian Seiche, said: "I am incredibly proud of the innovations we have introduced that will build on our unique commitment to ensuring the Nokia smartphone experience will only get better over time. Today we are kicking off a new chapter for HMD Global as we step into 5G with a truly global, future-proof smartphone. Combined with the launch of HMD Connect, we are creating a truly seamless experience in terms of connectivity."
According to Chief Product Officer, HMD Global, Juho Sarvikas, "We take great pride in working with our partners to deliver unique devices. That's why we are excited to announce a number of firsts with this launch. With the help of the Qualcomm Snapdragon 765G Modular Platform, we have created a truly global 5G Nokia smartphone that's designed with cost, usability and future-proofing in mind. Not only does the Qualcomm 5G solution enable to us condense more than 40 different radio frequency components in a single module, the Nokia 8.3 5G also features the highest number of 5G New Radio bands from 600hmz all the way up to 3.8GHz – meaning it is a truly global and future-proof device."
Sarvikas added: "Together with Google we have managed to introduce an impressively accessible Android (Go edition) device with the Nokia 1.3 – one of the first smartphones to launch with Camera Go and running Android 10 Go edition. The new Nokia 5.3 takes powerful features like the quad camera and Qualcomm Snapdragon 665 Mobile Platform and puts these at the fingertips of an even wider pool of fans."
President, Qualcomm, Cristiano Amon, said: "We are proud to support HMD Global in announcing their new 5G device – one of the first commercially announced devices to be based on the Qualcomm Snapdragon 765G Modular Platform. We developed this platform to help bring 5G experiences to everyone and give time to market advantages to our customers – it is a highly integrated solution based on the world's first-announced mobile platform with integrated 5G, coupled with an advanced Radio Frequency module to create a truly global 5G solution."
Source: https://www.thisdaylive.com/index.php/2020/03/26/nokia-unveils-new-smartphones/