Microsoft says its Surface Duo phone isn't really a phone — here's why
Microsoft doesn't want you to think of the newly announced Surface Duo as a phone. And the reasons are far from technical. The Surface Duo attaches two 5.6-inch screens around a central hinge. It has a modem to connect to the network and make phone calls. By any definition, Microsoft has made a phone. It even runs Android.
Panos Panay, Microsoft's chief product officer, even had difficulty denying that the Surface Duo is a phone. During the launch presentation in New York, he acknowledged that media would probably refer to it that way no matter how he spun it. (Here are 8 things we still don't know about the Surface Duo.)
"Make no mistake," Panay said by way of a redirect. "This is a Surface device."
Microsoft announced the Surface Duo at a pivotal time when interest in devices that can double a phone's screen size is on the rise. Samsung's problematic Galaxy Fold shows the promise of an ultralarge screen you can fold up and put in your pocket, but it also revealed the peril of a bendable screen that's far weaker than glass. With the Surface Duo, Microsoft thinks it can do better than fragile foldable phones.
In the Surface Duo, Microsoft attempts to plant a flag on the best of both worlds, a cellular device that doubles your screen size with two sturdy glass screens.
So why can't a Surface device be a phone, too?
Phone or Surface device, the difference is mainly semantic. Perhaps it exists within Microsoft's marketing psyche as a way to deflect an awkward explanation for why a company with such a rich history making Windows phone software is now trying to sell an Android phone.
Maybe calling the Duo a "phone" is a way to explain why it doesn't have a second, external screen like the Galaxy Fold and other prototypes we've seen. Or maybe it would be Microsoft uncomfortably admitting defeat after it closed its phone business in 2016 — the Lumia 650 was the last phone to run mobile Windows software.
"Surface Duo does much more than make phone calls – it's a dual-screen Surface that fits in your pocket, bringing together the best of Microsoft productivity experiences, Android apps, and Surface hardware design into a single device," said a Microsoft spokesperson in an email.
Before the iPhone arrived in 2007, Windows Mobile was on the rise, with a 50% US marketshare in Q2 2007, according to NPD Group, and 12% global reach, according to O'Reilly, citing Gartner.
At its inception, Windows Mobile software had a sophisticated file system that turned small-screen phones into mini computers that were perfect for on-the-go geeks. But it was Apple's more intuitive iOS that caught the attention of the masses, with Google's rapidly maturing Android OS following a year later.
Despite several overhauls to Window Mobile, Windows Phone and Windows for phones, Microsoft's mobile software struggled to match the features and apps available in Android and iPhone — even after buying Nokia's phone business.
By 2011, the brand barely registered 2%, while Android soared to capture 53% of the US market and iOS took 29%. Joining the Android current, which just a few years before was barely a blip on the radar, would be a bitter pill for any former competitor to swallow.
Microsoft begs to differ. "We are embracing customers where they are and building on technology they use with benefits only Microsoft can bring," the spokesperson emailed. "We are building on top of Android, just as we've built on top of Chromium in our Edge browser, to give our customers the best of both companies."
Microsoft may have a checkered mobile past, but its leadership today, helmed by Panay and CEO Satya Nadella, is taking the first necessary step to possibly repair Microsoft's smartphone reputation. Making any kind of dent is a radical long-shot by any measure.

But by giving the Surface Duo an Android OS and the power to make calls, Microsoft is putting itself back in the conversation — no matter what kind of device you want to call it.
Source: https://www.cnet.com/news/microsoft-says-its-surface-duo-phone-isnt-really-a-phone-heres-why/
IPHONE 12 MINI COMING WITH A 5.4-INCH OLED DISPLAY
If you're an Apple enthusiast, then you'll maybe living the strangest of September. It's a very unusual month for a very unusual year in light of the ongoing pandemic. The fact is, that all fans waiting for an iPhone release this month will have to wait until October as the company couldn't finish the new smartphones in time for the usual schedule. We have been waiting for a new set of iPhone 12 devices and now, there's some light for the upcoming small model with 5.4-inch.
According to a new leaker (via), the smallest iPhone will be called the "iPhone 12 Mini". Interestingly enough, the leakster states that the device previously called "iPhone 12 Max" will now launch as "iPhone 12". As we can see, Apple is moving down the smartphones by introducing a new naming scheme for the smallest device. It's not a big surprise, after all, the company is planning four new devices for this year's release. For that reason the company is introducing the fourth device with a new name.
Worth noting that the "Mini" naming is not entirely new for the Cupertino-based firm. It already uses the Mini in the iPad and Mac computer lineups. The company even unveiled iPod Mini models in the past. So it's not so shocking to see an iPhone 12 Mini, even though this suffix has taken several years to reach the smartphone lineup. The company will likely keep the iPhone 12 Pro and Pro Max suffixes for the upcoming models with 6.1-inch and 6.7-inches. These names were introduced last year with the iPhone 11 lineup.
Read Also:
Alleged iPhone 12 Pro Max with the A14 Bionic SoC appears on AnTuTu
A14 BIONIC, 5G CONNECTIVITY, 60HZ REFRESH RATE AND SMALLER NOTCH
All the new iPhone will debut with the company's first 5nm chipset the Apple A14 Bionic. The gains in performance are incremental, but we can expect a massive boost in energy consumption. Apart from the power-efficient chipset, they will also be the first iPhones to surf on the blazing fast speeds of 5G networks.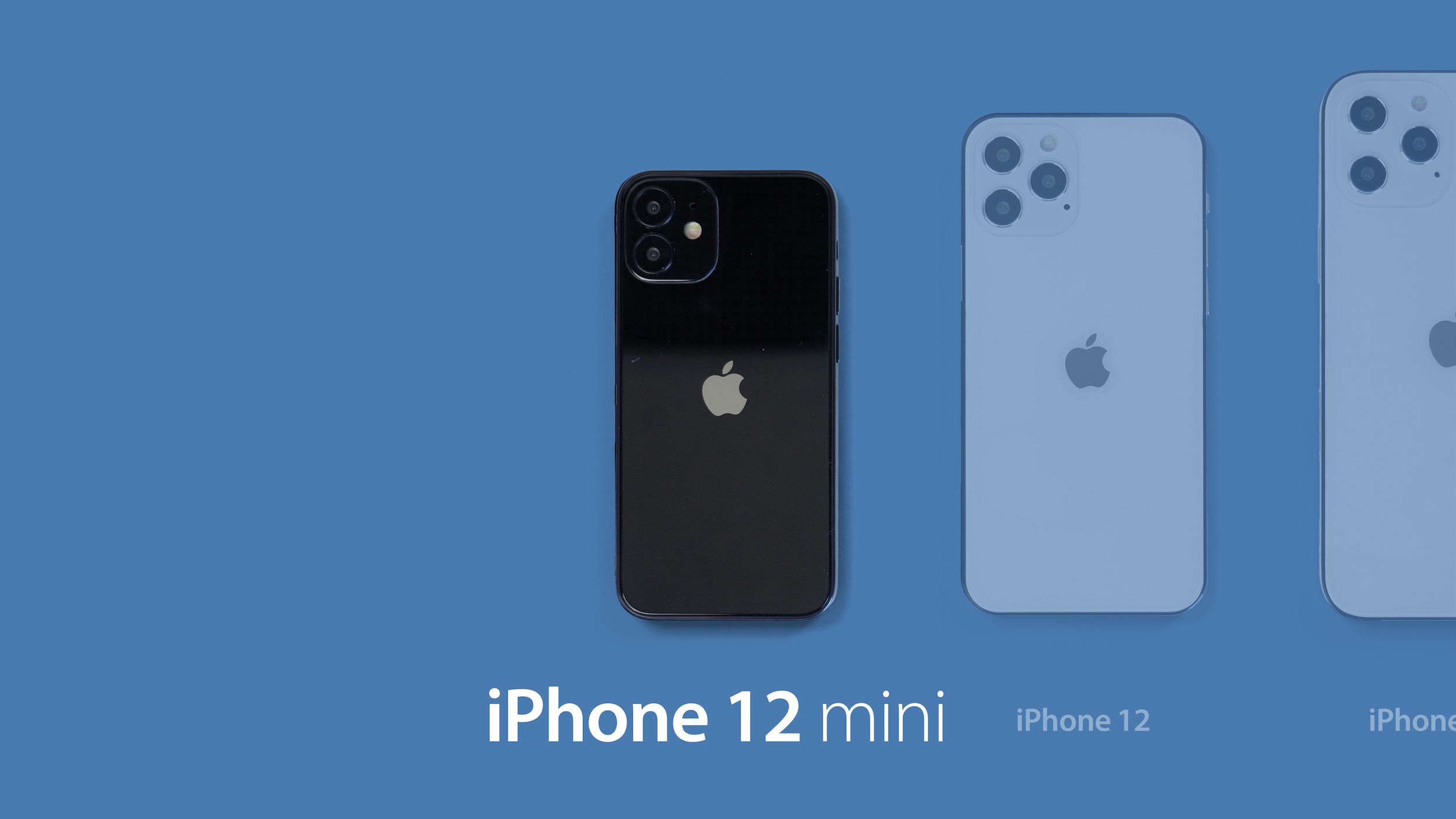 Unfortunately, Apple will not surf on recent trends like that one asking for high-refresh rate displays. All the new iPhones will pack 60Hz refresh rate OLED screens. However, they are said to sport smaller notches to allow more status icon at the display's top. It will be the first time we see the company making adjustments in the wide notch introduced with the iPhone X. Unfortunately, the new devices are said to not come with a charging brick. This certainly will enrage some users.
Source: https://www.gizchina.com/2020/09/21/iphone-12-mini-coming-with-a-5-4-inch-oled-display/
Samsung Galaxy Z Fold 2 Price, Release Date, and Specs
The 5G-ready Galaxy Z Fold 2 is Samsung's third attempt at a foldable smartphone since the release of the Galaxy Fold in the spring of 2019 and the Galaxy Z Flip in February of 2020.
Highlights:
The foldable smartphone starts shipping on September 18 with a $1999 price tag.
The Galaxy Z Fold 2 is available for pre-order from Samsung's website.
It comes in two colors: bronze and black. The hinge is available in metallic red, silver, gold, and blue.
A stylish Thom Browne Edition is available.
Galaxy Z Fold 2 Features
The Galaxy Z Fold 2 offers an array of improvements compared to the original Galaxy Fold. Here's what you need to know.
Glass screen folds like a book.
The camera has a hands-free option, where you can wave your hand to take a picture.
The screen emits reduced blue light, so its easier on your eyes.
No notch and slim bezels—just a tiny punch hole for the camera—make for more screen real estate.
Has a Hideaway Hinge for a streamlined look.
120 Hz refresh rate on the main screen.
Samsung's improved AI saves battery life.
Wireless charging support.
Comes with an array of VIP benefits (scroll down to learn more).
Galaxy Z Fold 2 Specs and Hardware
The Galaxy Z Fold 2 improves upon its predecessor in many ways, including upgrading from a plastic to a glass display, adding a more reliable hinge, and removing the thumb-shaped notch.
The glass display should be more conducive to folding and unfolding than the original Fold's plastic one. Speaking of folding, Samsung's Flex mode lets you fold the smartphone and lock the screen at any angle. The hinge is strong enough to stay open at a variety of angles so you can stand it up to watch a movie, have a video chat, or take photos using a hand gesture, for example.
This smartphone has app continuity when folding and unfolding, so your work or play isn't interrupted. You can use two apps on the smaller cover screen, and three on the main screen using the split-screen feature.
Users can launch up to 3 supported apps simultaneously and save the layout, so those apps will appear just like that every time you start up the phone.
There are two cool camera features too. Photo-takers can use the Cover screen to show a preview of camera shots to their subjects. Auto framing keeps your subjects centered and in focus, and widens and narrows the view as people enter and leave the scene.
Finally, its larger, 7.6-inch main screen has a 120 Hz refresh rate, which is excellent for gaming.
Galaxy Z Fold 2 Specs-at-a-glance
Operating System
Android 10
Dimensions (Folded)
6.26 by 2.67 by 0.6 inches
Dimensions (Unfolded)
6.26 by 5.04 by 0.27 inches
Screen Size (Folded)
6.2 inches
Screen Size (Unfolded)
7.6 inches
Screen Resolution
2260 by 816 pixels (inner); 2208 by 1768 (outer)
Camera (Front)
Dual 10-megapixel lenses
Camera (Rear)
Triple 12 megapixel lenses
Storage
256 GB
Hardware/chipset
Qualcomm Snapdragon 865+ 12GB RAM
Battery Size
4500 mAh
Galaxy Z Premier Perks
Galaxy Z Premier is Samsung's VIP club for foldable phones. The smartphone includes Galaxy Z Concierge, which offers 24/7 support and a discounted screen replacement if you damage it within a year of purchase.
Other benefits include a membership to Founders Card, an organization for entrepreneurs, a prepared meal from a Michelin starred restaurant, access to participating golf and country clubs across the U.S., and more. Samsung continually adds benefits to the program.
Source: https://www.lifewire.com/samsung-galaxy-z-fold-2-5076492
LG Wing takes aim at Galaxy Z Fold 2 – shakes up the new status quo
The LG Wing made its first appearance last week in a concept image, but has been officially announced since then, introducing a radical new form factor to the world of smartphones.
With a completely different approach to multitasking than the dual screens of the Surface Duo, and an innovative way to offer more screen real estate compared to the Galaxy Fold, the LG Wing is a statement smartphone optimised for the way people consume media today.
The device offers a 6.8-inch P-OLED display that swivels up, revealing a second, 3.9-inch screen. Swivel Mode, as it's called, is designed to present a new way to "engage with certain apps and features," which translates to scenarios like using the main screen for video content or navigation, and using the smaller screen for browsing comments, taking calls, or reading messages.
Swivel Mode also allows the second screen to act as a grip, and with Grip Lock turned on, it ignores accidental touches to the smaller screen, meaning that your activities on the main screen remain uninterrupted.
Inside, you'll find the Snapdragon 765G 5G processor for 5G connectivity, 8GB RAM, and options for either 128GB or 256GB storage.
On the camera-front, you'll find a triple setup (64MP f/1.8 wide, 13MP f/1.9 ultra-wide, 12MP f/2.2) with a Gimbal Mode that content-makers will love. The selfie camera is a 32MP pop-up – leaving the display free of holes and notches – that can be used in tandem with one of the rear cameras for dual recording.
The LG Wing has taken a different design path to Samsung's foldables to solve problems like the need for multitasking, and larger displays in a compact form factor, but with the Korean tech giant rumored to be making its foldable Z series its new flagship, LG may find it difficult to find an audience for its unique approach.
The phone is set for an initial launch in South Korea, followed by North America and Europe, but a release date has yet to be confirmed.
Source: https://www.t3.com/news/lg-wing-takes-aim-at-galaxy-z-fold-2-shakes-up-the-new-status-quo