Millions Of Android Users To Get This Killer New WhatsApp Alternative
WhatsApp has become the dominant messaging platform, dwarfing all other contenders with the exception of its Facebook stablemate Messenger. In doing so, this hyper-scale "over-the-top" platform has also pushed legacy SMS messaging into the background, which given its limitations is no bad thing. But now the latest move from Google's Android is likely to be WhatsApp's sternest challenge yet.
If you haven't caught up with RCS yet, you soon will. Rich Communication Services is a reinvention of cellular messaging, a halfway house between the SMS ecosystem run by network operators and platforms like WhatsApp and iMessage. The wide-scale RCS rollout is being driven by Google as Android's iMessage equivalent, but it has always had one critical flaw. Until now. Maybe.
WhatsApp popularized the shift from network-based SMS to a separate messaging platform. The cross-platform app enabled users to exchange richer data, to send messages over WiFi at a time when many users still paid for each SMS sent. This was followed by groups, voice and video calls, and its now trademark end-to-end encryption. Messaging had been reinvented.
A couple of years after WhatsApp, Apple jumped into the game with iMessage—its obvious drawback, that senders and recipients had to be using iPhones, was overcome by integration with the standard SMS platform on those phones. If a recipient was not on iMessage or was offline, the message would revert to SMS.
The thinking behind RCS was to deliver a best of both worlds solution—the cross-platform ubiquity of SMS with the functionality of WhatsApp and iMessage, but built right into the core network infrastructure. And for the networks, who have lost billions in revenue to the dominant over-the-top platforms, this was an opportunity to try and pull some of this back.
The issue, though—and it's a big one, is that the SMS infrastructure is inherently insecure, lending itself to so-called "man-in-the-middle attacks." Messages run through network data centres, everything can be seen—security is basic at best, and you are vulnerable to local carrier interception when travelling.
I can't stress enough how insecure SMS messaging is for anything that is sensitive, whether travelling or not. This is an archaic solution and there are multiple better options. Last November, I reported on the Chinese state-sponsored threat groups that had compromised multiple network operators to plant keyword-and user-hunting malware in the SMS centres themselves.
That same month, a German security firm warned that RCS is little better, with deployments "badly protected in many networks, allowing hackers to fully take over user accounts." The researchers claimed that the RCS vulnerabilities include caller ID spoofing, user location tracking and message interception.
The answer, of course, is end-to-end encryption. The way this works is to remove any "man-in-the-middle" vulnerabilities by encrypting messages from endpoint to endpoint, with only the sender and recipient holding the decryption key. This level of messaging security was pushed into the mass-market by WhatsApp, and has now become a standard feature of every other decent platform.
Such is the security of this architecture, that it has prompted law enforcement agencies around the world to complain that they now cannot access a user's messages, even with a warrant. There is no backdoor—the only option is to compromise one of the endpoints and access messages in their decrypted state. Somewhat ironically, when the U.S. National Security Agency published a recent advisory on messaging, top marks went to the platforms that encrypted this way.
You should not use a messaging platform that is not end-to-end encrypted, it really is as simple as that. And so there's genuine reason to celebrate the news that suggests Google has taken this to heart, and plans to update RCS with this level of security. As reported by 9to5Google which has studied a leaked internal development version of Google Messages, "we've found that work is well under way to allow you to send end-to-end encrypted messages via RCS."
There are, apparently, multiple references to end-to-end encryption in the code, but little more than that is yet known. One thing that would certainly be a game-changer would be some form of standardized RCS end-to-end encryption that allows secure messages to be sent outside Google Messages. We do know that, just like iMessage, this new approach will failover to SMS/MMS if a user cannot receive the encrypted variant or if bandwidth is insufficient on either end.
There are a wide-range of other unknowns, of course, as the debate around messaging encryption continues. In the U.S., the EARN-IT bill working its way through Congress is an attempt to mandate backdoors into messaging platforms, severely weakening their security layers. WhatsApp owner Facebook, it now seems, is experimenting with other forms of safety analytics that don't involve unpicking the encryption itself. We will soon find out if that appeases critics.
This is a major development—given the combined efforts of Google and the mobile networks, RCS will be the fastest deployed messaging technology of all time. Removing the critical flaw that seriously detracts from its usability is a huge win for the billions of you who should only use it with this added protection.
Source: https://www.forbes.com/sites/zakdoffman/2020/05/25/google-will-surprise-millions-of-android-users-with-this-killer-new-update/#17a0df46b6a8
Google Pixel 5 XL leak reveals a massive redesign
New Google Pixel 5 XL renders have leaked, with a fairly small predicted screen size of 6.1 inches.
The images show a punch-hole display up front and a fingerprint sensor in the rear, which means Face Unlock could be out.
The leaker claims that the Pixel 5 XL will have a plastic back and sides and yet pack a premium Snapdragon 865 chip.
If these new Pixel 5 XL renders and leaked details are accurate, then we need to be ready for an entirely new, and perhaps confused, design direction from Google.
Casemaker Pigtou (via Slashgear) posted renders of the Pixel 5 XL on its French-language site, provided to it by xleaks7. Pigtou also posted renders of the standard Pixel 5 recently, and whether or not you're convinced they're real, they're certainly just as detailed.
First off, we get told the exact size of the Pixel 5 XL: 153.8 x 74 x 8.5 mm (6.05 x 2.91 x 0.33 inches). That makes the Pixel 5 XL's screen a 6.1-inch display by Pigtou's math; fairly small for a supposed 'XL' model. Compared to the Galaxy S20 Plus' 6.7 inches or the OnePlus 8 Pro's 6.8 inches, this sounds tiny. Even the smallest Galaxy S20 is 6.2 inches across the diagonal.
On the front side of these renders we see a punch-hole display, like the one expected for the Pixel 4a, while on the back we see a square camera bump that looks like the one which the Pixel 4 and Pixel 4 XL use. The back also features a fingerprint scanner, which was not present on the Pixel 4 since it had Face Unlock. Given there's no longer a big bezel to hide the necessary Motion Sense sensor for facial recognition, it's not impossible to believe Google would go back to this tried-and-tested method.
Pigtou also revealed that the Pixel 5 XL will have a QHD display. QHD resolution is something of a necessity in the Android flagship world right now, as is a high refresh rate. Although the Pixel 4 had a 90Hz display, we've heard nothing about whether that's coming to the Pixel 5 series or if it's getting a boost to the 120Hz standard laid down by Samsung, OnePlus and others.
Another claim is that this phone will have almost 4,000 mAh of battery capacity. Like with the display, this seems oddly small, but at least there's some precedent here. Google typically uses smaller batteries than most of the competition, but instead makes up for it by making very efficient software. But given the Pixel 4 XL had a 3,700 mAh battery, which scored 9 hours and 42 minutes on our custom battery test (11 hours is the average), this doesn't sound like a big upgrade.
The final interesting detail is that while there'll be a 5G Pixel 5 XL, there will also be a 4G version for countries without the 5G infrastructure in place. This hopefully means there would be a cheaper version of the handset available even in 5G markets, which would no doubt be attractive to people who don't live in the small areas where 5G is currently operational.
Examining the phone's body in more detail, Pigtou said this phone has plastic back and sides, instead of the Pixel's previous glass and metal. This would be a big step back in terms of quality. Most flagship phones made in the past few years have had glass backs, including previous Pixel phones, so it's odd that Google would intentionally make the phone feel cheaper.
There's also a headphone jack on the top edge of the phone, a feature that Google has only added to the original Pixel and the Pixel 3a. It's often missed by users who haven't invested in wireless headphones or wireless earbuds yet, so seeing it on a 2020 phone, and a flagship no less, would be quite intriguing for these potential customers.
Despite the exterior, Pigtou claimed that the Pixel 5 uses the Snapdragon 865 chipset within. That would make sense if Google was to follow its previous phones, but many other rumors have suggested Google could use a Snapdragon 765 chip, which would make the Pixel 5 less powerful but also mean a cheaper pricetag while still retaining 5G connectivity.
Taken as a complete package, this leak with its contradictory information is reminiscent of another recent leak which made similar claims. In our coverage, we speculated that this is actually a mislabelled Pixel 4a XL, the supposedly cancelled large version of the Pixel 4a which would be more likely to have non-premium features like a plastic chassis and a headphone jack.
Pigtou's leak gives us the same feeling, and that while it may bear some resemblance to whatever Google does bring out, this precise combination of features makes little sense when in context of other Pixel phones.
Google typically brings out new Pixel phones in October, so mark your calendars for a potential Pixel 5 launch that month. Since we've yet to see the Pixel 4a, which has been expected to launch imminently since May, it's possible we'll see it at the same time if Google elects not to launch in the next month or two to battle against the OnePlus Nord.
Source: https://www.tomsguide.com/news/pixel-5-xl-leak-reveals-googles-massive-and-confusing-redesign
4 years later, and 'Pokémon Go' players have spent nearly $4 billion on the wildly popular smartphone game
Just over four years ago, "Pokmon Go" launched for smartphones and sparked a worldwide phenomenon.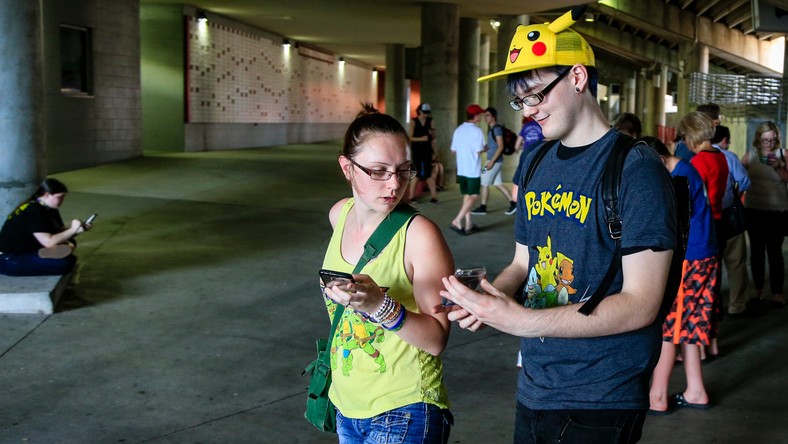 With tens of millions of players around the world, "Pokmon Go" has been a smash-hit success: Players have spent nearly $4 billion on the game across the last four years, according to Sensor Tower data .
As the years have gone on, player spending has actually increased 2019 was the game's biggest year since launch, with nearly $1 billion spent.
In July 2016, "Pokmon Go" sparked a worldwide event: Millions of people all over the world were suddenly outside in droves, capturing Pokmon.
As the years have gone on, that all-encompassing level of interest has dissipated. But millions of people are still actively playing "Pokmon Go," and those millions of players have continued spending money on the free-to-play smartphone game.
As of this July, "Pokmon Go" players have spent nearly approximately $3.6 billion, according to mobile analytics firm Sensor Tower .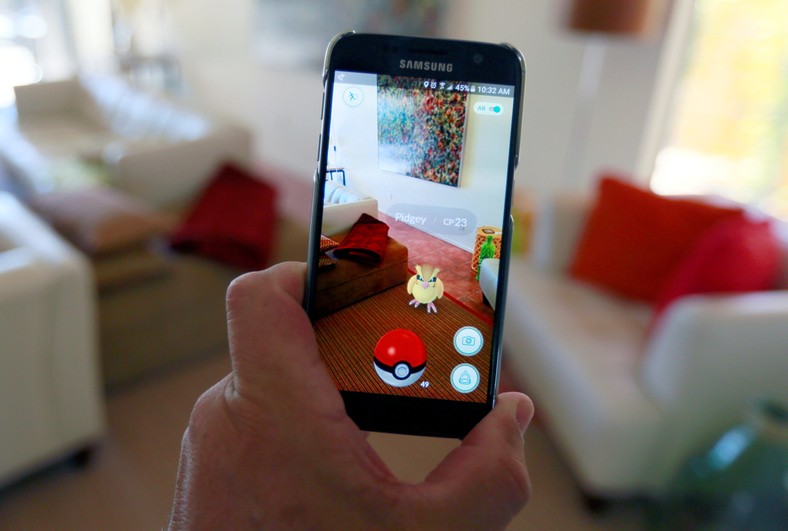 Perhaps more impressive: 2019 was the game's biggest year yet with just shy of $1 billion spent.
Despite costing nothing to play, "Pokmon Go" makes money by charging players for in-game items. Those items can be earned by playing the game, but some players instead choose to purchase them with real money.
It's those optional purchases that drove nearly $4 billion in sales across the last four years players buying Pok balls, and other consumable items.
Source: https://www.pulse.ng/bi/tech/4-years-later-and-pokemon-go-players-have-spent-nearly-dollar4-billion-on-the-wildly/em88mt1
Android 11 lets you not automatically connect to specific Wi-Fi networks
There are plenty of cases where you might want a Wi-Fi network saved on your phone, but don't want your phone to always connect to it. Maybe your cell service is sometimes faster than your home internet, or maybe you have a public network that you don't want to use all the time. Whatever the reason might be, Android 11 will let you disable automatically connecting to specific networks.
Android 11 has a new toggle in the settings panel for Wi-Fi networks called 'Auto-connect,' and when it is switched off, your device won't automatically connect to the given network as soon as it is discovered. This is a separate option from the 'Connect to public networks' setting that has been in Android for years. Also, this isn't exclusive to the recent Android 11 Beta 2 release — it was present in Beta 1, and possibly DP4 (or earlier) as well.
Left: Android 10; Right: Android 11 Beta 2
There's a running gag at this point that new features in Android often show up on Samsung phones first, and sure enough, an identical toggle is already present in Samsung's flavor of Android 10. Below is a screenshot from my Tab S6.
Regardless, it's nice to see this feature make its way into stock Android, so it will be available on more devices. Turning Wi-Fi off entirely when you only want to avoid one network is definitely annoying.
Source: https://www.androidpolice.com/2020/07/08/android-11-lets-you-not-automatically-connect-to-specific-wi-fi-networks/