Now Windows 10 can transfer files over Wi-Fi via Samsung Phones
A new feature has been released in Windows 10 Insiders, which Microsoft recently launched. This feature, which makes Samsung smartphone users happy, enables file transfer via Wi-Fi.
The US-based technology giant Microsoft is currently on the agenda with the new version of Windows 10 Insiders released a few days ago. Because the company started testing new features that it will offer to the stable version of Windows 10 with this version of Insiders, and Windows 10 Insider members have now had the opportunity to experience these new features. Now, a new feature in Windows 10 has surfaced.
Smartphones are now an integral part of our lives. Many users even use their smartphone and computer in sync. Aware of this situation, Microsoft recently updated the application "Your Phone" that it prepared for Windows 10 and made it more functional. The new feature that has emerged now is the kind that will make it easier for Samsung phone users to transfer files to Windows 10.
Windows 10's file transfer support over Wi-Fi is limited to files up to 512 MB
This feature, which will also be available in the stable version of Windows 10, makes it possible to transfer data between Samsung's Galaxy series smartphones and Windows 10 directly over Wi-Fi. In this way, Samsung Galaxy series phone users will be able to transfer data from their phones to their computers and data from their computers to their phones with an easy drag-and-drop operation.
This feature, which Microsoft will offer with the new stable version of Windows 10, unfortunately only supports up to 512 MB files. So if you want to send a high resolution, long video on your phone using this feature, you will fail. However, files up to 512 MB can be easily transferred no matter what.
In order to use this feature in the new Insiders version of Windows 10, both devices must be connected to the same Wi-Fi network and your Galaxy phone must have "Link to Windows 1.5" support. If these conditions are met, you can easily start the file transfer by opening Windows's Your Phone application. In the future, the scope of this feature is expected to expand further.
Source: https://www.somagnews.com/now-windows-10-can-transfer-files-over-wi-fi-via-samsung-phones/
'What is Wi-Fi calling?': How to make calls from your smartphone even if you don't have a cell signal
Wi-Fi calling is a service that allows you to make phone calls over Wi-Fi, if you don't have a reliable cellular connection.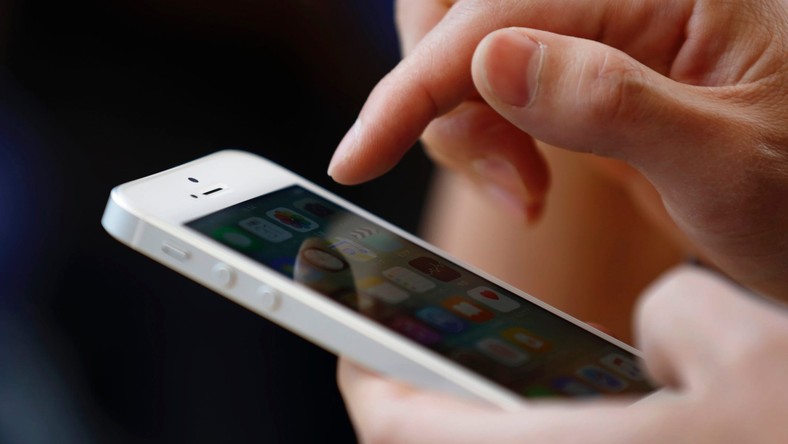 Wi-Fi calling is built into nearly all modern phones, and usually comes at no extra cost.
The sound quality on Wi-Fi calls will depend on the speed of your Wi-Fi connection .
You've probably heard a thing or two out there about Wi-Fi calling. However, if you're not a big tech person, you may be a little confused as to what that is.
It's actually very simple: Wi-Fi calling is when you conduct a phone call over a Wi-Fi connection, rather than using your cell phone carrier's cellular network.
Here's what you should know about Wi-Fi calling, including how to set it up on your phone.
Wi-Fi calling, explained
As stated, a Wi-Fi call is a call that's placed using a Wi-Fi internet connection instead of a cell connection.
There are several advantages to Wi-Fi calling over standard voice calling. Firstly, because it uses something called a High-Definition (HD) Voice service, often calls made over Wi-Fi are clearer and easier to make out. However, this will depend on the speed of your internet connection .
If you're in an area where cellular service is spotty, Wi-Fi calls can help keep you from dropping calls.
Additionally, on most major phone carriers, Wi-Fi calling services are free, as long as the calls are being made to U.S. numbers.
You have access to Wi-Fi calling as long as you have a compatible cell phone. Don't worry that's all phones on the market today. So as long as you don't have a very old smartphone as in, older than the iPhone 6 you can use Wi-Fi calling.
You should also note that to make Wi-Fi calls, you'll also have to provide your address. This is so emergency services can reach you if you call 911.
If you want to know how to turn that capability on, here's how.
How to enable Wi-Fi calling
The exact way to turn on Wi-Fi calls on your phone will depend on what sort of phone you have. But in general:
On an iPhone :
1. Open your phone's Settings app.
2. Tap the "Cellular" option to open your cellular network menu.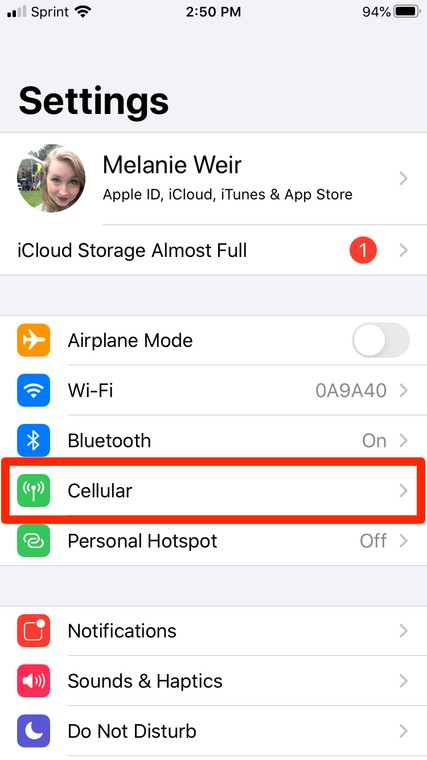 What is Wi Fi calling 1Melanie Weir/Business Insider
3. Find the Wi-Fi calling option and tap it.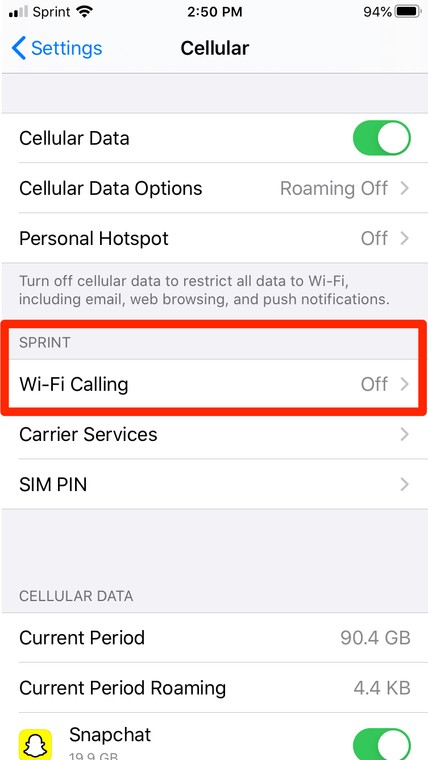 What is Wi Fi calling 2Melanie Weir/Business Insider
4. Toggle the Wi-Fi calling switch to the left, so it turns green.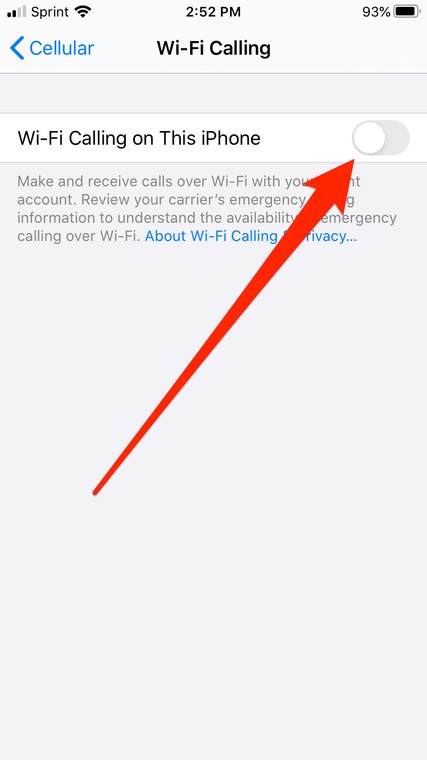 What is Wi Fi calling 3Melanie Weir/Business Insider
5. A pop-up will appear, giving you more details about the sort of information that gets sent to your cell phone carrier when you enable Wi-Fi calling. Read to make sure you're okay with the terms, then tap "Enable."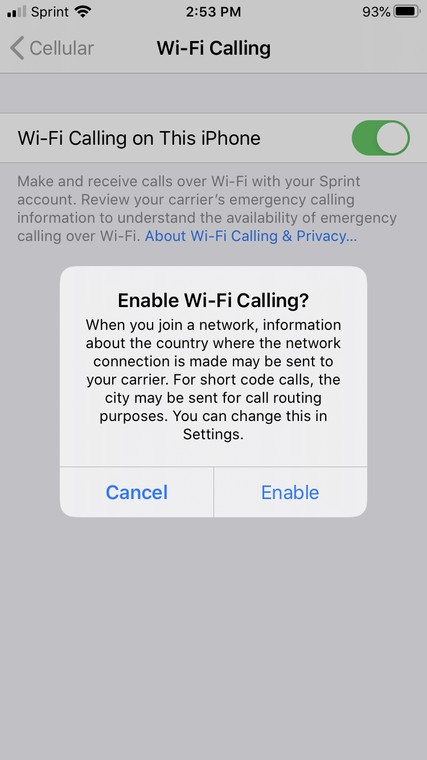 What is Wi Fi calling 4.PNGMelanie Weir/Business Insider
6. Another pop-up will appear, asking you to confirm your address in order to comply with federal 911 regulations. The appearance of this pop-up may change slightly based on your cellular carrier. Confirm your address, then tap "Next."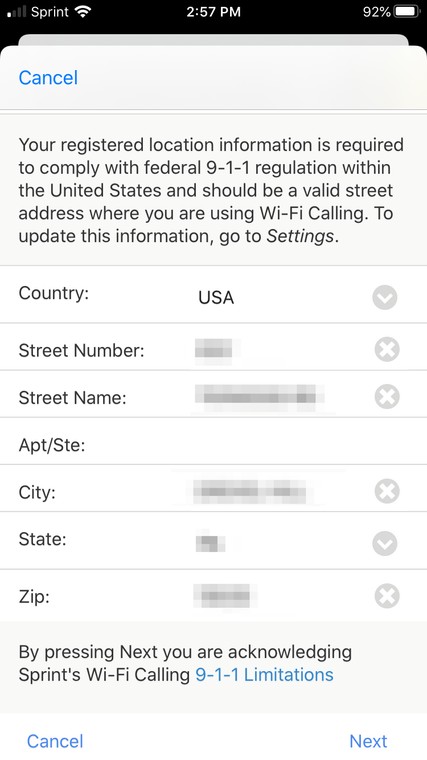 What is Wi Fi calling 5Melanie Weir/Business Insider
7. Follow the on-screen instructions from your carrier to finish setting up Wi-Fi calling on your device.
If you're using an Android phone :
1. Open your phone's dialer the screen where you type in phone numbers and tap the three dots in the top-right corner.
2. Select "Settings."
3. In the menu that appears, tap "Wi-Fi calling" and then tap the switch next to it so it flips to the right.
4. You'll be asked to confirm that you want to enable Wi-Fi calls, and then enter your address. Once you've done both, Wi-Fi calling will be enabled.
Source: https://www.pulse.ng/bi/tech/what-is-wi-fi-calling-how-to-make-calls-from-your-smartphone-even-if-you-dont-have-a/hygv84h
Google Makes Meet Video Conferencing Free to All Users
The company gradually will open Meet in the coming weeks, and users can sign up landing.google.com/googlemeet to know when their account gains access.
Zoom Video Communications Inc , Microsoft Corp's Skype and Facebook Inc's Messenger introduced features this month to attract users as people barred from going out to socialize seek free options to connect with friends and family by online video.
But Meet, which has 100 million daily users, had required a Google business or education account to set up calls. While Google has long offered free versions of business tools including Gmail and Google Docs, there has been no equivalent for Meet, a newer service launched three years ago.
The company gradually will open Meet in the coming weeks, and users can sign up landing.google.com/googlemeet to know when their account gains access.
Google has provided free video conferencing for nearly 12 years through its Hangouts service, but it features outdated security and technology and its popularity has waned. The company also maintains Duo, a video calling app accessible only on smartphones.
Smita Hashim, a director of product management at Google, said in an interview that the company recommends consumers use Meet over Hangouts.
"As COVID has impacted everyone's lives, we felt there was a reason to bring something built for businesses first to everyone," she said, referring to COVID-19, the illness caused by the novel coronavirus. "It's a more secure, reliable, modern product."
Meet calls pass through Google's servers, enabling it to provide automatic captioning, troubleshoot issues and comply with legal orders to share users' data. But consumers' calls will not be stored. Businesses and schools will have exclusive access to recording meetings and other options.
Google generates revenue from many of its free services by placing ads within them or collecting data on users' behavior to personalize ads. That will not be true for Meet, Hashim said.
Google's cloud services unit, which developed Meet, does not use customer data for advertising and that will apply to free users, too, she said.
Alphabet on Tuesday announced first-quarter revenue that was better than investors had expected given the virus-hammered economy, and executives said that boosting free services at this time would pay off in the longer term by generating user loyalty.
But Meet will cut free calls after an hour starting in October, compared with no time limit on Messenger and Skype and a 40-minute restriction on consumer Zoom accounts. Free Meet calls also will be limited to no more than a single host and 100 participants – the same as Zoom's free version but above the 50 on Messenger and Skype.
Google aims to deter bad behavior by requiring all participants of the consumer version of Meet to sign in with a Google account.
Participants' names and profile pictures will be visible on calls, but their email addressees will not be shared, Hashim said.
Source: https://tolonews.com/science-technology/google-makes-meet-video-conferencing-free-all-users
WhatsApp for Android with eight user group video calls now available to download
We reported a week ago that WhatsApp for Android Beta has finally increased the number of users that can participate in group audio, video calls from four to eight.
Now that version is available to download for non-beta users from WhatsApp's website (but not Google Play Store yet).
In order for the feature to work, WhatsApp users will need to install the 2.20.141 from WhatsApp's website. Needless to say, those who want to become part of the eight-member group have to have the latest build of the instant chat messenger installed on their iOS or Android device.GALLERY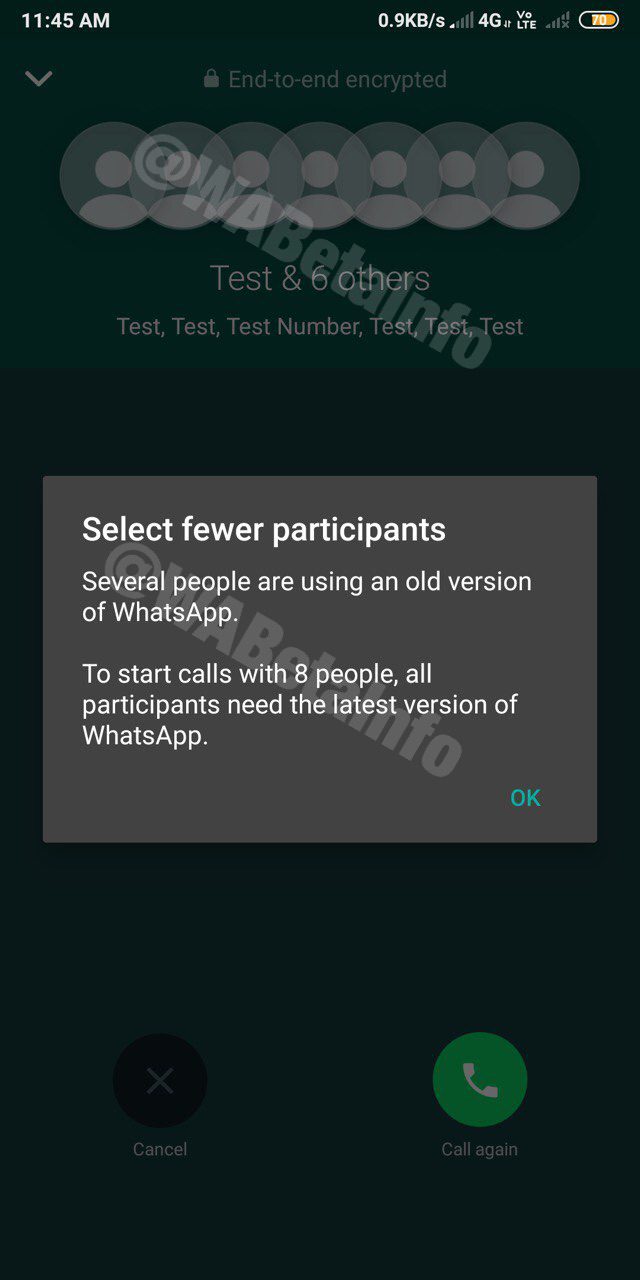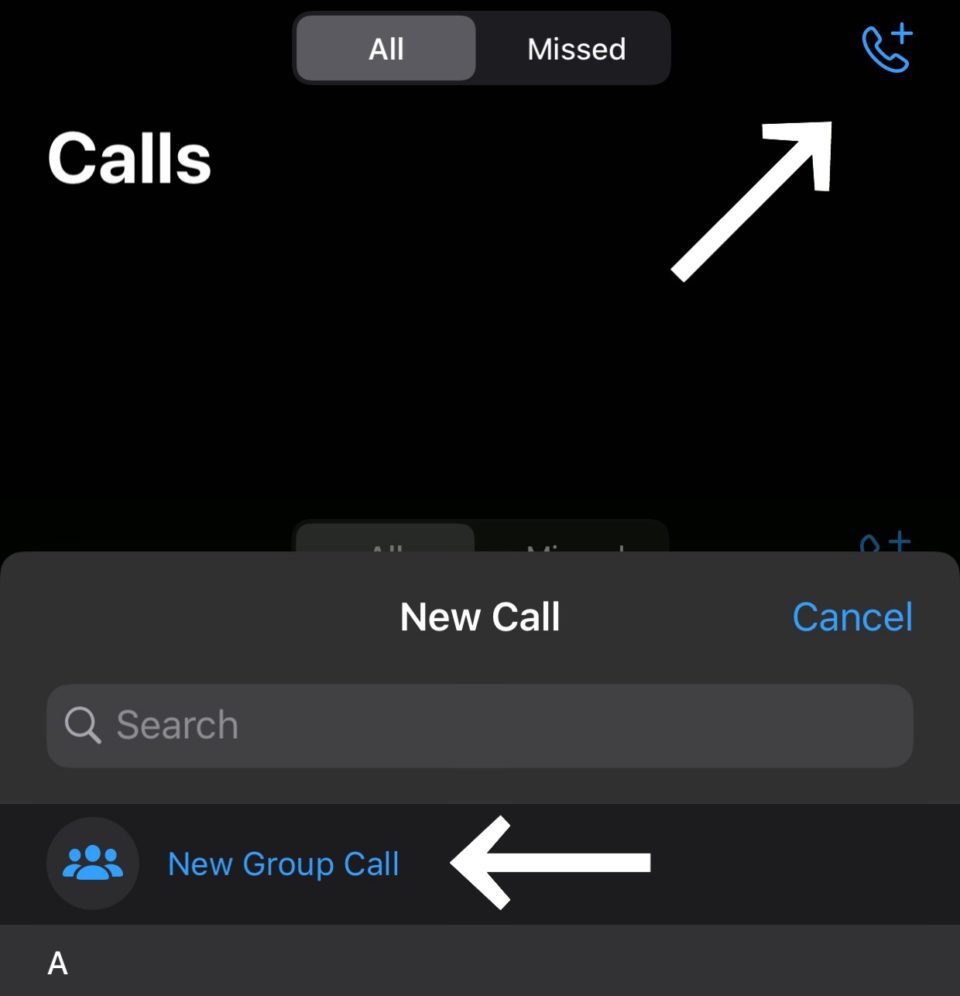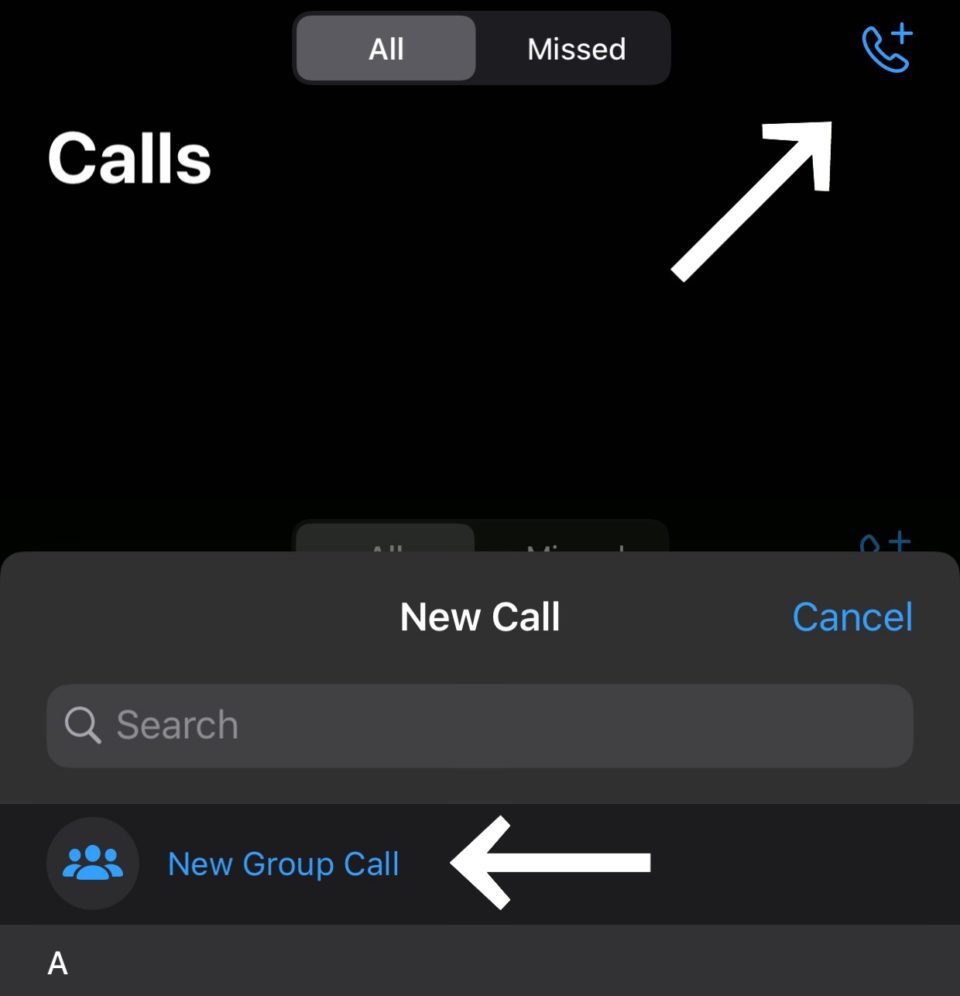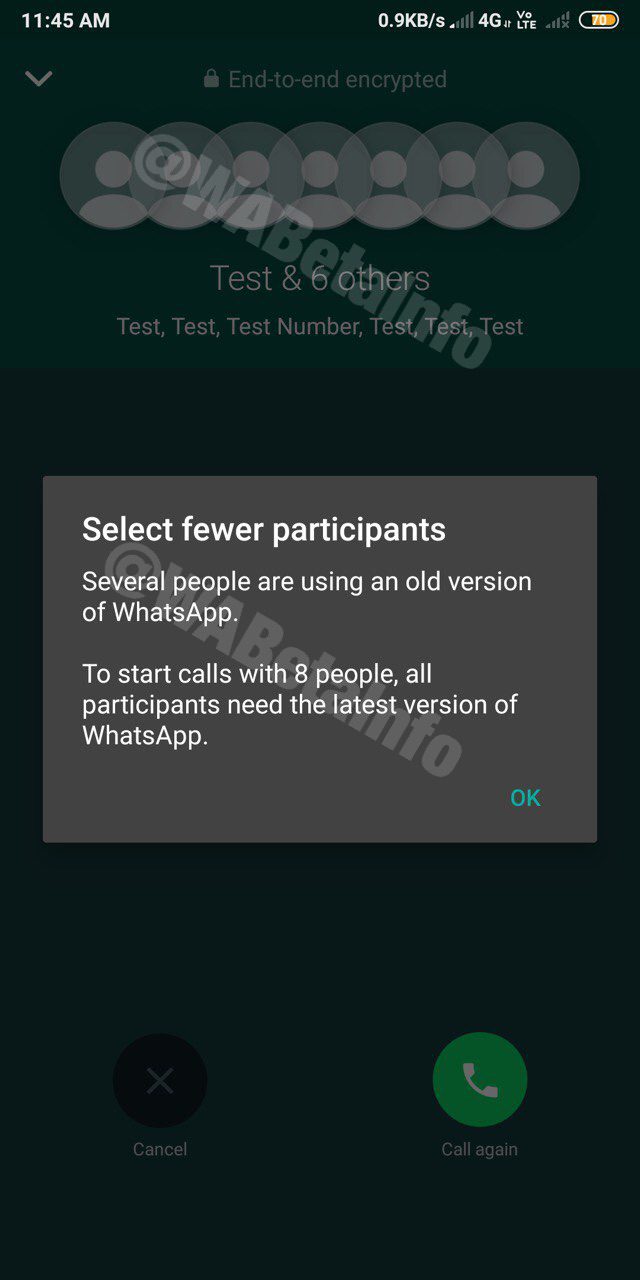 In other news, WhatsApp recently added a new feature to simplify the process of starting group audio, video calls. From your group chat, you can just tap the video or voice call icon to directly start a call with everyone in the chat.
Source: https://mspoweruser.com/whatsapp-for-android-with-eight-user-group-video-calls-now-available-to-download/